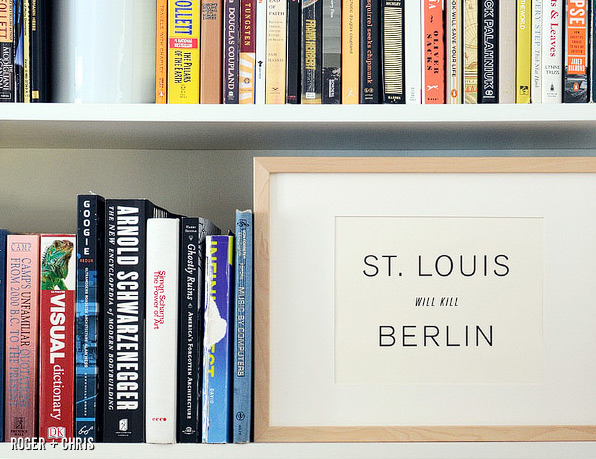 If you're looking to break up your collection of books, consider adding framed artwork. Multiple shelves of books can be visually noisy - particularly when viewing rows upon rows of colorful paperback spines. Framed artwork can provide a break, especially if the artwork is simple and you use a generously-sized mat surrounding the artwork. This will work best with chunky, angular picture frames.
In this example, we framed one of the "Beef" prints by artist Chris Sherron in a birch "Ribba" frame from IKEA. The moulding of this frame has a wide profile that allows it to sit straight up on the shelf. By wedging the frame between stacks of books, it should stand up neatly and act as a bookend. Just in case, we've removed the glass from the frame to prevent anything from shattering in the event of a tumble.

Hot right now on Roger + Chris

How to Clean Velvet Furniture
Velvet fabric can be a bit trickier to clean than other fabrics because, in addition to removing the stain, you must take care to avoid "crushing" the nap of the fiber. Here are some tips to help you successfully remove stains without damaging your beautiful furniture.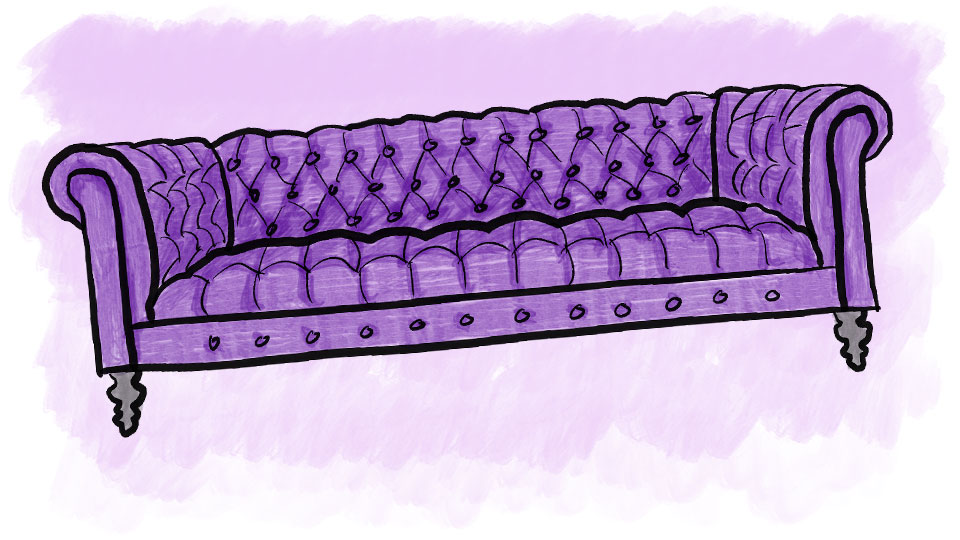 RELATED POSTS

Guidebook, Step Six: Dealing With Contractors
Step six of the design process addresses working well with your general contractor. A good working relationship with your kitchen renovation contractor can be the factor that determines the success of your project. Here are seven key tips for creating and maintaining a harmonious partnership.