The Modern Farmhouse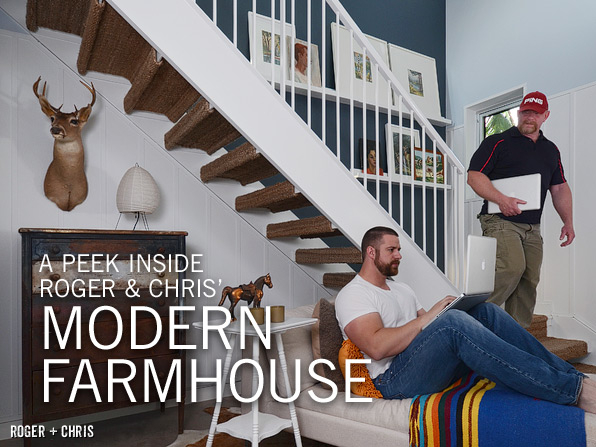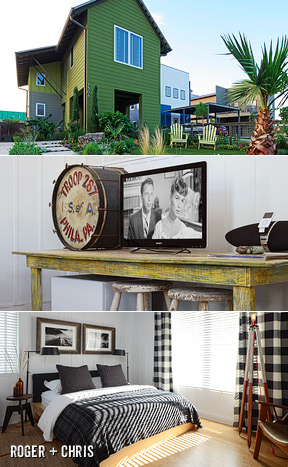 Between late-2010 and mid-2011, we completely redesigned the interior and exterior of our modern home in Austin, Texas. Part of a neighborhood of modern, green homes, our house already featured amazing light pouring in through 24 huge commercial-grade windows, a clever layout that maximized functionality and sense of space, and simple modern finishes like concrete, bamboo, steel, quartz.
Our goal was to bring the feel of the exterior of the home - which, with its pure lines and rustic details, was evocative of an old farmhouse - to the interior. With unadorned sheetrock and builder-grade paint, the house lacked the detail that could make it truly memorable. So we added a board-and-batten effect to most of the rooms using inexpensive lattice, plywood paneling in the office, paint to almost every wall, and dozens of little details. We used rustic furniture, industrial accents, paint, textiles, and accessories to capture a feel somewhere between Austin and upstate New York. We painted the staircase bright white and wrapped the steps in jute, painted the cabinetry and replaced the hardware, and planted hundreds of trees, perennials, cacti, and flowering vines in the yard.
We invite you to take a tour of the house. If you are interested in discussing a similar transformation to your own home, contact us for a consultation.
Video Tour:
Thanks to guest columnist Eileen Gill of The Gill Agency and Kevin Pruitt for this video.
Room-By-Room Photo Tour:
Take a tour of each room of the Modern Farmhouse, complete with stories and sources for many of the pieces of furniture and art.
To begin, you might want to take a quick look at the house before we renovated.
First Floor:
Second Floor:
Outdoors:
Projects & Tips:
Partners:
We partnered with a number of companies on this project. Here are some of the vendors and contractors with whom we worked. Note: Detailed source lists are included in each room tour.
Read more about the partners for the Modern Farmhouse project.
If you are interested in discussing a similar transformation to your own home, contact us for a consultation.

Roger Hazard
· Founder · Roger + Chris · Sharon Springs, NY
Roger Hazard is TV's original home stager, as well as designer / producer on the international, Emmy-nominated "SELL THIS HOUSE," "SELL THIS HOUSE: EXTREME," and "MOVE THIS HOUSE." MORE ABOUT Roger Hazard
Hot right now on Roger + Chris
Best Blue Velvet Sofas
We've gathered some of our favorite sofas and armchairs in gorgeous blue velvets, along with design inspiration from around the web.


How to Clean Velvet Furniture
Velvet fabric can be a bit trickier to clean than other fabrics because, in addition to removing the stain, you must take care to avoid "crushing" the nap of the fiber. Here are some tips to help you successfully remove stains without damaging your beautiful furniture.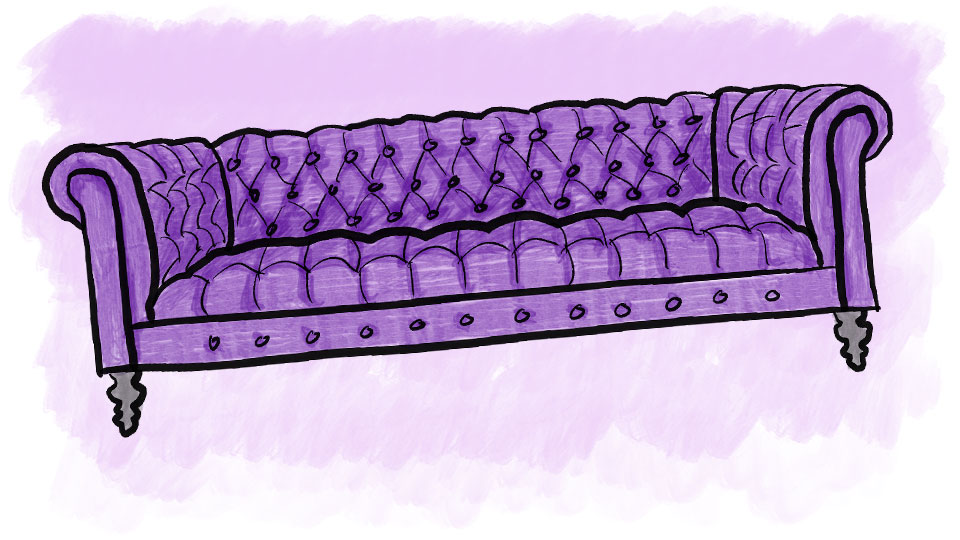 EVERYTHING MODERN FARMHOUSE