Tuxedo Sofa

Atticus sofa in Como Indigo blue velvet with brass legs (Item shown above may include custom options)
This profile is available as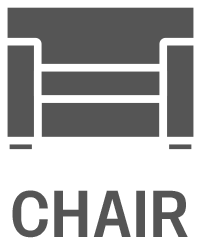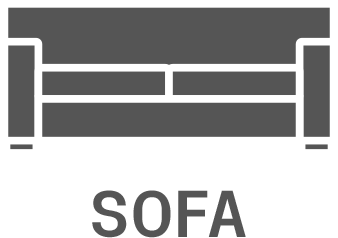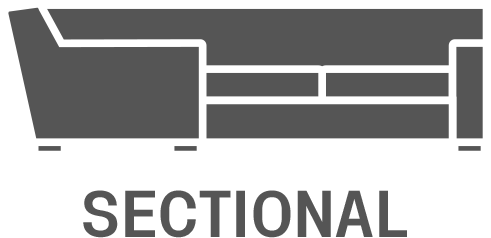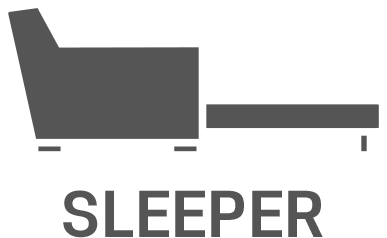 One of Our Favorite Decades Comes Back to Life.
We love iconic mid-century furniture. Innovative. Refreshing. Undeniably American.
Small.
Stiff.
Uncomfortable.
Yeah, it's true. There are some dirty little secrets about mid-century furniture. It definitely looks beautiful, but it doesn't always feel beautiful. That's why we designed Atticus. With a modern, clean profile, simple tapered legs, and a low back, Atticus reads as authentically mid-century. Options like button tufting and nail heads, dozens of fabric and leather options (including hair-on-hide), and 13 standard lengths and endless sectional configurations mean that your furniture can reflect your personality. And this should go without saying, but with our premium construction, spring systems, and 50/50 down/feather blend cushions, Atticus offers a rare mix of style and tremendous comfort. Finally, decades later, a tuxedo sofa that's fit for daily use.

The tufted backrest is firm and offers excellent lower back support.

High-quality seat cushions and our sag-free suspension make all-day use a delight. Tufted seat models sit firmer but still comfy. Cushion firmness can be adjusted softer or firmer upon request.
Pedigree, Construction, & Comfort
Bench-made in North Carolina by skilled craftspeople.
Custom hardwood frame built from poplar lumber with blocking in all corners, double-dowel or mortise-and-tenon joinery, metal fasteners, and glue.
Our sag-free, ultra-durable pocket coil seat support system.
Seat cushions made from multi-density foam core, wrapped in channel-stitched down and feathers for plush yet supportive comfort.
We do not use flame retardants in our foam.
Custom Options
Atticus can be customized to suit your unique needs and style. Create a truly one-of-a-kind piece of furniture by selecting from our extensive list of options. Need help? Contact us to speak with a furniture consultant.
Available in 13 standard lengths and sectional configurations.
Optional bench seat cushion configuration.
Optional tufting and/or nailheads.
Multiple wood and metal leg options.
Choice of numerous fabric and leather families and colors.
Find the Perfect Fit
All the dimensions you need to find the piece that fits your space.
Sizes & Starting Prices
Overall Width
Inner Seating Width
Fabric
Leather
Armchairs
37"
23"
$1,279
$1,737
44"
30"
$1,418
$1,858
51"
37"
$1,528
$2,100
58"
44"
$1,704
$2,353



$700 OPTION

Love Seats
65"
51"
$1,999
$2,727
72"
58"
$2,177
$2,969
79"
65"
$2,353
$3,101



$700 OPTION

Sofas
86"
72"
$2,595
$3,244



$800 OPTION

93"
79"
$2,815
$3,409
100"
86"
$2,947
$3,662
107"
93"
$3,068
$3,915
114"
100"
$3,233
$4,146
121"
107"
$3,475
$4,531
Sectionals
Our sectionals are available in dozens of sizes and configurations. They use a similar frame system to our standalone sofas, but the lengths are a bit different. We can create equal and unequal length "L" and "U" layouts, sofa+chaise combinations, and more. Check out our available layouts, watch our videos about planning your sectional sofa, or contact us for our best fits for your space.
Sleeper Sofas
This profile is available with a twin, full, or queen sleeper pull out. We use American-made, extra-sturdy mechanisms and offer both coilspring and memory foam mattresses. We can also combine sleeper pull-outs with some sectional configurations. Learn more about our sleeper sofa sizes and options.
Available Depths
| Overall Depth | Seat Depth | |
| --- | --- | --- |
| 35" | 22" | Standard. No charge |
| 38" | 25" | Upcharge |
Sleeper sofa requires 38" depth.
Other Dimensional Tidbits
| | |
| --- | --- |
| Overall Height | 30" |
| Seat Height | 18½" |
| Arm Height | 30" |
| Arm Width | 7" |
Dimensions represent maximum sizes with legs and cushions in place for non-sleepers. Sleeper mechanisms and tufted seats can alter seat height. Sleeper sofas add approximately two inches to the overall, arm and seat heights. Tufted and tight seats subtract approximately one inch from seat height. Legs on most pieces can be removed to ease ingress. Please remember that our furniture is hand-built and that all dimensions are approximate.
Choices, Choices, & More Choices
Built just for you and your home.
Because we build everything to order — from scratch, for every customer — you can tailor your furniture to match your tastes perfectly. Here are some finishing details that will help you make your piece feel one-of-a-kind.
Fabric & Leather Colors
No one has a range of fabrics and leathers as extensive as ours...period. And we specialize in materials that are leagues ahead of our competition in terms of toughness and cleanability.
Your furniture is built to order in any of our 1,280 fabrics or leathers. Additionally, we're happy to build your piece using material that you provide (COM/COL).

Seat Configurations
Customize your furniture's look and feel by selecting the cushion setup. Want a firmer or softer seat? We can help with that, too. Note that some options are available at an added cost.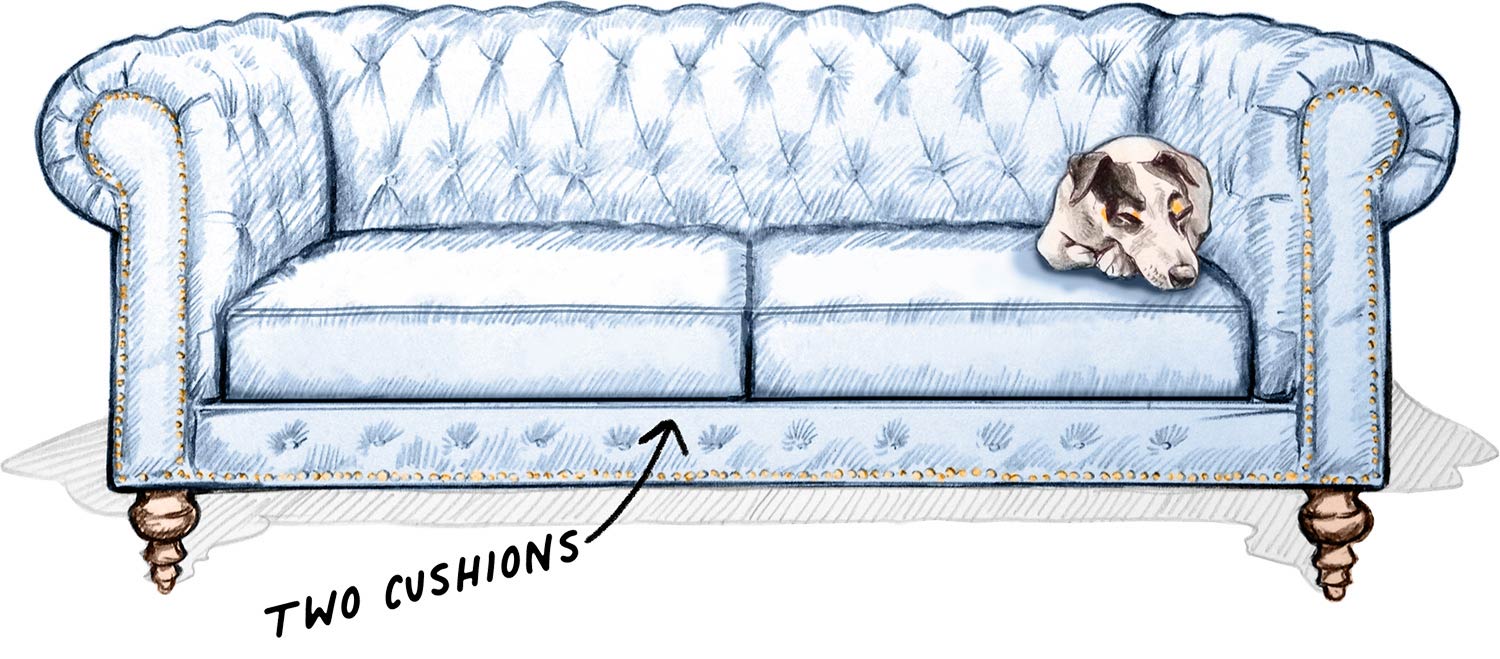 Leg Styles
The following styles are available on this profile. Click on a style to see available stain finishes. Note that some styles are available at an added cost.

Round Taper

Square Taper

Taper with Sabot

Square Angle

Angelo

Stiletto


Walnut

Espresso

Ebony

English Pine

Aged Grey

Natural

Brushed Brass

Polished Metal

Brushed Metal

Black Metal

Polished Gold
Nails
Nail head trim is an added-cost option on this style. The nails can enhance the lines of a piece and can integrate furniture into the surrounding environment. The following finish colors are available.
Warm Tones
Cool Tones
Aged
Better From The Beginning
Our furniture is made in the U.S.A. (not <ahem> "North America") in our factory in North Carolina. We build exceptional furniture from the ground up, and the careful choices we have made in our construction methods separate the custom sofa we build for you from the stuff you get off some other website or catalog.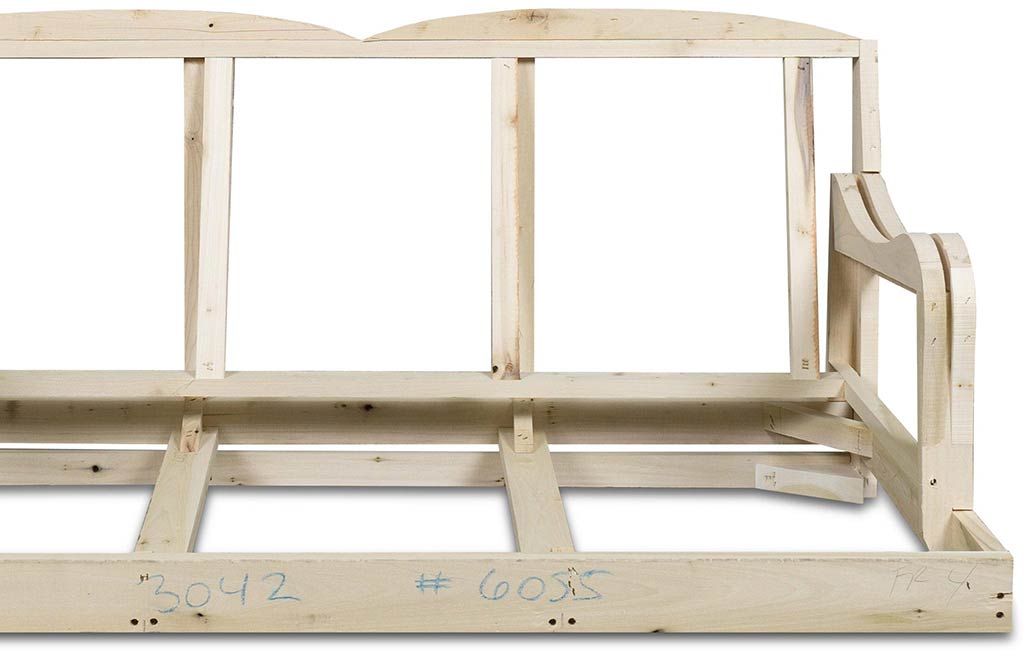 Old Fashioned
We build furniture the old-fashioned way, starting with a hand-built frame designed to last a lifetime. Many companies talk up their "kiln-dried, hardwood frames" but they are nothing more than CNC-cut plywood. Eww.
Our frames are truly handmade. Each piece of poplar is cut on a bandsaw, doweled, pinned, and screwed, the way traditional furniture frames were made 100 years ago. They take about eight times as long to build as machine-cut frames, but we believe it's well worth the extra attention. They're heavy, sturdy, and long-lasting. So long-lasting, in fact, that we warranty them for life.
A Better Spot to Sit
We think some of the most beautiful parts of a sofa are the ones you never see. Unlike most furniture companies that extract margins by opting for lower-grade components, we make excellent durability and comfort a standard feature.
Our US-made pocket coil suspensions provide more working wire per square foot than any other system, giving you a seat that is comfy, sag-free, noiseless, and guaranteed for life. Our cushions utilize a high-density foam core wrapped in a quilt of down and feathers, and pillows are a down/feather blend. Not down with down? No problem — we have excellent alternatives.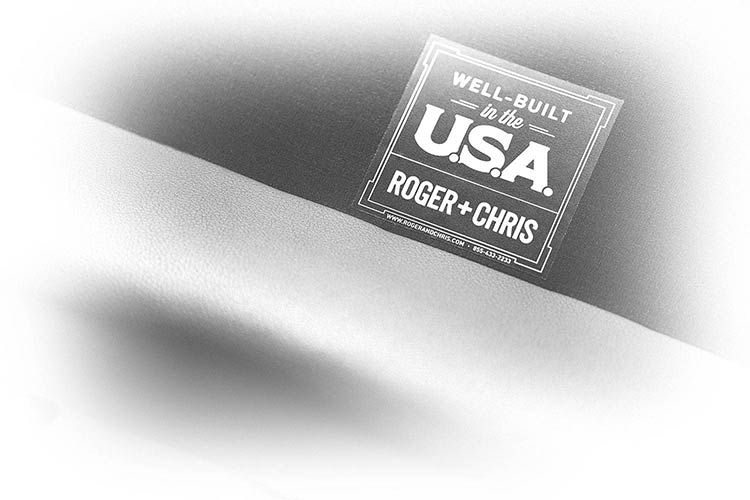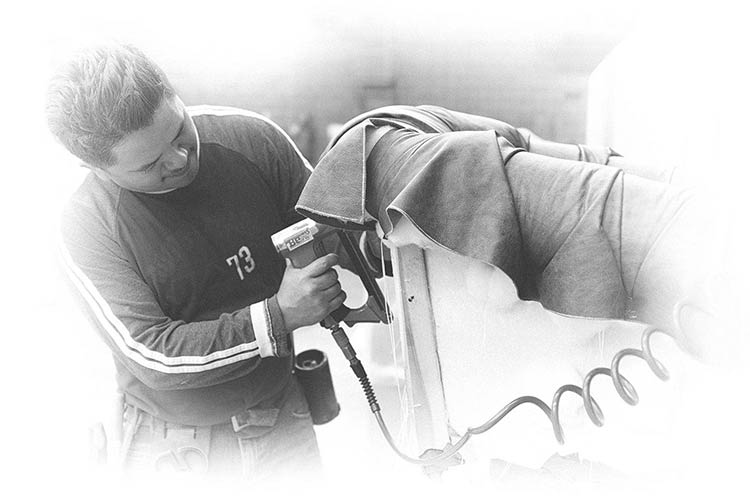 Made in the U.S.A.
Our furniture is built in our own dedicated, 25,000 square foot factory in Hickory, North Carolina — the capital of fine upholstery.
Unlike most furniture companies, we own our factory. This enables us to better control product quality, more immediately deliver new designs and innovations, ensure that our talented team has a safe and rewarding work environment, and maximize your quality-to-price ratio. Besides, have you tasted the chicken-fried steak in Hickory? Yum.
What Do You Guys Know About Furniture?
We know homes. We know furniture. And we know how to help.
What do we know? Quite a bit, it turns out. We have decades of experience in the world of interior design. Roger, in addition to building a career consulting clients the world over, created the Emmy-nominated show Sell This House, which educated home owners on design and real estate decisions. We've written and spoken all around the country as experts in color and design trends. And our team of furniture craftspeople have over a century of shared experience in the industry, with many of them representing second- and third-generation furniture makers.
New to
R+C

?
Allow us to brag a little bit.
While you may just be learning about us, we've shipped our hand-built furniture to every state in the nation and around the world.
In addition to building sofas for thousands of families, our furniture can be found in the offices of brands you know, including Starbucks, Google, Uber, Microsoft, Nike, CNN, and, like, a whole bunch more.
We've been written about, blogged about, and there's talk of a major studio making a feature film about our Higgins Chesterfield sofa. (Okay, that last one was a joke. But our Higgins did have a supporting role in Deadpool 2.)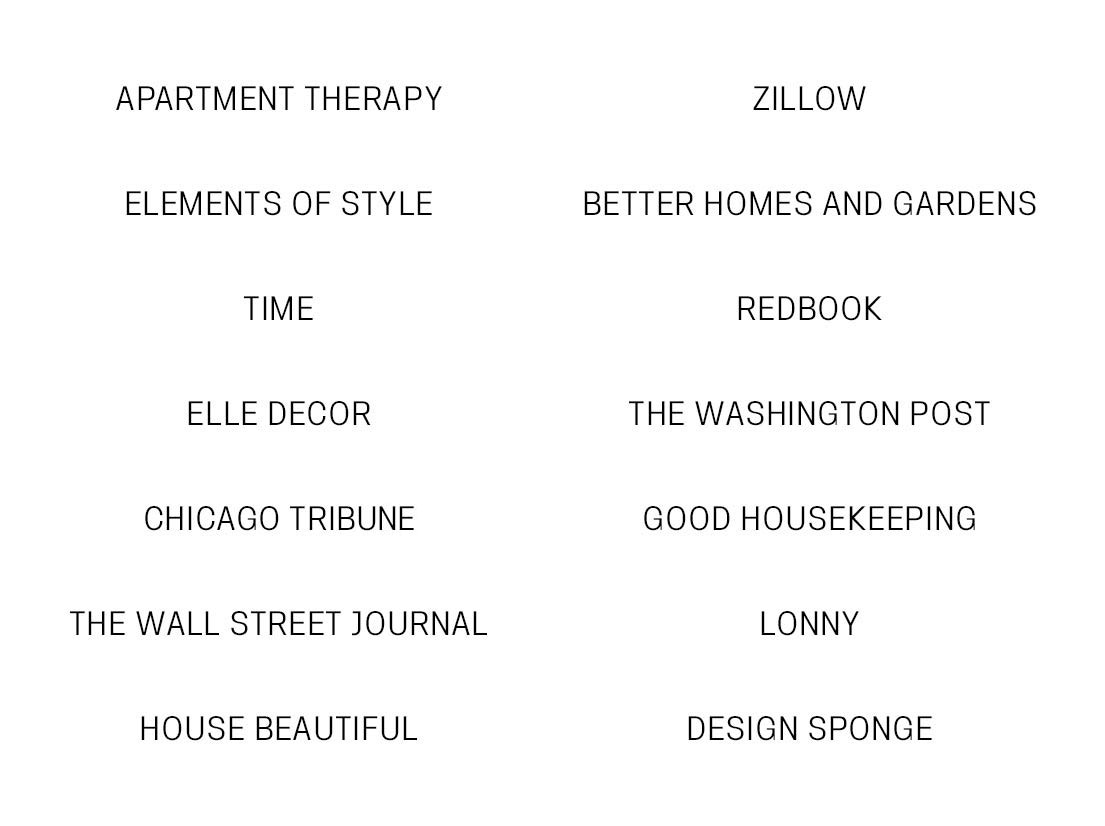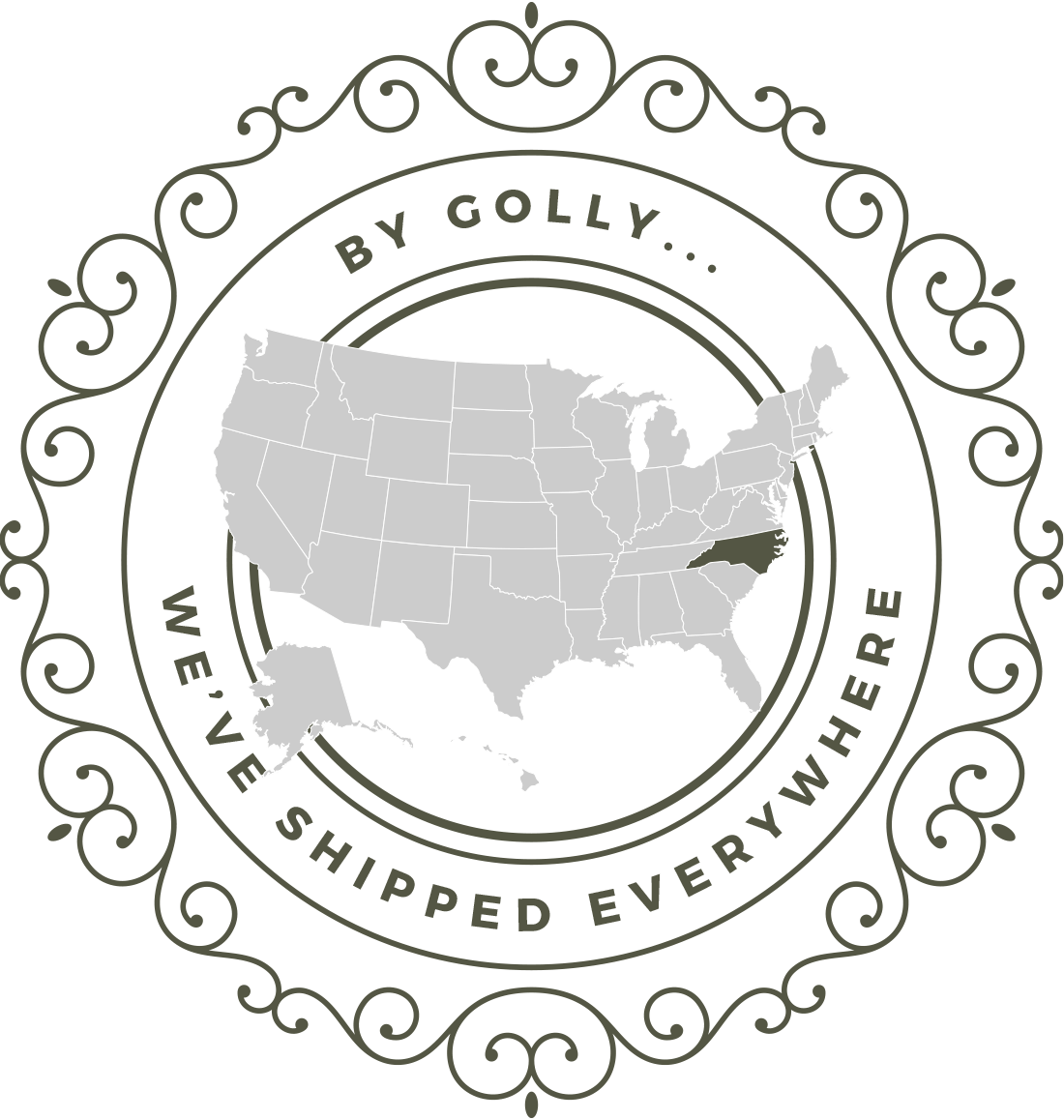 From Our Customers
---
"This thing is amazing."
— David L.
---
"Worthy of a 25 year scotch!"
— Tim S.
---
"I've actually given it a hug a few times."
— Molly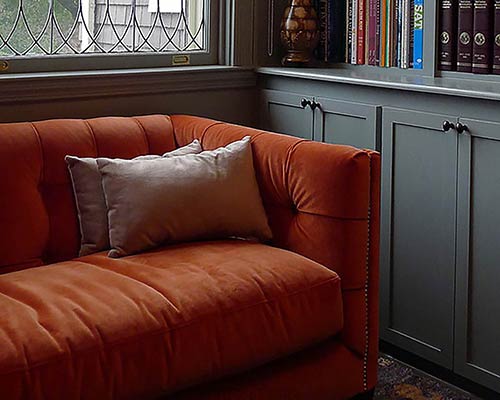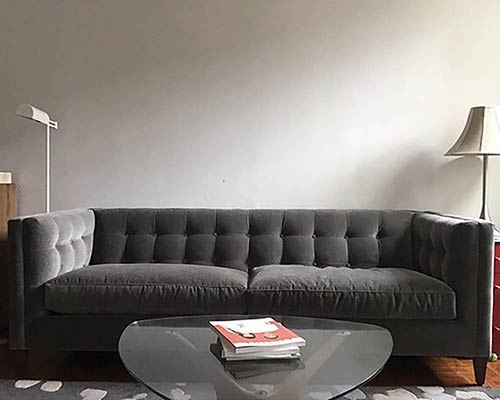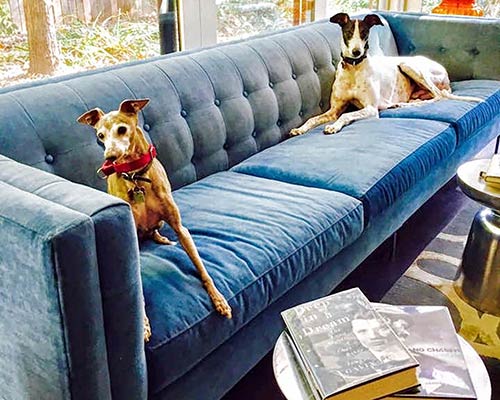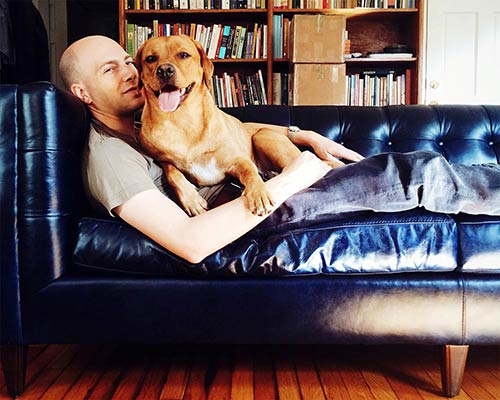 Getting Help & Ordering
We're here to assist every step of the way.
Ready to Order?
Let's Do It.
To get started, please contact us with your order details and we will provide pricing, a shipping quote, and get your furniture into production.
Need Help?
We're Here!
Questions? Need some design advice? Just want to chat about...the weather or something? Give us a shout!
We Rock Contract
Ready For Commercial Environments.
We build premier furniture for the world's premier brands. Reach out for a one-on-one consultation for your custom needs.
I'm Super Overwhelmed!
We know — it's a lot to handle. Finding the right size, making sure you've selected fabric or leather that will work well in your home, and even figuring out the appropriate design direction.
Conveniently, we're experts on all those topics. I mean, have you heard us speak eloquently about Wyzenbeek Double Rub Test? We're pretty, pretty cool dudes.
So just contact us! Drop us some photos of your room, shoot over your questions, whatever. We'll be happy to help.