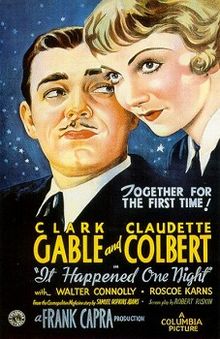 Roger,

Is there a window treatment that doesn't require a screw driver for installation? I avoid power tools.

Jen A.
Buffalo, NY
Dear "Powerless" Jen,

If you are a fan of classic movies you will remember the famous curtain scene in "IT HAPPENED ONE NIGHT" staring Clark Gable and Claudette Colbert, in which they use a curtain for privacy. There were no power tools used to hang it. You might not want to hang one as big as the one in the movie. But you could use two eye hooks, some strong sisal twine or wire, and small ring clips to install window treatments without power tools. Just make sure you use a lightweight fabric. Good luck and check out the movie...it was the first film to win 5 Academy Awards.

Roger
Dealing with your own design hazards? Submit your question to Roger and he will answer it in an upcoming post.

Roger Hazard
· Founder · Roger + Chris · Sharon Springs, NY
Roger Hazard is TV's original home stager, as well as designer / producer on the international, Emmy-nominated "SELL THIS HOUSE," "SELL THIS HOUSE: EXTREME," and "MOVE THIS HOUSE." MORE ABOUT Roger Hazard
Hot right now on Roger + Chris

Restyling a Garden House: Paint It Black
A cute, 160-year old Italianate Victorian had the potential to be a stunning garden house - but only after taming the garden, adding style to the porches, and applying some unexpected new colors.


RELATED POSTS
How Big Of A Sofa Can I Get?
Who doesn't love a big, comfy sofa? We're certainly fans. Opting for the largest couch available maybe tempting. But how can you be sure it will fit?


Guidebook, Step Three: Identifying a Style
Step three of the design process focuses on identifying a kitchen style. Whether you're working with an interior designer or taking on the project yourself, you will need to spend some time researching your options in order to choose the look that works best for your home.