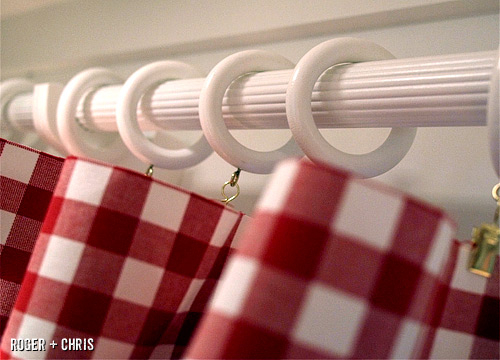 Ring clips in the office of the Modern Farmhouse project.
Hi Roger,

When using clip rings to hang a curtain panel, how much space do you recommend to have between each clip?

Scott K.
New Richmond, WI
Scott,

I like to space ring clips approximately four inches apart so that there is a handsome fold between each clip in the drapery panel. Start by clipping each end of the panel. Next, clip the middle. Finally, space the clips evenly apart as close to 4 inches as possible. You will have to make some adjustments to the positioning once the panel is up. With a little bit of guidance, the drapery fabric will fold nicely between each ring.

Roger
Dealing with your own design hazards? Submit your question to Roger and he will answer it in an upcoming post.