The Modern Farmhouse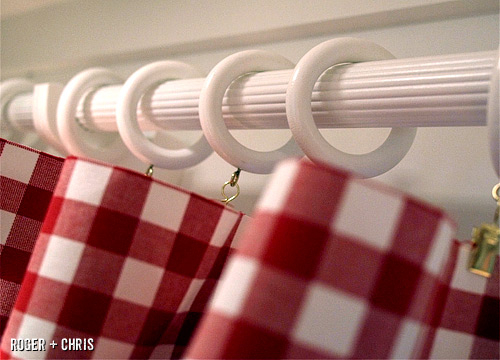 Ring clips in the office of the Modern Farmhouse project.
Hi Roger,

When using clip rings to hang a curtain panel, how much space do you recommend to have between each clip?

Scott K.
New Richmond, WI
Scott,

I like to space ring clips approximately four inches apart so that there is a handsome fold between each clip in the drapery panel. Start by clipping each end of the panel. Next, clip the middle. Finally, space the clips evenly apart as close to 4 inches as possible. You will have to make some adjustments to the positioning once the panel is up. With a little bit of guidance, the drapery fabric will fold nicely between each ring.

Roger
Dealing with your own design hazards? Submit your question to Roger and he will answer it in an upcoming post.

Roger Hazard
· Founder · Roger + Chris · Sharon Springs, NY
Roger Hazard is TV's original home stager, as well as designer / producer on the international, Emmy-nominated "SELL THIS HOUSE," "SELL THIS HOUSE: EXTREME," and "MOVE THIS HOUSE." MORE ABOUT Roger Hazard
Hot right now on Roger + Chris
Restyling a Garden House: Paint It Black
A cute, 160-year old Italianate Victorian had the potential to be a stunning garden house - but only after taming the garden, adding style to the porches, and applying some unexpected new colors.

How to Clean Velvet Furniture
Velvet fabric can be a bit trickier to clean than other fabrics because, in addition to removing the stain, you must take care to avoid "crushing" the nap of the fiber. Here are some tips to help you successfully remove stains without damaging your beautiful furniture.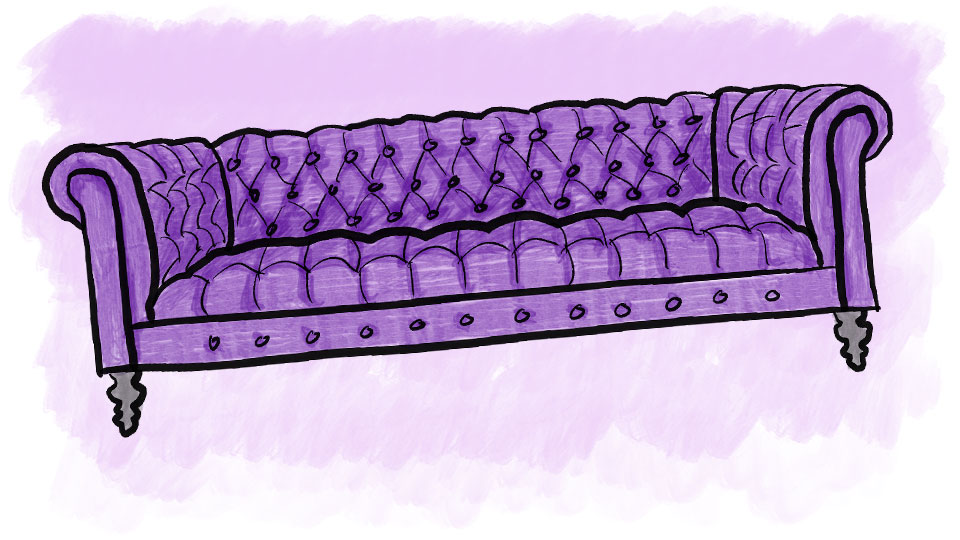 RELATED POSTS