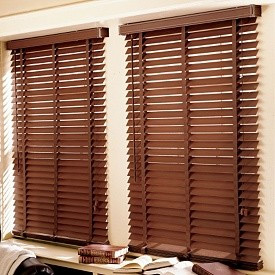 Roger,

My living room window is very large. It has four individual 'panels' that are all connected together. We have wood blinds on the window for privacy and sun control. What would you suggest for curtains/drapes/valances on this window? This room is casual.

Wendy B.
Brooklyn, WI
Wendy,

In a room like this, I'm a fan of drapes. If your furniture has little or no pattern, using a fabric with a pattern for draperies can add a great deal of interest to your room. Try to pick a pattern that has a similar background color from existing pieces in the room. Drapes are a great way to bring drama and interest into a room without making an expensive commitment.

To save money, consider looking for discounted fabric. You can often find fabric for less than $10 per yard. If you don't have a sewing machine handy, iron-on hem tape can give your drapes a tailored look in just a few minutes. Finally, using ring clips makes attaching the drapes simple and fast.

Without seeing a picture of your blinds, I suggest that the hardware for the drapes be wood, in a finish and color similar to the wood blinds.

Roger
Dealing with your own design hazards? Submit your question to Roger and he will answer it in an upcoming post.

Roger Hazard
· Founder · Roger + Chris · Sharon Springs, NY
Roger Hazard is TV's original home stager, as well as designer / producer on the international, Emmy-nominated "SELL THIS HOUSE," "SELL THIS HOUSE: EXTREME," and "MOVE THIS HOUSE." MORE ABOUT Roger Hazard
Hot right now on Roger + Chris

How to Clean Velvet Furniture
Velvet fabric can be a bit trickier to clean than other fabrics because, in addition to removing the stain, you must take care to avoid "crushing" the nap of the fiber. Here are some tips to help you successfully remove stains without damaging your beautiful furniture.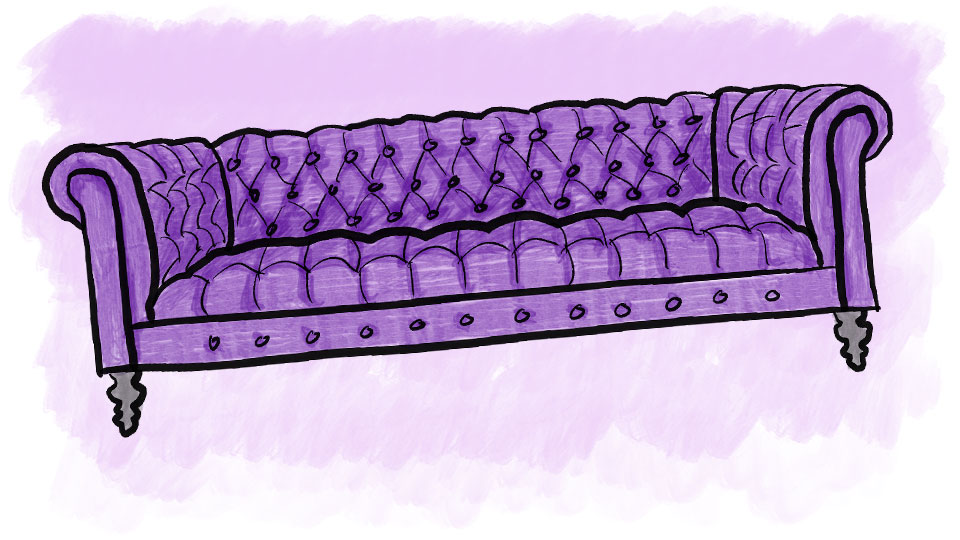 Best Blue Velvet Sofas
We've gathered some of our favorite sofas and armchairs in gorgeous blue velvets, along with design inspiration from around the web.

RELATED POSTS
Living Room Color Dispute
Kari and her boyfriend can't agree on which color to paint their living room. She wants color; the boyfriend wants to keep it neutral to make their house easier to sell. What will Roger say?

Rocker Makeover
Turn a $20 thrift store find into a great accent chair with some paint, belt webbing, and a staple gun.

Once nest is empty, reinvent bedrooms as offices, media rooms, guest rooms
Hooray! The kids are finally out on their own and out of your hair. Now what? The prospect of redecorating a home can prove daunting for empty nesters. Families tend to expand to fill their house, so the sudden reduction in people and possessions within the family home is often jarring. How should these newly emptied rooms be repurposed?