Kitchens 101: Trends and best practices in kitchen style, layout, and functionality.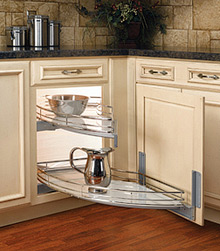 Restore easy access to hard-to-reach spaces with a Lazy Susan.
Blind corner cabinets - tucked in the corner of two converging walls - contain a tremendous amount of storage space. Unfortunately, getting access to that space is a challenge.
Kitchen designers have a number of solutions to this problem, but one of my favorites is the Blind Corner Lazy Susan. Typical Lazy Susan options spin around a fixed axis and require an awkward and fragile bifold cabinet door. Corner drawers can create a unique look but have limited capacity.
The Blind Corner Lazy Susan can store large, awkwardly-shaped kitchen items with ease. Even better, the dual shelves pull out independently, making it easy to retrieve items without having to crouch down and reach into the cabinet. Chrome side rails prevent smaller items from falling off the shelves, and a rubberized surface means objects stay put.

Roger Hazard
· Founder · Roger + Chris · Sharon Springs, NY
Roger Hazard is TV's original home stager, as well as designer / producer on the international, Emmy-nominated "SELL THIS HOUSE," "SELL THIS HOUSE: EXTREME," and "MOVE THIS HOUSE." MORE ABOUT Roger Hazard
Hot right now on Roger + Chris
How to Clean Velvet Furniture
Velvet fabric can be a bit trickier to clean than other fabrics because, in addition to removing the stain, you must take care to avoid "crushing" the nap of the fiber. Here are some tips to help you successfully remove stains without damaging your beautiful furniture.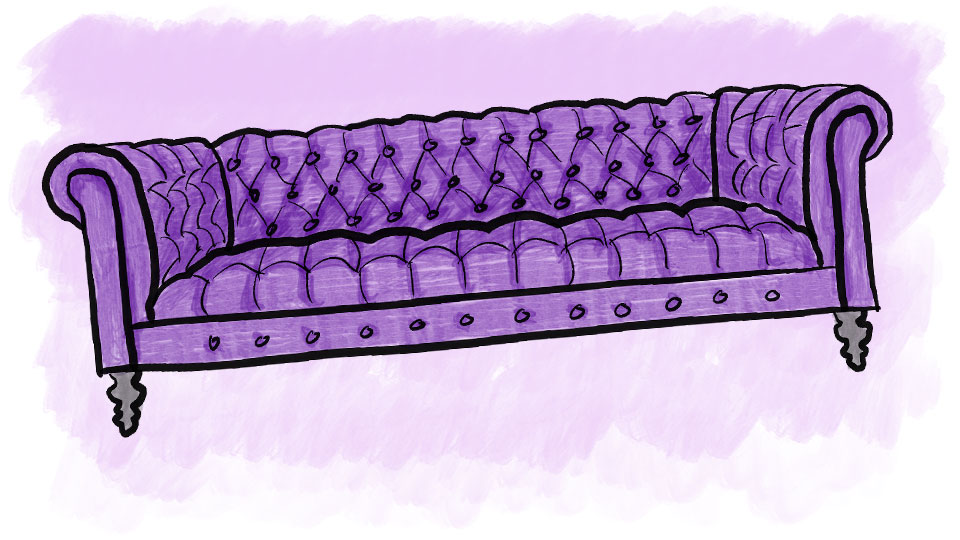 RELATED POSTS

Functionality: No Mud Room? Create an Organization Station
The kitchen is the point of entry for most homes. For those of us without mudrooms, this means the kitchen becomes the default dumping ground for jackets, shoes, hats, book bags, and purses. If you don't have space to create a mudroom or closet, a custom organization station can be a highly functional, unobtrusive alternative.