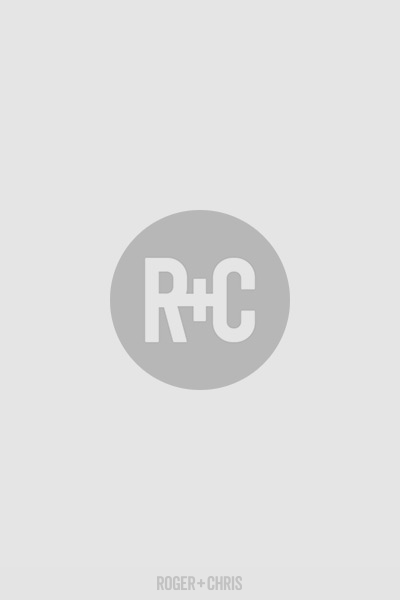 Talula ottoman in harlequin patchwork leather
ZOOM IN
SHARE
FROM OUR CUSTOMERS
For others (like I was) who may be on the fence about purchasing without sitting, save yourself the weeks of dithering and get on with it! This is the most comfortable and beautiful sofa that I have ever owned. I received my Basel in Boss Tweed Indigo in May and wanted to give it a test run before I ran to my computer for a hallelujah chorus. It is a stunning and well made piece of art that I get to enjoy for years to come. How lucky is that!
Thanks, Roger and Chris for offering up your creativity any your passion. The sofa (such an ordinary word for an extraordinary thing) surpasses all of my expectations and my doubts. You have given me a chance to purchase a solidly built item, made in the good old USA, at a fair price. The customer service was outstanding on all counts, from initial contact through delivery. What more could anyone ask for.
Talula
The oversized, attention-grabbing ottoman that makes the space, in four standard sizes.
Ottomans from
$499
Price varies with
size and upholstery
selections.
MANIC PIXIE DREAM OTTOMAN
She's fun. She's unusual. She looks unlike any ottoman you've ever met. She's the ottoman equivalent of the manic pixie dream girl, and she's ready for a wild ride. Talula is available in four ample sizes, and can be ordered in our unique "harlequin" patchwork leather (as well as other, more traditional solid colors).
PEDIGREE, CONSTRUCTION, AND COMFORT
Bench-made in North Carolina by skilled craftspeople.
Custom hardwood frame built from poplar lumber with blocking in all corners, double-dowel or mortise-and-tenon joinery, metal fasteners, and glue.
CUSTOM OPTIONS
Talula can be customized to suit your unique needs and style. Create a truly one-of-a-kind piece of furniture by selecting from our extensive list of options. Need help? Contact us to speak with a furniture consultant.
Available in four standard sizes.
Choice of numerous leather families and colors.
Available in harlequin patchwork upholstery option.
Tailor-made for you

The opposite of generic.

Hundreds of colors. Dozens of sizes. Sofas, sectionals, sleepers, love seats, armchairs, ottomans. And oodles of style tweaks to make your piece one-of-a-kind. We're kryptonite to boring furniture stores.

Sturdy Construction

Well-built to be well-loved.

We build furniture to last. It costs us more, but results in a product we can stand behind with pride. Kiln-dried American oak frames, blocking in all corners, double-dowel and mortise-and-tenon joinery, heavier high-density foam, real down and feathers, and failure-resistant suspension systems.

Pet & Kid Compatible

Messy pets? kids? husband?

We have options that will stand up to all of them. Beyond our sturdy construction and premium components, we have easily-cleaned, stain-resistant fabrics and leathers that resist scratching. Because the last thing you should be worried about is your sofa.

Vegan Options

Minimizing use of animal products?

Our furniture is built with high-performance, synthetic adhesives. We offer great down alternatives for vegans and allergy sufferers. Want the look of leather? We've got innovative vinyl options you'll love.

Designers and commercial

Let's get down to business.

We love working with design firms and businesses. Have unique challenges? Specific compliance requirements? C.O.M. fabric? We'll take it all in stride. We're proud to have our furniture in stores, hotels, restaurants, offices, and commercial spaces around the country.

Custom Made in the U.S.A.

We don't waste your money on showrooms.

No lavish showrooms. No sales staff. No big catalogs. No high-volume garbage. Instead of marketing the same disposable beige stuff, we put your money to better use: building furniture from scratch your specifications, right here in the U.S.A.

Shipped anywhere

Tulsa. Toronto. Timbuktu.

Every week, we ship our furniture all around the country (and often around the globe). We work with specialized carriers to get your sofa to your home and into your living room.

Love it guarantee

Buy with confidence.

We believe our furniture is unmatched in our price range for quality, comfort, and customization. In addition to our standard warranty, our Love It Guarantee gives you five days to evaluate your new sofa. Don't love it? We'll take it back. Contact us for details.

1-on-1 design consultation

Hazards here to help.

You can't call Mr. Barrel or Mr. Restoration, but at our company, Roger and Chris are the ones who answer the phone. Give us a call or email with your design challenges. We're here to help!









SIZES




COLORS
Your furniture is built to order in any of our 1,367 fabrics or leathers. Additionally, we're happy to build your piece using material that you provide (COM/COL). Click on the circles below to begin exploring by color.
FINISHING OPTIONS
Leg options for this style are shown below. Painted legs and casters carry a slight upcharge.

Why can't I order this online?
At Roger + Chris, your furniture is built on demand. Each piece can be extensively customized, so we need to speak with you via phone or email to confirm your order before we start making it. We want to make sure you receive exactly what you want.
More questions about ordering
HOW TO ORDER FURNITURE AND ATTAIN AWESOMENESS
Select a piece of furniture.
Place your order via phone or email.
Arrange shipping. (We'll help!)
Receive and inspect the shipment.
Use it. Love it. Brag to your friends.
REQUEST A QUOTE ON THIS PIECE
EMAIL US ->
CALL US ->

1-855-433-2233

Extension 1