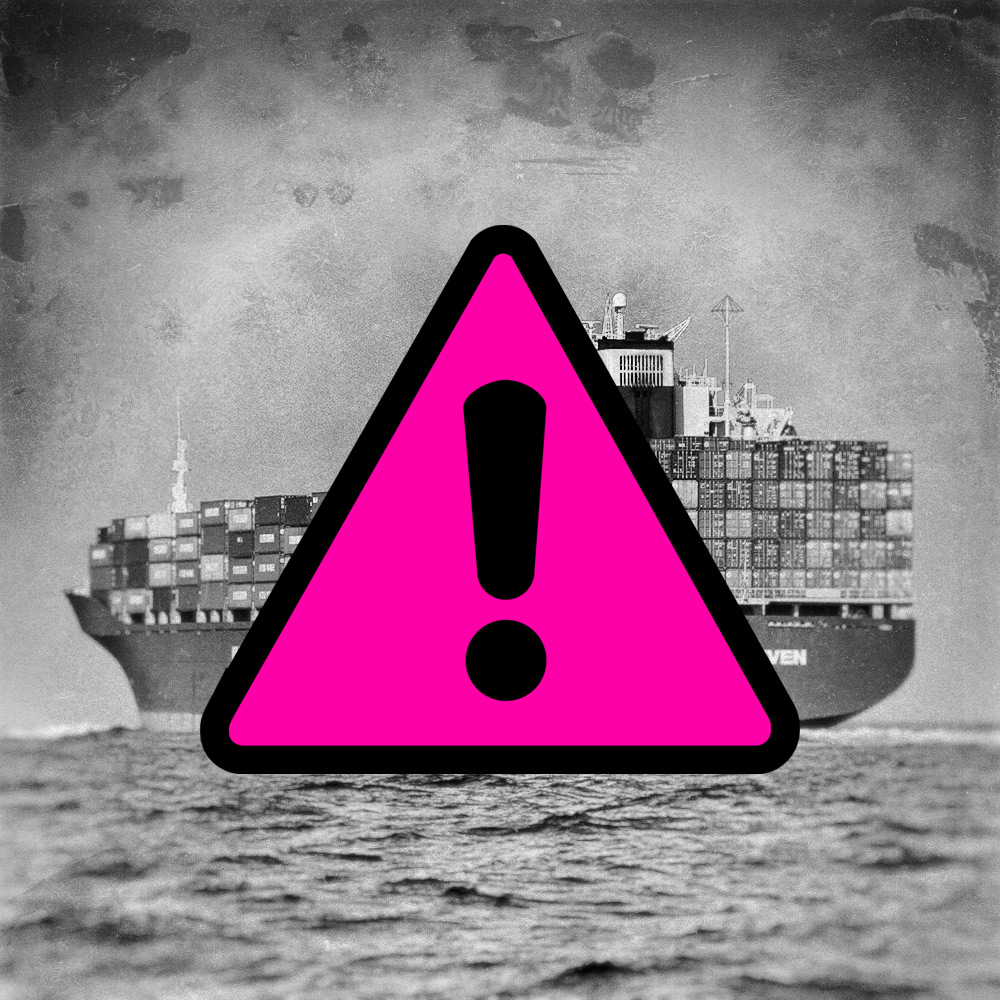 We believe in building furniture in the U.S.A. because it means higher quality. It means more customizability. It means growing our economy. But there's another reason: your skin.
Let me explain.
When upholstery is built overseas, it has to be shipped to the United States via cargo ship. Sofas are too big and heavy for air freight. This furniture will be traveling through rainstorms, crashing waves, and extreme humidity. To guard against mold growth from extended exposure to moisture - particularly during monsoon season - many overseas manufacturers resort to packaging their products with an anti-fungal chemical. No mold, no problem, right? Not exactly.
Unfortunately, this anti-fungal chemical - dimethyl fumarate or "DMF" - can cause skin ailments from mild allergic irritation to severe burns. The fine, white powder can escape its packet during shipment and coat the seating surface. When DMF warms up, it evaporates into the air, penetrating through leather and clothing to come into contact with skin and causing irritation. I'm not going to include photos of the burns. They're pretty gross.
Those with naturally sensitive skin are particularly at risk of developing a rash after sitting or laying on a sofa containing the chemicals. The use of these potentially harmful chemicals is rarely disclosed to customers by salespeople and is never included in the "features" page. But a quick Google search for "sofa rash" will bring up plenty of first-hand accounts of this undesired side effect. Again, search at your own risk.
Our furniture in built in North Carolina by a small team of talented craftspeople. Because our furniture doesn't take a trip across the ocean, we don't need to utilize harsh anti-fungals like dimethyl fumarate to guard against mold. And that means you don't have to worry about sofa rash from dimethyl fumarate.
As a side note, many of our customers are understandably concerned about the chemicals and allergens their families are exposed to within their home. If you have skin sensitivities or allergic issues, we have a variety of options that may be beneficial. Please give us a call to discuss options including naturally anti-microbial fabrics, foam cushions without added fire retardants, down alternatives, and more.

Hot right now on Roger + Chris
Best Blue Velvet Sofas
We've gathered some of our favorite sofas and armchairs in gorgeous blue velvets, along with design inspiration from around the web.

Restyling a Garden House: Paint It Black
A cute, 160-year old Italianate Victorian had the potential to be a stunning garden house - but only after taming the garden, adding style to the porches, and applying some unexpected new colors.

How to Clean Velvet Furniture
Velvet fabric can be a bit trickier to clean than other fabrics because, in addition to removing the stain, you must take care to avoid "crushing" the nap of the fiber. Here are some tips to help you successfully remove stains without damaging your beautiful furniture.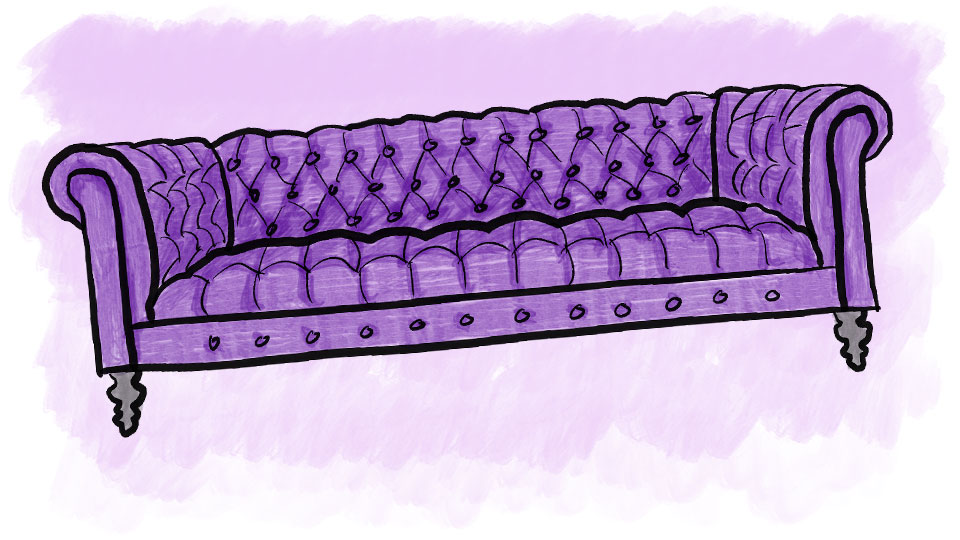 RELATED POSTS
Modify Your Recessed Lighting To Set The Mood And Trim Your Bills
Recessed lighting is almost ubiquitous in today's homes, for a number of reasons. Simple "can" lights are inexpensive to install, they provide even lighting in large rooms and hallways, and, being free of adornment and tucked into the ceiling, they are neutral and compatible with any interior design. There are, however, a couple of downsides.


The Ten Minute Tidy Just Might Save Your Sanity
Often I show houses and think, "Whoa, is this house really on the market?" There are dishes in the sink, unmade beds, clothes in hampers that are sitting in playrooms and bedrooms, all sorts of things piled on the stairs, carpets that need to be vacuumed, bathrooms with wet floors - and tons of apologies from the owner! Then I think, "Well, they must have never heard of the Ten Minute Tidy."