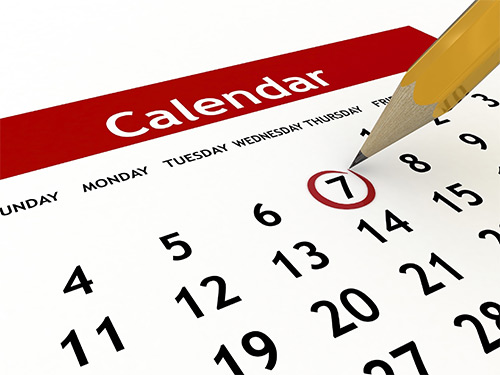 If you are thinking about selling your home, now is the time to start thinking about what you will need to do to get it ready. I know it might seem like the exact wrong time of year to think about this, with the holidays upon us, but there is good reason to start mulling it over now!
Aim for the first of March - Anyone who has spent much time in Austin knows that Spring springs early here. I always tell people to aim for Valentine's Day knowing that inclement winter weather and usual "things that come up" will put most people about 2 weeks behind. When the trees bud, it's time! People are waiting for homes after the sleepy winter season.


If you have any house repairs to make, labor and appliances are cheaper now - Contractors tend to be way less busy this time of year and are typically looking for work. Because most people are focused on other things, the prepared seller can shop around for better deals on labor. Also, this time of year is a good time to shop for any appliances that might need to be replaced. While others are shopping for toys, you can get great deals on big ticket appliances and HVAC's.


Oh, that lawn! - Think it's time to just let the lawn go? Think again! Now is the time to fertilize and prune. If you do your fall maintenance now, you WILL have the nicest lawn in the neighborhood when spring comes.


Your realtor has time to help you put together your plan - Things tend to die down a bit after Thanksgiving. This is when I have time to meet with clients who are thinking about listing their homes in the Spring. I can help you craft a plan that will allow you time and help you to plan your budget for getting your home market-ready. It might seem premature, but March 1st is really just 3 months away. And in Austin, this means lots of Spring vistors to our town - many of them looking to relocate to our fabulous city.


Putting your home on the market really is a production - it requires allocations of time and money. The person with a plan is apt to meet their goals with minimal stress and financial hardship. And like I always tell potential sellers. If it bothers you, it will bother a potential buyer. You have plenty of time to address that worn carpet and peeling wallpaper border, wood rot or dead tree. Just get it on the schedule and your spring listing will be easy as pie!