The Modern Farmhouse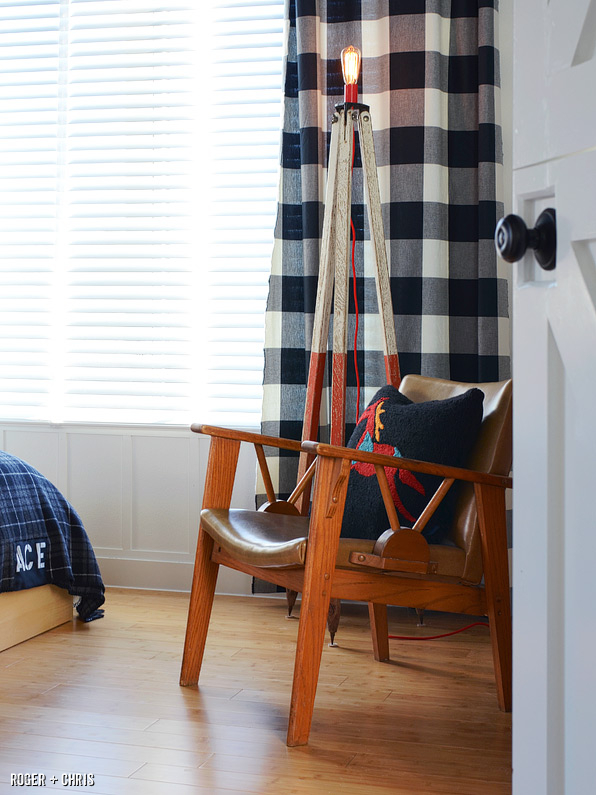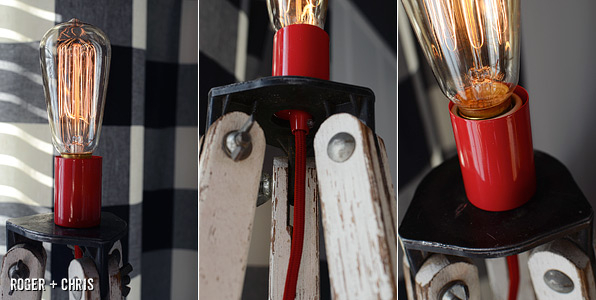 This beautiful antique tripod was a gift we received from Roger's production company. We thought it would make a wonderful lamp, so I threaded an attractive pendant socket through the top of the tripod and completed it with an Edison "squirrel cage" lightbulb. It makes for a stunning accent piece in our guest bedroom.
Tip: These squirrel cage lightbulbs are increasingly popular in decorative lamps. If your primary goal with the lamp is to create an accent piece rather than light a room, consider adding an adjustable lamp dimmer. By dimming the lamp by 50% or more, you will save electricity, extend the life of the bulb, and allow your guests to see the detailed of the historic filament.
Sources:
Antique wooden tripod - Seattle flea market
Single socket pendant in red with red fabric cord - West Elm
40W Edison squirrel cage lightbulb - Amazon.com
Lamp dimmer - The Home Depot

Hot right now on Roger + Chris
Best Blue Velvet Sofas
We've gathered some of our favorite sofas and armchairs in gorgeous blue velvets, along with design inspiration from around the web.



RELATED POSTS

A Sleepy Afternoon At Home
A brief video shot on a sunny afternoon in our home here in Austin. The dog and the cat weren't interested in having their naps interrupted.