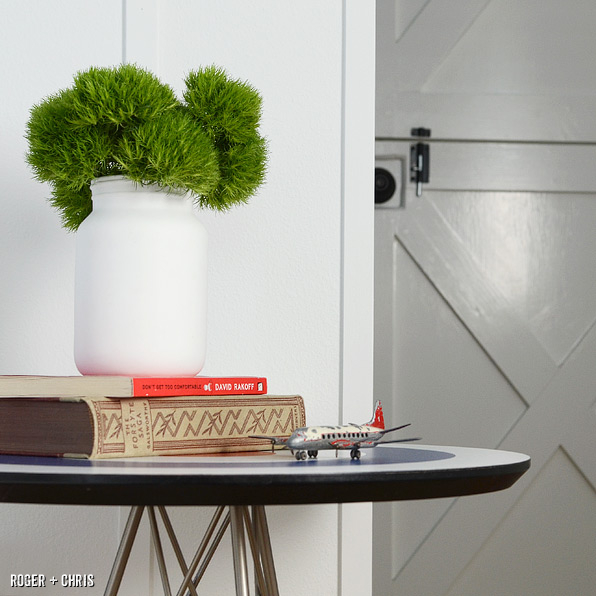 Traditional crystal vases are beautiful, but they aren't always a fit in a more casual room. Mixing up the containers for your flower or greenery arrangements can make for a fresh, fun look.
In the example above, I used a white ceramic jar that continues the bright white theme of this bedroom. Note how, by using a simple container that fades away, the greenery jumps out atop the side table.
In the example below, I used a simple cereal bowl. I trimmed the stems back far enough that only the blossoms are visible, making this kitchen table arrangement quite compact. Low arrangements like this are ideal for tabletops, as they do not block the view of the person sitting across the table. They're also less likely to get knocked over, making them a bit more kid and pet-friendly.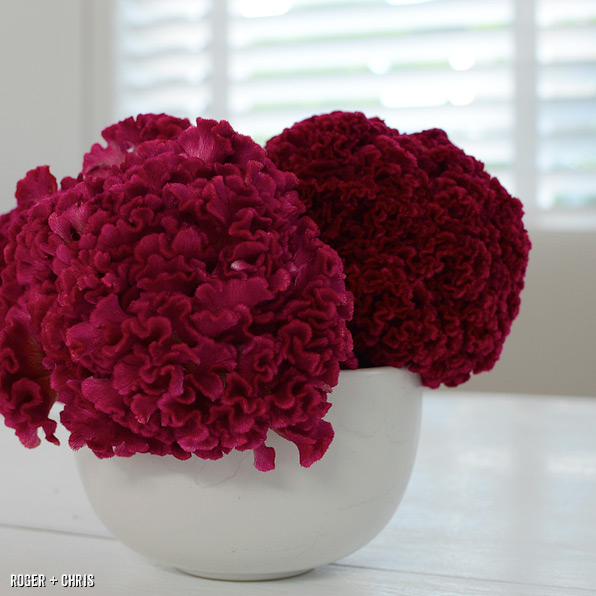 Roger Hazard
· Founder · Roger + Chris · Sharon Springs, NY
Roger Hazard is TV's original home stager, as well as designer / producer on the international, Emmy-nominated "SELL THIS HOUSE," "SELL THIS HOUSE: EXTREME," and "MOVE THIS HOUSE." MORE ABOUT Roger Hazard
Hot right now on Roger + Chris
How to Clean Velvet Furniture
Velvet fabric can be a bit trickier to clean than other fabrics because, in addition to removing the stain, you must take care to avoid "crushing" the nap of the fiber. Here are some tips to help you successfully remove stains without damaging your beautiful furniture.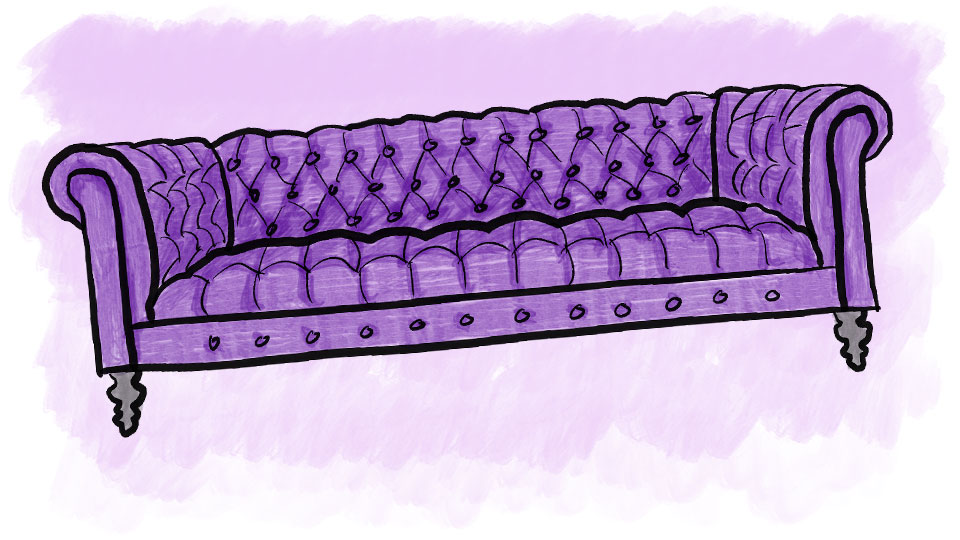 RELATED POSTS
Curtains as Doors for a Closet?
Robin wants to get rid of her awkward closet doors and use curtains in their place. Roger offers a couple of suggestions on what kind of drapery might work.


Guidebook, Step Four: Hiring a Kitchen Designer
Step four of the design process focuses on selecting a professional kitchen designer. Hiring a kitchen designer in most cases will be money well spent. Beyond just assisting you through the myriad of decisions related to your remodel, a designer can introduce fashion-forward colors and finishes that will keep your kitchen looking fresh and up-to-date for years to come.