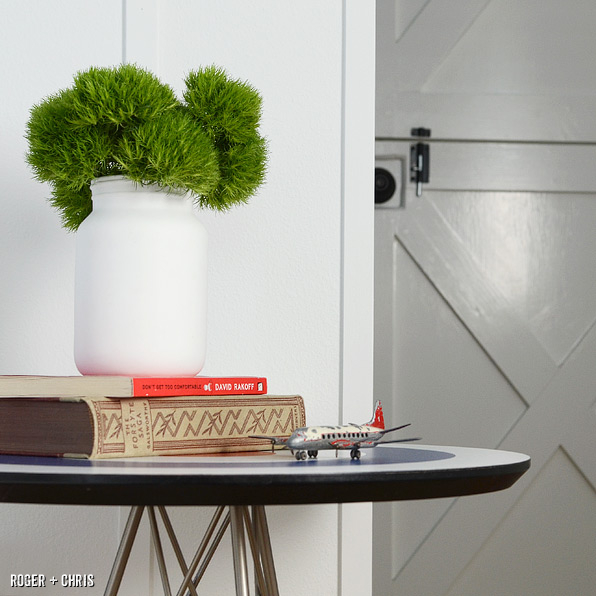 Traditional crystal vases are beautiful, but they aren't always a fit in a more casual room. Mixing up the containers for your flower or greenery arrangements can make for a fresh, fun look.
In the example above, I used a white ceramic jar that continues the bright white theme of this bedroom. Note how, by using a simple container that fades away, the greenery jumps out atop the side table.
In the example below, I used a simple cereal bowl. I trimmed the stems back far enough that only the blossoms are visible, making this kitchen table arrangement quite compact. Low arrangements like this are ideal for tabletops, as they do not block the view of the person sitting across the table. They're also less likely to get knocked over, making them a bit more kid and pet-friendly.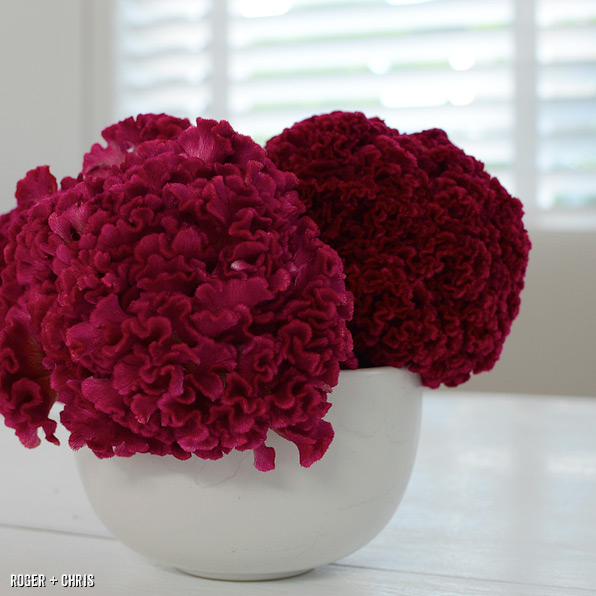 Roger Hazard
· Founder · Roger + Chris · Sharon Springs, NY
Roger Hazard is TV's original home stager, as well as designer / producer on the international, Emmy-nominated "SELL THIS HOUSE," "SELL THIS HOUSE: EXTREME," and "MOVE THIS HOUSE." MORE ABOUT Roger Hazard
Hot right now on Roger + Chris

Best Blue Velvet Sofas
We've gathered some of our favorite sofas and armchairs in gorgeous blue velvets, along with design inspiration from around the web.


RELATED POSTS


Guidebook, Step Five: Making Informed Budget Decisions
Step five of the design process addresses working within your budget and making informed decisions. After you've spent some time working out the scope of your renovation and begun consulting with a designer to get a better feel for the overall cost, it's time to lock down your budget and put together a plan that gives you the kitchen you need without breaking the bank.