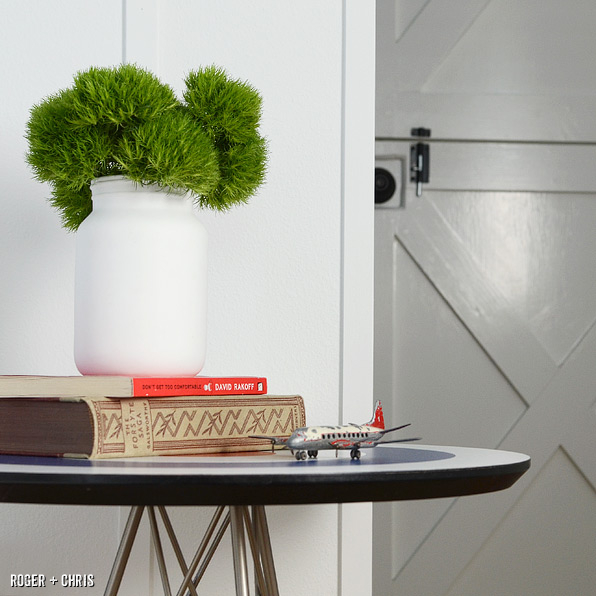 Traditional crystal vases are beautiful, but they aren't always a fit in a more casual room. Mixing up the containers for your flower or greenery arrangements can make for a fresh, fun look.
In the example above, I used a white ceramic jar that continues the bright white theme of this bedroom. Note how, by using a simple container that fades away, the greenery jumps out atop the side table.
In the example below, I used a simple cereal bowl. I trimmed the stems back far enough that only the blossoms are visible, making this kitchen table arrangement quite compact. Low arrangements like this are ideal for tabletops, as they do not block the view of the person sitting across the table. They're also less likely to get knocked over, making them a bit more kid and pet-friendly.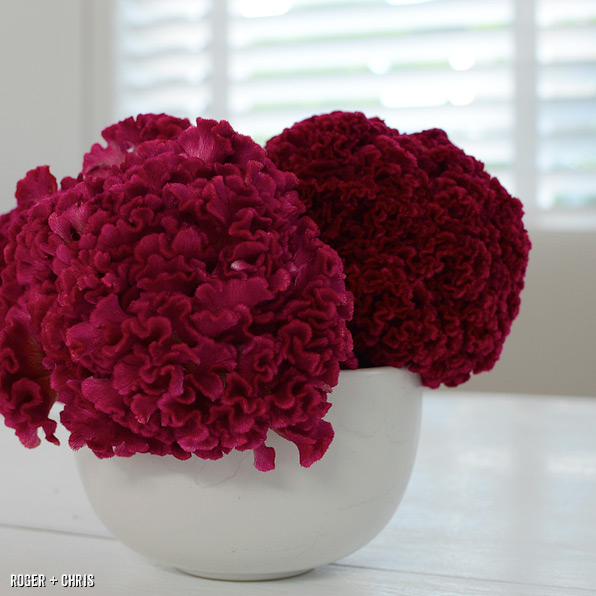 Roger Hazard
· Founder · Roger + Chris · Sharon Springs, NY
Roger Hazard is TV's original home stager, as well as designer / producer on the international, Emmy-nominated "SELL THIS HOUSE," "SELL THIS HOUSE: EXTREME," and "MOVE THIS HOUSE." MORE ABOUT Roger Hazard
Hot right now on Roger + Chris
How to Clean Velvet Furniture
Velvet fabric can be a bit trickier to clean than other fabrics because, in addition to removing the stain, you must take care to avoid "crushing" the nap of the fiber. Here are some tips to help you successfully remove stains without damaging your beautiful furniture.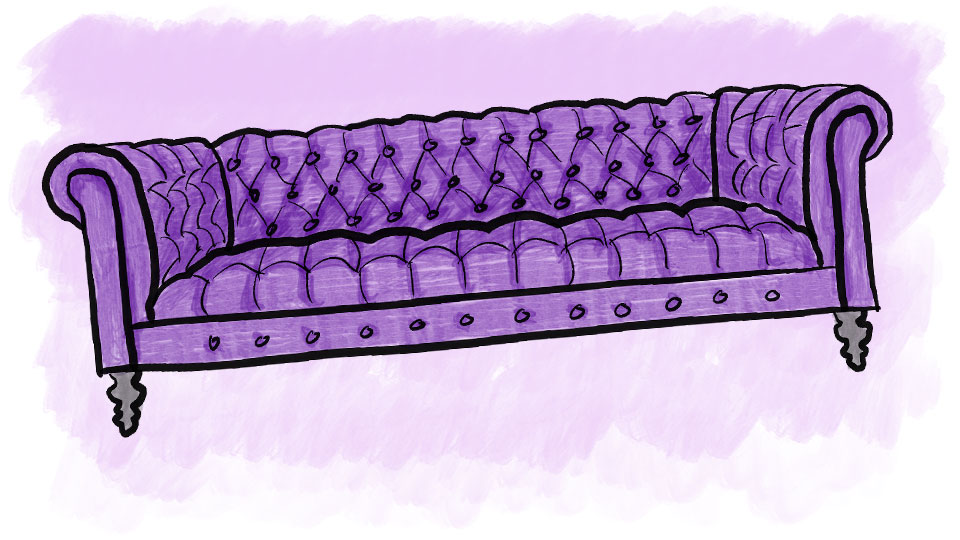 Restyling a Garden House: Paint It Black
A cute, 160-year old Italianate Victorian had the potential to be a stunning garden house - but only after taming the garden, adding style to the porches, and applying some unexpected new colors.

RELATED POSTS
Functionality: No Mud Room? Create an Organization Station
The kitchen is the point of entry for most homes. For those of us without mudrooms, this means the kitchen becomes the default dumping ground for jackets, shoes, hats, book bags, and purses. If you don't have space to create a mudroom or closet, a custom organization station can be a highly functional, unobtrusive alternative.

Rocker Makeover
Turn a $20 thrift store find into a great accent chair with some paint, belt webbing, and a staple gun.

Creating Cooler Kids' Rooms
Decorating your child's bedroom is no easy task. While it can begin as an opportunity for self-expression for your son or daughter, the project can quickly grow into a conflict between fun and function. We transformed two bedrooms in two days with CertaPro painters and some simple DIY projects. Here are some guidelines for creating a fantastic-looking bedroom that meets your child's needs, and the specific touches we added to these two rooms.