A whole-house renovation project I managed here in Austin is approaching completion, and I wanted to share a sneak peek of the completed kitchen. More photos of the entire project are coming soon!

- Roger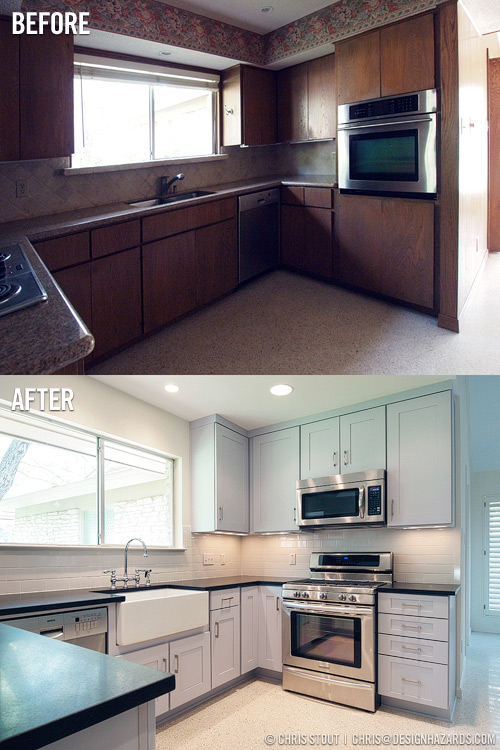 Almost every surface in the kitchen was replaced, with the exception of the original terrazzo floors, which were polished. New custom cabinetry, countertops, tile work, lighting, and fixtures were installed.
We provide design and renovation consultations for homeowners in the upstate New York area and beyond. For more information, contact us.

Roger Hazard
· Founder · Roger + Chris · Sharon Springs, NY
Roger Hazard is TV's original home stager, as well as designer / producer on the international, Emmy-nominated "SELL THIS HOUSE," "SELL THIS HOUSE: EXTREME," and "MOVE THIS HOUSE." MORE ABOUT Roger Hazard
Hot right now on Roger + Chris

How to Clean Velvet Furniture
Velvet fabric can be a bit trickier to clean than other fabrics because, in addition to removing the stain, you must take care to avoid "crushing" the nap of the fiber. Here are some tips to help you successfully remove stains without damaging your beautiful furniture.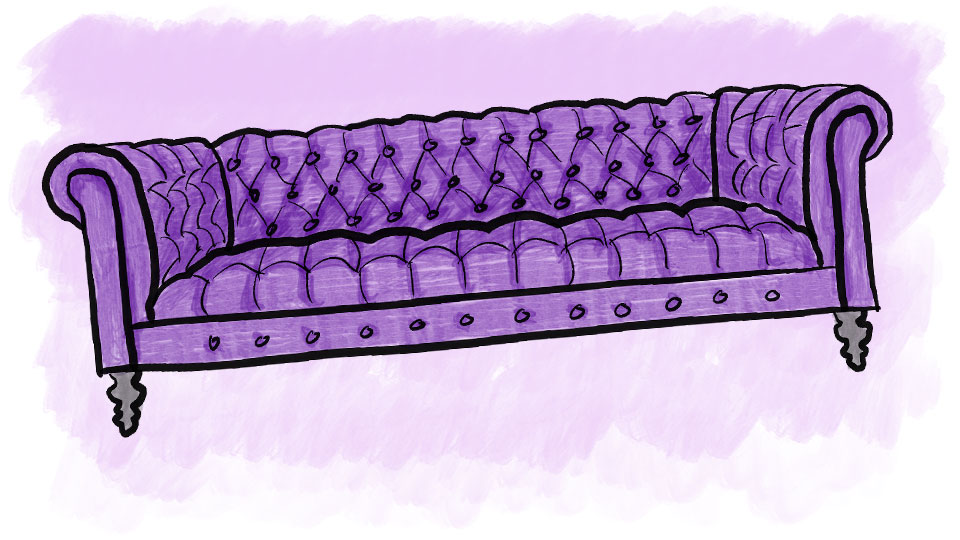 Restyling a Garden House: Paint It Black
A cute, 160-year old Italianate Victorian had the potential to be a stunning garden house - but only after taming the garden, adding style to the porches, and applying some unexpected new colors.

RELATED POSTS
Somewhere In Time
It's going on week sixteen of our house remodel (but that's a whole other blog!) and we found out today that our sheet rock is going in soon. Yippee! Well, I joked to our general contractor that we should put a time capsule in the wall before they seal it up. He said all they ever find in the walls is old beer cans - which I thought was odd!


Mastered Bedroom
Paint, lattice, and a nail gun turned this sunny but boring room into a master retreat.