Hi, I'm Chris with Roger & Chris, and I'm here today to answer an important question. Can I get a Chesterfield sofa that's a sleeper also?
The answer is yes, we make 'em. We make them in two different sizes for a full mattress it fits in our 85 inch Chesterield frame, our Higgins frame. For a queen mattress, it fits in the 96. We use a really special type of sleeper mechanism, from a company called Leggett and Platt.
They're made here in the states and they are designed to be really tough. These are designed to be used in hospitality environments, high traffic settings where they would get a lot of use. So they're very durable, well built. They have a recessed bar that avoids that un-pleasant painful, middle of the back pain point that is notorious for sleeper sofas. Don't have to worry about that.
We offer three different types of mattresses too, giving varying levels of comfort and convenience depending on what you are looking for.
Yes we can make them. They look exactly like a regular Chesterfield sofa, you wouldn't even know, unless you really look closely at it that it is a sleeper. It's a pretty cool piece.

Roger Hazard
· Founder · Roger + Chris · Sharon Springs, NY
Roger Hazard is TV's original home stager, as well as designer / producer on the international, Emmy-nominated "SELL THIS HOUSE," "SELL THIS HOUSE: EXTREME," and "MOVE THIS HOUSE." MORE ABOUT Roger Hazard
Hot right now on Roger + Chris
How to Clean Velvet Furniture
Velvet fabric can be a bit trickier to clean than other fabrics because, in addition to removing the stain, you must take care to avoid "crushing" the nap of the fiber. Here are some tips to help you successfully remove stains without damaging your beautiful furniture.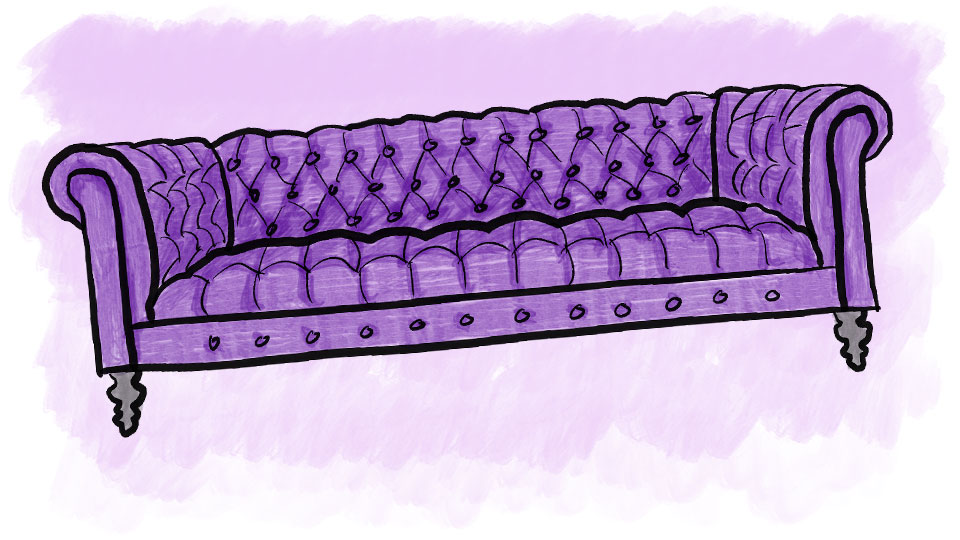 Best Blue Velvet Sofas
We've gathered some of our favorite sofas and armchairs in gorgeous blue velvets, along with design inspiration from around the web.


RELATED POSTS

Overcome Hurdles To Creating A Beautiful Home
Applying style from our fantasy house to our actual residence with the limitations presented by our budget, practical needs and the structure of the house itself can be a source of frustration.