Grey House: Renovating a 160-year old Victorian.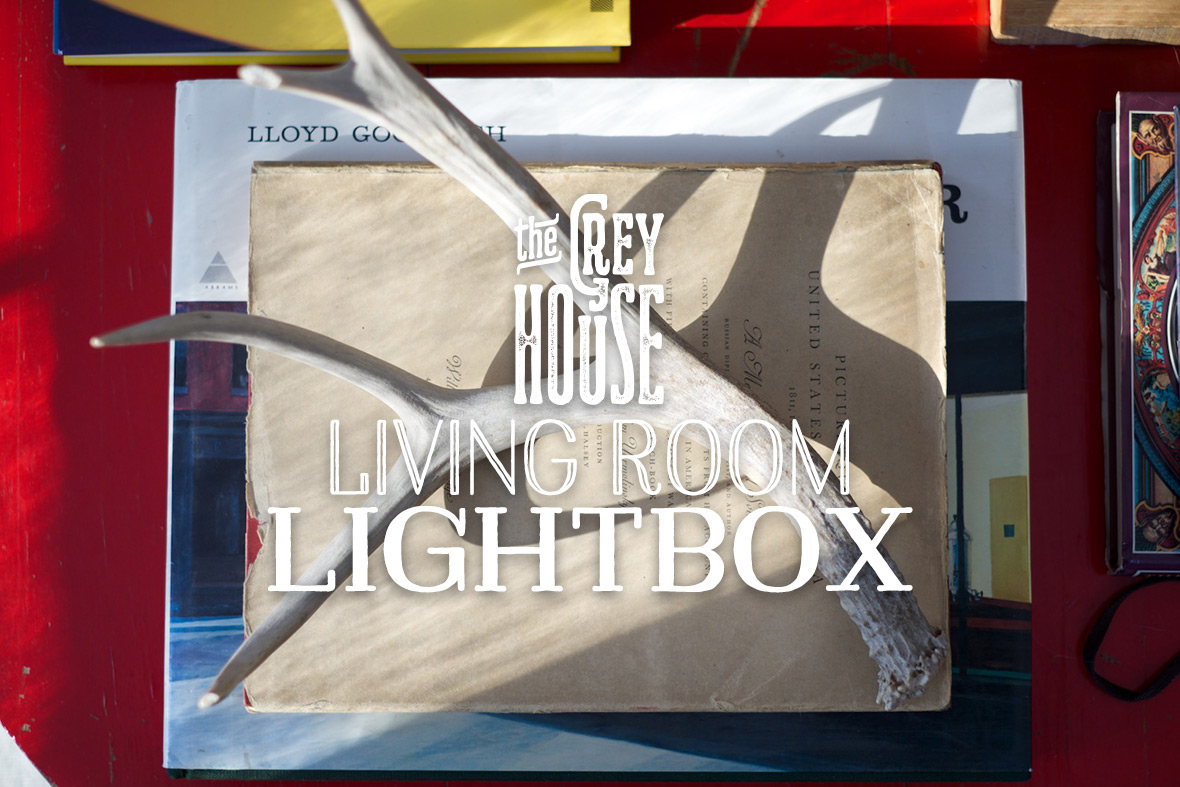 What started as a boring living room turned into a Scandinavian-inspired light box with unique paneling, bold industrial furnishings, and a huge DIY floor mirror.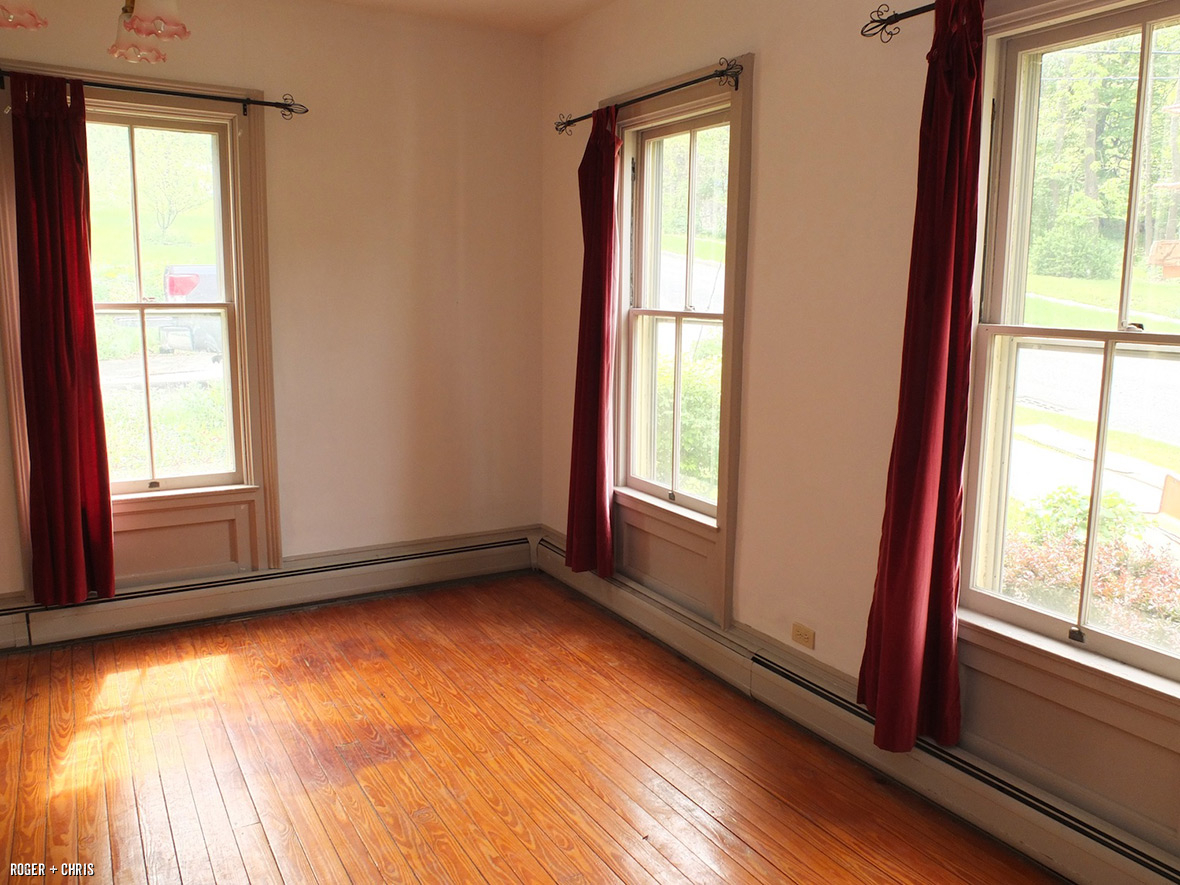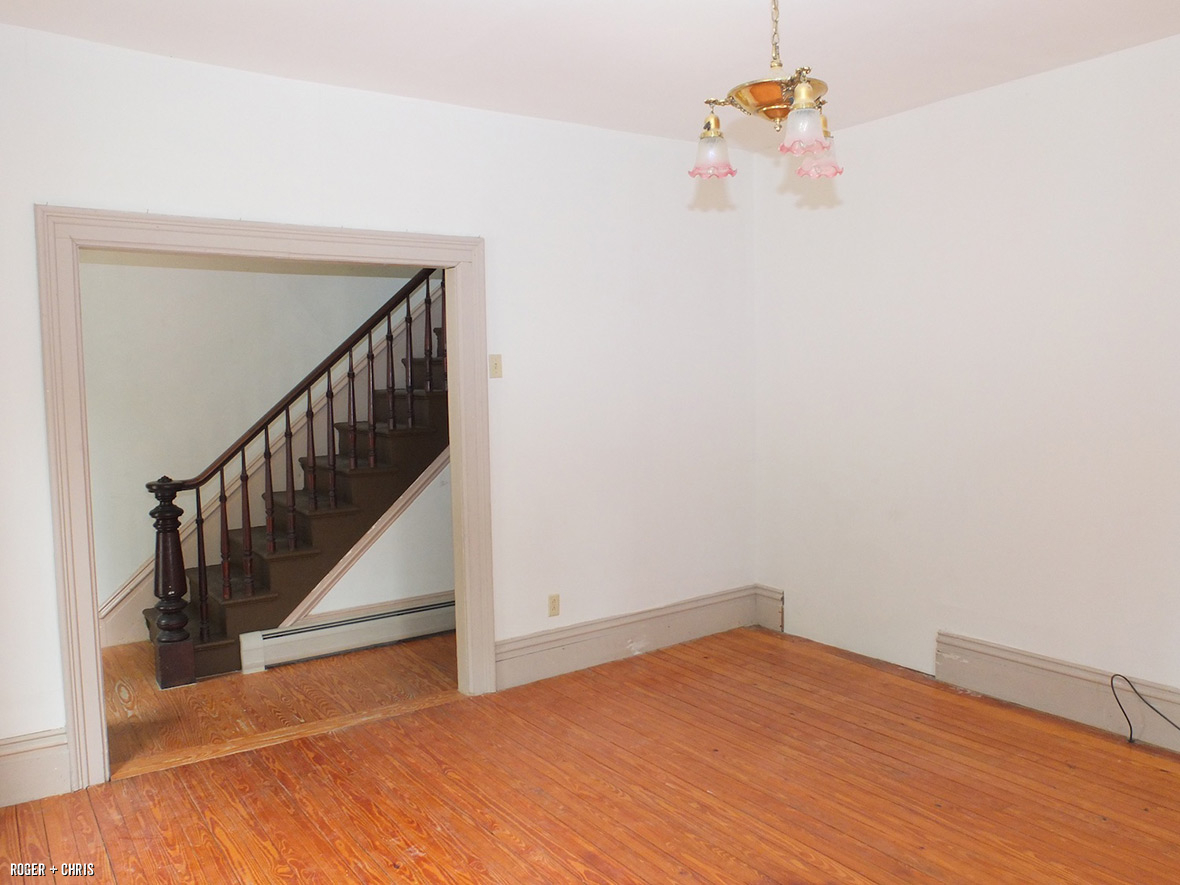 Three big windows with 160-year old glass were the only real asset of this bare room. Stained wood floors, missing trimwork, and a lack of ornament left it feeling forgettable.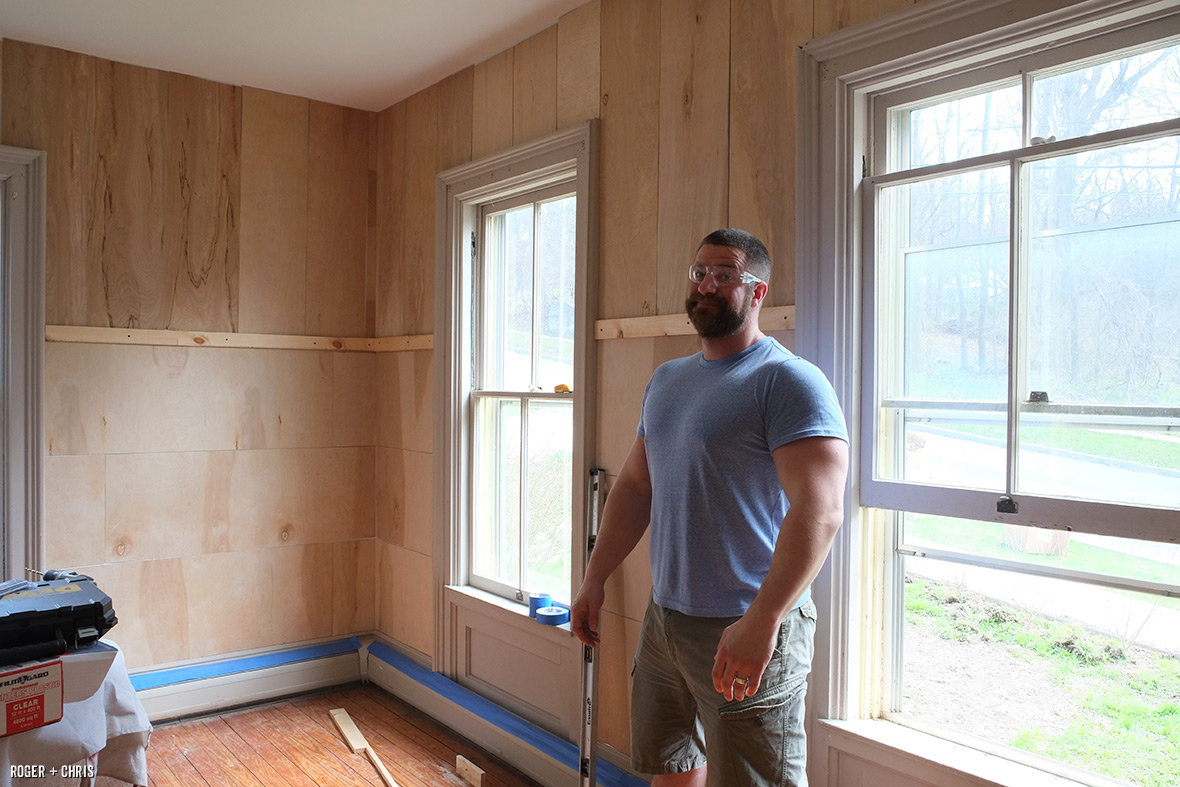 To give the room some character, we applied plywood paneling cut into strips to create a shiplap effect. The lower section is arranged in a horizontal brick pattern, while the upper section runs vertically. Everything received a unifying coat of bright white paint.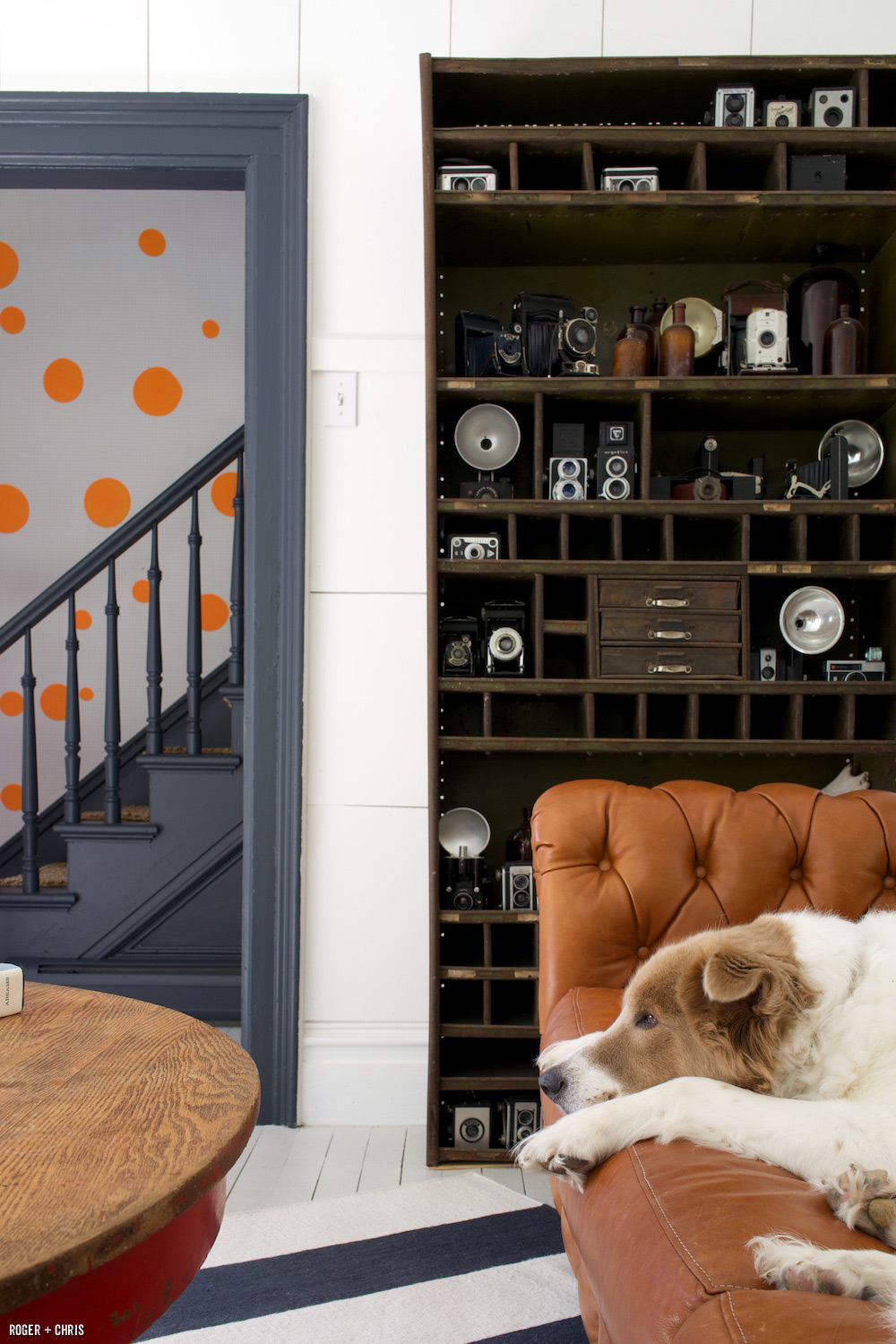 Buck relaxes on our Higgins Chesterfield sofa, with Chris' antique camera collection behind.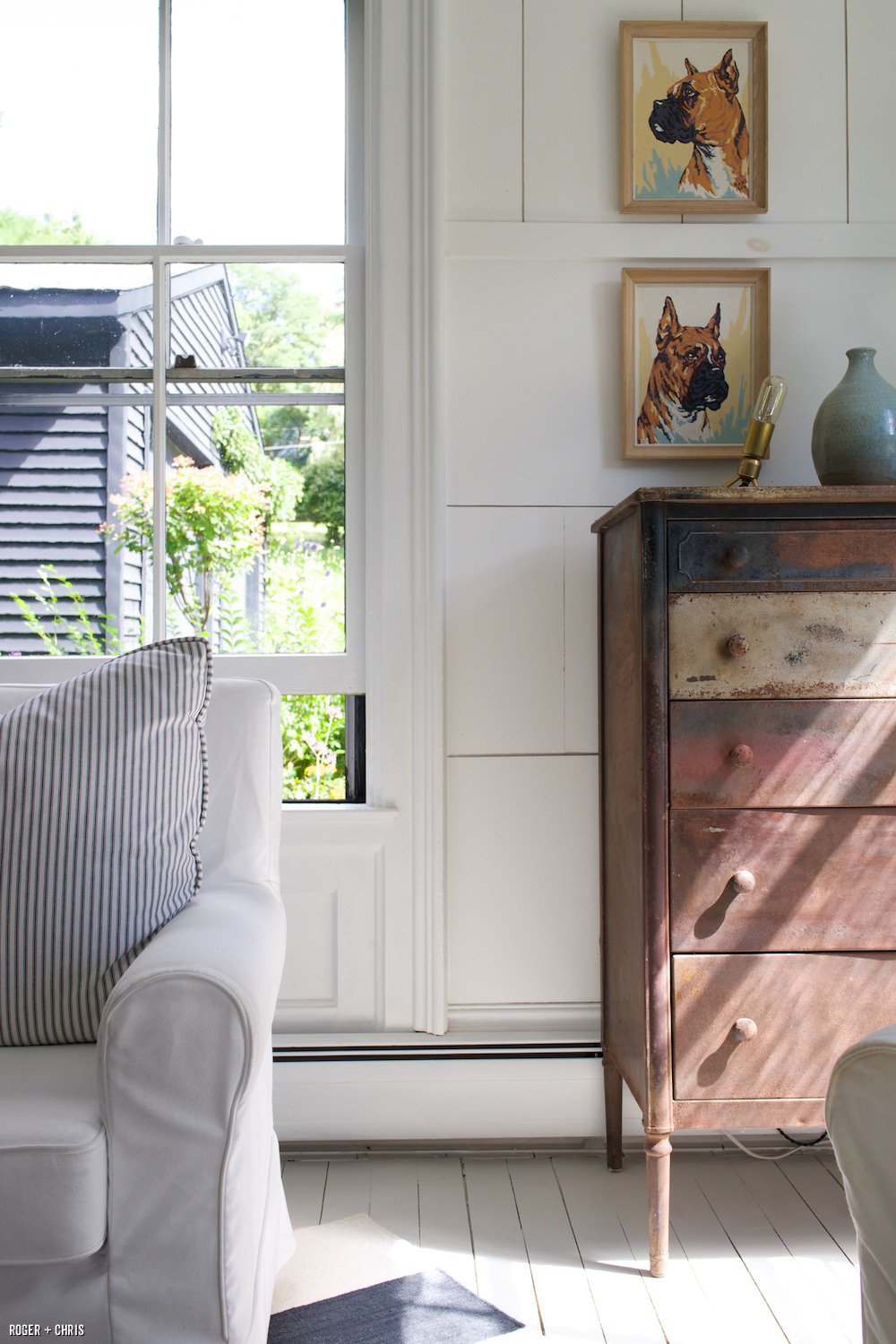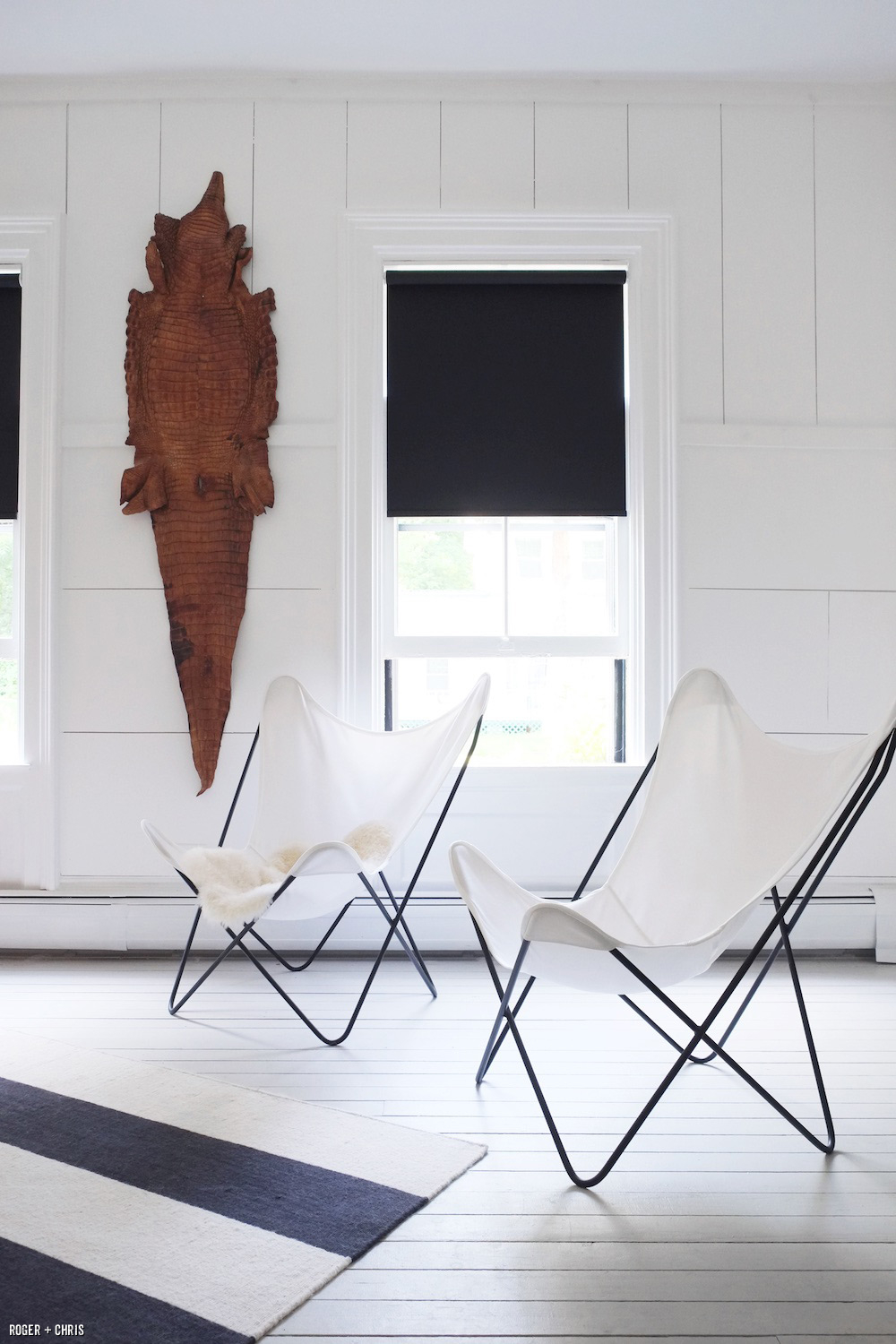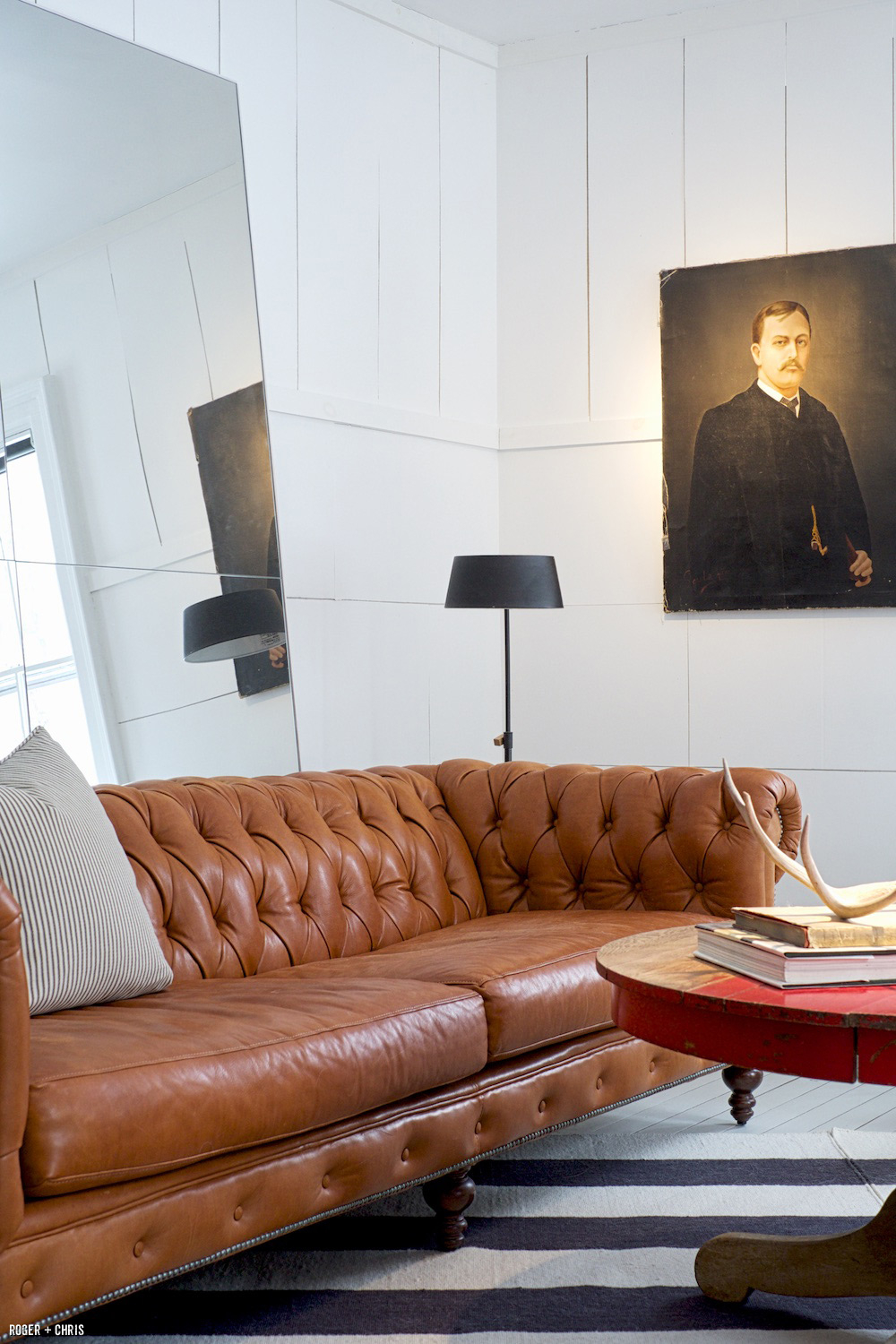 The room features vintage finds, like a metal Army supply cabinet housing Chris' collection of antique cameras, a rusty metal dresser pulled from a Texas sanitarium, and a coffee table created from old dining table parts found in a barn in Iowa.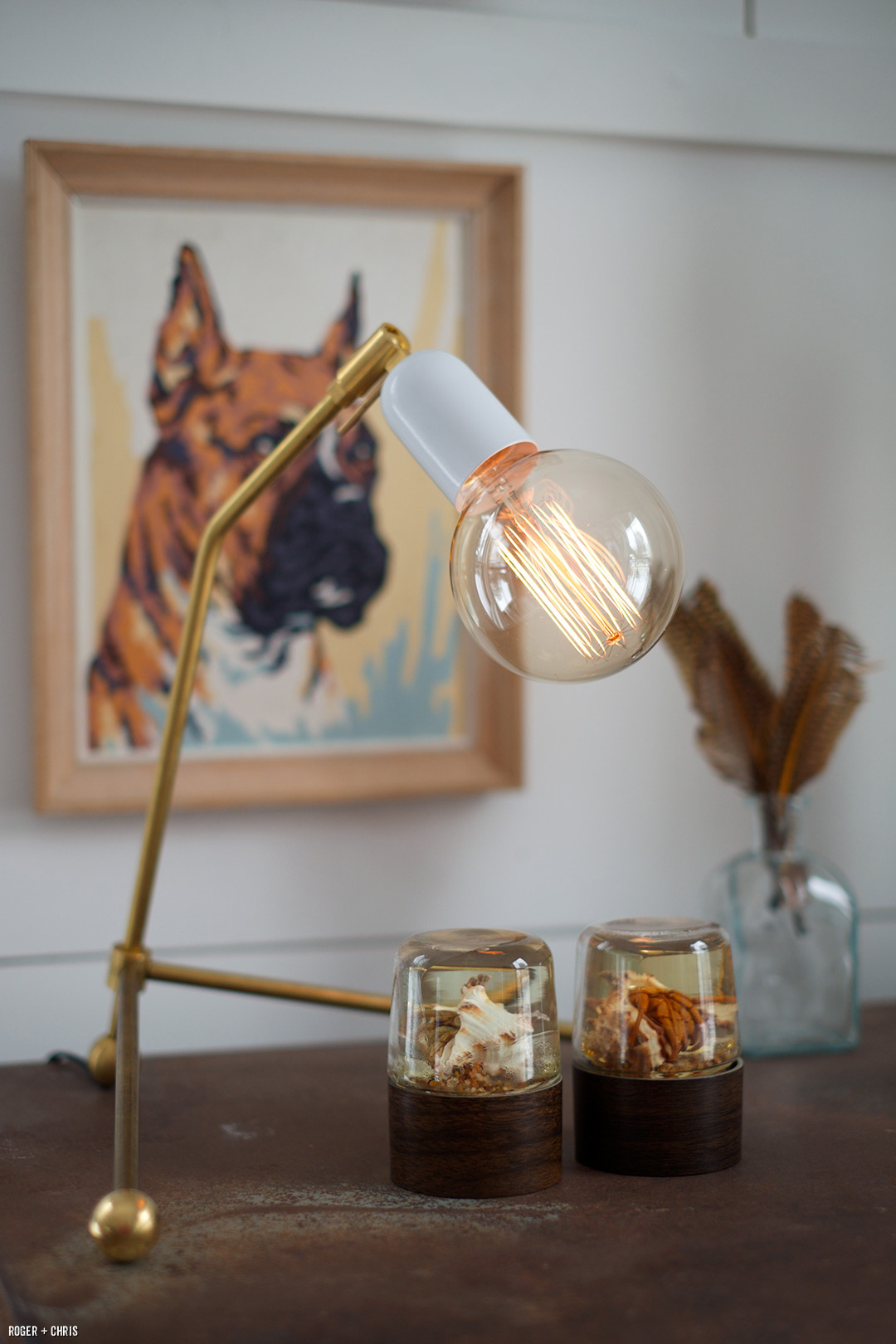 Our Rex brass lamp resting on a metal dresser.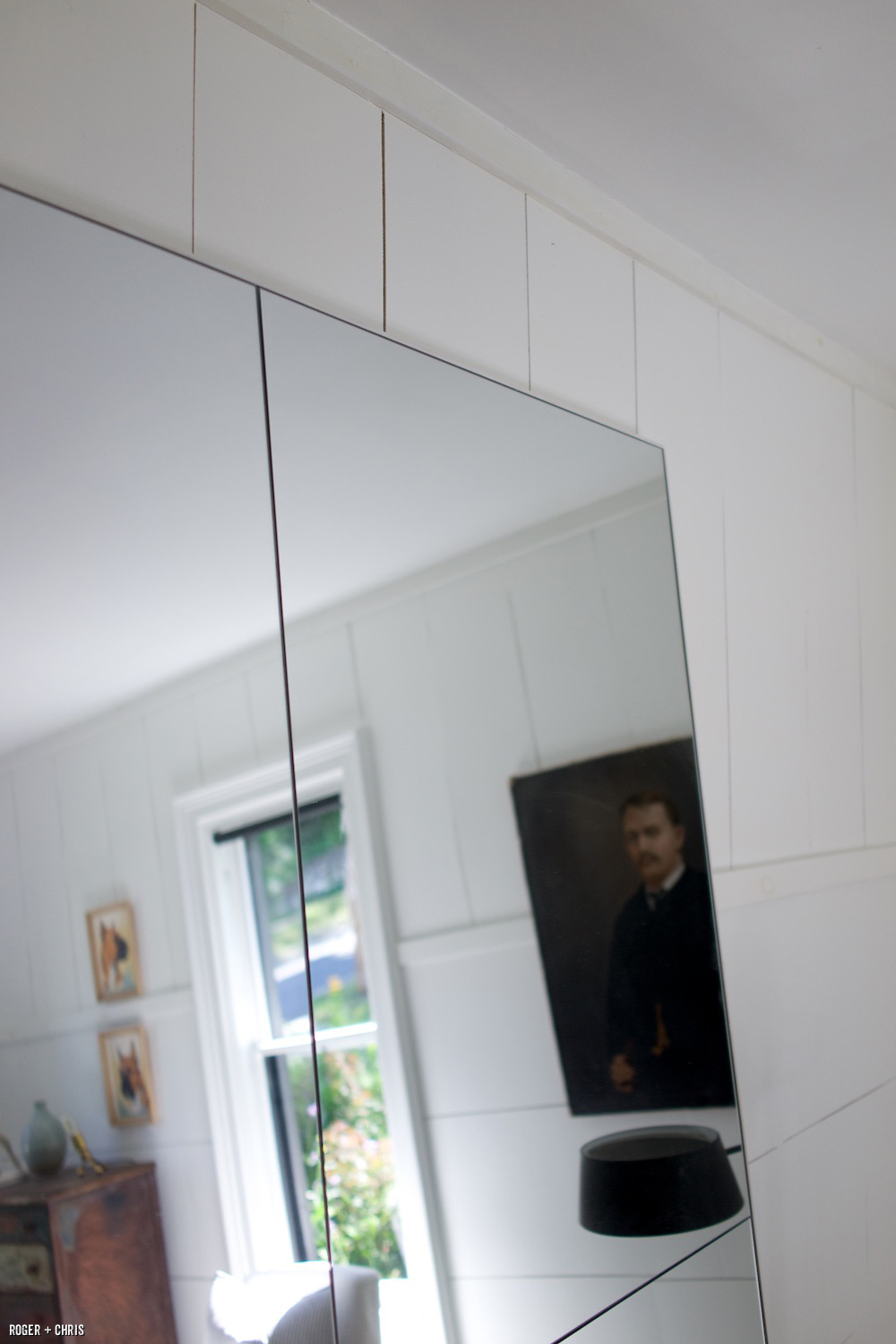 We built a huge floor mirror using inexpensive bathroom mirrors, plywood, and some lattice. See how to build your own on our show Roger That.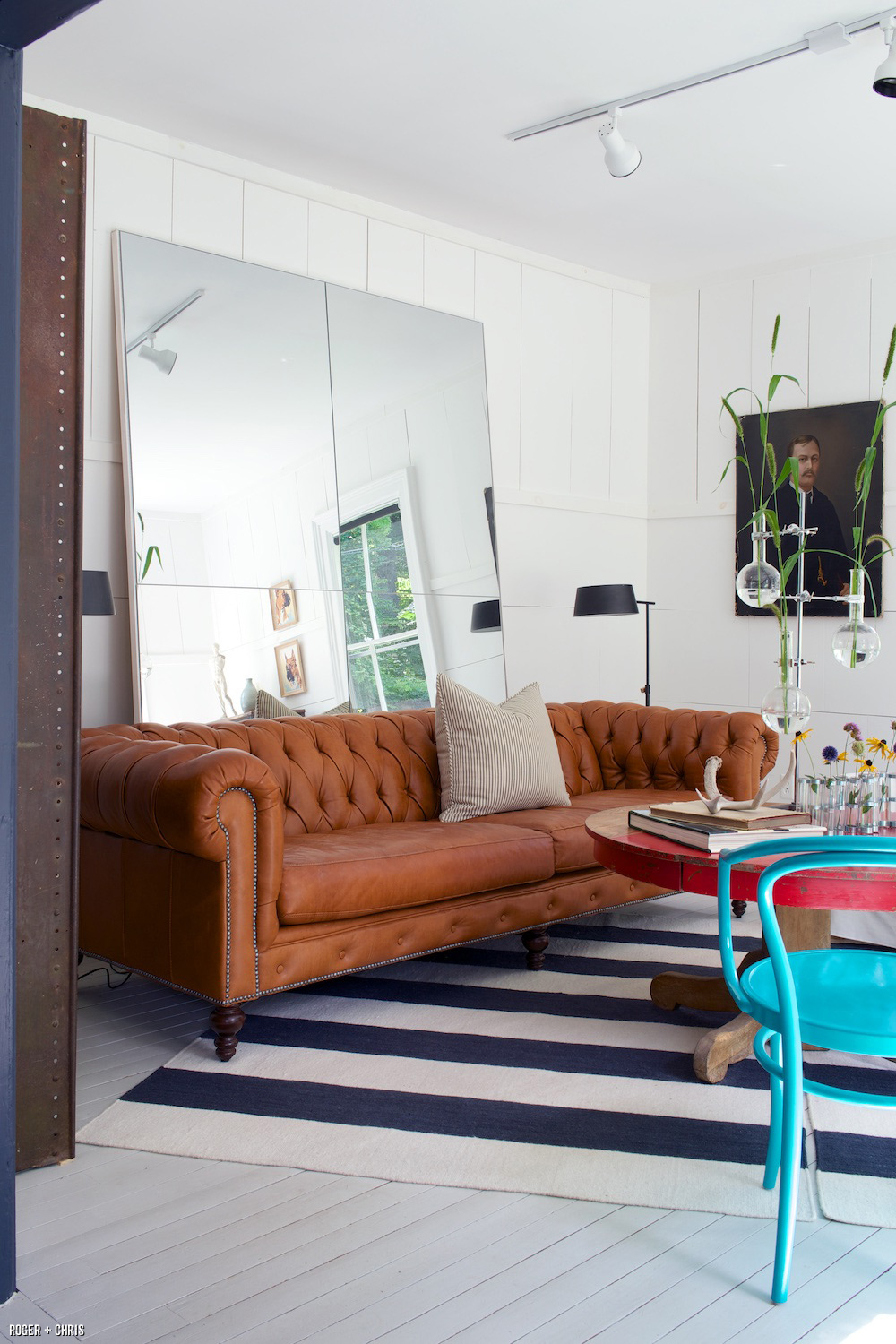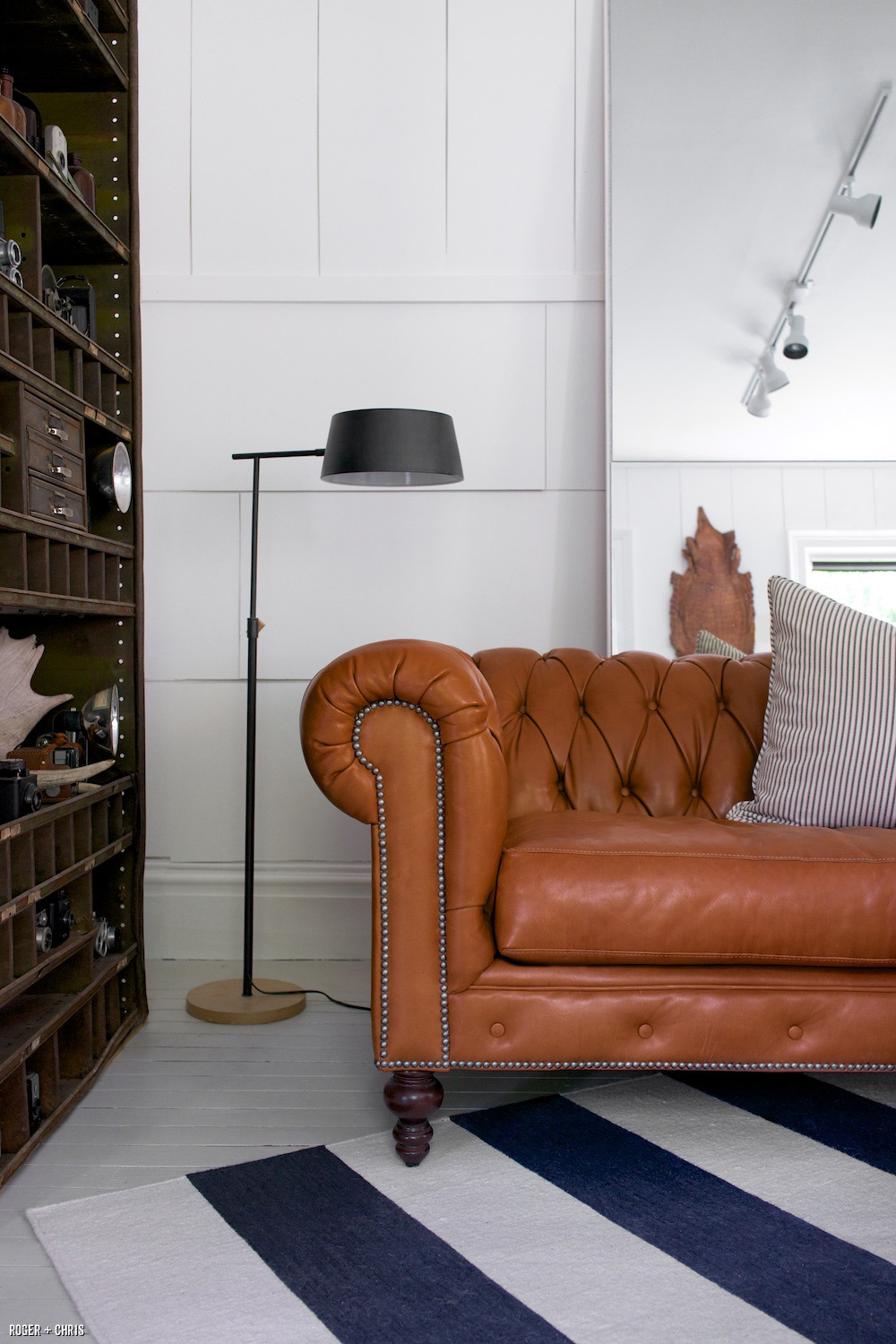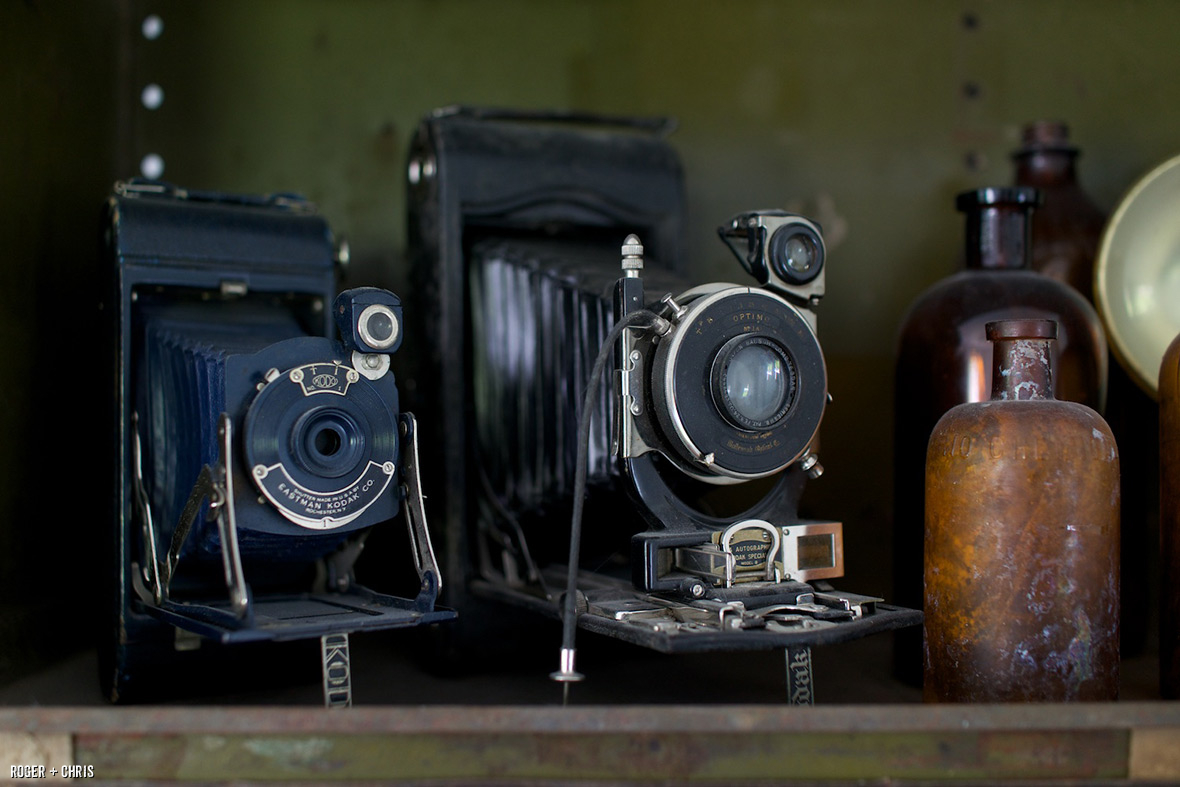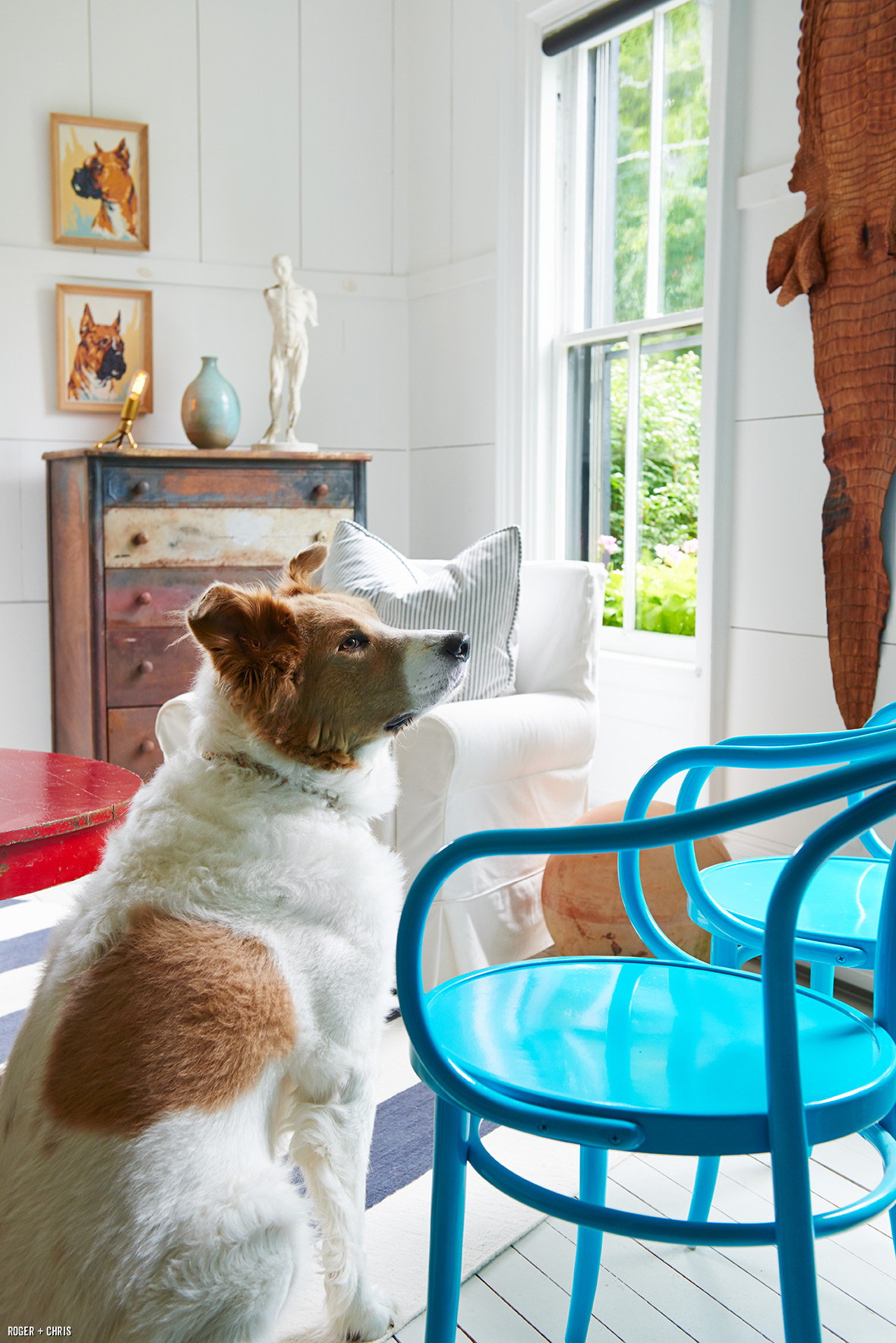 Buck enjoys the afternoon sun. Photo by Alec Hemer.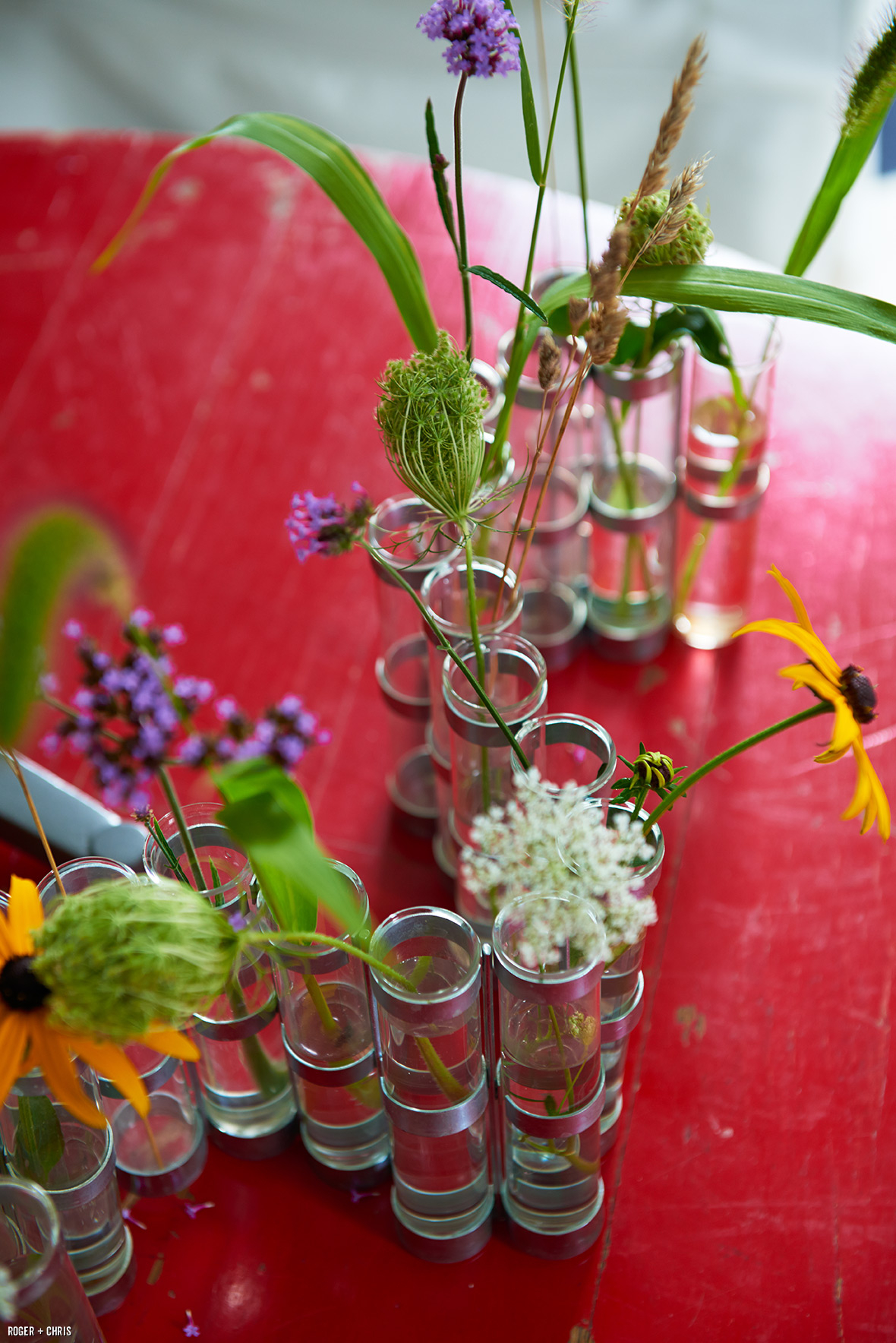 Garden cuttings from the coffee table. Photo by Alec Hemer.
Sources
Colors
SW 7757 High-Reflective White, Sherwin-Williams
SW 7015 Repose Gray, Sherwin-Williams
Professional painting, CertaPro Painters
Furniture
Higgins Chesterfield sofa
From $2,199, Roger + Chris
Thonet Era chair in turquoise
$299, DWR
BKF Butterfly chair
$250, Circa50
Ektorp Jennylund armchair
$229, IKEA
Window Treatments
Roller Shades in Elements Raven
$135, Smith + Noble
Lighting
Rex Brass Desk Lamp
$169, Roger + Chris
Rocket Brass Accent Lamp
$120, Roger + Chris
What do you think of the transformation? Have questions about the projects or where we found supplies? Share your comments and questions below!

Hot right now on Roger + Chris
Restyling a Garden House: Paint It Black
A cute, 160-year old Italianate Victorian had the potential to be a stunning garden house - but only after taming the garden, adding style to the porches, and applying some unexpected new colors.

How to Clean Velvet Furniture
Velvet fabric can be a bit trickier to clean than other fabrics because, in addition to removing the stain, you must take care to avoid "crushing" the nap of the fiber. Here are some tips to help you successfully remove stains without damaging your beautiful furniture.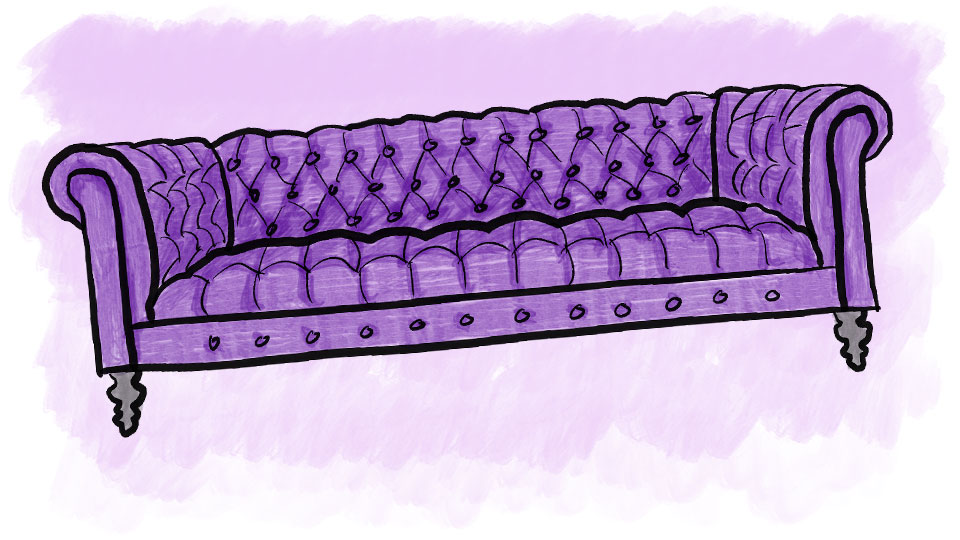 LIVING ROOM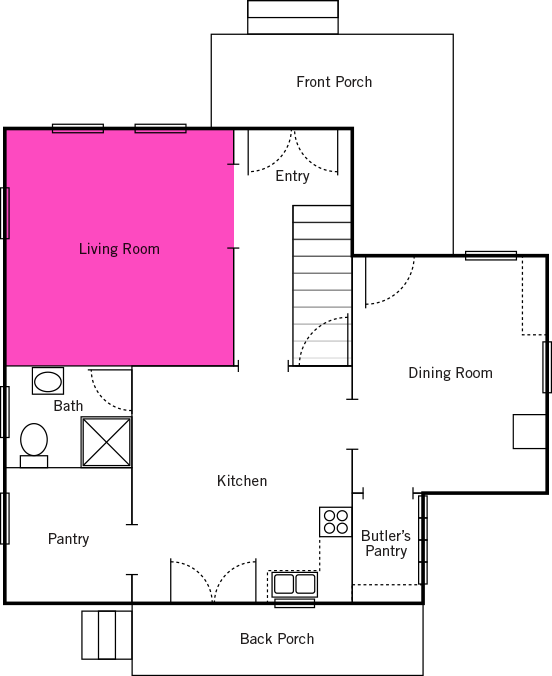 RELATED POSTS


Wee Wheels Tiny Car Show Gallery
Our village hosted the first annual Wee Wheels Tiny Car Show this past weekend. It was a huge success (well, as huge as a tiny car show can be). Here's a gallery of photos from the event.