I'm sure you aren't surprised to find that we spent as much time checking out the houses in movies as we do paying attention to the plot. Today we dig into five more of our favorite houses (and apartments!) from the movies. (And if you missed it, here's part 1.)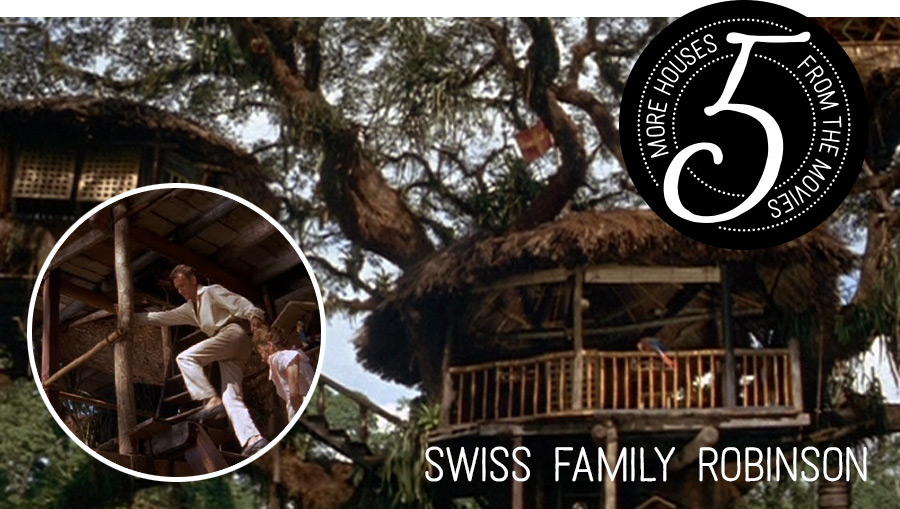 5. The Treehouse from Swiss Family Robinson (1960 version)
This movie really teaches you how to take lemons and make lemonade. Or...take shipwrecks and make...beachfront property. This treehouse has a little bit of everything. Water wheels, a fridge, ladders, an organ, AN OSTRICH. It is, as treehouses go, well above par.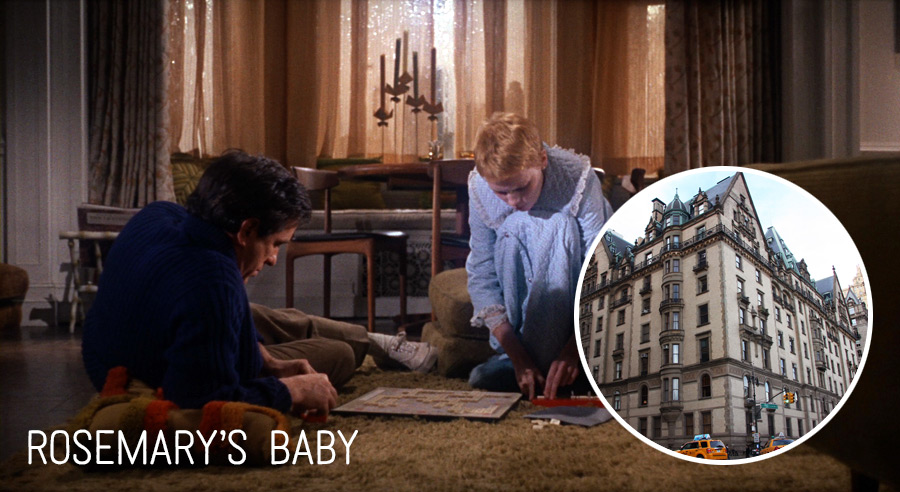 4. The Apartment from Rosemary's Baby
The Dakota - one of New York City's most prestigious apartment buildings - was commissioned by Edward Clark (founder of the Singer Sewing Machine Company; yes, a weird connection for Sharon Springs/Cooperstown people). It was allegedly named because at the time of construction, the Upper West Side of Manhattan resembled the sparsely-populated Dakota Territory. The building has been home to many notable residents, including John Lennon and Yoko Ono, Lauren Bacall, Leonard Bernstein, Connie Chung, Rosemary Clooney, Judy Garland, John Madden, Gilda Radner, Joe Namath, and Jack Palance. And, in Rosemary's Baby, the young Woodhouse couple and some very creepy neighbors.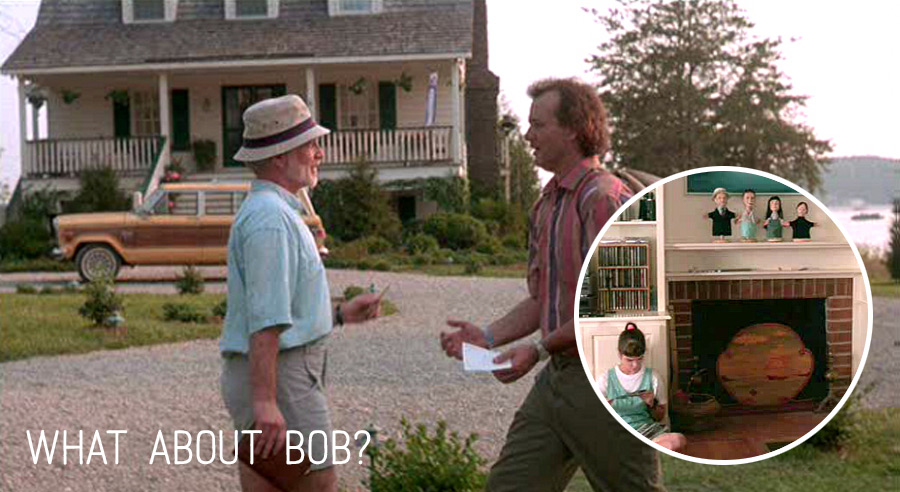 3. The House from What About Bob?
The New Hampshire summer home of Dr. Leo Marvin plays a major role in the movie, with breezy screened porches, the private dock, and a mantle decorated with a bust of Freud. I like the house, but what I really want is the Jeep Grand Wagoneer. Give it to me. (I highly recommend watching this movie with psychologists.)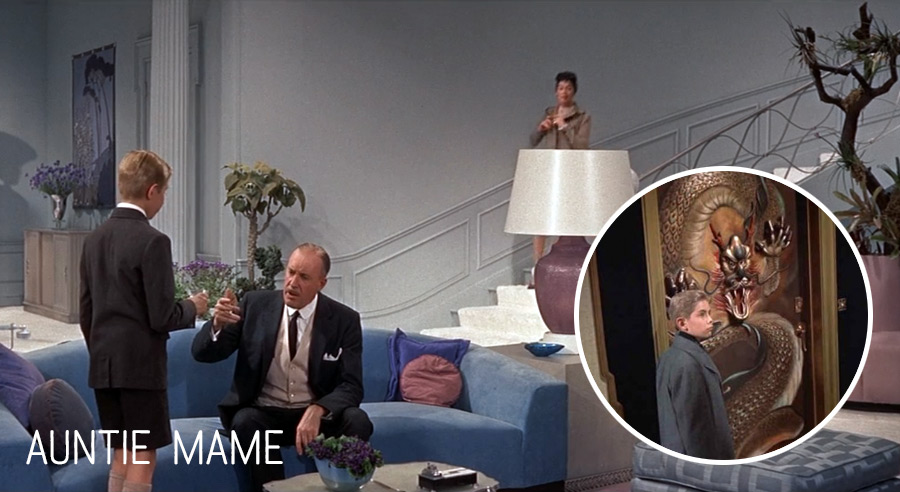 2. The Apartment from Auntie Mame
This movie is wonderful and incredibly quotable, but it's watchable for the interior designs alone. From Mame's Asian-inspired door to her furniture from Yul Ulu - to a distressing trip to the suburbs and Upson Downs - this is one of the most design-savvy films around.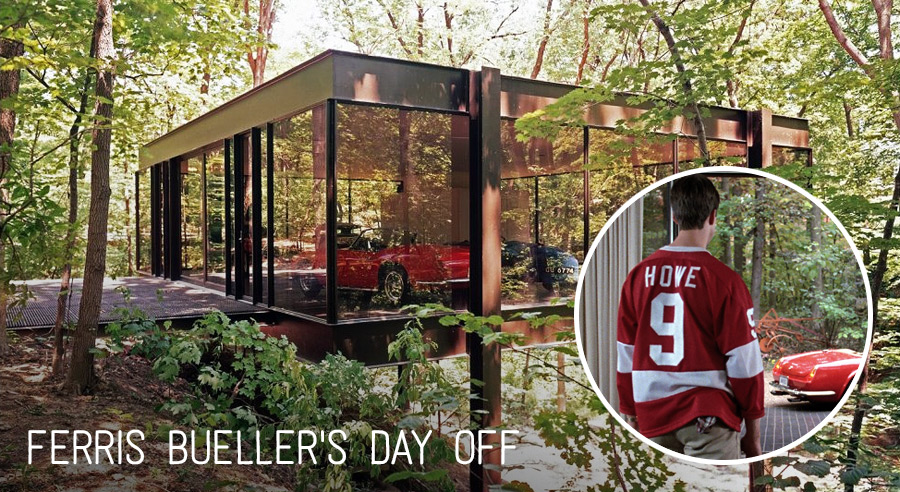 1. The House from Ferris Bueller's Day Off
Ferris describing Cameron's house: "The place is like a museum. It's very beautiful and very cold, and you're not allowed to touch anything." Cameron's house was designed by A. James Speyer, a student of the warm-and-fuzzy Ludwig Mies van der Rohe. The glass pavilion/garage was added in 1974. The house has been on and off the market over the past few years, and recently sold for just over a million.
We've got more favorites and will be sharing them soon. Do you have a favorite movie house? Share it in the comments below.

RELATED TOPICS: