Kitchens 101: Trends and best practices in kitchen style, layout, and functionality.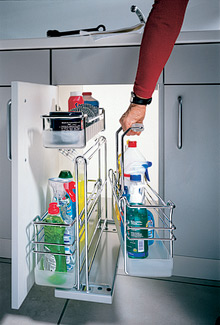 Ready to go at a moment's notice.
Many of us use our kitchen as the home for our cleaning supplies. Keeping everything in one location can make it easier to quickly locate that bottle of glass cleaner when you need it, but it can also mean a lot of running back to the kitchen for one bottle at a time.
This pull out rack features three detachable baskets that can be easily carried from room to room. An ergonomic handle keeps the basket balanced in your hand, and an impermeable plastic liner keeps chemicals from dripping and making messes.

Roger Hazard
· Founder · Roger + Chris · Sharon Springs, NY
Roger Hazard is TV's original home stager, as well as designer / producer on the international, Emmy-nominated "SELL THIS HOUSE," "SELL THIS HOUSE: EXTREME," and "MOVE THIS HOUSE." MORE ABOUT Roger Hazard
Hot right now on Roger + Chris


How to Clean Velvet Furniture
Velvet fabric can be a bit trickier to clean than other fabrics because, in addition to removing the stain, you must take care to avoid "crushing" the nap of the fiber. Here are some tips to help you successfully remove stains without damaging your beautiful furniture.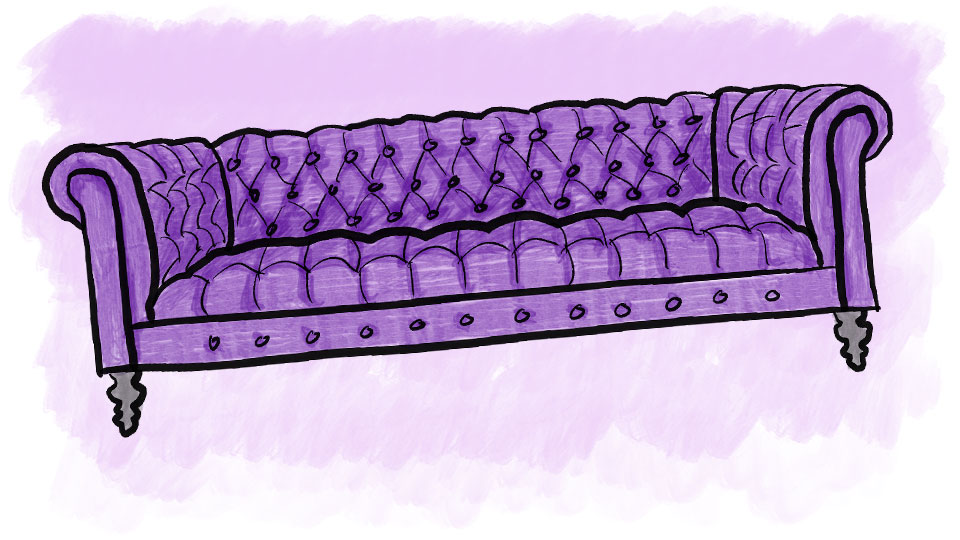 RELATED POSTS


Deconstructing a Kitchen: Sleek Sophistication
There's modern, and then there's MODERN. This kitchen pulls out all the stops to deliver a sleek, ultra-contemporary look. There's substance behind all that style, with clever planning that maximizes storage and work space.