Kitchens 101: Trends and best practices in kitchen style, layout, and functionality.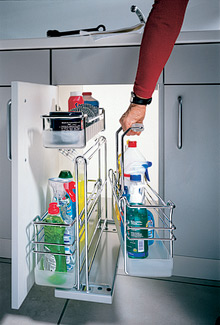 Ready to go at a moment's notice.
Many of us use our kitchen as the home for our cleaning supplies. Keeping everything in one location can make it easier to quickly locate that bottle of glass cleaner when you need it, but it can also mean a lot of running back to the kitchen for one bottle at a time.
This pull out rack features three detachable baskets that can be easily carried from room to room. An ergonomic handle keeps the basket balanced in your hand, and an impermeable plastic liner keeps chemicals from dripping and making messes.

Roger Hazard
· Founder · Roger + Chris · Sharon Springs, NY
Roger Hazard is TV's original home stager, as well as designer / producer on the international, Emmy-nominated "SELL THIS HOUSE," "SELL THIS HOUSE: EXTREME," and "MOVE THIS HOUSE." MORE ABOUT Roger Hazard
Hot right now on Roger + Chris
How to Clean Velvet Furniture
Velvet fabric can be a bit trickier to clean than other fabrics because, in addition to removing the stain, you must take care to avoid "crushing" the nap of the fiber. Here are some tips to help you successfully remove stains without damaging your beautiful furniture.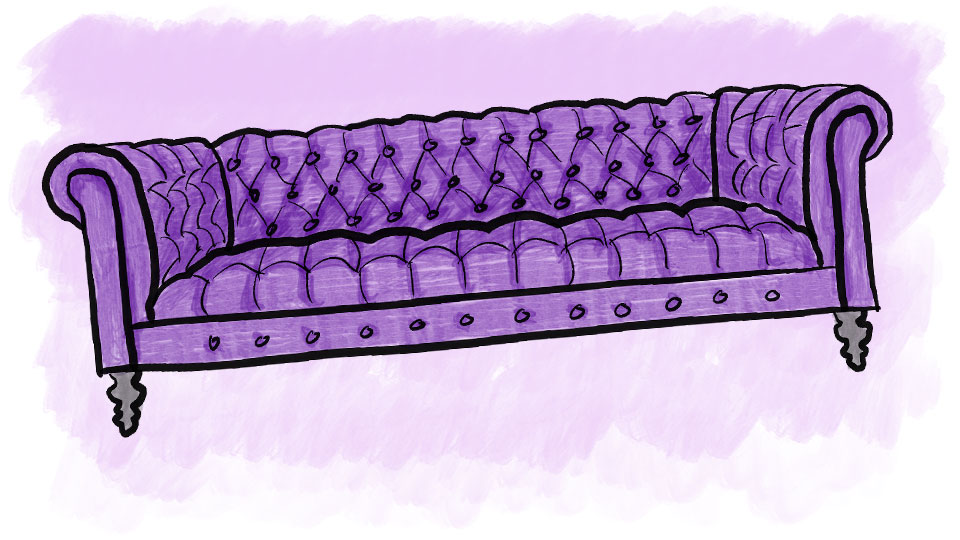 Best Blue Velvet Sofas
We've gathered some of our favorite sofas and armchairs in gorgeous blue velvets, along with design inspiration from around the web.

RELATED POSTS
Guidebook, Step One: Understanding the Big Picture
Successful kitchen designs stay in harmony with the rest of the house. What's the first step when planning a stylish, functional, enjoyable kitchen? Most people would start by creating a wish list, compiling clippings of design ideas, or perhaps establishing a budget. While these are all great ways to get your kitchen remodel rolling, I believe it's important to back up and look at the big picture. Let me explain.

Deconstructing a Kitchen: Clarksville Bungalow
I tackled this tiny Austin kitchen in the premier episode of my TV show, "Sell This House: Extreme." In just a few days, my team and I completely renovated the kitchen ? as well as the living room, dining area, both bedrooms, and the front yard. While all of the changes we made were important to increasing the value of the home, the kitchen transformation packed the biggest punch, helping boost the asking price by $100,000.

Deconstructing a Kitchen: Hajdu Kitchen
Amy and Chris Hajdu purchased this West Austin home just over a year ago. The house, built in the early 1960s, had been well cared for but had received minimal updates over the decades. The Hajdus purchased the house from the original owner with the goal of respecting the existing architecture, while modernizing the systems and styling.