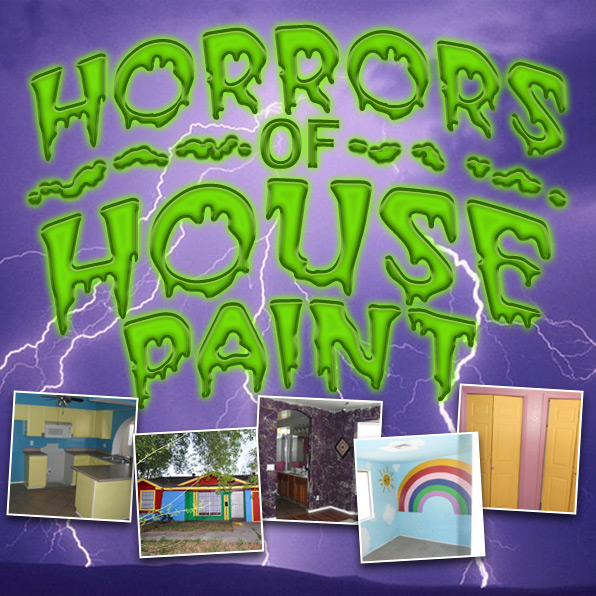 Do you have a painting horror story? I want to hear it!
Did you buy the wrong type of paint for a project, only to find it flaking off a month later? Did you dabble in the dark art of faux finishing only to be horrified by the results? Gotten stuck on a ladder trying to paint a two-story house? Or hired a painting crew that never showed up?
I want to hear your worst experience. Tell me exactly what happened - I need details! Email it to me at paint@designhazards.com.
I will review the submissions, picking three finalists that everyone on Facebook can vote on. The first place winner will get a one hour phone consultation about his or her home and any upcoming design projects.
Remember: Send your painting horror story to paint@designhazards.com before Wednesday, March 14th, 2012.

Roger Hazard
· Founder · Roger + Chris · Sharon Springs, NY
Roger Hazard is TV's original home stager, as well as designer / producer on the international, Emmy-nominated "SELL THIS HOUSE," "SELL THIS HOUSE: EXTREME," and "MOVE THIS HOUSE." MORE ABOUT Roger Hazard
Hot right now on Roger + Chris

Restyling a Garden House: Paint It Black
A cute, 160-year old Italianate Victorian had the potential to be a stunning garden house - but only after taming the garden, adding style to the porches, and applying some unexpected new colors.

Best Blue Velvet Sofas
We've gathered some of our favorite sofas and armchairs in gorgeous blue velvets, along with design inspiration from around the web.

RELATED POSTS
Our Latest Renovation Project
We just completed a whole-house renovation project, and wanted to share some photos of the project. This project was for a family in Austin, TX who had recently purchased a fifty year old house.