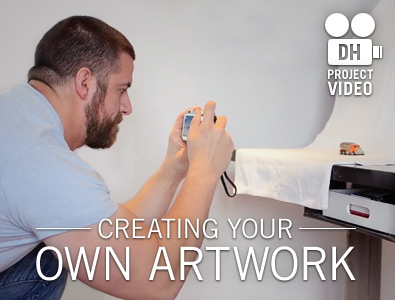 Do you have a large wall in your home that's shouting out for artwork? A budget-friendly alternative to purchasing one big, expensive piece of art is to create your own grid of photos. All it takes is a collection of interesting objects, a digital camera, and a little bit of time.
Watch this video to learn how to choose the right kind of objects, remove distracting backgrounds by isolating them, and clean up the photos to make them look their best. You'll also learn what kind of picture frames work best for a photo grid.
Here's what you'll need for this project.
A collection of small items with interesting details
One camera - preferably with a macro mode
One table or desk
One medium-sized cardboard box
Two white pillowcases
A computer with an image editing program like Photoshop, iPhoto, or Photoshop Elements
A color inkjet printer with glossy photo paper
Frames for your artwork - preferably with pre-cut mats for images less than a standard sheet of paper in size
A hammer and nails
A tape measure
A pencil
A level