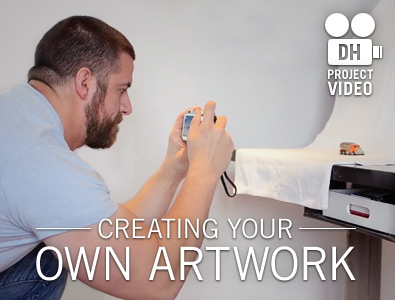 Do you have a large wall in your home that's shouting out for artwork? A budget-friendly alternative to purchasing one big, expensive piece of art is to create your own grid of photos. All it takes is a collection of interesting objects, a digital camera, and a little bit of time.
Watch this video to learn how to choose the right kind of objects, remove distracting backgrounds by isolating them, and clean up the photos to make them look their best. You'll also learn what kind of picture frames work best for a photo grid.
Here's what you'll need for this project.
A collection of small items with interesting details
One camera - preferably with a macro mode
One table or desk
One medium-sized cardboard box
Two white pillowcases
A computer with an image editing program like Photoshop, iPhoto, or Photoshop Elements
A color inkjet printer with glossy photo paper
Frames for your artwork - preferably with pre-cut mats for images less than a standard sheet of paper in size
A hammer and nails
A tape measure
A pencil
A level

Hot right now on Roger + Chris
How to Clean Velvet Furniture
Velvet fabric can be a bit trickier to clean than other fabrics because, in addition to removing the stain, you must take care to avoid "crushing" the nap of the fiber. Here are some tips to help you successfully remove stains without damaging your beautiful furniture.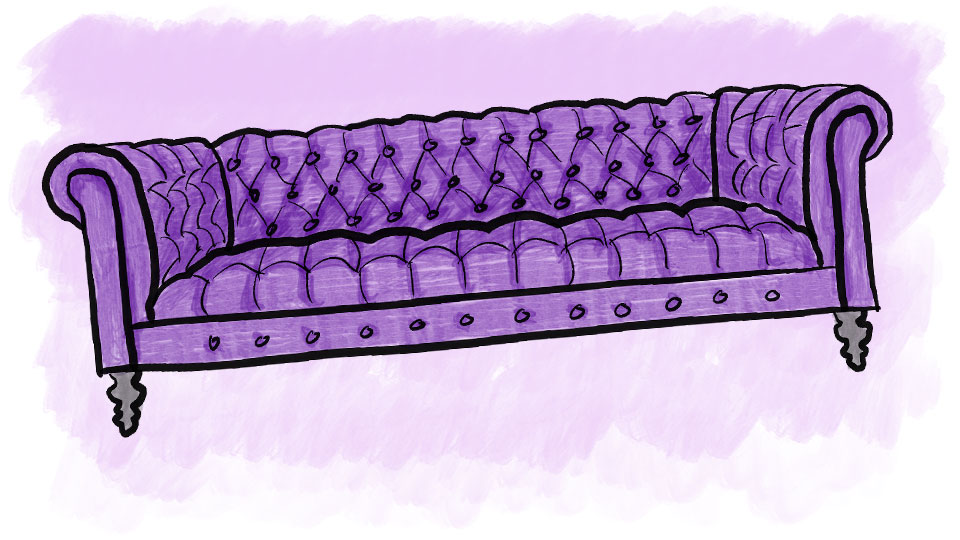 RELATED POSTS

Guidebook, Step One: Understanding the Big Picture
Successful kitchen designs stay in harmony with the rest of the house. What's the first step when planning a stylish, functional, enjoyable kitchen? Most people would start by creating a wish list, compiling clippings of design ideas, or perhaps establishing a budget. While these are all great ways to get your kitchen remodel rolling, I believe it's important to back up and look at the big picture. Let me explain.

Deconstructing a Kitchen: Clarksville Bungalow
I tackled this tiny Austin kitchen in the premier episode of my TV show, "Sell This House: Extreme." In just a few days, my team and I completely renovated the kitchen ? as well as the living room, dining area, both bedrooms, and the front yard. While all of the changes we made were important to increasing the value of the home, the kitchen transformation packed the biggest punch, helping boost the asking price by $100,000.