Yes, It's a Sleeper!
Sleeper sofas, sectionals, and even
ottomans

.

Style & Convenience, Co-existing.
At Roger+Chris, we don't believe in compromise.
Well, at least not on this topic. There's no reason that the convenience of a durable, comfortable fold-out sleeper can't be combined with the style and customizability of a beautiful, luxurious sofa.
While most furniture companies build sleeper sofas that look like...well...the couch equivalent of vanilla ice cream, ours come in a huge range of styles, our massive selection of fabric and leather colors, and even in hard-to-find setups like sectional sofas with integrated sleepers and the world's first sleeper ottoman, Otto. Not to brag, but we're pretty good at this, y'all.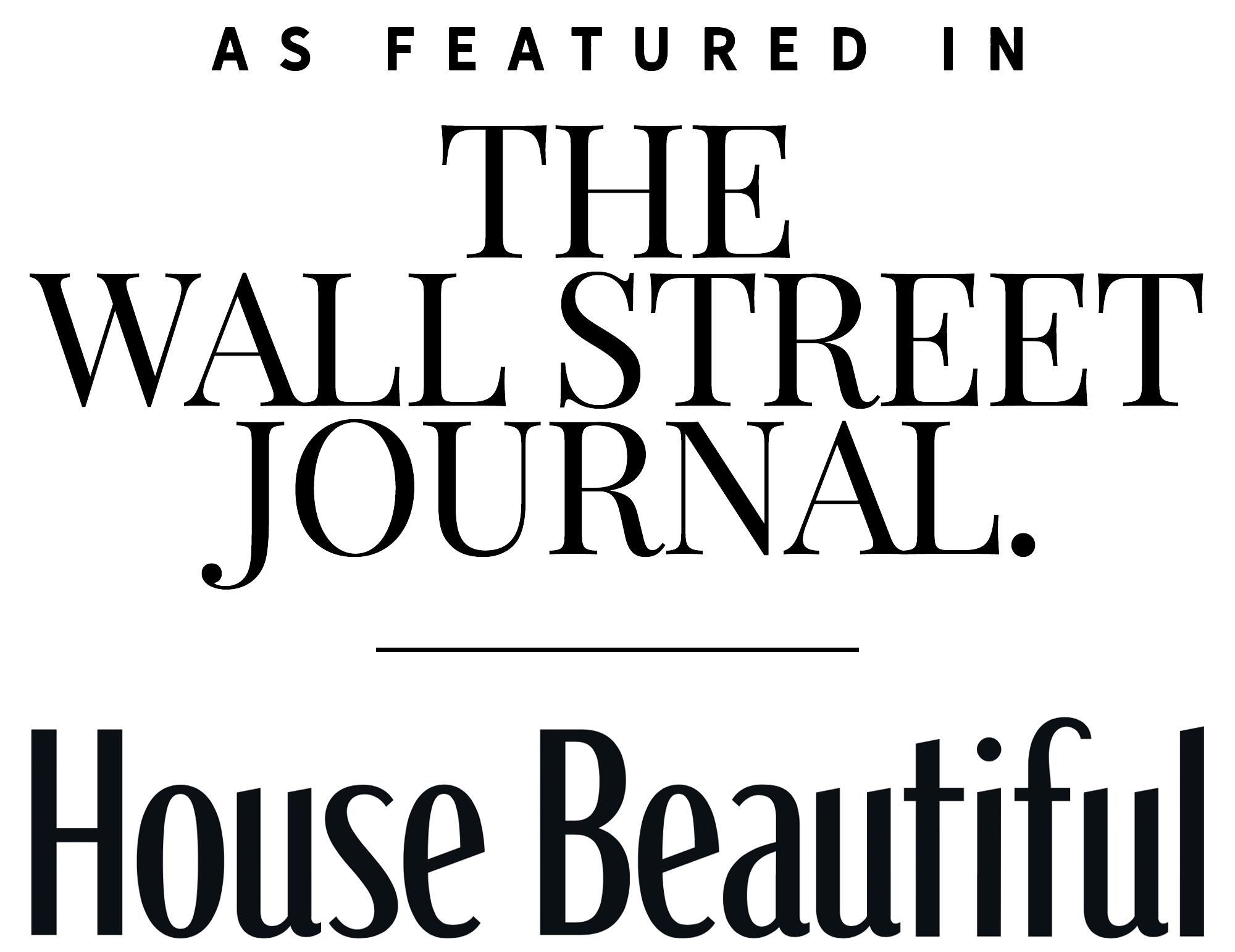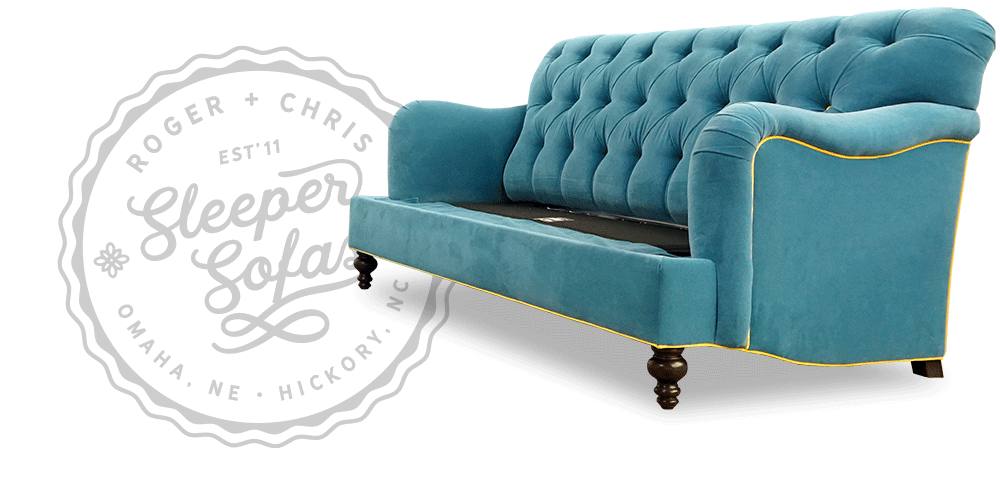 Surprise!
You can spot most sleeper sofas from a mile away. Bulky, boring, beige-as-all-getout. Sure, they provide function. But where's the form?
Our sleepers are different. Our skilled team of craftspeople in our Hickory, North Carolina factory can equip nearly all of our profiles with a high-end sleeper mechanism. How do we do it? We build every sofa one-at-a-time by hand and utilize excellent sleeper components manufactured right in North Carolina from US-sourced steel.
The result? Sleeper sofas that you wouldn't be embarrassed to showcase in your living room, home office, or guest room.
| | |
| --- | --- |
| Mattresses | Coil-spring, memory foam, and cooling gel memory foam, all free of flame retardants |
| Mechanisms | Made in Hickory, NC from US-sourced steel |
| Styles | 32 designs and counting |
| Colors | 1,304 — more than anyone else |
| Options | Legs, welt, nail head trim, etc. |
| COM/COL | Oh, you know it |
| Sectionals | Of course! |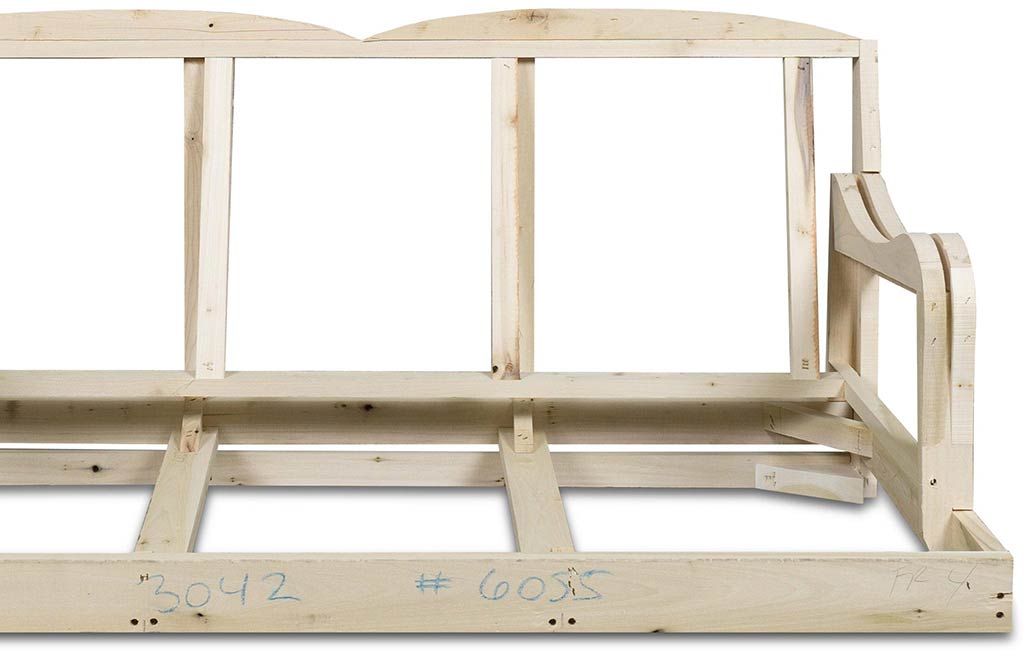 Old Fashioned.
We build furniture the old-fashioned way, starting with a hand-built frame designed to last a lifetime. Many companies talk up their "hardwood frames" but they are in fact CNC-cut plywood. Eww.
Our frames are truly handmade. Each piece of poplar is cut on a bandsaw, doweled, pinned, and screwed, the way traditional furniture frames were made 100 years ago.
Made in the U.S.A.
Our furniture is built in our own dedicated, 25,000 square foot factory in Hickory, North Carolina — the capital of fine upholstery. Even our sleeper mechanisms are US-made, built just for us by a small company a couple miles down the road.
Unlike most furniture companies, we own our factory. This enables us to better control product quality, more immediately deliver new designs and innovations, ensure that our talented team has a safe and rewarding work environment, and maximize your quality-to-price ratio. Also, sometimes there's leftover birthday cake in the fridge, which is definitely a bonus.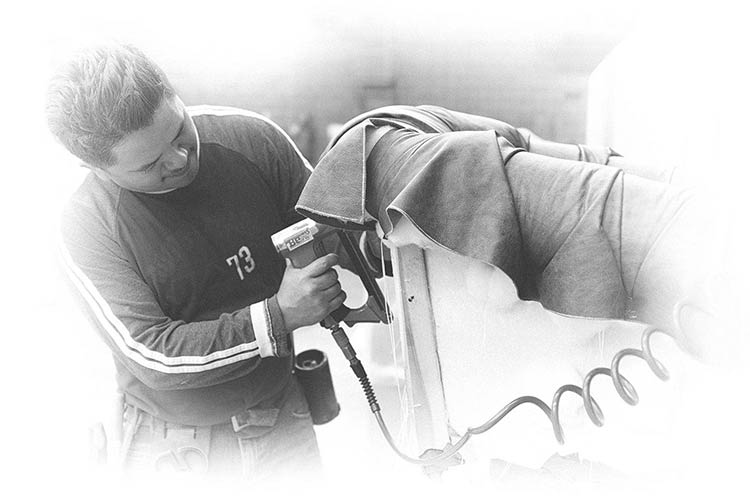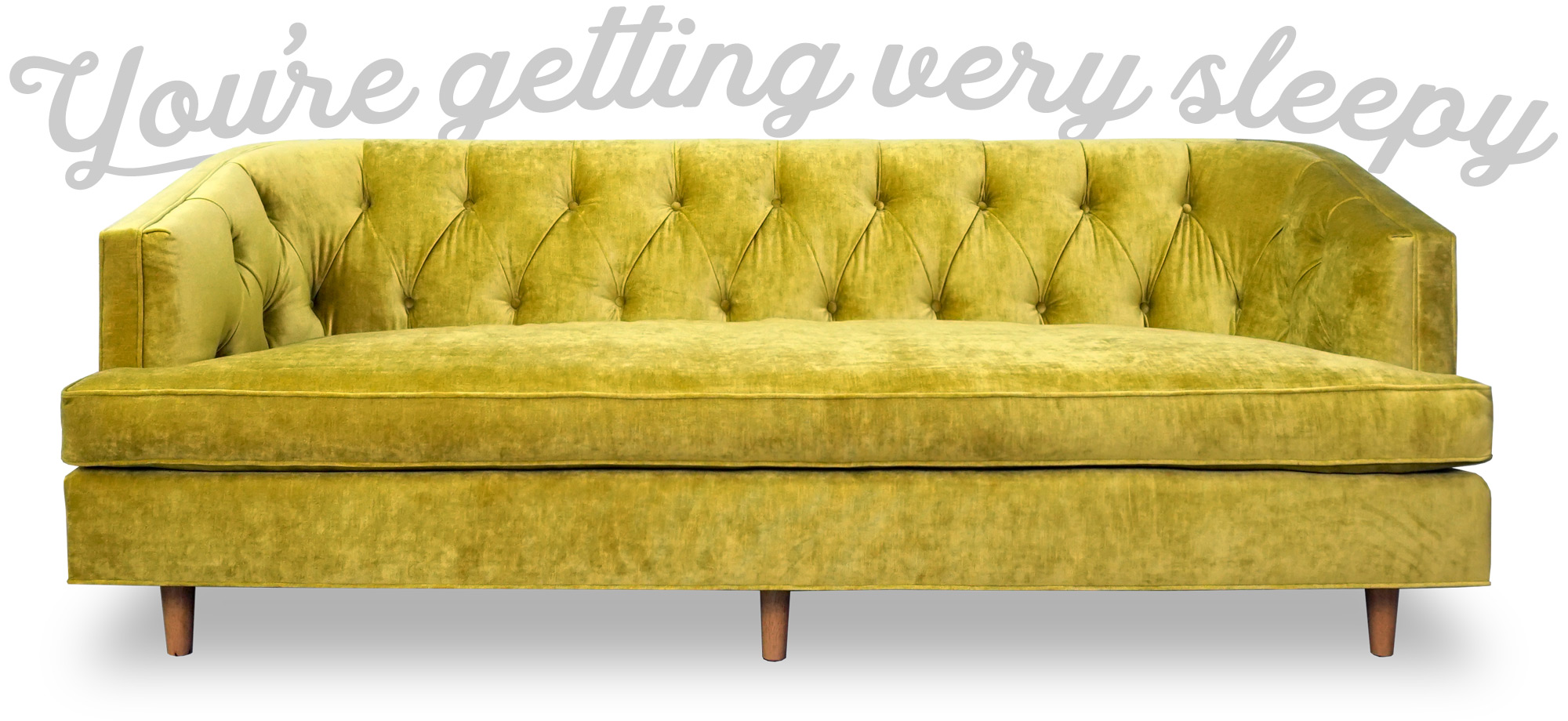 ZZZ Machine.
Our US-made mechanisms aren't just built for durability. They offer key features that make for a more comfortable, more practical sleeper sofa.
Recessed crossbars eliminate pressure points
Contoured saddle seat for enhanced seating comfort
Tilt-forward feature for easy under-sofa cleaning
Heavy-duty frame, hinges, and legs for reliable performance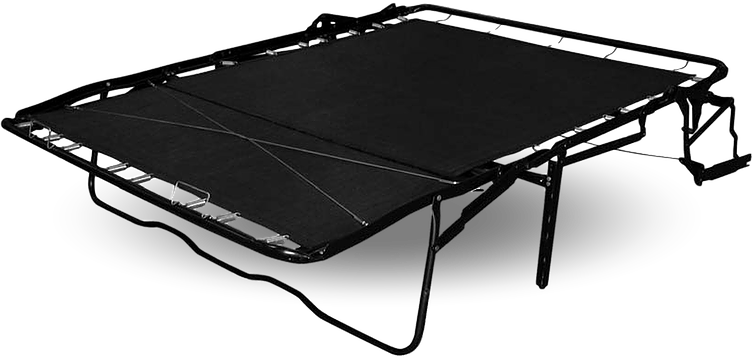 Which Mattress?
We offer traditional coil-spring and memory foam mattresses in our sofas. Both make for a comfortable night's sleep — thanks in part to our mechanisms' recessed crossbars — but each have unique benefits.
Coil-spring mattresses are well-established as the standard for durability, and have the benefit of being a bit "cooler" through the night. Memory foam offers excellent support that moulds to your body, and makes for a slightly more comfortable sofa when folded up. Our mattresses are unique in that they are not treated with carcinogenic and largely ineffective flame retardants. (Should you need a mattress treated with code-compliant flame retardants for a hospitality application, just ask.)
Twin, full, and queen sleepers are available with coil-spring and memory foam mattresses.
What About Sectionals?
Sectional sofas with integrated sleepers are haaaaaaaard to find. But we build them! Our enormous range of options on sectional configurations gives you the ability to create the perfect look and layout for your home, and our ability to seamlessly integrate a twin, full, or queen mattress can make your family room or basement the perfect in-a-pinch guest bedroom.
Mattress Dimensions
Sleeper sofa mattresses are smaller than their equivalent traditional mattresses to allow them to fold into a sofa frame. Sleeper sofa-specific bed linens are available online that are designed to fit these dimensions.
| | | |
| --- | --- | --- |
| Class | Traditional | Sleeper Sofa |
| Twin | 38"x75" | 33"x72"x5" |
| Full | 54"x75" | 52"x72"x5" |
| Queen | 60"x80" | 60"x72"x5" |
Can I Get Some Help?
Absolutely. Contact us with your questions and we'll be happy to point you in the right direction.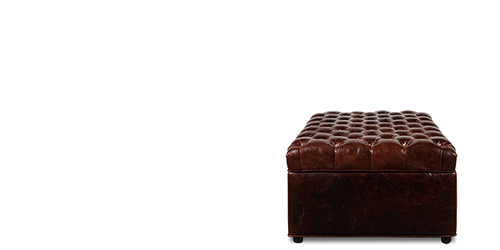 Sleeper Ottoman
Twin Mattress
1,304 Colors
The world's first sleeper ottoman. That impossible-to-solve problem just became very possible-to-solve.
New to
R+C

?
Allow us to brag a little bit.
While you may just be learning about us, we are one of the biggest sources of US-made Chesterfields. We've shipped them to every state in the nation and around the world.
In addition to building sofas for thousands of families, our furniture can be found in the offices of brands you know, including Starbucks, Google, Uber, Microsoft, Nike, WeWork, Hyatt, CNN, and, like, a whole bunch more.
Oh, and that Chesterfield sofa in Deadpool 2? That was one of ours.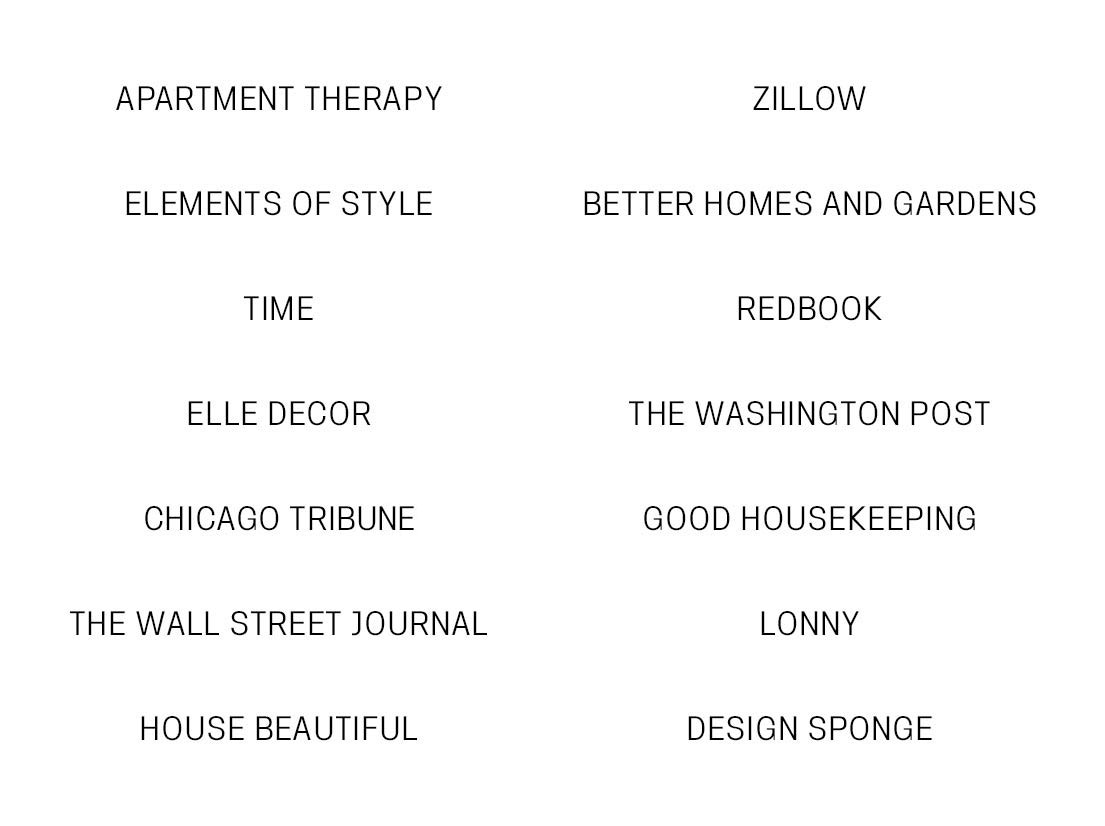 Want to become a furniture genius? We can help.
Here are some favorite bits of knowledge that will help you on your furniture shopping journey. Want more? Check out our Questions & Answers section.