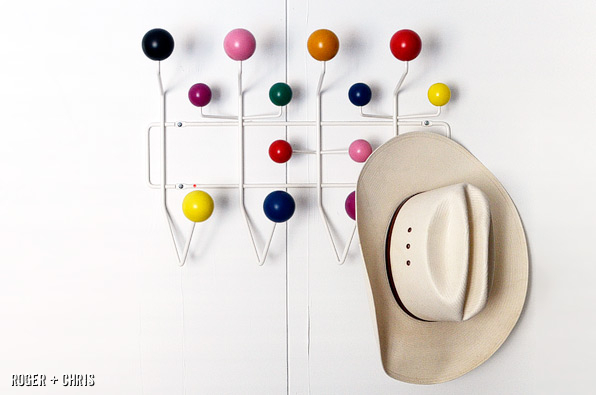 Austin, TX is a mix of rustic country and west coast cool. So is there anything that could more succinctly express Austin's western-meets-west-coast vibe than a cowboy hat hanging on a mid-century modern hanger? I don't think so.
Roger's hat on a Hang-It-All designed in 1953 in California by Ray Eames. Originally created for Tigrett Enterprises Playhouse Division; currently produced by Herman Miller.

Hot right now on Roger + Chris
How to Clean Velvet Furniture
Velvet fabric can be a bit trickier to clean than other fabrics because, in addition to removing the stain, you must take care to avoid "crushing" the nap of the fiber. Here are some tips to help you successfully remove stains without damaging your beautiful furniture.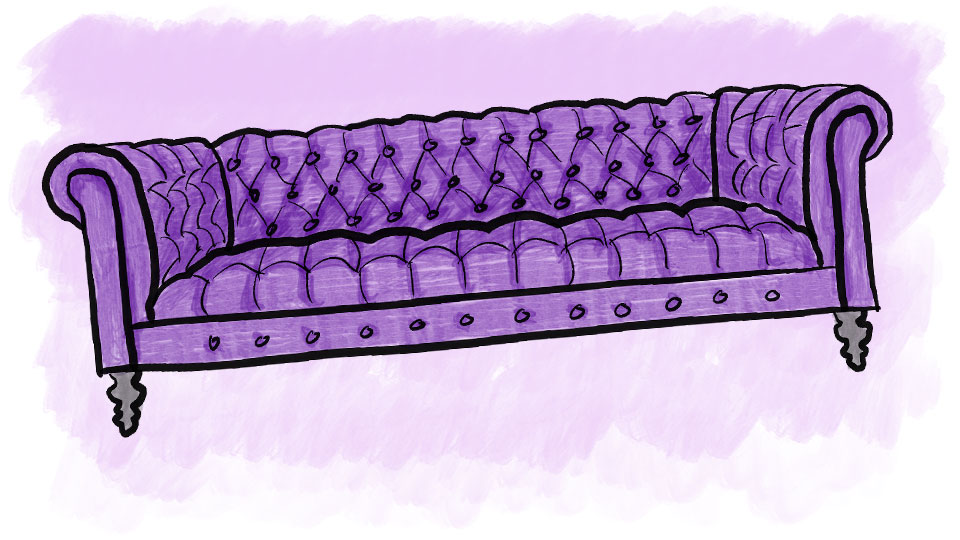 Restyling a Garden House: Paint It Black
A cute, 160-year old Italianate Victorian had the potential to be a stunning garden house - but only after taming the garden, adding style to the porches, and applying some unexpected new colors.


RELATED POSTS
Guidebook, Step Two: Defining the Project
After carefully considering how the layout, style, and purpose of your kitchen fits with the rest of the house, it's time to define your kitchen renovation project by assisting your unique priorities, identifying the spaces that will be impacted by the renovation, seeking opportunities to optimize your budget, and applying the information you gleaned from Step One.

Once nest is empty, reinvent bedrooms as offices, media rooms, guest rooms
Hooray! The kids are finally out on their own and out of your hair. Now what? The prospect of redecorating a home can prove daunting for empty nesters. Families tend to expand to fill their house, so the sudden reduction in people and possessions within the family home is often jarring. How should these newly emptied rooms be repurposed?