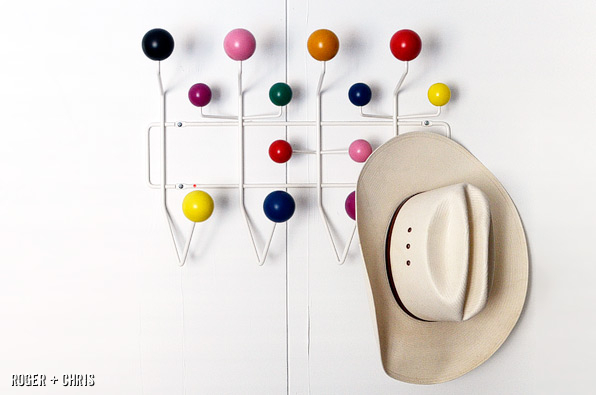 Austin, TX is a mix of rustic country and west coast cool. So is there anything that could more succinctly express Austin's western-meets-west-coast vibe than a cowboy hat hanging on a mid-century modern hanger? I don't think so.
Roger's hat on a Hang-It-All designed in 1953 in California by Ray Eames. Originally created for Tigrett Enterprises Playhouse Division; currently produced by Herman Miller.

Hot right now on Roger + Chris


Best Blue Velvet Sofas
We've gathered some of our favorite sofas and armchairs in gorgeous blue velvets, along with design inspiration from around the web.

RELATED POSTS

Guidebook, Step Three: Identifying a Style
Step three of the design process focuses on identifying a kitchen style. Whether you're working with an interior designer or taking on the project yourself, you will need to spend some time researching your options in order to choose the look that works best for your home.