We just completed the staging of a unique modern home here in Austin, TX. Our goal with the project was to call attention to the home's many features and speak to the target demographic. We captured Austin's hip, casual vibe with a mix of rustic and modern furniture, a tailored collection of artwork, and carefully curated accessories.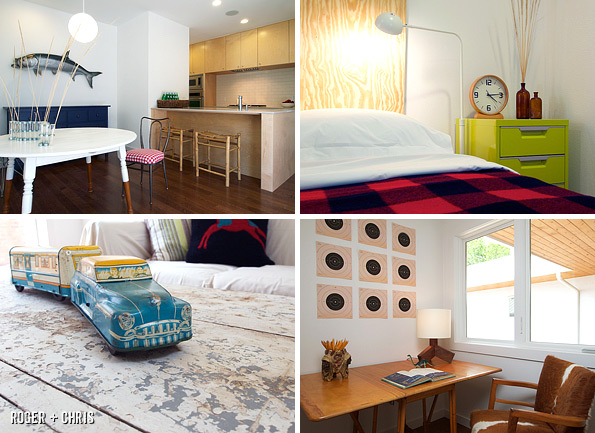 Roger Hazard
· Founder · Roger + Chris · Sharon Springs, NY
Roger Hazard is TV's original home stager, as well as designer / producer on the international, Emmy-nominated "SELL THIS HOUSE," "SELL THIS HOUSE: EXTREME," and "MOVE THIS HOUSE." MORE ABOUT Roger Hazard
Hot right now on Roger + Chris
Restyling a Garden House: Paint It Black
A cute, 160-year old Italianate Victorian had the potential to be a stunning garden house - but only after taming the garden, adding style to the porches, and applying some unexpected new colors.



RELATED POSTS


Paint or Stain Doors?
Roy is fixing up a house and wants to know what finish works best on doors and door frames.