Another TV interview! I joined KEYE's We Are Austin Live to talk about staging, the real estate market, and this weekend's Austin Home & Garden Show.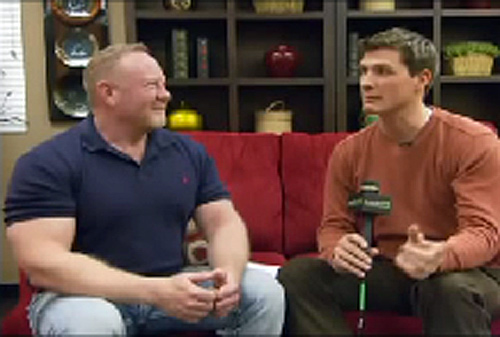 Roger on We Are Austin Live

Roger Hazard
· Founder · Roger + Chris · Sharon Springs, NY
Roger Hazard is TV's original home stager, as well as designer / producer on the international, Emmy-nominated "SELL THIS HOUSE," "SELL THIS HOUSE: EXTREME," and "MOVE THIS HOUSE." MORE ABOUT Roger Hazard
Hot right now on Roger + Chris


Best Blue Velvet Sofas
We've gathered some of our favorite sofas and armchairs in gorgeous blue velvets, along with design inspiration from around the web.

RELATED POSTS

Chesterfield Sofas: The History (Maybe...)
A probably-not-totally-fabricated history of the Chesterfield sofa: Lord Philip Stanhope, the Fourth Earl of Chesterfield (b.1694, d.1773), is believed to have commissioned the first settee that would come to be known as the Chesterfield sofa. Details are scarce, but the following is more or less the tale of how this iconic sofa came to be.