Another TV interview! I joined KEYE's We Are Austin Live to talk about staging, the real estate market, and this weekend's Austin Home & Garden Show.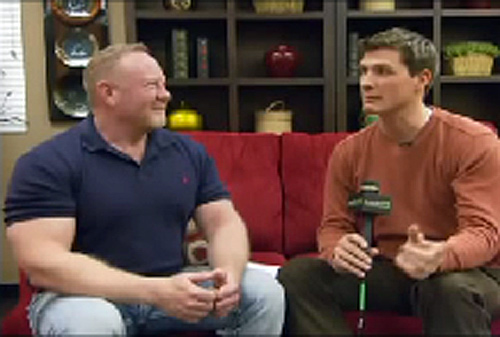 Roger on We Are Austin Live

Roger Hazard
· Founder · Roger + Chris · Sharon Springs, NY
Roger Hazard is TV's original home stager, as well as designer / producer on the international, Emmy-nominated "SELL THIS HOUSE," "SELL THIS HOUSE: EXTREME," and "MOVE THIS HOUSE." MORE ABOUT Roger Hazard
Hot right now on Roger + Chris
Best Blue Velvet Sofas
We've gathered some of our favorite sofas and armchairs in gorgeous blue velvets, along with design inspiration from around the web.

Restyling a Garden House: Paint It Black
A cute, 160-year old Italianate Victorian had the potential to be a stunning garden house - but only after taming the garden, adding style to the porches, and applying some unexpected new colors.


RELATED POSTS
Keeping Kids' Toys Organized
Becca in Atlanta wants some practical tips on keeping kids' toys out of sight - but still accessible - as her family prepares for open houses.


Remodel it all, including the kitchen sink
Each time I meet with a client or speak at a home and garden show, I'm faced with a barrage of questions about renovating kitchens. Homeowners even those who have undertaken major projects in other parts of the house have a tendency to seize up when it comes time to remodel this room. It's easy to understand why: The kitchen is frequently the largest and indisputably the most important room in a home, the epicenter of a family's day-to-day life.