I recently ran across a unique design that I want to share with you. Volkswagen's "Bulli" concept car is an exciting mix of the old and new, featuring strong graphic detailing and clean lines.
For the same reason that I often use strong colors on accent walls, VW has used a two-tone color scheme to draw attention to the shape and lines of the car. Carrying these colors through to the interior - all the way to the dash gauges and iPad-based controls - brings cohesion and a sense of space to what is ultimately a rather compact vehicle. They have mixed features you rarely see these days - a front bench seat, a simple steering wheel, retro hubcaps - with the latest in technology to create a car that is both fully modern and timeless.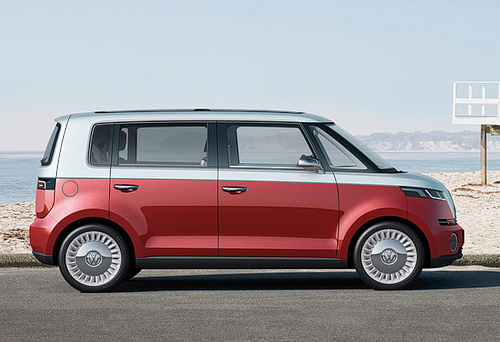 Simple lines evoke VW's famous Microbuses. (VW Vortex)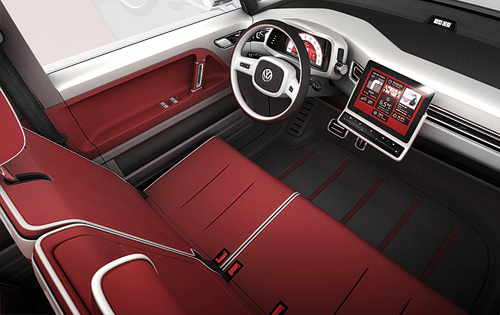 Bench seats mixed with iPads remind you of the past but while still being futuristic. (VW Vortex)

Roger Hazard
· Founder · Roger + Chris · Sharon Springs, NY
Roger Hazard is TV's original home stager, as well as designer / producer on the international, Emmy-nominated "SELL THIS HOUSE," "SELL THIS HOUSE: EXTREME," and "MOVE THIS HOUSE." MORE ABOUT Roger Hazard
Hot right now on Roger + Chris


Best Blue Velvet Sofas
We've gathered some of our favorite sofas and armchairs in gorgeous blue velvets, along with design inspiration from around the web.

RELATED POSTS
Deconstructing a Kitchen: Clarksville Bungalow
I tackled this tiny Austin kitchen in the premier episode of my TV show, "Sell This House: Extreme." In just a few days, my team and I completely renovated the kitchen ? as well as the living room, dining area, both bedrooms, and the front yard. While all of the changes we made were important to increasing the value of the home, the kitchen transformation packed the biggest punch, helping boost the asking price by $100,000.

Sto Very Frustrating
Our house has no fireplace. It may seem strange that a home built in the 1800s and nestled between two snowtastic mountain ranges wouldn't have one, but, as a formal village house, it likely served as a secondary summer home for wealthy folks who would venture up during the balmy season and wisely dash back to the city when things got chilly.

Making Vintage Bird Ornaments
Want to add a handcrafted touch to your Christmas tree? Create these paper bird ornaments using free vintage illustrations, your printer, and a little handiwork.