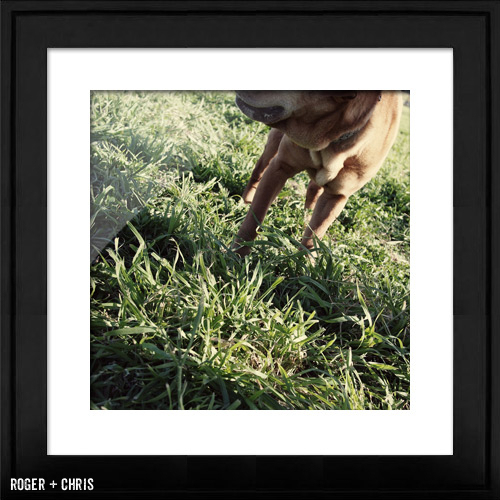 Enlarging an abstract snapshot of your pup makes quick, inexpensive art.
Roger,

I'm looking to put the house on the market in March but am worried that the walls are all blank. What is a good way to add to the walls without a lot of clutter or damage? I have a lot of empty wall space that I think that I can use to enhance the house's architecture.

Gerry H.
Wake Forest, NC
Gerry,

You're right about using artwork to enhance your home's architecture. I do this often when I'm staging a house to sell. Buyers spend days looking at one house after another, and a home full of large, blank walls can be easy to forget.

There are many ways to address this without competing with the house's architecture. An easy answer is to create graphic pieces of art yourself. If you have access to a good camera, you can take close-up images of simple studies. Good options include flowers, buildings, cars, and pets. After selecting a few semi-abstract photos that feature good colors and lines, simply email the photos to a local printer to have them enlarged to a size that fits the wall space you want to highlight. Save money by having them printed to the size of a picture frame you already own, or have the photos mounted on foamcore so they can be hung without a frame.

Roger
Dealing with your own design hazards? Submit your question to Roger and he will answer it in an upcoming post.

Roger Hazard
· Founder · Roger + Chris · Sharon Springs, NY
Roger Hazard is TV's original home stager, as well as designer / producer on the international, Emmy-nominated "SELL THIS HOUSE," "SELL THIS HOUSE: EXTREME," and "MOVE THIS HOUSE." MORE ABOUT Roger Hazard
Hot right now on Roger + Chris


How to Clean Velvet Furniture
Velvet fabric can be a bit trickier to clean than other fabrics because, in addition to removing the stain, you must take care to avoid "crushing" the nap of the fiber. Here are some tips to help you successfully remove stains without damaging your beautiful furniture.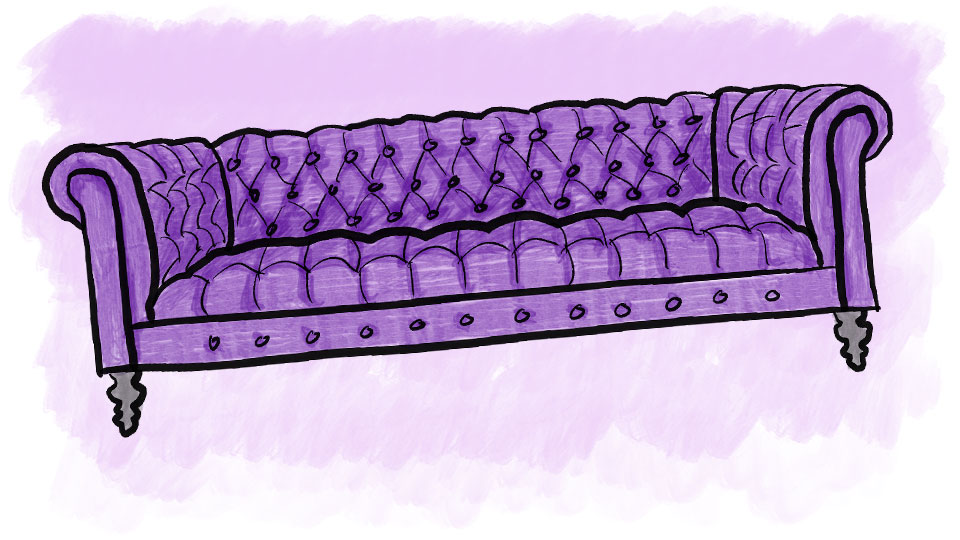 RELATED POSTS
Living Room Color Dispute
Kari and her boyfriend can't agree on which color to paint their living room. She wants color; the boyfriend wants to keep it neutral to make their house easier to sell. What will Roger say?