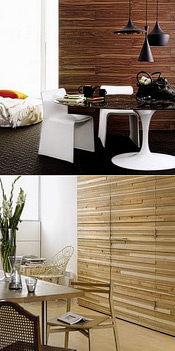 Roger,

I am a big fan and live in Austin. I have lived in a large traditional home in the suburbs for the last 17 years and plan to down-size in the next 18 months. We have a large upstairs game room/media room that still has one wall with nice paneling and moulding. Should we paint it or keep it as is? Most people who see it for the first time like it. I think if this was our forever house we would update it to a wall unit with built in TV/storage. I don't think I can afford that type of update.

Nan H.
Austin, TX
Dear Nan,

Paneling is all the rage now in home and commercial design. If the paneling is in good shape and is getting a positive reaction, I think it would be a mistake to paint it. So many homes have walls that are nothing but featureless sheetrock. I think we are going to see an increased interest in homes with unique surfaces that introduce texture and color into the space.

People often resort to painting or removing paneling because they feel it makes a room too dark. Keep this in mind as you prepare your home for sale. The careful selection of accent colors, lighter window treatments, and lighting will keep the room nice and bright.
Best of luck!

Roger
Dealing with your own design hazards? Submit your question to Roger and he will answer it in an upcoming post.

Roger Hazard
· Founder · Roger + Chris · Sharon Springs, NY
Roger Hazard is TV's original home stager, as well as designer / producer on the international, Emmy-nominated "SELL THIS HOUSE," "SELL THIS HOUSE: EXTREME," and "MOVE THIS HOUSE." MORE ABOUT Roger Hazard
Hot right now on Roger + Chris

Best Blue Velvet Sofas
We've gathered some of our favorite sofas and armchairs in gorgeous blue velvets, along with design inspiration from around the web.

How to Clean Velvet Furniture
Velvet fabric can be a bit trickier to clean than other fabrics because, in addition to removing the stain, you must take care to avoid "crushing" the nap of the fiber. Here are some tips to help you successfully remove stains without damaging your beautiful furniture.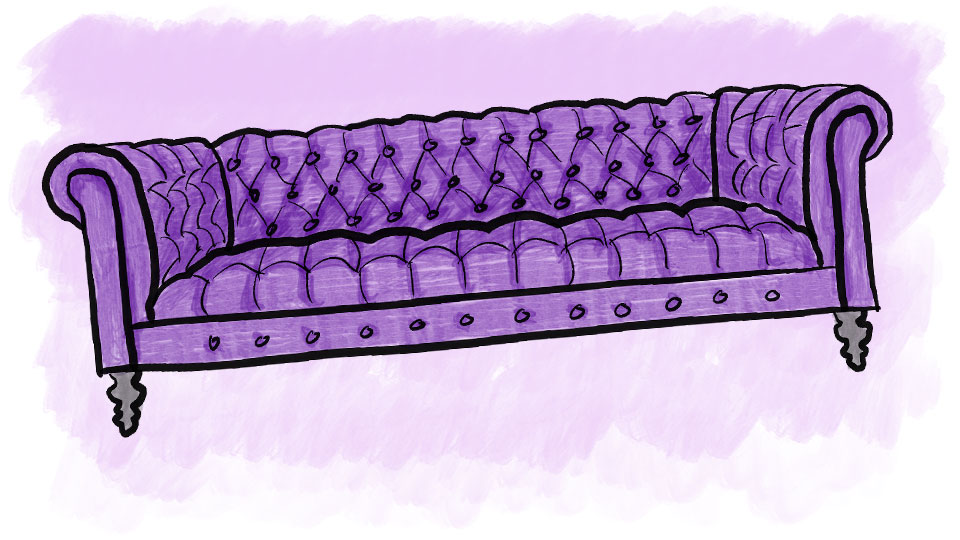 RELATED POSTS
Guidebook, Step Three: Identifying a Style
Step three of the design process focuses on identifying a kitchen style. Whether you're working with an interior designer or taking on the project yourself, you will need to spend some time researching your options in order to choose the look that works best for your home.

Radishes, Carrots, And Your Sofa
Radishes are red, right? But cut a radish in half, and you'll see that it's almost entirely white, with just a thin layer of red on the outside. Most fabric upholstery is made with textiles that are like radishes.