The Modern Farmhouse
Roger,

Any suggestions for storing shampoo bottles in the shower so they're handy, but without using one of those racks that hang over the shower head? I don't like the way they look.

Thanks!

Quinn O.
Fosston, MN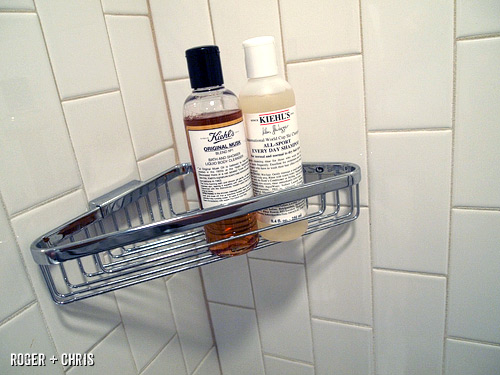 Shower caddy in the master bathroom of the Modern Farmhouse project.
Quinn,

This is a great question. I recently dealt with this very issue for the Modern Farmhouse project.

I agree with you about the appearance of racks that hang on the shower head. I have a couple of other issues with them: their location directly beneath the shower head means that water is constantly dripping onto your bottles and soap; they seem to rust quickly; and they end up right at chest height, cutting down on room in smaller shower stalls.

My solution to this problem was to install a corner shower basket on the corner opposite the shower head, and to mount it just above eye level. This way, the shampoo bottles don't get dripped on, the basket itself stays fairly dry, and it's out of the way of your shoulders when showering.

You have two options for mounting styles: Easy or sturdy. The easy option is a corner basket mounted with suction cups. This probably won't hold much weight and isn't likely to last too long, but it's inexpensive and simple to install.

The sturdy option is a corner basket mounted with screws. These are more expensive and require some expertise with installation. I would recommend hiring a handyman to install this, as they will know best how to avoid cracking the tile. The advantage to this option is that, unlike the suction cups, the screw-mounted basket will hold plenty of weight and will have a long lifespan in your bathroom.

Roger
Dealing with your own design hazards? Submit your question to Roger and he will answer it in an upcoming post.

Roger Hazard
· Founder · Roger + Chris · Sharon Springs, NY
Roger Hazard is TV's original home stager, as well as designer / producer on the international, Emmy-nominated "SELL THIS HOUSE," "SELL THIS HOUSE: EXTREME," and "MOVE THIS HOUSE." MORE ABOUT Roger Hazard
Hot right now on Roger + Chris

How to Clean Velvet Furniture
Velvet fabric can be a bit trickier to clean than other fabrics because, in addition to removing the stain, you must take care to avoid "crushing" the nap of the fiber. Here are some tips to help you successfully remove stains without damaging your beautiful furniture.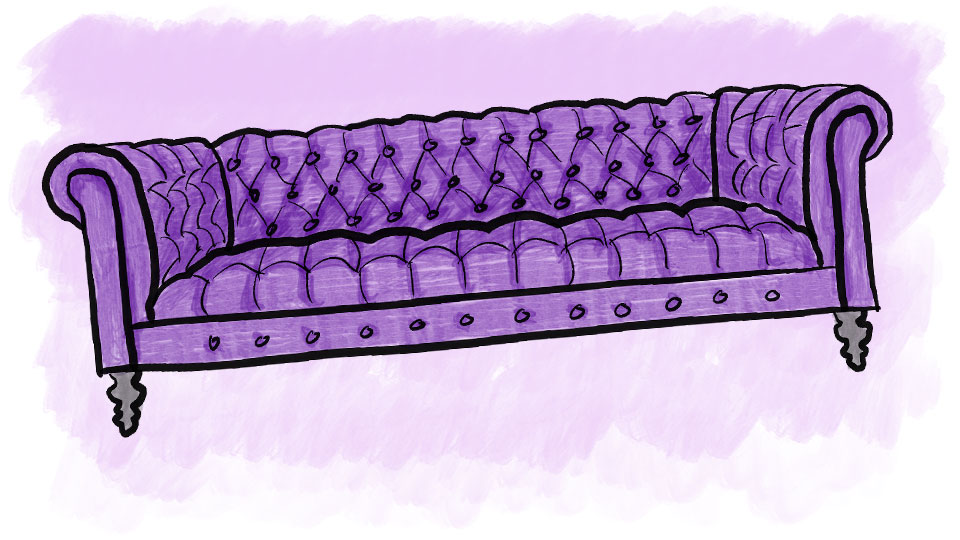 Best Blue Velvet Sofas
We've gathered some of our favorite sofas and armchairs in gorgeous blue velvets, along with design inspiration from around the web.

RELATED POSTS

A Taste Of Spring In Austin
Here's a brief sampling of the array of colors popping up in our garden and the yards of our neighbors here in Austin, Texas.