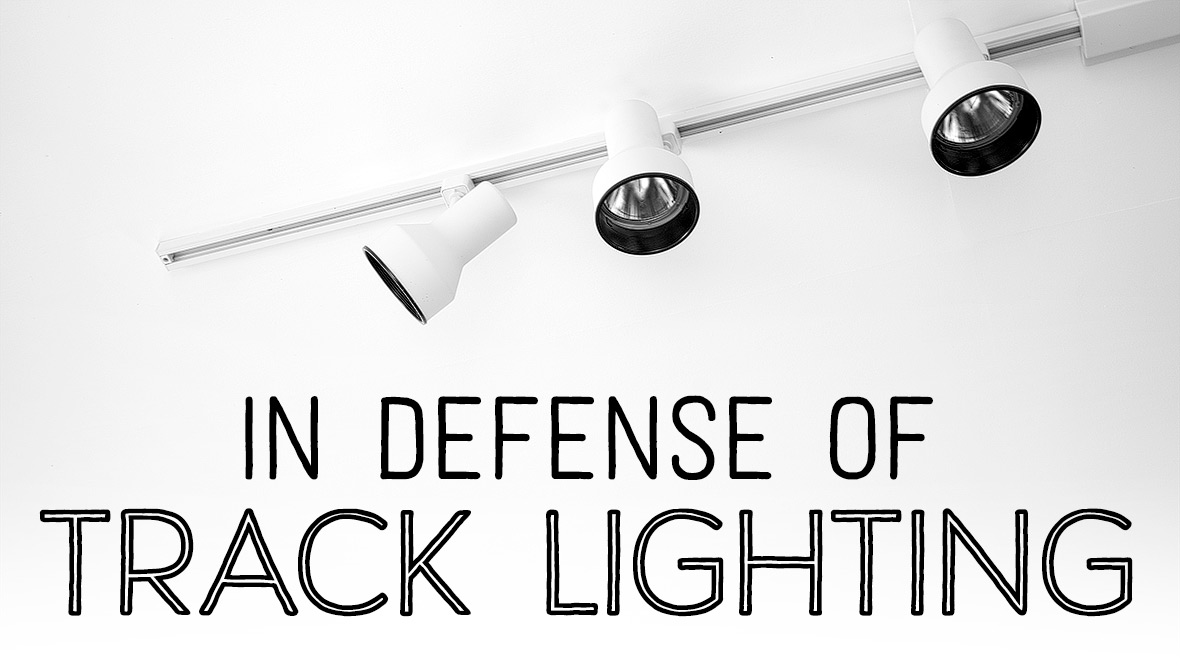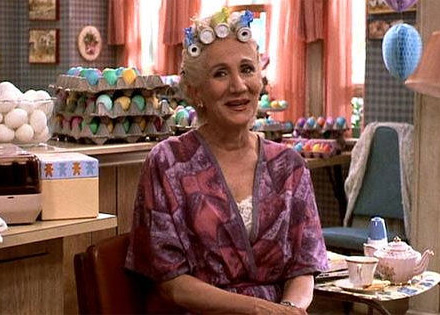 Clairee's got me pegged.

We're not named Mark, Rick, or Steve, but otherwise I'm afraid we're playing to stereotypes. Because we love track lighting.
Track lighting is the scourge of the design world. It's viewed as dated and cheap. It isn't expensive, it isn't pretty, and it isn't Italian. So high-end designers and magazines turn their noses up at it.
Ignore them. They're wrong.
For those of us who frequently rearrange furniture, like to highlight pieces of artwork, or are simply trying to create an impactful space on a budget, there is no substitute for track lighting.
In any home, there are light fixtures that deserve attention and others that don't. Table, floor lamps, and sconces are worthy of playing a starring role in a room, but overhead lighting - with the exception of pendants - works best as a supporting character.
Generic track is essentially invisible to the eye; it's so boring and nondescript that most people don't even notice it, particularly when the color matches the ceiling. What people do notice is the gorgeous, controlled light that it provides. Paired with spot bulbs and a high-wattage dimmer switch, track heads can be positioned and angled to precisely illuminate a tabletop, a painting, a piece of furniture. At night, when omnidirectional, full-strength overhead lighting would give an institutional look and harsh shadows, dimmed spotlight from track offers dramatic theatrical highlights without flooding the entirety of the room.
The difference is stunning.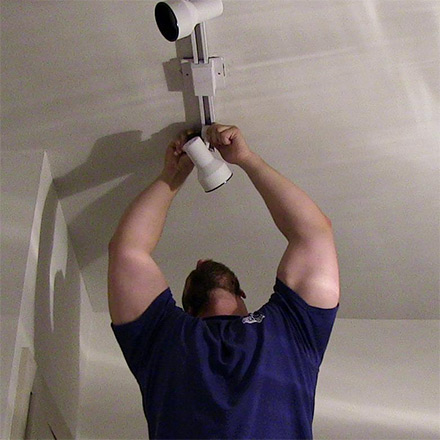 Your author, caught in the act.
How much does it cost to add this magical type of lighting to your home? Very little. Lengths of track and the adjustable heads can be found at any home improvement store. The cheap-o Home Depot models work just as well - possibly better - than the expensive versions. And unlike recessed lighting which requires professional installation and a lot of repair work, track takes less than an hour and requires access to just one ceiling electrical box.
There's another huge advantage that track offers over the built-in can lights: flexibility. We constantly rearrange furniture. A layout that works well in the cold winter months might get tweaked when summer arrives and the windows stay open. Art gets rotated and relocated. And entire rooms take on new roles. The fact that track heads can be quickly repositioned and aimed makes these rearrangements a non-issue. Need another light to hit a new piece of artwork? It's cheap and easy to snap in another head.
A few tips:
Have an electrical box that's off center in the ceiling? No problem. The power connection of track can be positioned anywhere along the path, allowing you to center the track however you like on the ceiling.
The cheapie track systems we use are available with medium-sized heads and big heads. It's up to you, but we usually opt for the big heads because they will accommodate the larger incandescent spot bulbs we favor.
When buying long sections of track, check them carefully for bends. We've found that the eight-foot lengths at home improvement stores tend to be pretty beat up and kinked. Inspect yours before taking it home.
Use spot bulbs, not floods. Floods just throw light around indiscriminately. Spots have a much narrower throw, and the light turns into a gorgeous puddle of light even when deeply dimmed. Which is important because...
You will want to dim these. A track full of lights at full power can be extremely bright. That's great when you need light to work by, but much of the time you'll want them at half power or lower. Invest in a good dimmer switch and you'll be set.
You can hang pendants from a track. Most of the ready-to-hang pendants are less than pretty, but you can also find adapters that allow for hardwired pendants. This can get heavy and complicated; consider consulting an electrician.
Avoid those suspended, bendable metal tracks. The spots are too small and they stink of bad HGTV makeover circa 2003.
What do you think? Does track lighting deserve the scorn it receives, or is it just misunderstood? Let us know - and whether you have it in your house - in the comments below.