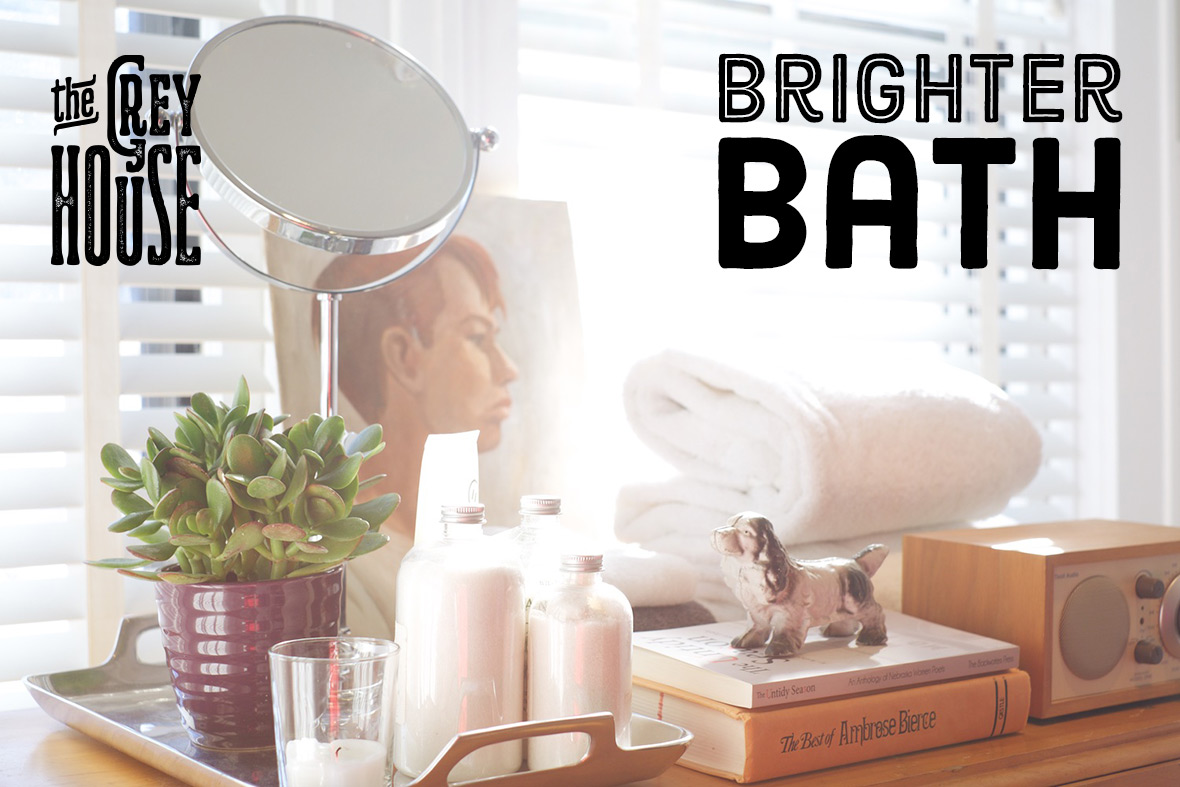 Our upstairs bathroom was once a nursery. That's our guess - the house was built in the 1850s and most likely did not have a real bathroom. During one of the home's renovations, a full bathroom was outfitted. Then, in a subsequent renovation that introduced a number of perplexing changes, the entrance to this bathroom was moved into one of the bedrooms and the hallway entrance was turned into a small coat closet.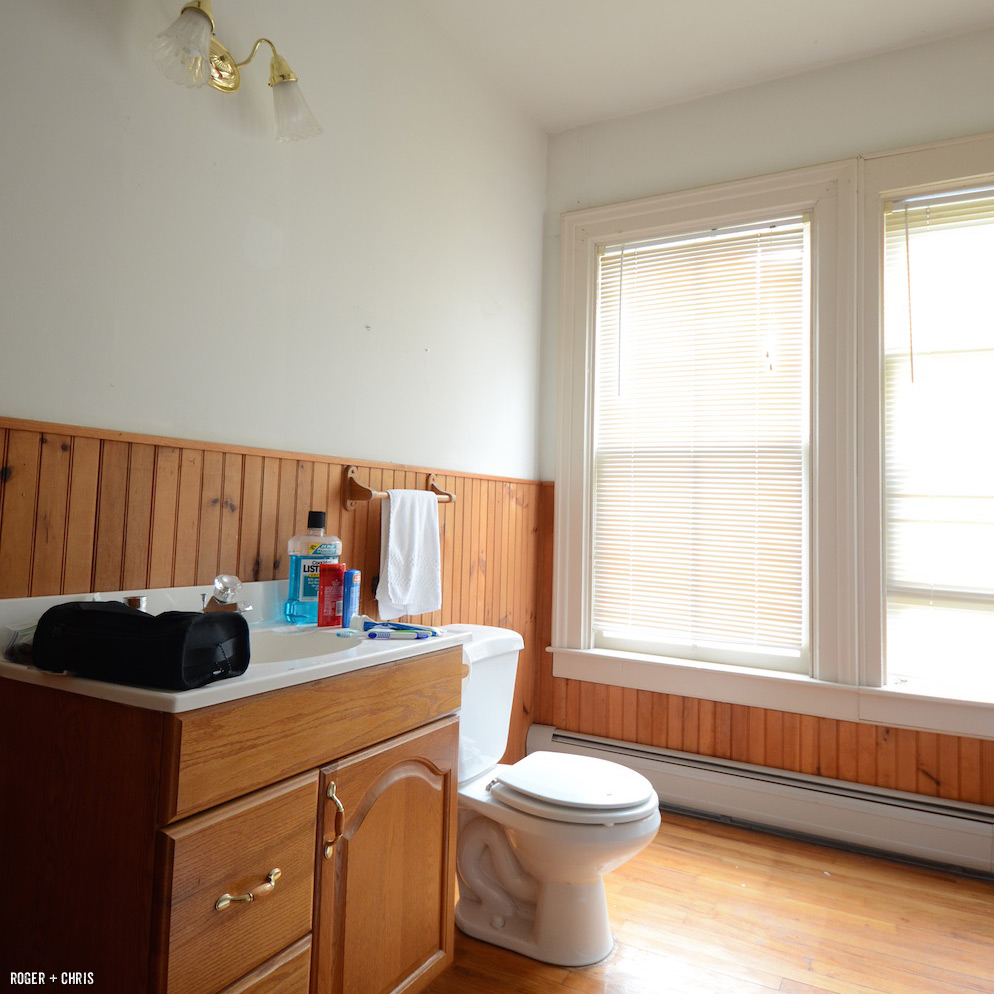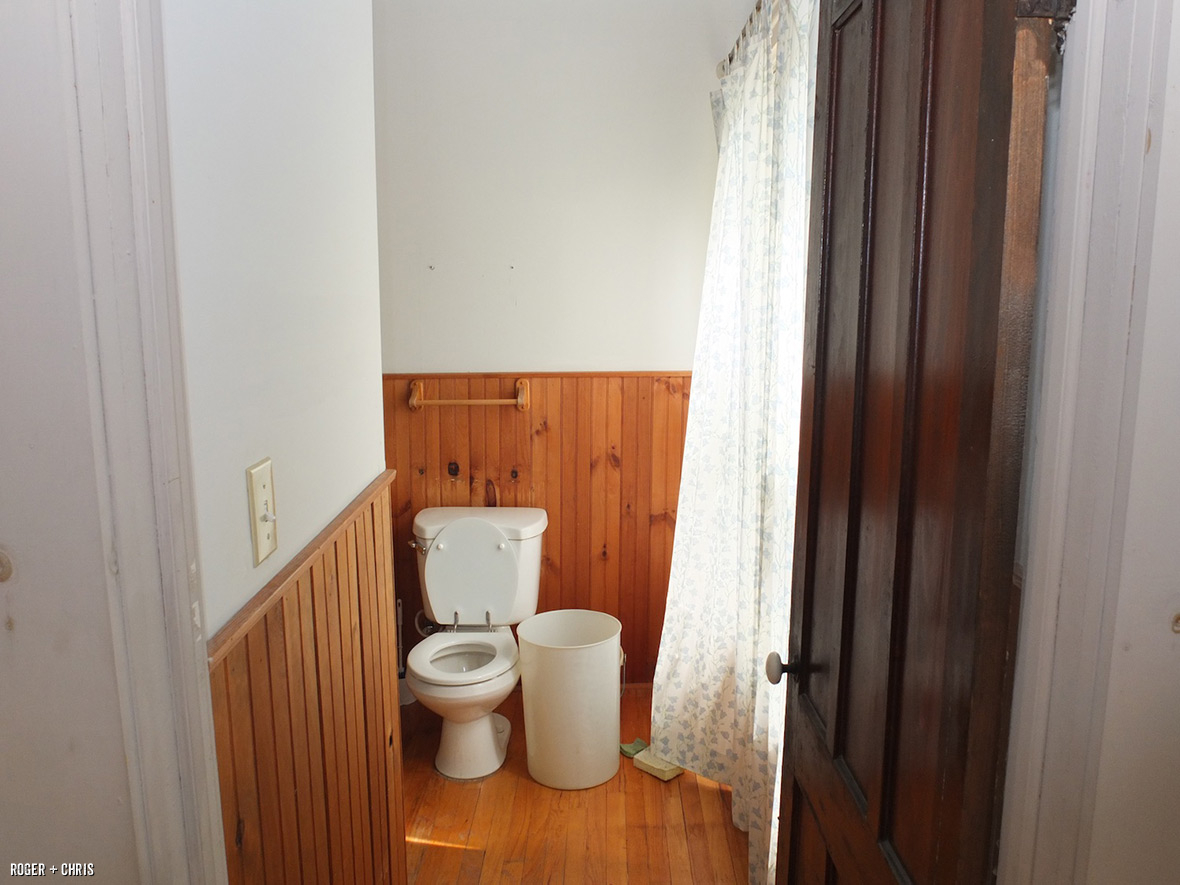 Why one would turn the only upstairs bathroom of a three-bedroom home into an en suite is beyond our comprehension. Not only did it diminish the utility of the bath and create furniture arrangement obstacles for the bedroom; it darkened the central hall by blocking off the bright morning light streaming in through the bathroom's large windows. Please note the discount vanity, tub insert, and light fixtures. Gross.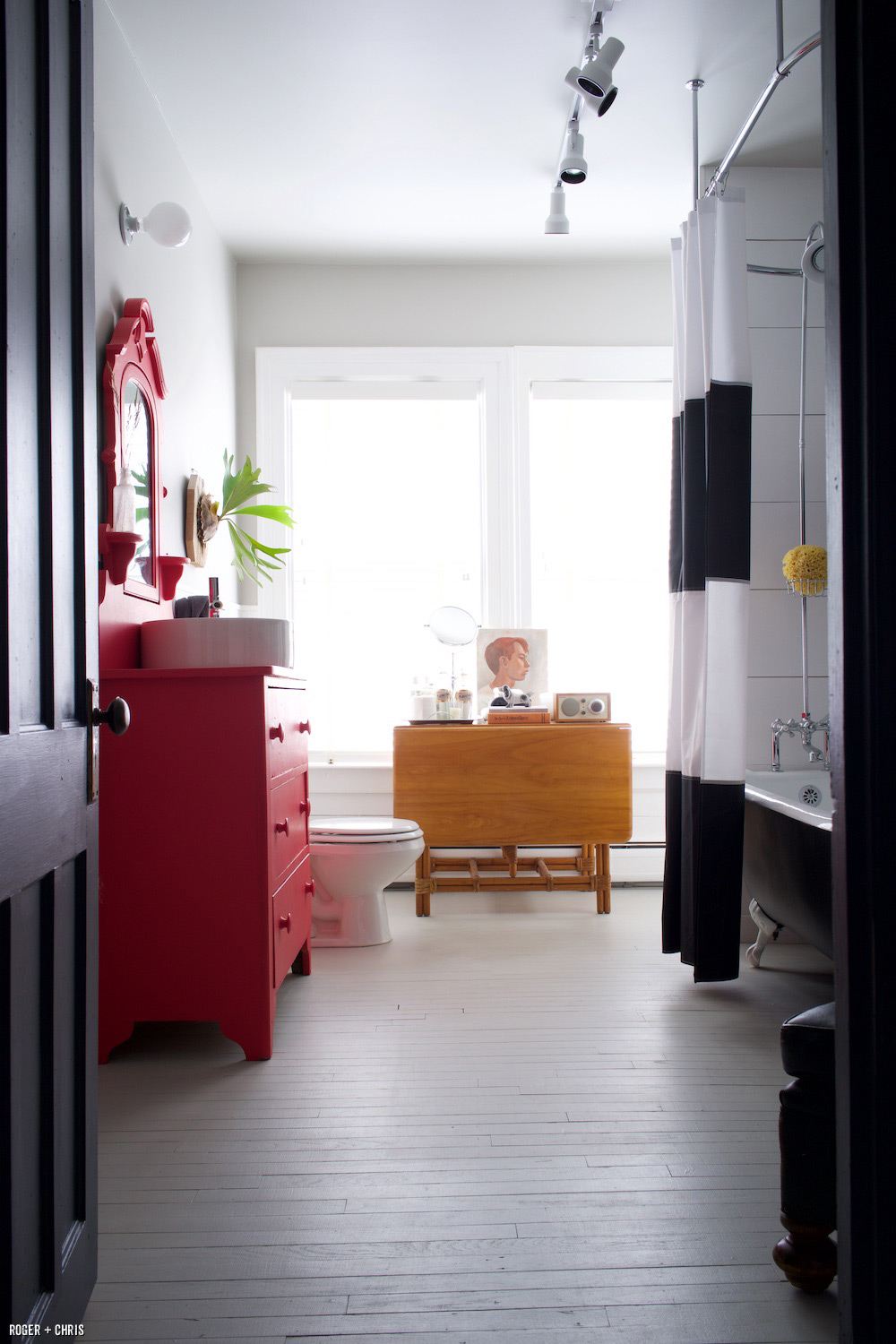 Gross no more. We busted down the closets, returning the entrance to its proper place in the hall. The resulting bathroom is luxuriously large.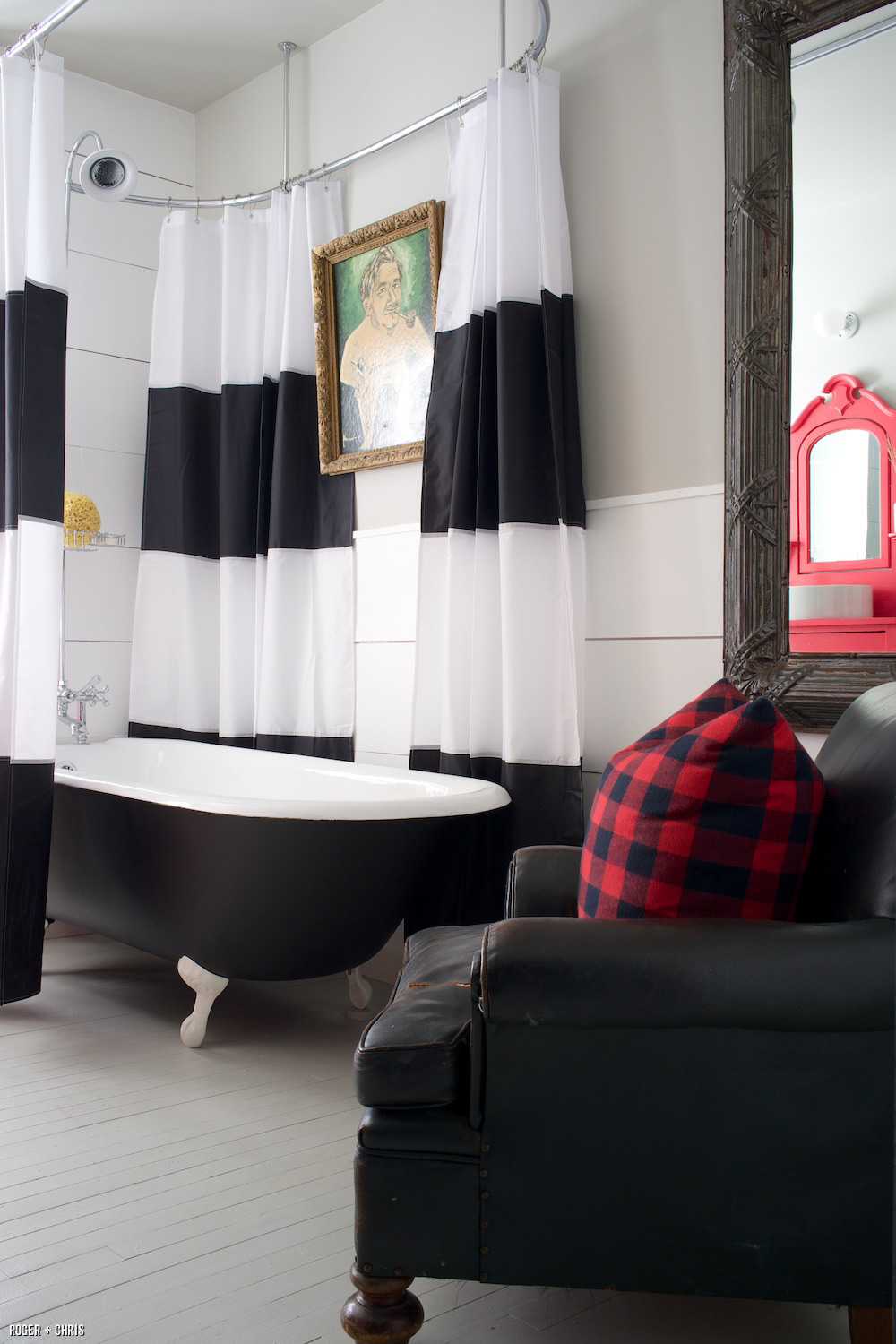 We opted for a more open and historic cast iron tub. Yes, it's cast iron. Yes, it weighs more than a Mini Cooper. Yes, we nearly died carrying it up the stairs.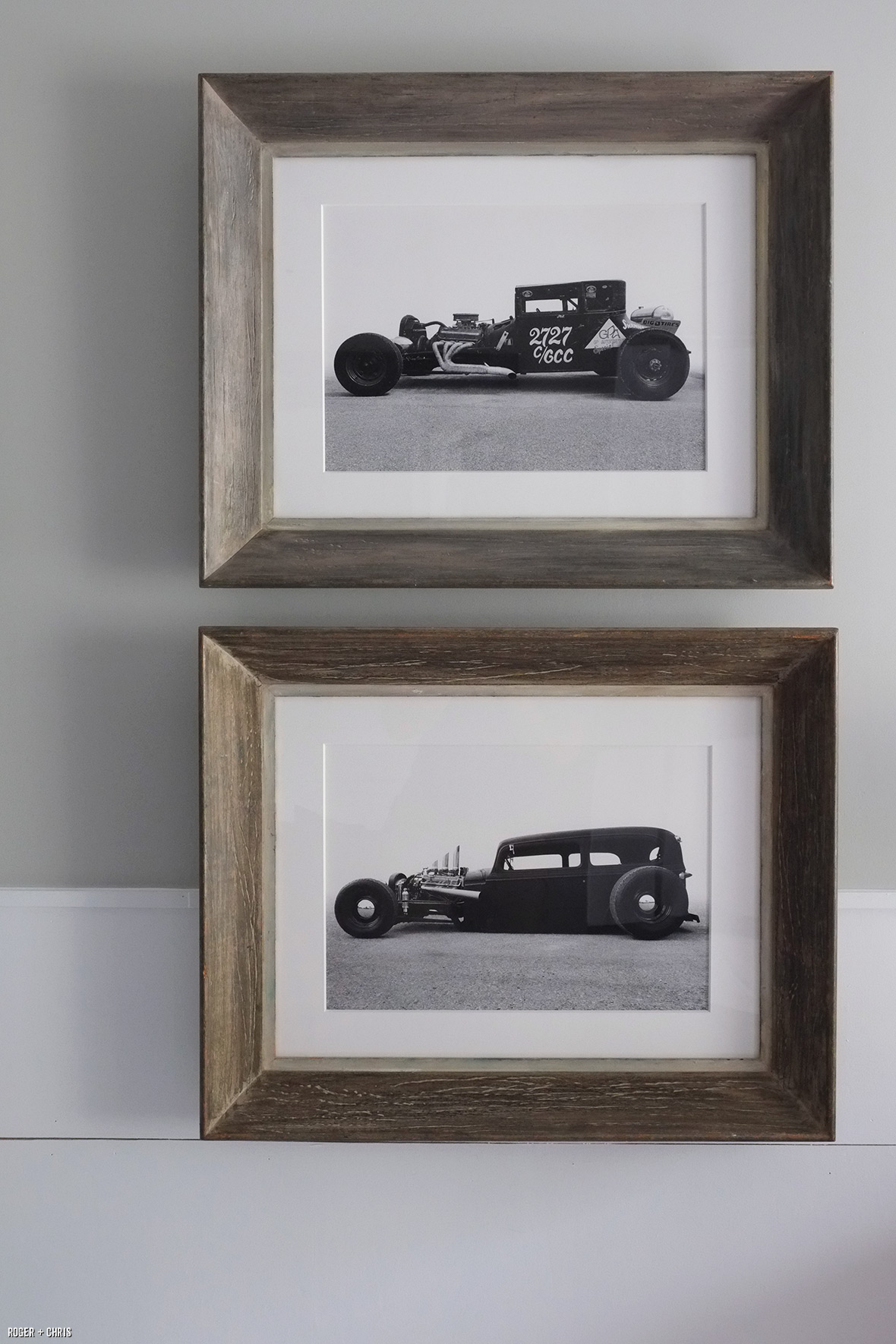 Speaking of heavy metal, a couple of our Rat Rod photos hang on the wall opposite the tub. We added plywood to the lower walls for a shiplap look.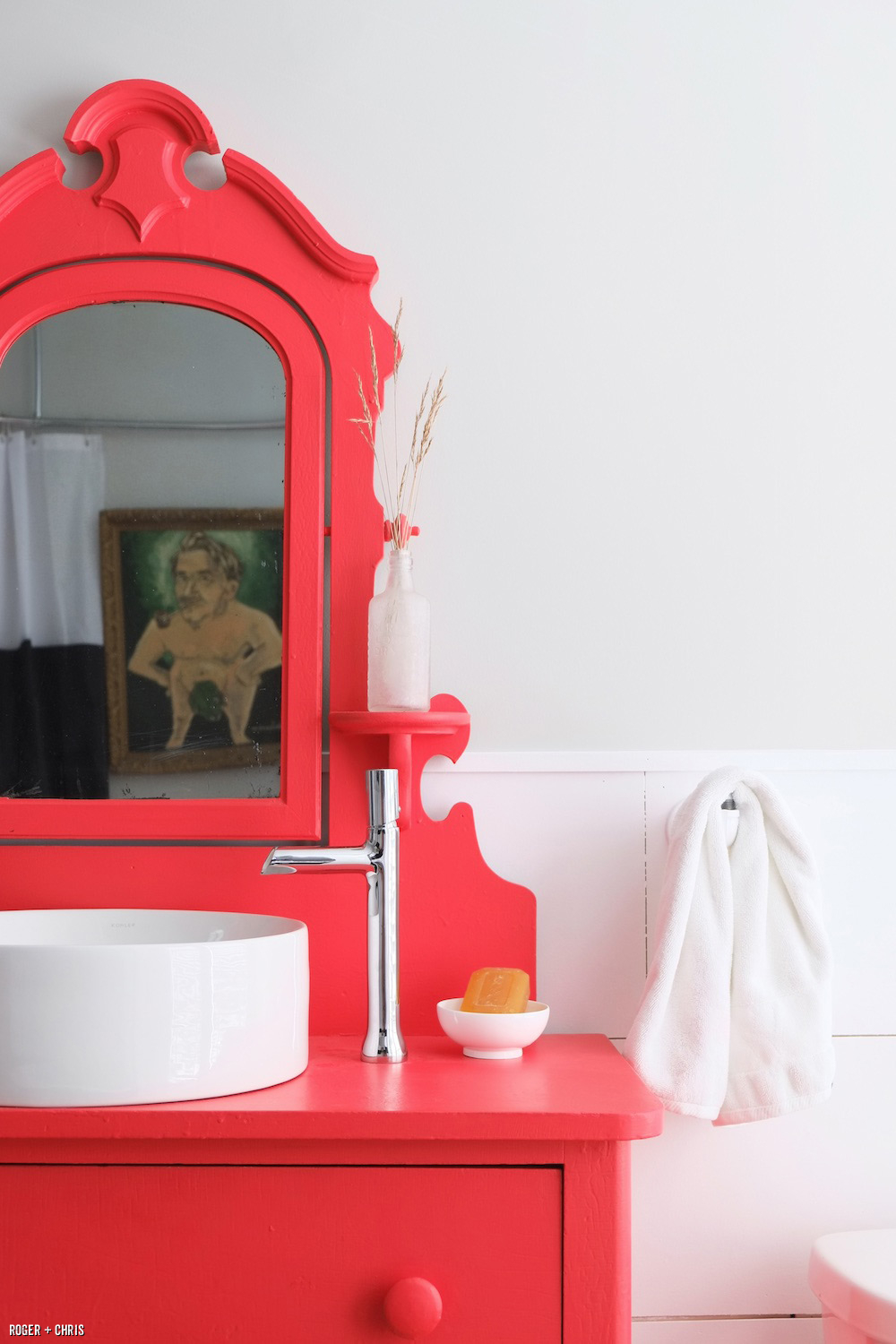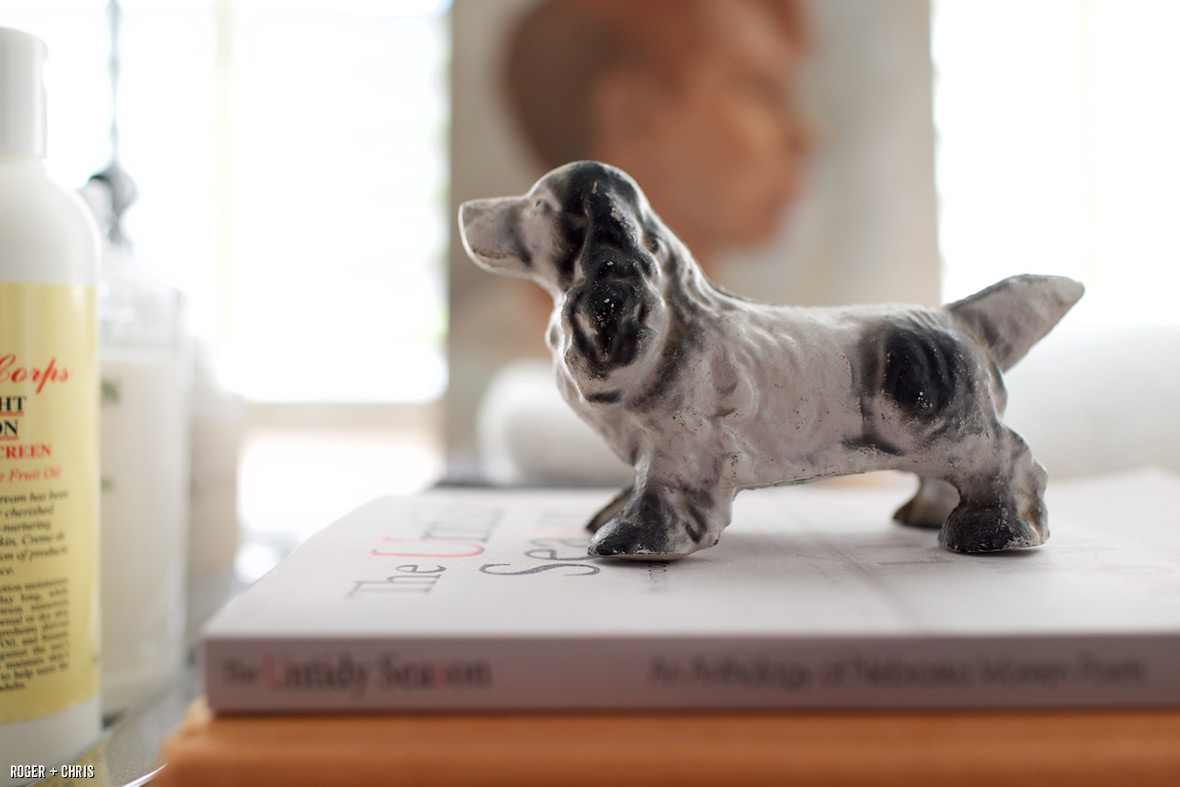 Roger found an antique dresser at a local salvage shop. He repainted it a bold red, Chris shortened the drawers to accommodate plumbing, and our carpenter Drew installed the modern basin sink and faucet. We made towel bars and hooks from galvanized pipe that we painted white.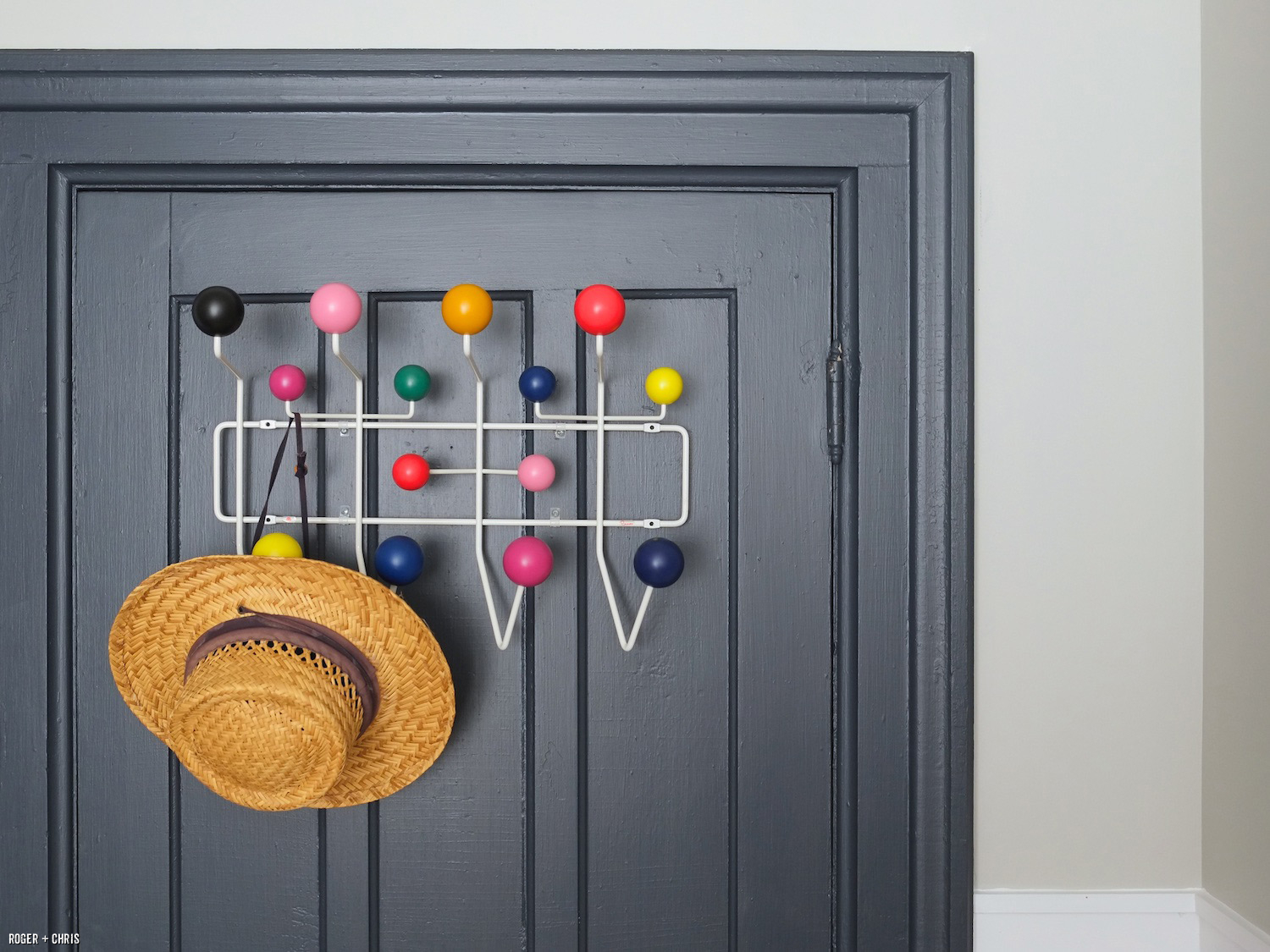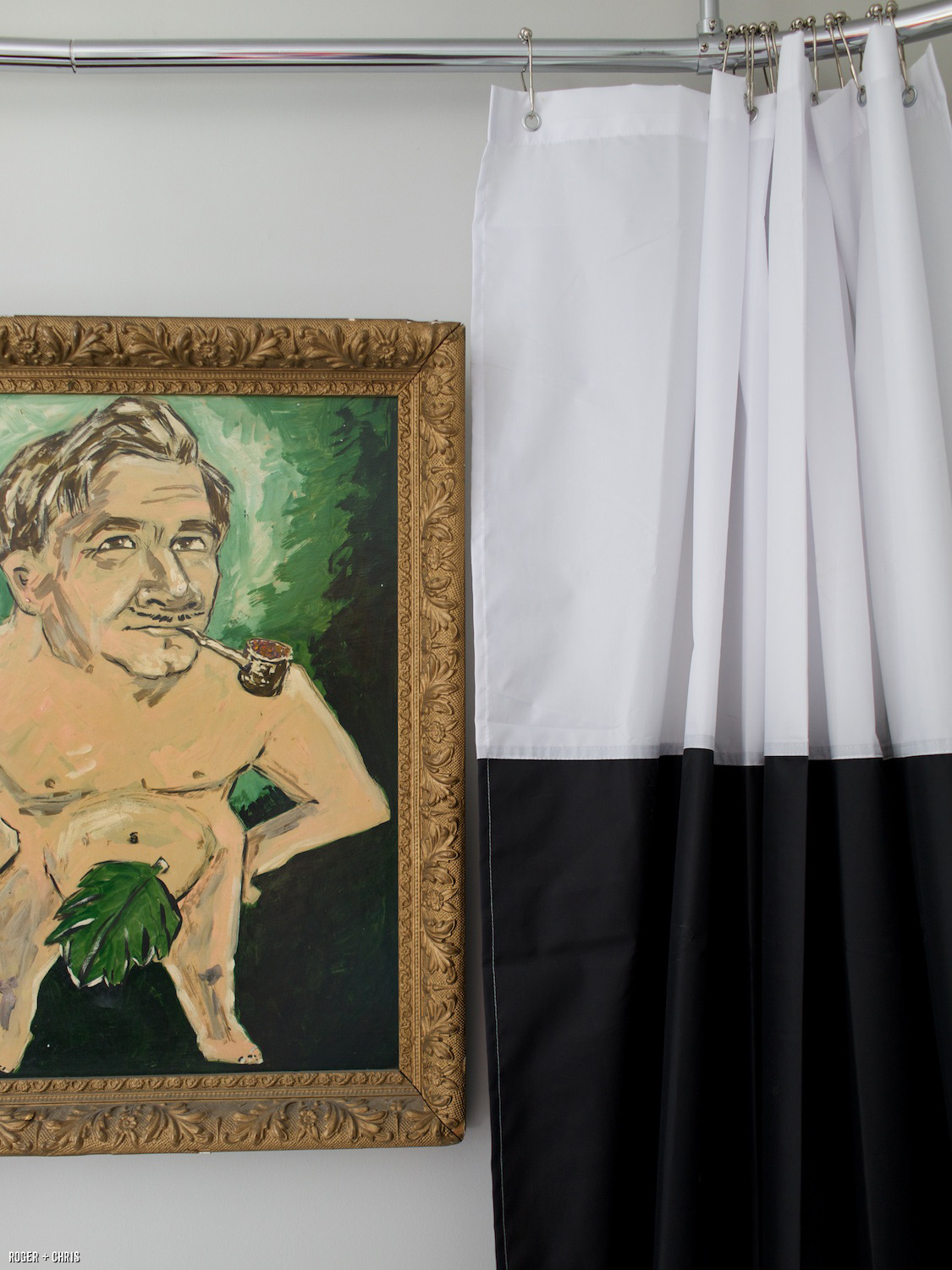 Sources
Colors
SW 7757 High-Reflective White, Sherwin-Williams
SW 7015 Repose Gray, Sherwin-Williams
Professional painting, CertaPro Painters
Fixtures
Randolph Morris 72 Inch Cast Iron Classic Clawfoot Tub
Custom painted with extra large shower ring, $2,400, Vintage Tub & Bath
Kohler K-14800-0 Vox Round Vessel, White
$160, Amazon
KOHLER K-8990-7-CP Toobi Tall Single-Control Lavatory Faucet, Polished Chrome
$293, Amazon
Window Treatments
2" Wood Blinds in Brilliant White Finish with White Twill Ladder Tape
$210, Smith + Noble
Artwork
Rat Rod Prints
From $29, Roger + Chris
Eames Hang-It-All
$199, DWR
What do you think of the transformation? Have questions about the projects or where we found supplies? Share your comments and questions below!