Paint, lattice, and a nail gun turned this sunny but boring room into a master retreat.
Like many rooms in our home, the master bedroom was unremarkable. Three large windows brought in a lot of light, but the stained floors, uneven ceilings, and ugly baseboard radiators didn't do anything to add charm. We created a relaxing retreat with a simple lattice treatment, color, neutral bedding, and a few pops of color.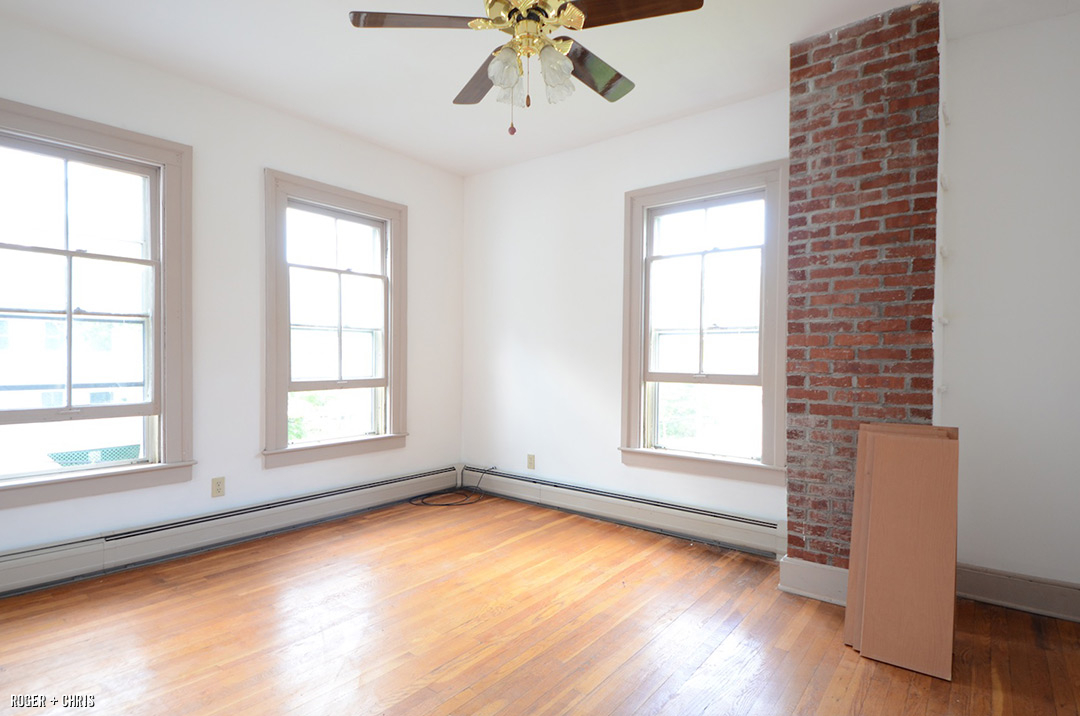 The room started with three big windows but little interest.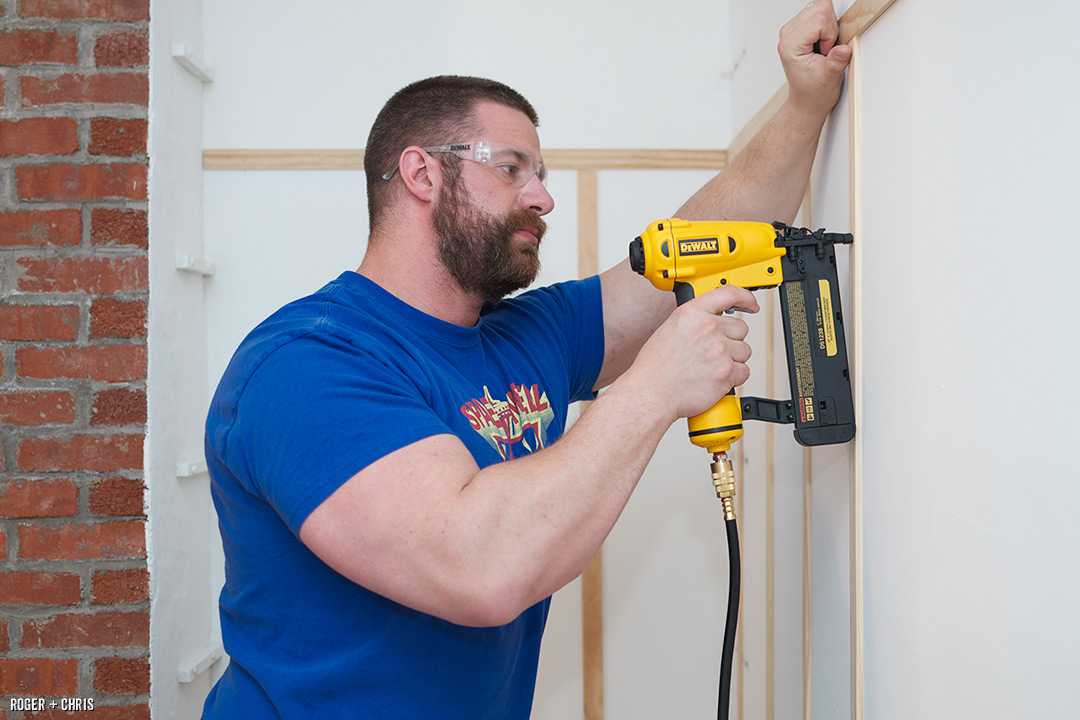 Chris used a nail gun to apply inexpensive lattice, creating a board-and-batten effect. Read more this project.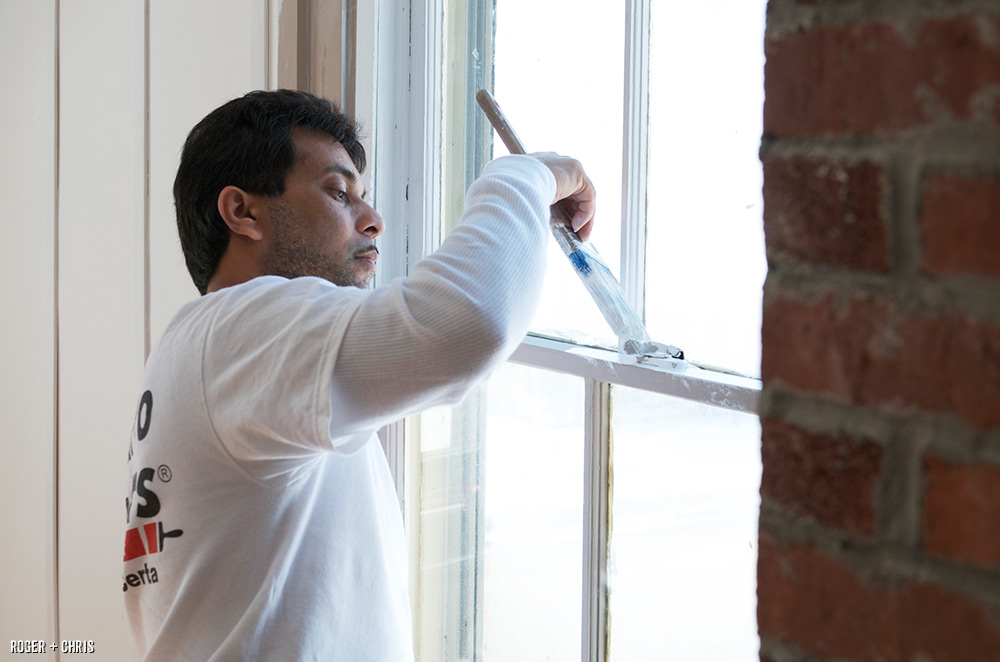 The 160-year old windows were badly in need of refinishing. The painters cleaned, restored, and repainted them to look like new.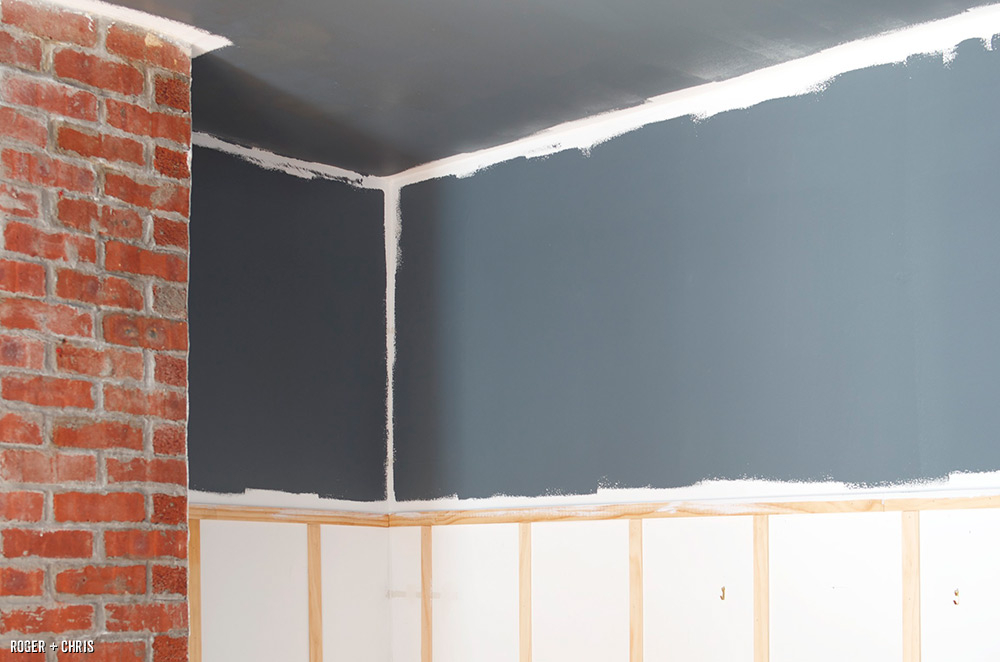 The two-tone paint scheme creates a bright, happy space with a dark ceiling that recedes, making the ceilings feel taller.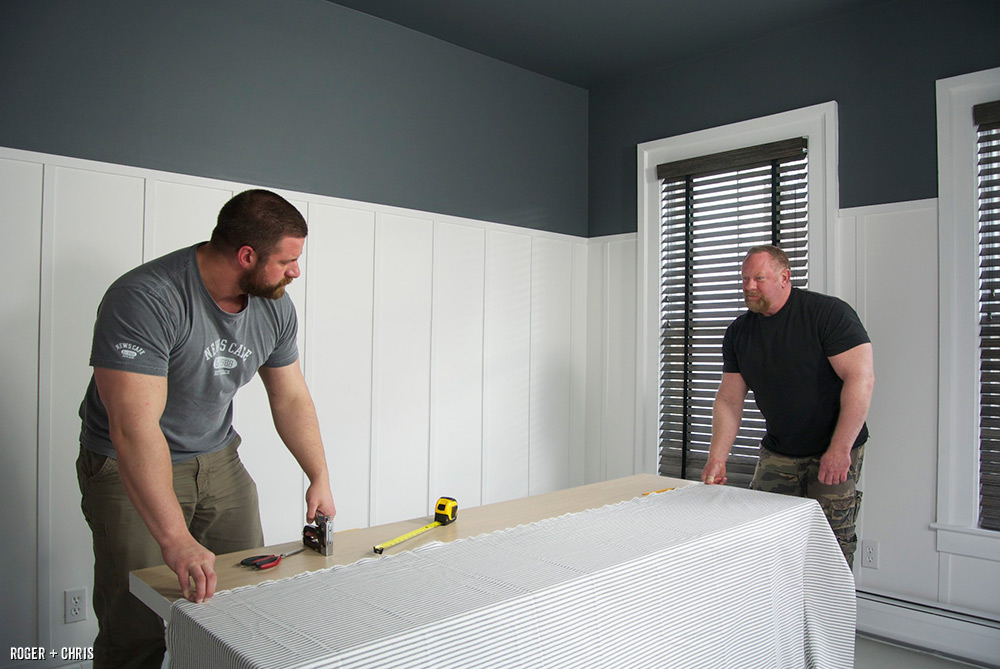 After painting our inexpensive bed frame, we wrapped it in neutral ticking fabric.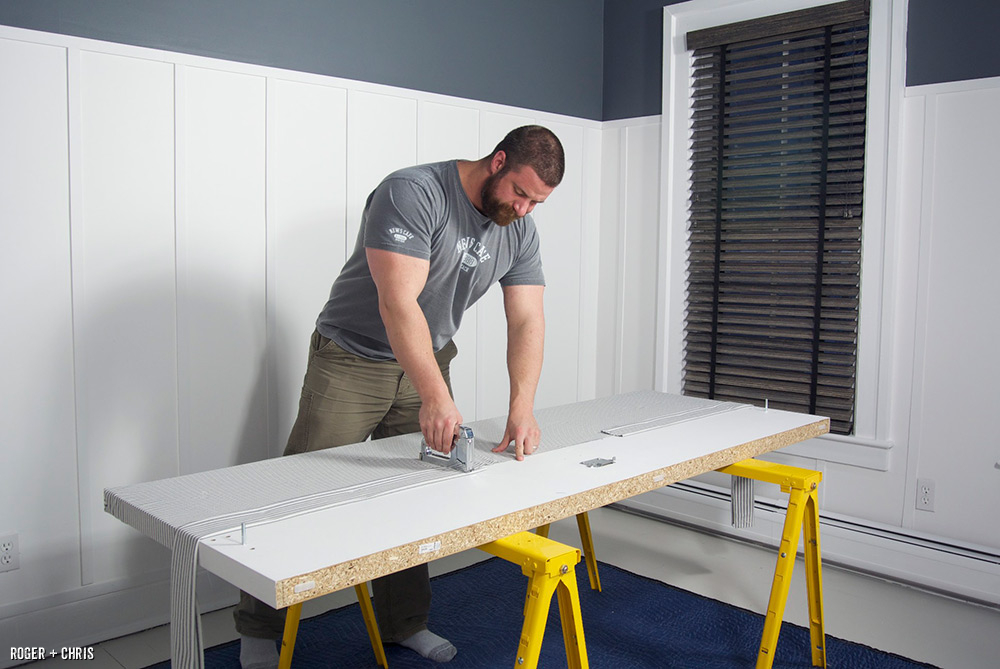 Using an upholstery stapler, Chris "gift wraps" the headboard in the fabric.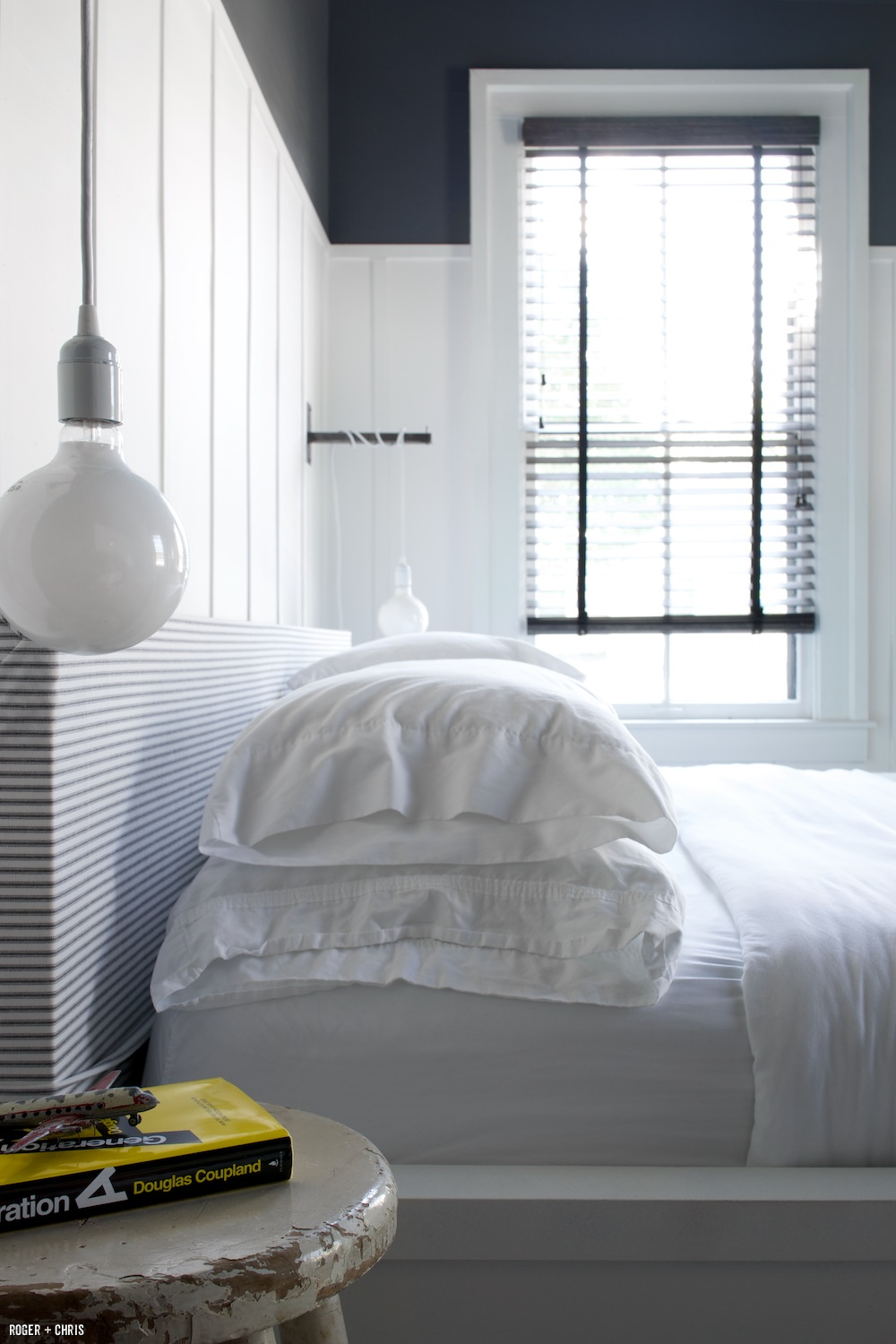 Our Wrap Star sconces hang over vintage milking stools.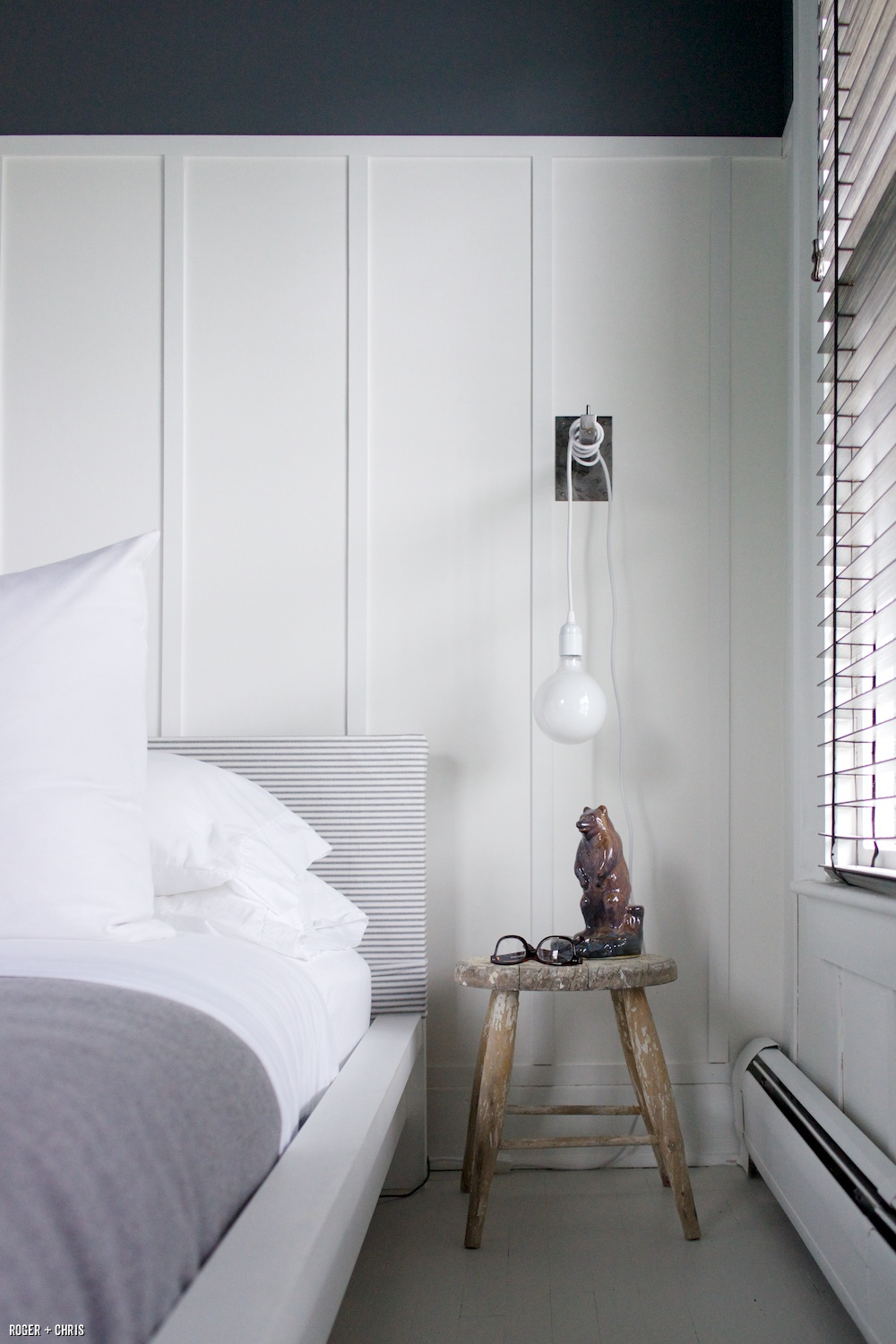 A custom slipcover for this old love seat adds color.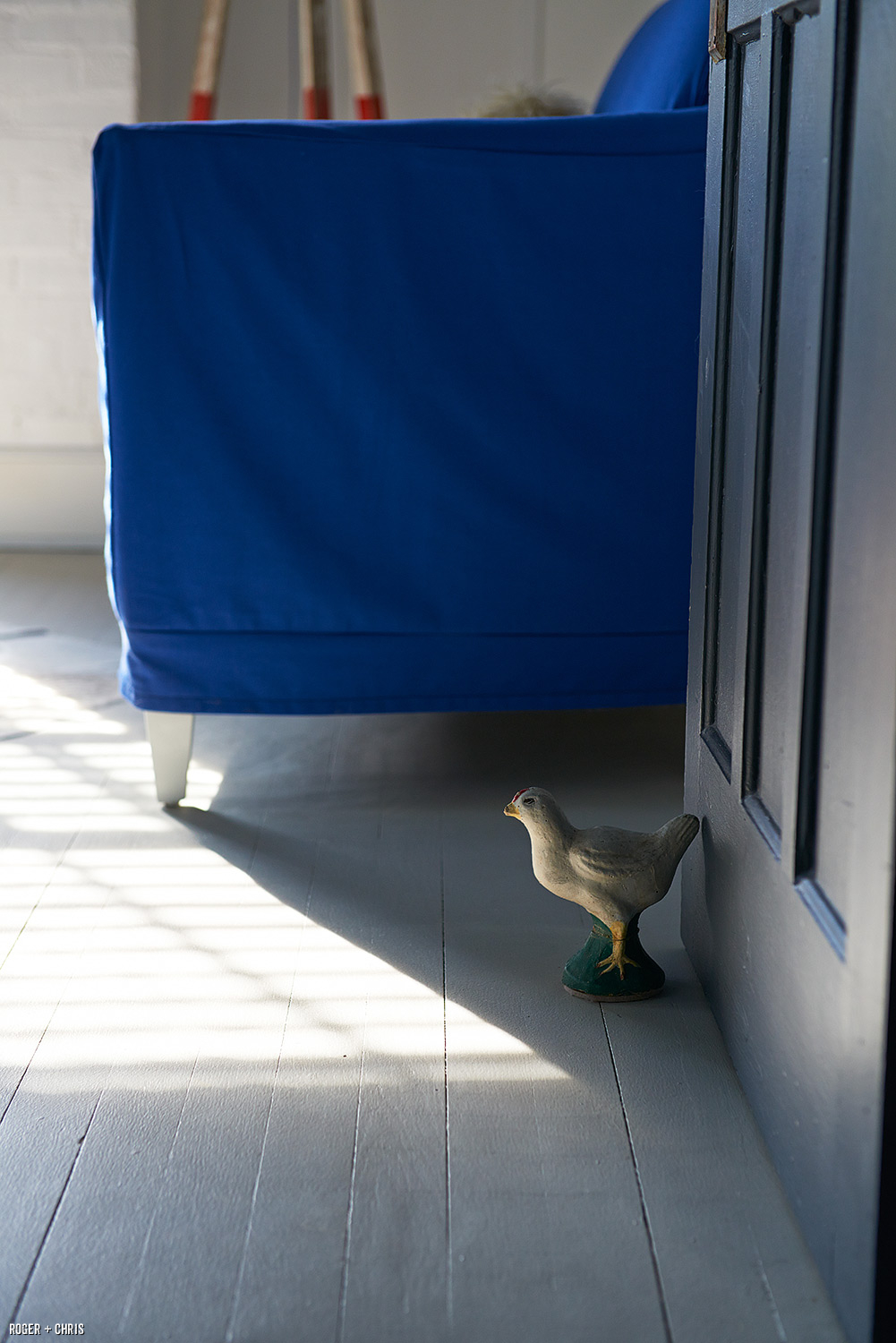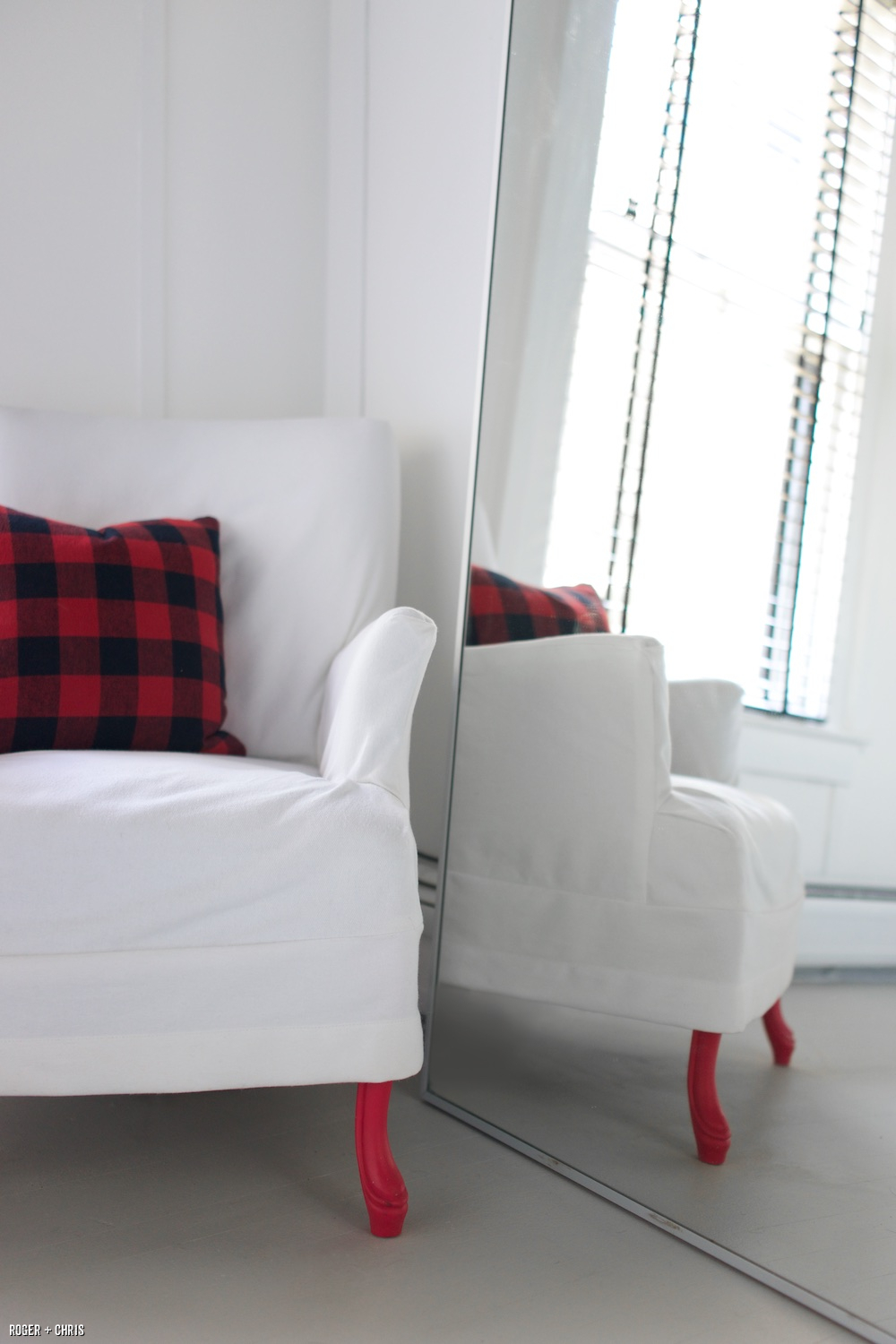 We had a slipcover made for this vintage chair. Roger painted the legs red.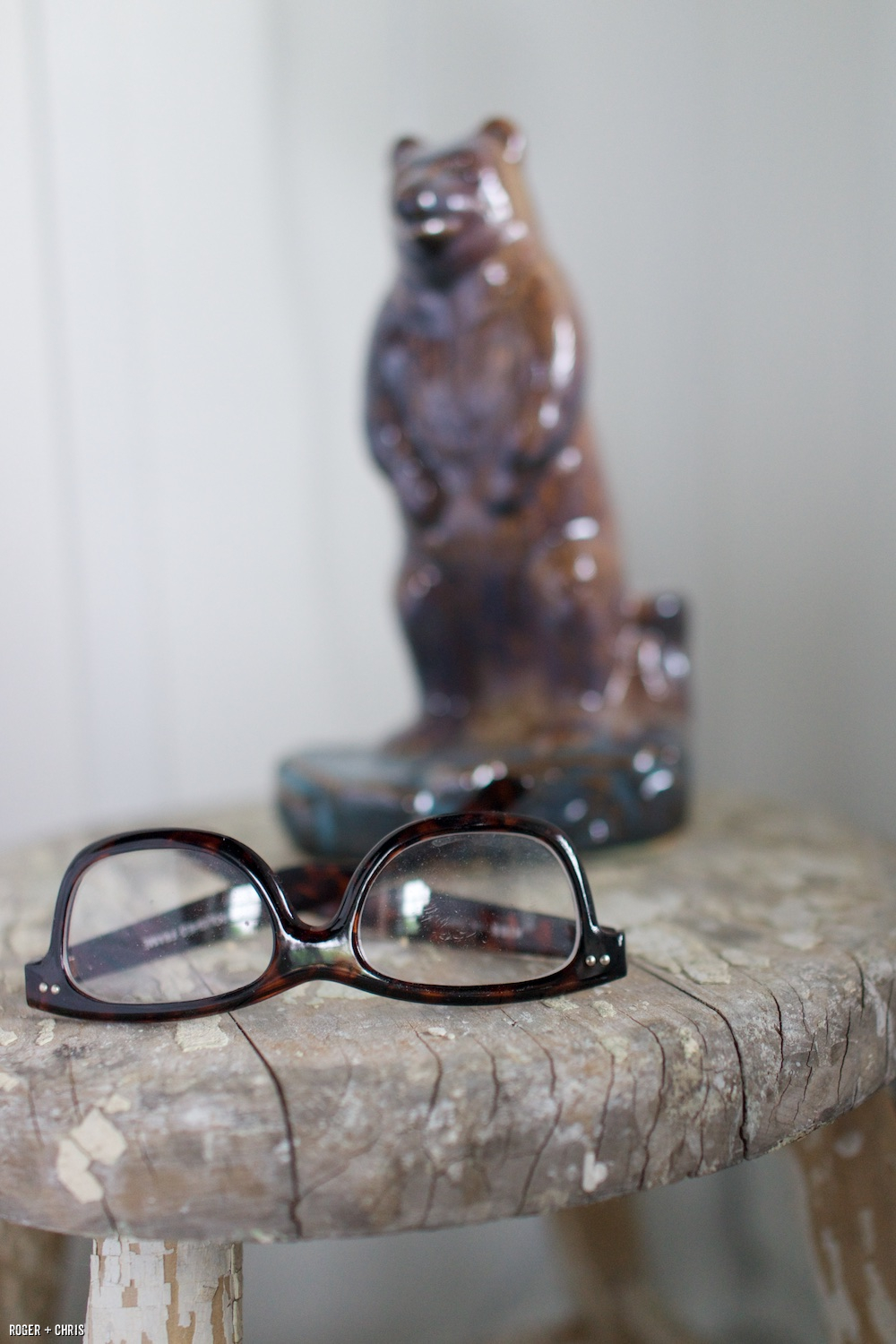 This vintage milk stool makes a great bedside table.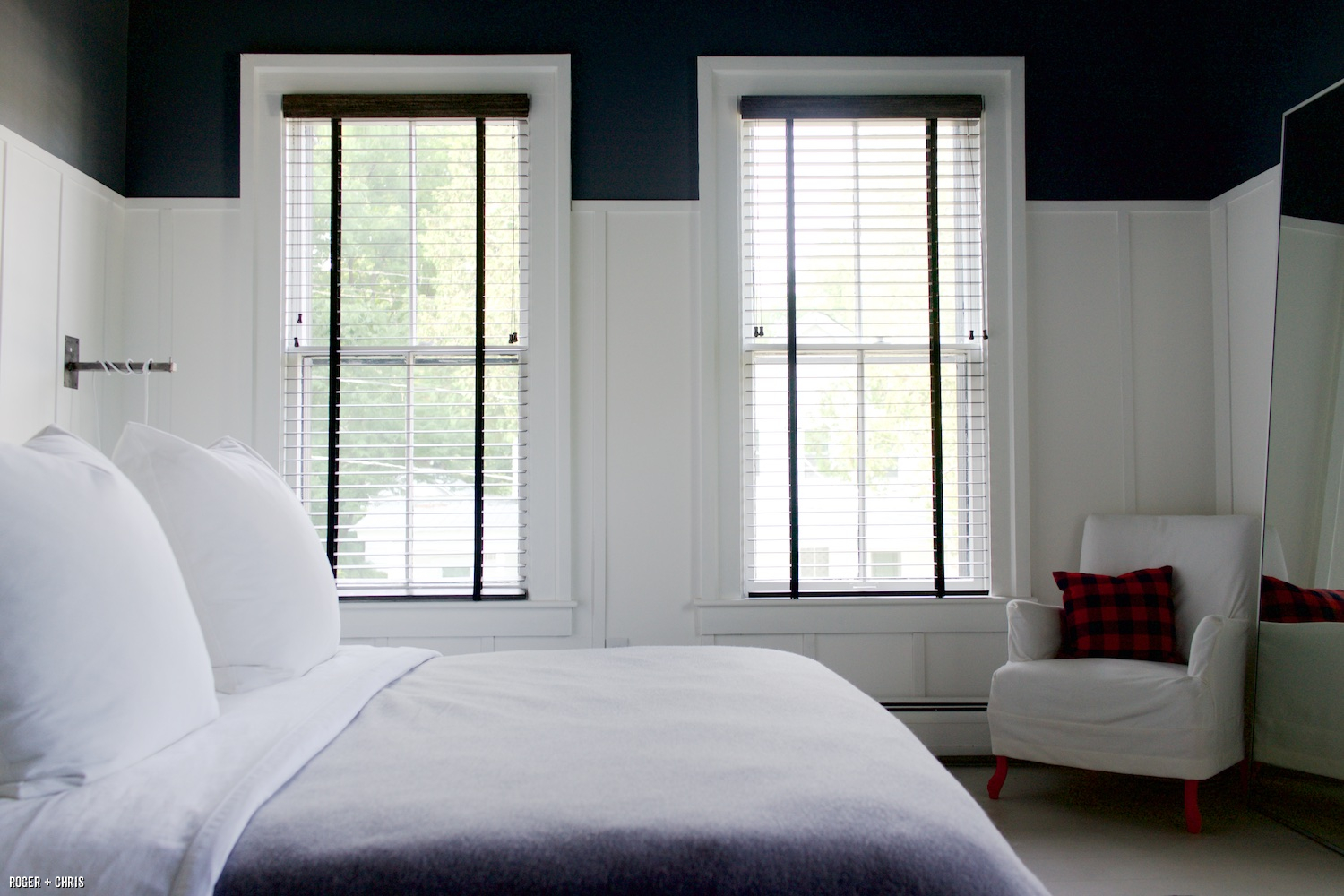 Wood blinds from Smith+Noble offer a vintage touch.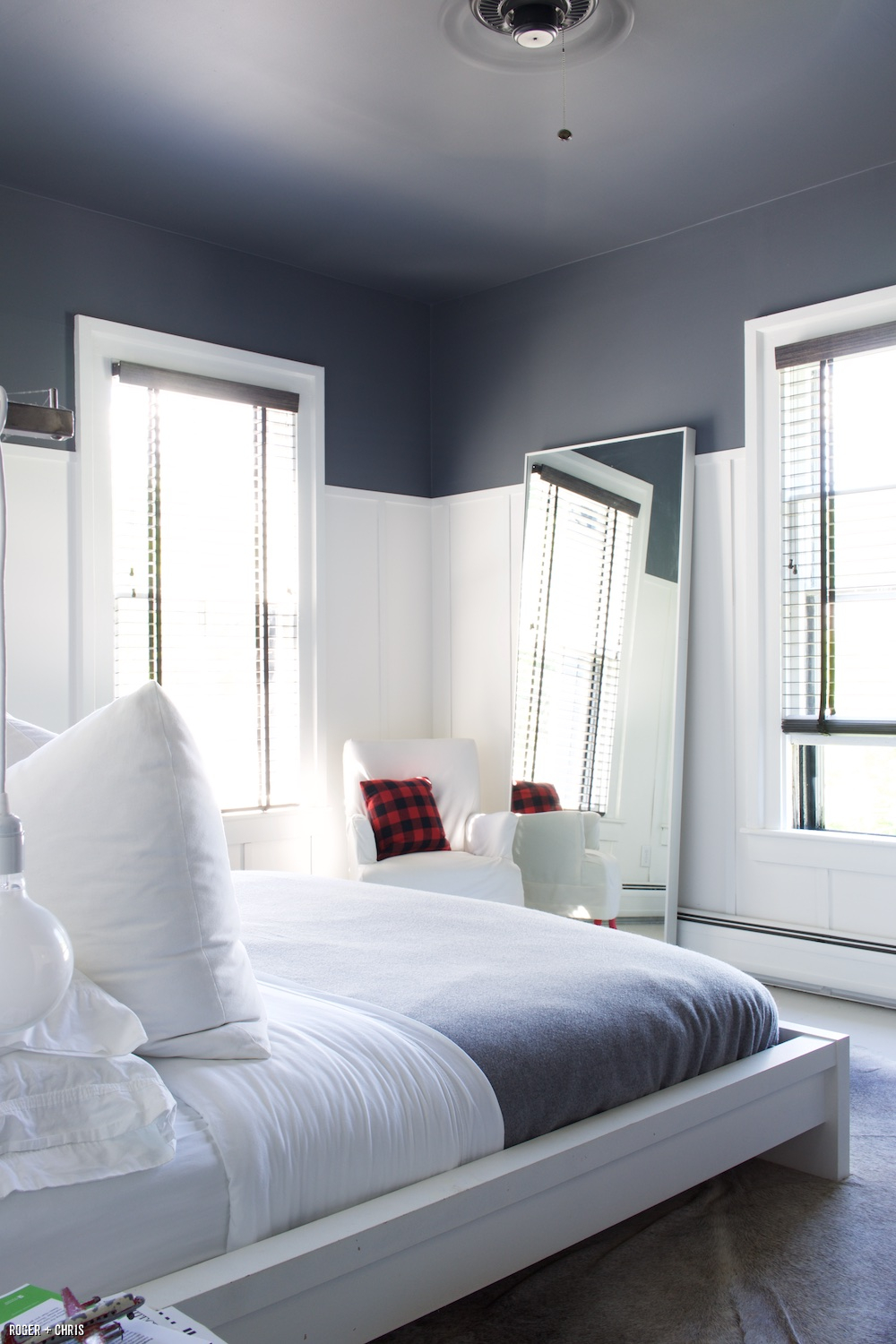 Bright and airy in the day. Relaxing at night.
Sources
What do you think of the transformation? Have questions about the projects or where we found supplies? Share your comments and questions below!