SF-based corporate caterer ZeroCater tackles the daunting task of feeding Silicon Valley's hordes - in a tech-focused way.
When it came time to outfit their new headquarters, they turned to Roger + Chris. When their hardworking team isn't busy arranging meals for companies like eBay and Sony, they're relaxing in our Atticus mid-century modern sofas and Higgins leather Chesterfield sofas and armchairs, all made in the U.S.A.
As the centerpieces of the ZeroCater headquarters for meetings, networking events, and frequent parties, these sofas get a lot of use. Check out the ZeroCater team's various arrangements below.
It's that time of the day! #dailytrivia #teambonding #knowledgeisgolden ?? @zerocater
ZeroCater karaoke! #startup #karaoke #zerocater #creed #startuplife #fridaynight
ZeroCater supporting #usa #fifa #fifaworldcup #fifaworldcup2014 #usa #germany @fifaworldcup #brazil2014 #copa2014 #cm2014 #wm2014
Our #Halloween #costume #contest winner, the Devine Effie Trinket! #hungergames #effie #trinket #costumes #Halloween #spirit #ZeroCater #happyhour
Roger + Chris furniture is increasingly popular among designers looking to add highly-customized yet unfailingly durable touch to commercial projects. We're proud to say that our furniture and lighting has been installed in restaurants, hotels, retail spaces, and corporate headquarters across the country. Please reach out to us for information on custom furniture for commercial projects.

Hot right now on Roger + Chris
How to Clean Velvet Furniture
Velvet fabric can be a bit trickier to clean than other fabrics because, in addition to removing the stain, you must take care to avoid "crushing" the nap of the fiber. Here are some tips to help you successfully remove stains without damaging your beautiful furniture.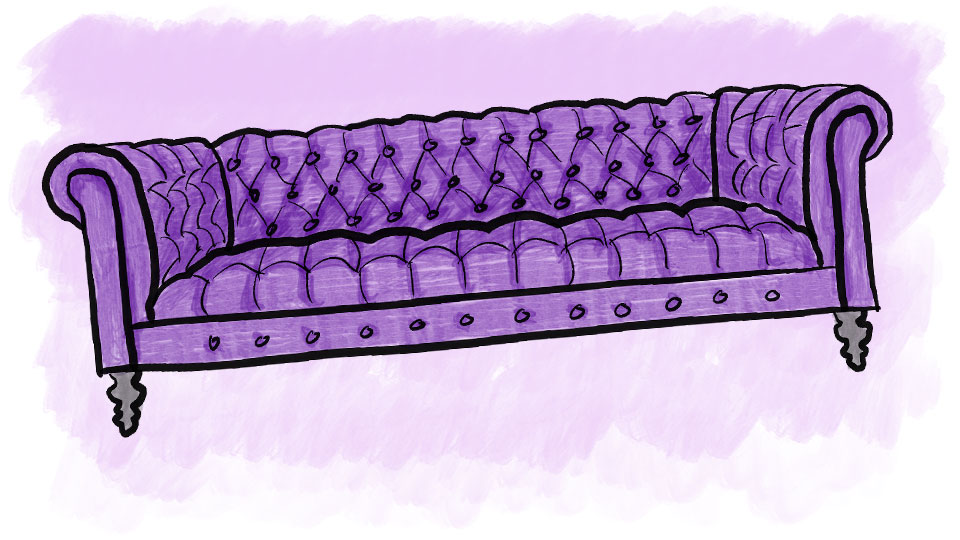 RELATED POSTS
Overcome Hurdles To Creating A Beautiful Home
Applying style from our fantasy house to our actual residence with the limitations presented by our budget, practical needs and the structure of the house itself can be a source of frustration.

So Close, Yet Sofa
We left our old sofa in Austin. In the midst of starting a furniture company, it seemed a little silly to drag another company's product halfway across the country. Good thing we left it behind, because it never would have fit in the moving truck.