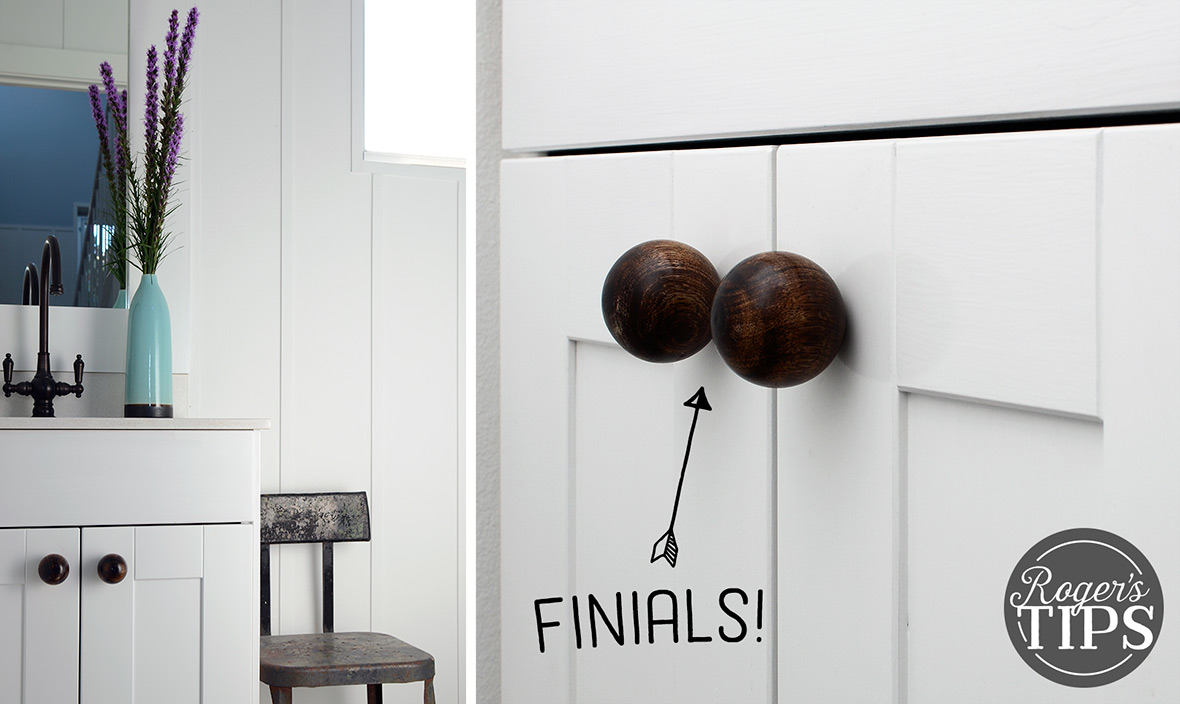 I've found so many great design tips over the years. Here's one of them.
I love using oversized knobs on powder room vanities - it's fun and unexpected. Since most cabinet knobs aren't the right size, I use drapery finials for a bigger impact.
Have you ever done something unusual for cabinet hardware? Did it work?

Roger Hazard
· Founder · Roger + Chris · Sharon Springs, NY
Roger Hazard is TV's original home stager, as well as designer / producer on the international, Emmy-nominated "SELL THIS HOUSE," "SELL THIS HOUSE: EXTREME," and "MOVE THIS HOUSE." MORE ABOUT Roger Hazard
Hot right now on Roger + Chris

How to Clean Velvet Furniture
Velvet fabric can be a bit trickier to clean than other fabrics because, in addition to removing the stain, you must take care to avoid "crushing" the nap of the fiber. Here are some tips to help you successfully remove stains without damaging your beautiful furniture.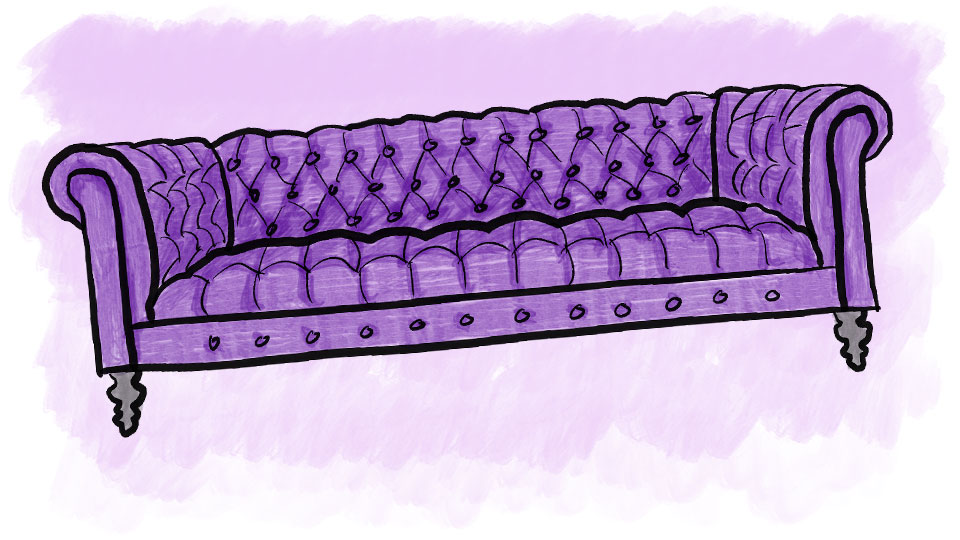 Best Blue Velvet Sofas
We've gathered some of our favorite sofas and armchairs in gorgeous blue velvets, along with design inspiration from around the web.

RELATED POSTS

Sneak Peek of Renovation Project
A whole-house renovation project I managed here in Austin is approaching completion, and I wanted to share a sneak peek of the completed kitchen. More photos of the entire project are coming soon!

Some of City's Coolest Spots Provide Patio Inspiration
Today I am going to share some tips for bringing the unique style of Austin's hippest outdoor spaces to your own backyard. With creativity and good planning, you can create an amazing outdoor room that is affordable, low-maintenance and environmentally friendly.