Kitchens 101: Trends and best practices in kitchen style, layout, and functionality.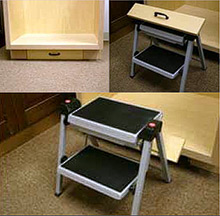 Reach those upper cabinets with this stowable step stool.
Do you have tough-to-reach shelves and cabinets in your kitchen? Are you sick of climbing on dining chairs or digging your step stool out of a closet every time you need to grab a pot or pan?
A hidden step stool is a clever solution, giving you a conveniently-located stool that's ready in a moment's notice. Instead of taking up valuable space in your pantry or mudroom, the hidden step stool reclaims otherwise unused space beneath a base cabinet. Disguised as a small drawer, the stool's facade attracts little attention when it's stowed. Just grab the handle, pull it out, and swing the stool open. It collapses and tucks away just as easily.
The collapsed unit is just 3 and 3/4 inches tall and needs only 1/4 inch of clearance to slide under a cabinet.
For more information on this clever option, visit www.customcupboards.com.

Roger Hazard
· Founder · Roger + Chris · Sharon Springs, NY
Roger Hazard is TV's original home stager, as well as designer / producer on the international, Emmy-nominated "SELL THIS HOUSE," "SELL THIS HOUSE: EXTREME," and "MOVE THIS HOUSE." MORE ABOUT Roger Hazard
Hot right now on Roger + Chris

How to Clean Velvet Furniture
Velvet fabric can be a bit trickier to clean than other fabrics because, in addition to removing the stain, you must take care to avoid "crushing" the nap of the fiber. Here are some tips to help you successfully remove stains without damaging your beautiful furniture.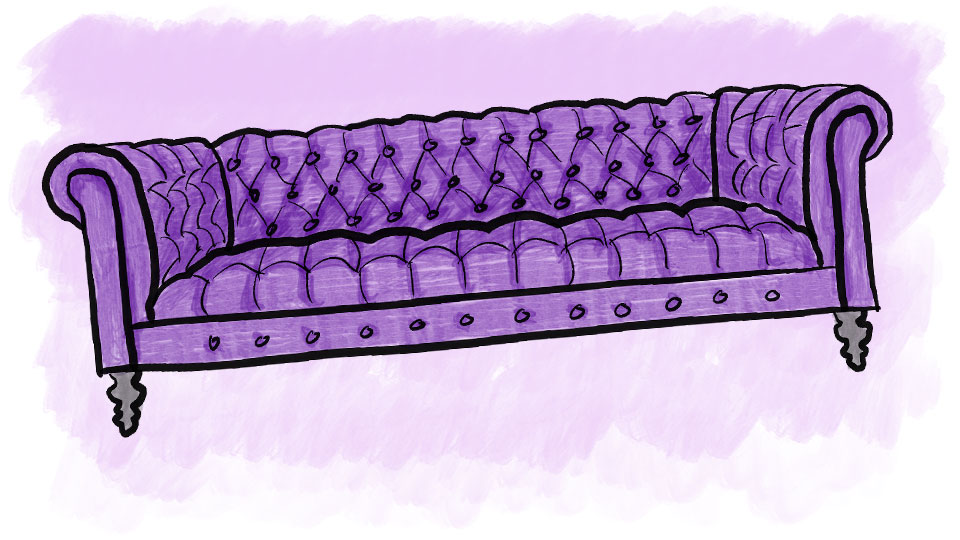 RELATED POSTS

Deconstructing a Kitchen: Clarksville Bungalow
I tackled this tiny Austin kitchen in the premier episode of my TV show, "Sell This House: Extreme." In just a few days, my team and I completely renovated the kitchen ? as well as the living room, dining area, both bedrooms, and the front yard. While all of the changes we made were important to increasing the value of the home, the kitchen transformation packed the biggest punch, helping boost the asking price by $100,000.

Kitchen Inspiration Pinboard: Funky City Loft
Lofts in cities like New York and Chicago bring comforts to industrial spaces. Cavernous spaces, huge windows, and great surfaces like old wood floors, brick walls, and exposed-beam ceilings create an environment perfect for fun, funky colors and interesting layouts. Here?s a concept for a wild kitchen tucked into a small space.