Kitchens 101: Trends and best practices in kitchen style, layout, and functionality.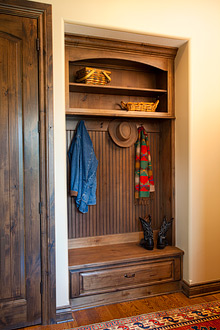 An organization station can provide a home for your daily clutter.
The kitchen is the point of entry for most homes. For those of us without mudrooms, this means the kitchen becomes the default dumping ground for jackets, shoes, hats, book bags, and purses. If you don't have space to create a mudroom or closet, a custom organization station can be a highly functional, unobtrusive alternative.
Taking just a few linear feet of space, an organization station can be custom-designed to your kitchen's footprint and tailored to your family's unique needs. In some instances, the station can be fully or partially recessed into a wall to keep walkways clear.
For the best results, give each family member a dedicated coat hook, bag cubby, and drawer. Use shelves above the coat hooks to stow items to which your kids don't need access - this can be a good place for purses, briefcases, and laptop bags. If you have space, create cubbyholes for shoes.
Add style to function by choosing a color or finish that complement your main cabinetry. I'm personally a fan of light-colored neutrals. While white paint may seem like a good fit, look into light grays and taupes as an alternative to help hide dirt and mud brought in on shoes. The back panel can add visual interest - I'm a big fan of the bead board used in this example. Have fun with drawer pulls and coat hooks; you can carry over hardware similar to what's used elsewhere in your kitchen, or you can treat this unit as a piece of standalone furniture and mix up the look. A standard base cabinet toe kick is perfectly sufficient, but swapping in furniture legs may give the unit more presence.

Roger Hazard
· Founder · Roger + Chris · Sharon Springs, NY
Roger Hazard is TV's original home stager, as well as designer / producer on the international, Emmy-nominated "SELL THIS HOUSE," "SELL THIS HOUSE: EXTREME," and "MOVE THIS HOUSE." MORE ABOUT Roger Hazard
Hot right now on Roger + Chris
How to Clean Velvet Furniture
Velvet fabric can be a bit trickier to clean than other fabrics because, in addition to removing the stain, you must take care to avoid "crushing" the nap of the fiber. Here are some tips to help you successfully remove stains without damaging your beautiful furniture.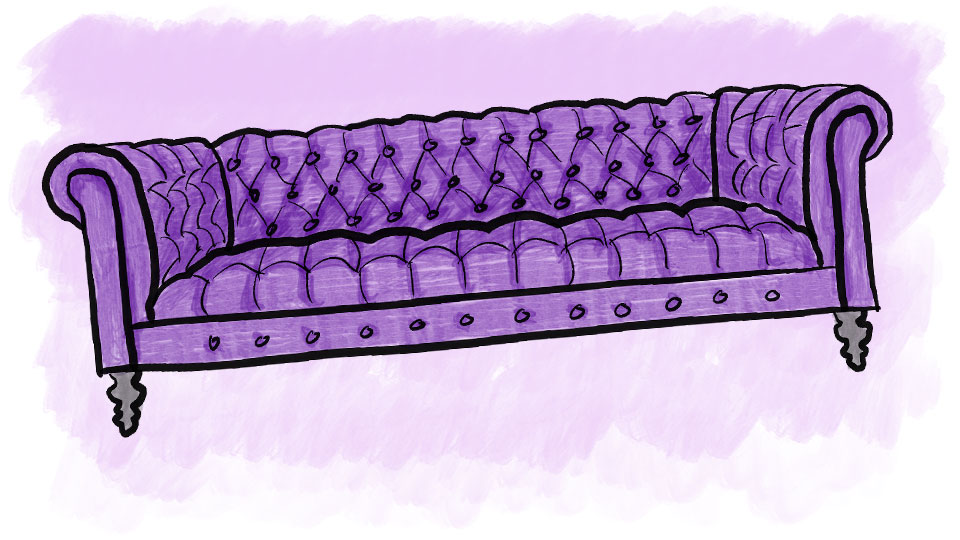 Restyling a Garden House: Paint It Black
A cute, 160-year old Italianate Victorian had the potential to be a stunning garden house - but only after taming the garden, adding style to the porches, and applying some unexpected new colors.

RELATED POSTS

Guidebook, Step Six: Dealing With Contractors
Step six of the design process addresses working well with your general contractor. A good working relationship with your kitchen renovation contractor can be the factor that determines the success of your project. Here are seven key tips for creating and maintaining a harmonious partnership.

Guidebook, Step Four: Hiring a Kitchen Designer
Step four of the design process focuses on selecting a professional kitchen designer. Hiring a kitchen designer in most cases will be money well spent. Beyond just assisting you through the myriad of decisions related to your remodel, a designer can introduce fashion-forward colors and finishes that will keep your kitchen looking fresh and up-to-date for years to come.