A big thank you to everyone who submitted a painting horror story! I received dozens of great stories, and it was difficult to narrow it down to just three finalists, but here they are. Please take a minute to read all three and press the "like" button on the story you enjoyed most. (You're allowed to vote for more than one!)
The author of the story that receives the the most likes will receive a one hour phone consultation with me about his or her home and any upcoming design projects. The author of the second place story will get an autographed HAZARD t-shirt. The author of third place story will receive an autographed photo.
Read these stories - they are all hilarious - and be sure to choose your favorites by liking the post!
- Roger
Finalist #1:
Police officers mistake Sunny's son's room for a crime scene.

Read the full story on CertaPro's Facebook page.
Finalist #2:
Carlos' grandmother learned not to wear sunglasses when choosing paint colors.

Read the full story on CertaPro's Facebook page.
Finalist #3:
Mike was almost finished painting his ceiling. Almost. And then? Well, it involves a ladder, white paint, and a dog.

Read the full story on CertaPro's Facebook page.

Roger Hazard
· Founder · Roger + Chris · Sharon Springs, NY
Roger Hazard is TV's original home stager, as well as designer / producer on the international, Emmy-nominated "SELL THIS HOUSE," "SELL THIS HOUSE: EXTREME," and "MOVE THIS HOUSE." MORE ABOUT Roger Hazard
Hot right now on Roger + Chris
How to Clean Velvet Furniture
Velvet fabric can be a bit trickier to clean than other fabrics because, in addition to removing the stain, you must take care to avoid "crushing" the nap of the fiber. Here are some tips to help you successfully remove stains without damaging your beautiful furniture.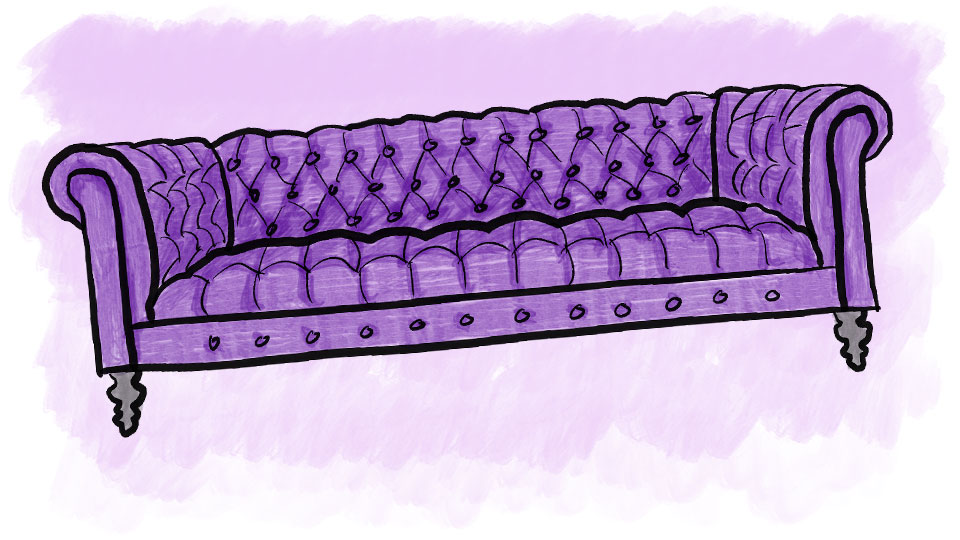 Best Blue Velvet Sofas
We've gathered some of our favorite sofas and armchairs in gorgeous blue velvets, along with design inspiration from around the web.

Restyling a Garden House: Paint It Black
A cute, 160-year old Italianate Victorian had the potential to be a stunning garden house - but only after taming the garden, adding style to the porches, and applying some unexpected new colors.

RELATED POSTS

10 Facts: Paint
You may think you know everything about paint, but did you know these ten surprising color facts?