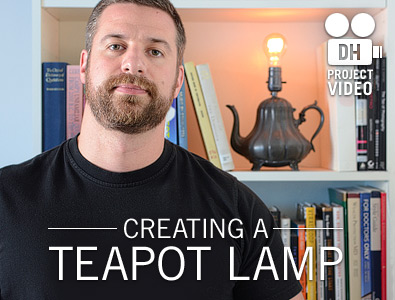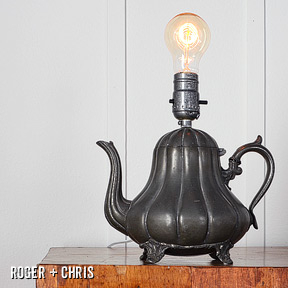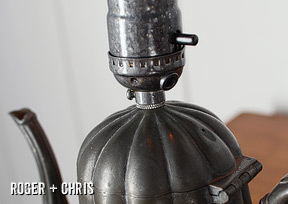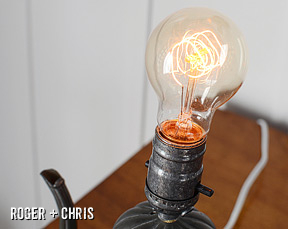 Combine an antique teapot with an inexpensive lighting kit to create a one-of-a-kind lamp for your home. All it takes is about thirty minutes and around $30 dollars.
Watch this video to learn how to select the right kind of teapot, what parts you will need, and how to assemble the lamp.
Here's what you'll need for this project.
A teapot or similar item for the lamp body
A Westinghouse Make-A-Lamp kit
A Westinghouse lamp accessory kit
A light bulb
Spray paint (optional)
A plug-in lamp dimmer (optional)
A lampshade, harp, and finial (optional)

Hot right now on Roger + Chris
How to Clean Velvet Furniture
Velvet fabric can be a bit trickier to clean than other fabrics because, in addition to removing the stain, you must take care to avoid "crushing" the nap of the fiber. Here are some tips to help you successfully remove stains without damaging your beautiful furniture.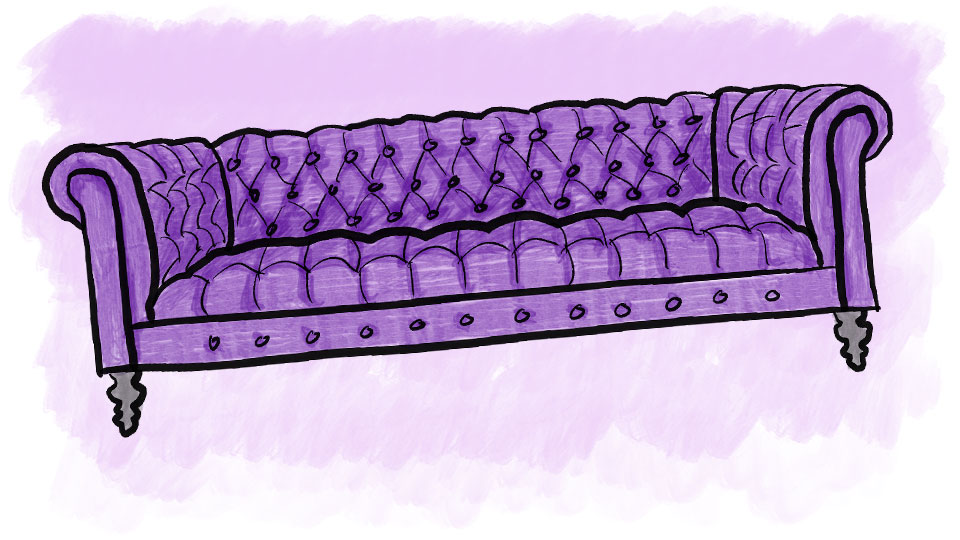 Best Blue Velvet Sofas
We've gathered some of our favorite sofas and armchairs in gorgeous blue velvets, along with design inspiration from around the web.

RELATED POSTS
Roger's Tips: Finials As Cabinet Knobs
I love using oversized knobs on powder room vanities - it's fun and unexpected. Since most cabinet knobs aren't the right size, I use drapery finials for a bigger impact.