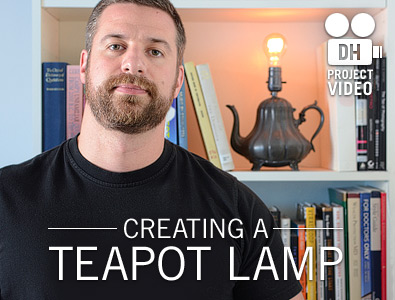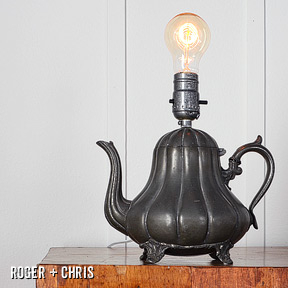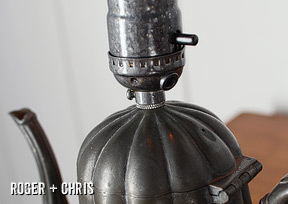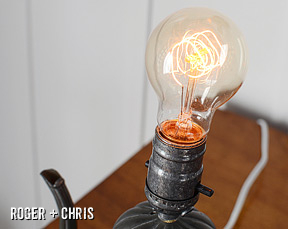 Combine an antique teapot with an inexpensive lighting kit to create a one-of-a-kind lamp for your home. All it takes is about thirty minutes and around $30 dollars.
Watch this video to learn how to select the right kind of teapot, what parts you will need, and how to assemble the lamp.
Here's what you'll need for this project.
A teapot or similar item for the lamp body
A Westinghouse Make-A-Lamp kit
A Westinghouse lamp accessory kit
A light bulb
Spray paint (optional)
A plug-in lamp dimmer (optional)
A lampshade, harp, and finial (optional)

Hot right now on Roger + Chris
Restyling a Garden House: Paint It Black
A cute, 160-year old Italianate Victorian had the potential to be a stunning garden house - but only after taming the garden, adding style to the porches, and applying some unexpected new colors.

How to Clean Velvet Furniture
Velvet fabric can be a bit trickier to clean than other fabrics because, in addition to removing the stain, you must take care to avoid "crushing" the nap of the fiber. Here are some tips to help you successfully remove stains without damaging your beautiful furniture.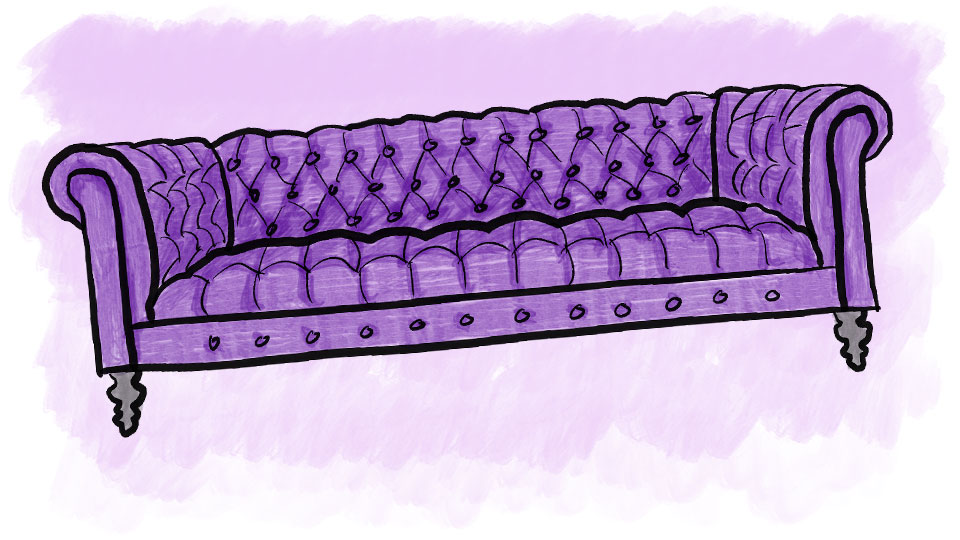 Best Blue Velvet Sofas
We've gathered some of our favorite sofas and armchairs in gorgeous blue velvets, along with design inspiration from around the web.

RELATED POSTS

Five Tips For Taking Dog Pics Worth Wagging About
Our pets are part of our family, so adding photos of them to your home can be a fun way to personalize your decor. But if you think getting good photographs of your kids is difficult, you'll soon find that dogs are an even greater challenge. Here are five tips that will give you a better shot at capturing great images of your furry friends.