Roger,

I have a kitchen that was remodeled in the 1980s. The cabinets are European style (no hardware) almond laminate with an oak strip on the bottom of each. The stove and fridge are almond as well. What would be a good wall color to make the room look more modern? Painting the cabinets is not an option.

John W.
Chicago, IL
John,

I remember when that cabinet style was so popular. I would try a sage green. It's strong enough to take some attention away from the cabinets and goes well with almond.

Roger
Don't forget: Submit your question to Roger and he will answer it in an upcoming post.

Roger Hazard
· Founder · Roger + Chris · Sharon Springs, NY
Roger Hazard is TV's original home stager, as well as designer / producer on the international, Emmy-nominated "SELL THIS HOUSE," "SELL THIS HOUSE: EXTREME," and "MOVE THIS HOUSE." MORE ABOUT Roger Hazard
Hot right now on Roger + Chris

Restyling a Garden House: Paint It Black
A cute, 160-year old Italianate Victorian had the potential to be a stunning garden house - but only after taming the garden, adding style to the porches, and applying some unexpected new colors.

How to Clean Velvet Furniture
Velvet fabric can be a bit trickier to clean than other fabrics because, in addition to removing the stain, you must take care to avoid "crushing" the nap of the fiber. Here are some tips to help you successfully remove stains without damaging your beautiful furniture.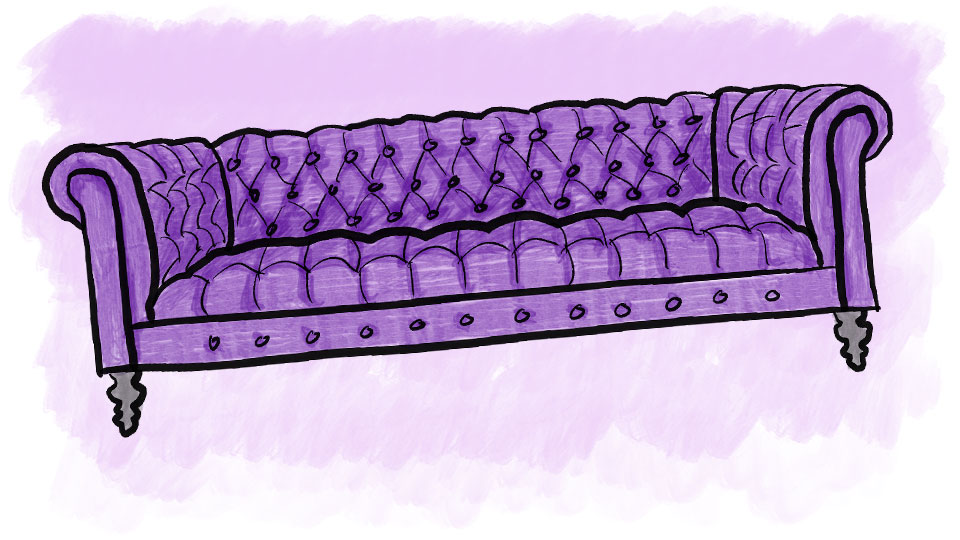 RELATED POSTS
Deconstructing a Kitchen: Clarksville Bungalow
I tackled this tiny Austin kitchen in the premier episode of my TV show, "Sell This House: Extreme." In just a few days, my team and I completely renovated the kitchen ? as well as the living room, dining area, both bedrooms, and the front yard. While all of the changes we made were important to increasing the value of the home, the kitchen transformation packed the biggest punch, helping boost the asking price by $100,000.

Guidebook, Step Five: Making Informed Budget Decisions
Step five of the design process addresses working within your budget and making informed decisions. After you've spent some time working out the scope of your renovation and begun consulting with a designer to get a better feel for the overall cost, it's time to lock down your budget and put together a plan that gives you the kitchen you need without breaking the bank.