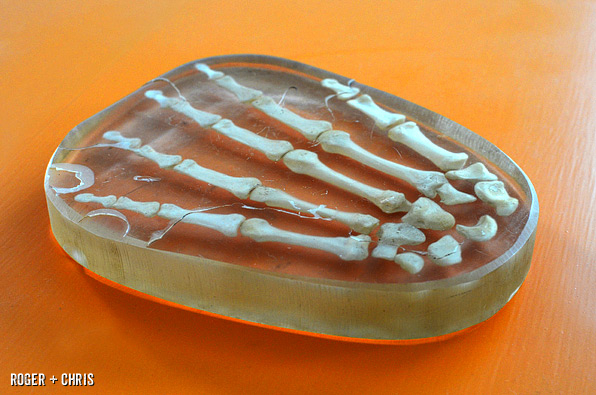 There is some debate between Roger and me as to whether this vintage scientific artifact we picked up yesterday contains real human bones or is simply a convincing reproduction.
However, there is no debate that it is possibly the world's most awesome paperweight.
Don't worry; this won't be used in a staging project (unless the target market is goth kids).

Hot right now on Roger + Chris

Best Blue Velvet Sofas
We've gathered some of our favorite sofas and armchairs in gorgeous blue velvets, along with design inspiration from around the web.


RELATED POSTS


Plan A Home Office That Is Functional And Inspirational
More of us are working out of our homes than ever. Whether full time or for just a few hours per week, it's important to carve out a dedicated area for work and storage. It can be a challenge to balance your work and home life, but the first step is designing a home office that meets your needs and inspires you daily.