Grey House: Renovating a 160-year old Victorian.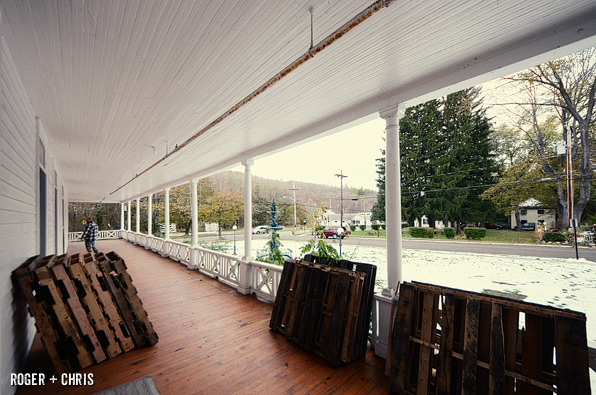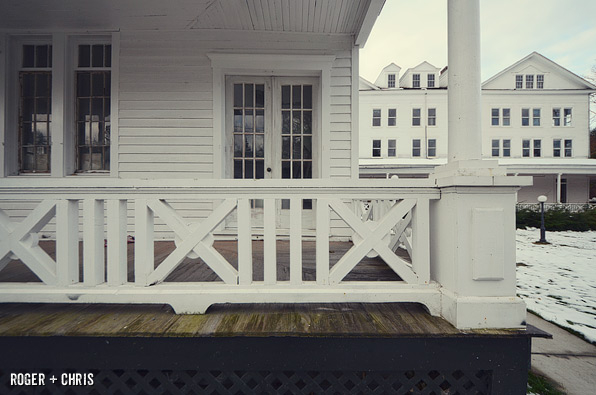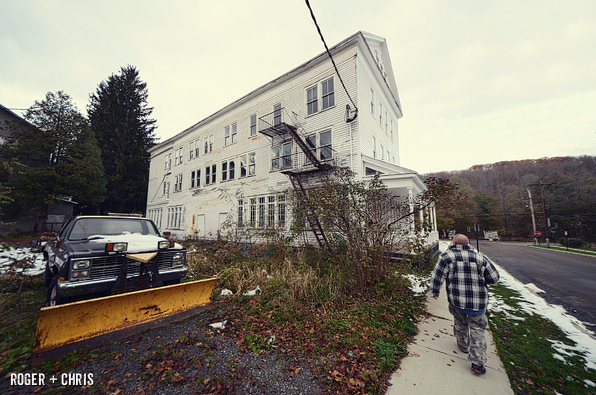 On the porch of the all-but-abandoned Rosboro Hotel in Sharon Springs, NY.

Hot right now on Roger + Chris
Restyling a Garden House: Paint It Black
A cute, 160-year old Italianate Victorian had the potential to be a stunning garden house - but only after taming the garden, adding style to the porches, and applying some unexpected new colors.


Best Blue Velvet Sofas
We've gathered some of our favorite sofas and armchairs in gorgeous blue velvets, along with design inspiration from around the web.

RELATED POSTS
Every Day is a Holiday
We just returned from a short business trip to a town that is literally a stone's throw from Canada. (We actually took the exit boldly marked as the "LAST EXIT BEFORE CANADA," which someone should use as an album title.) And while we weren't meeting or socializing with folks, we were in our hotel room watching TV.

It's April, Fools
What a difference a few degrees can make. The snow is retreating. Birds are chirping. The crowds have returned to the village.