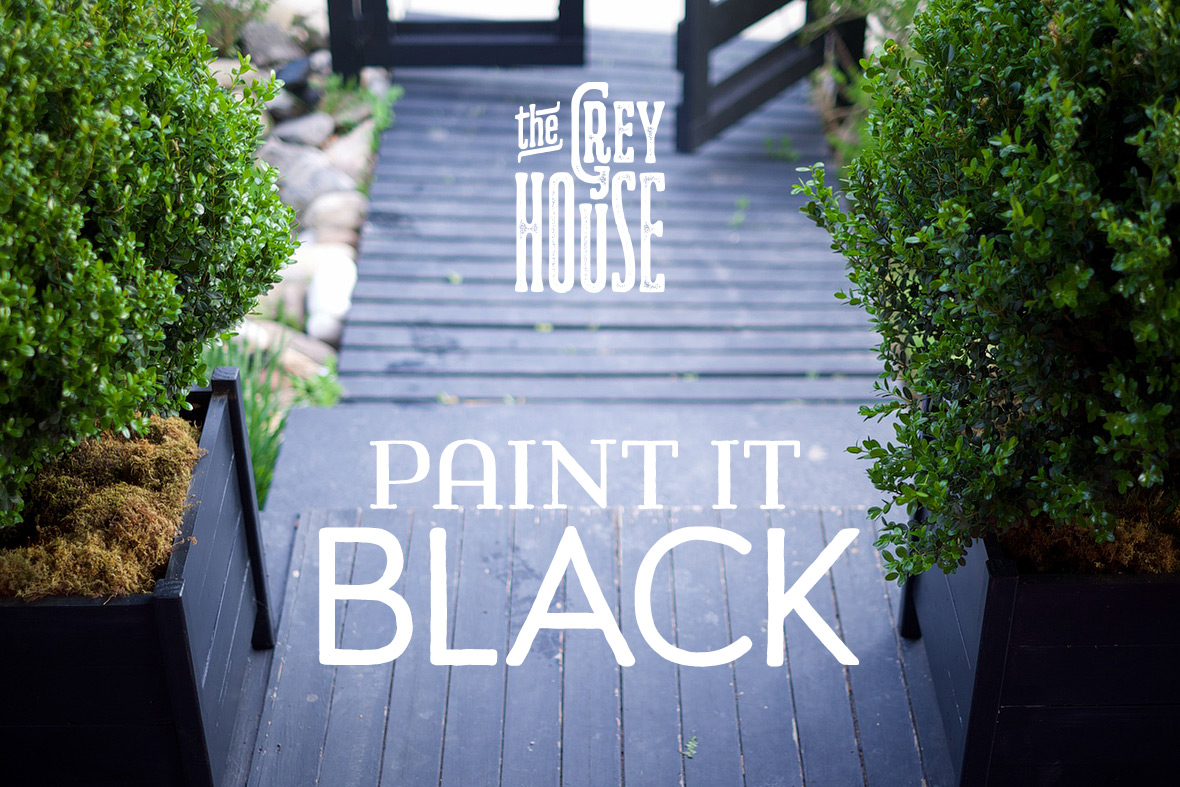 A cute, 160-year old Italianate Victorian had the potential to be a stunning garden house - but only after taming the garden, adding style to the porches, and applying some unexpected new colors.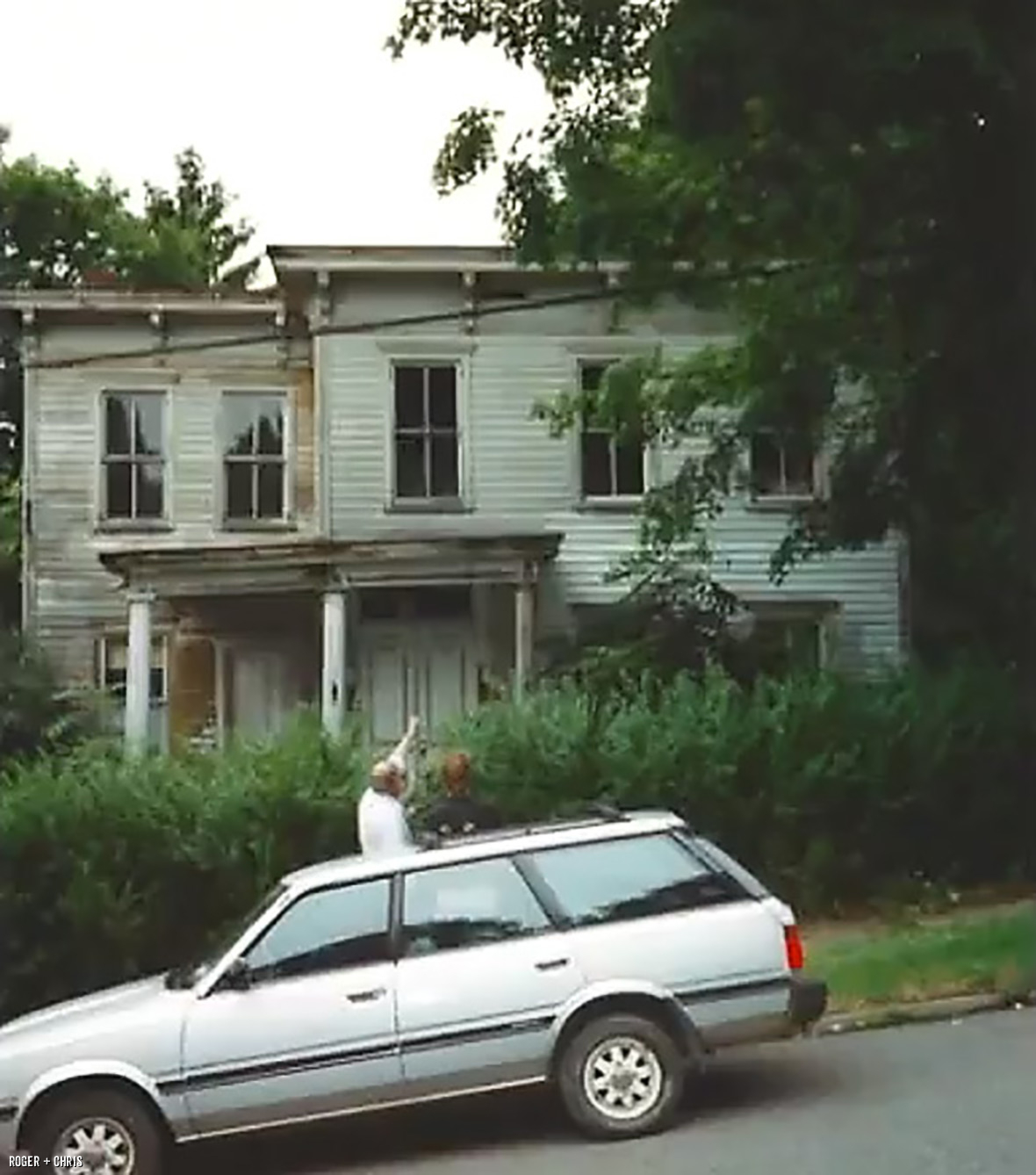 A shot of the house from when it was abandoned in the 1990s.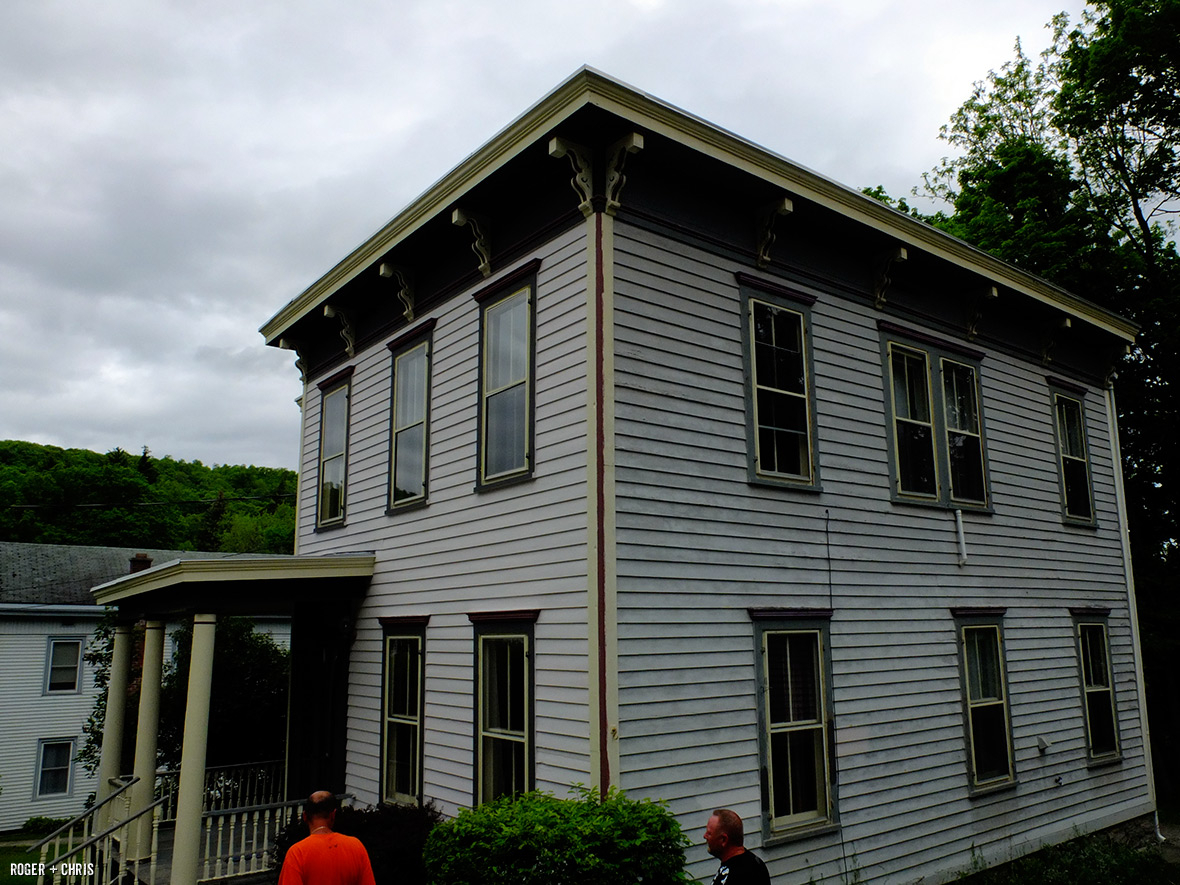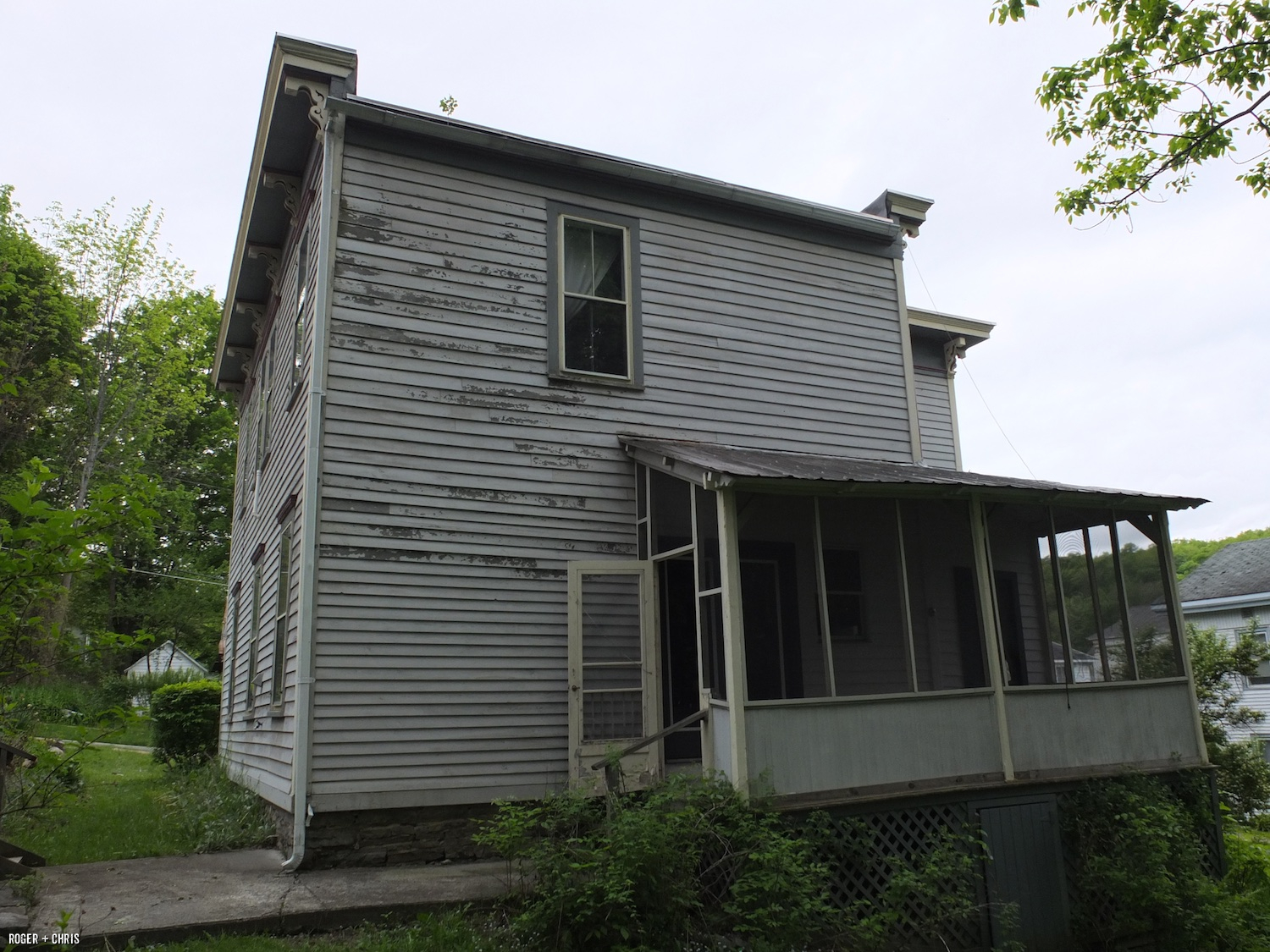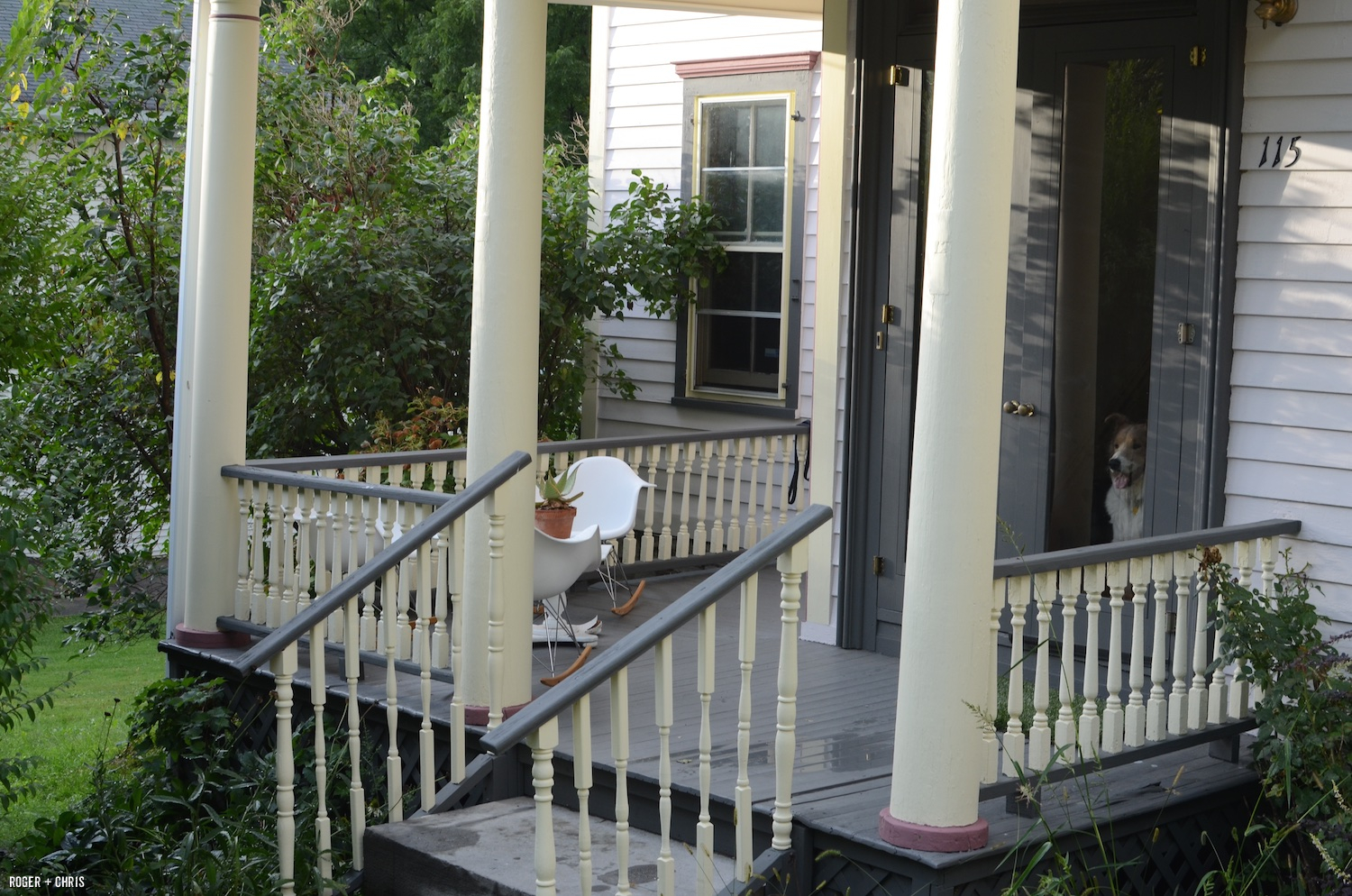 When we bought the house, the exterior wasn't in the best of condition. The landscaping lacked structure, the porches were anything but welcoming, and the fussy paint scheme was overly busy and yet still boring.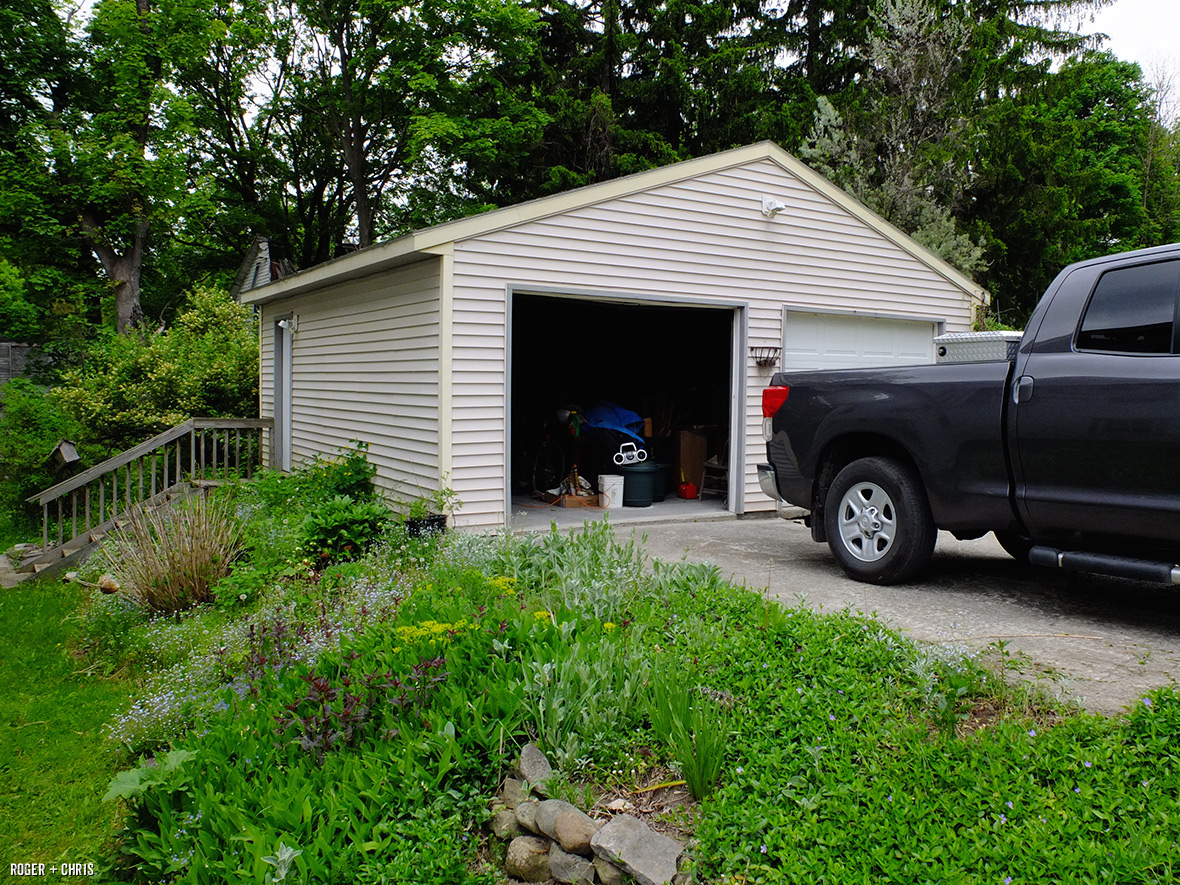 The garage had been built many years after the house, yet shared the dull colors. The driveway was...not good.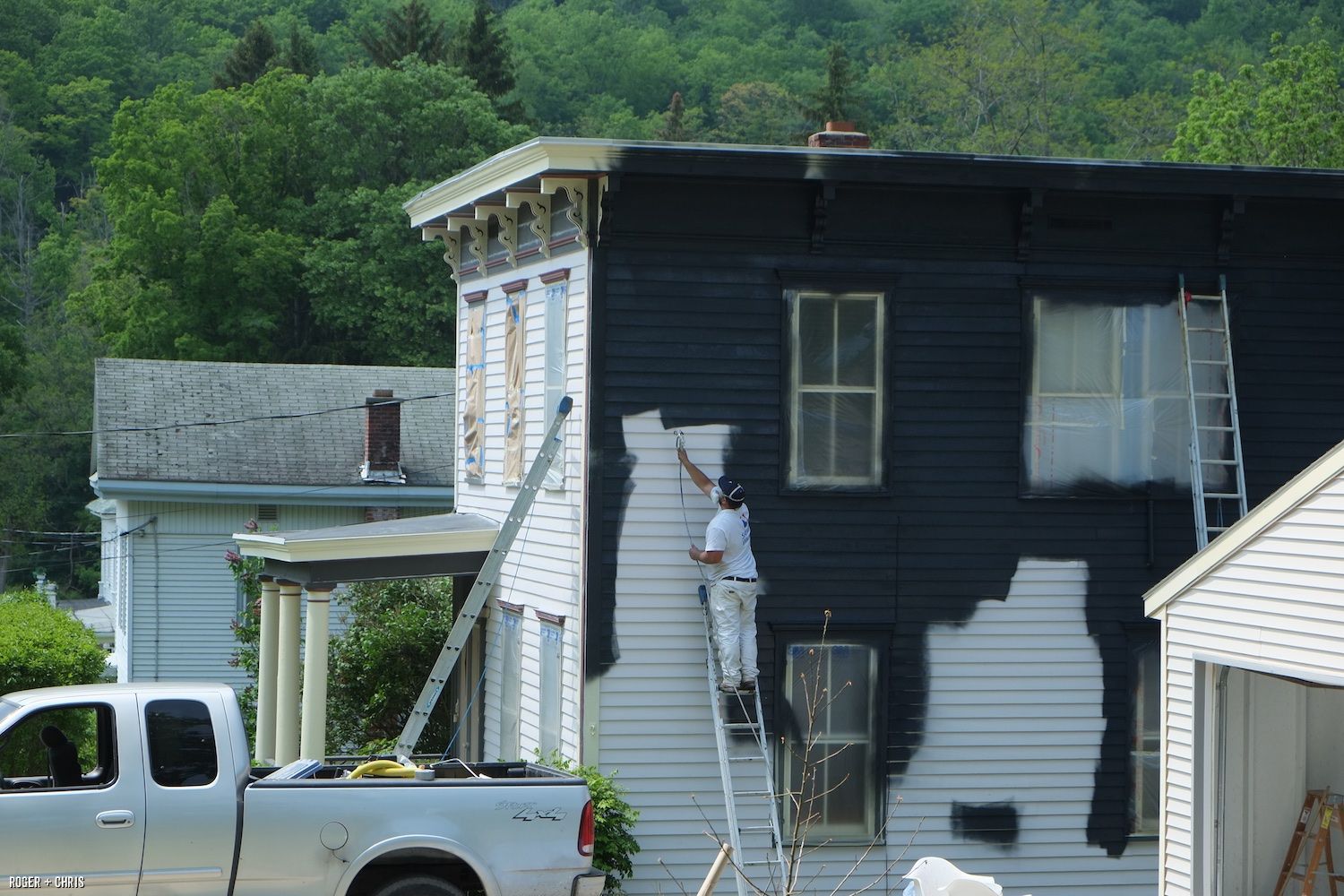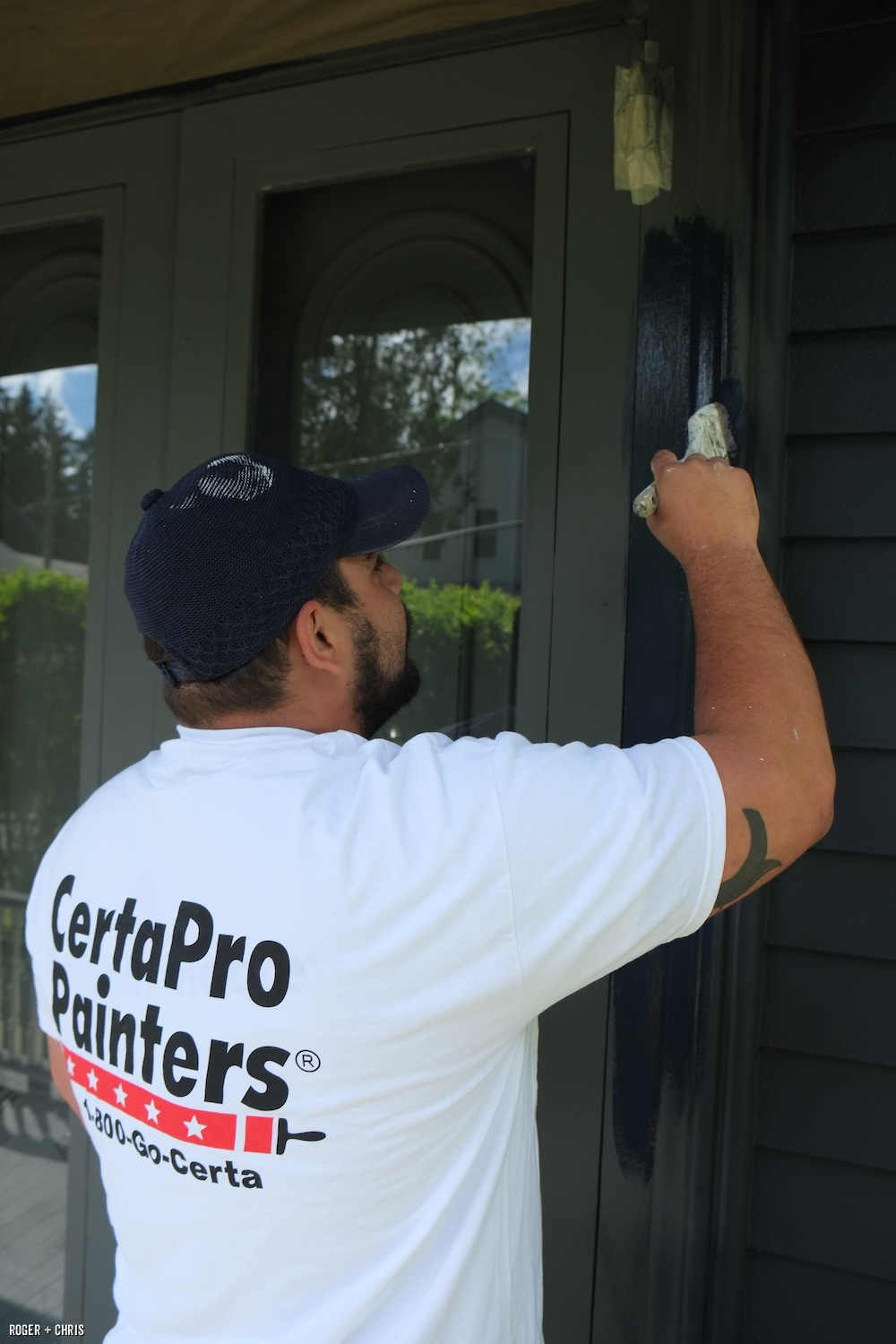 Rather than continue with a multi-color paint scheme, we opted to paint the entire house in Sherwin-Williams Inkwell. Trimwork and corbel details were highlighted not with a different color but with a different, higher sheen.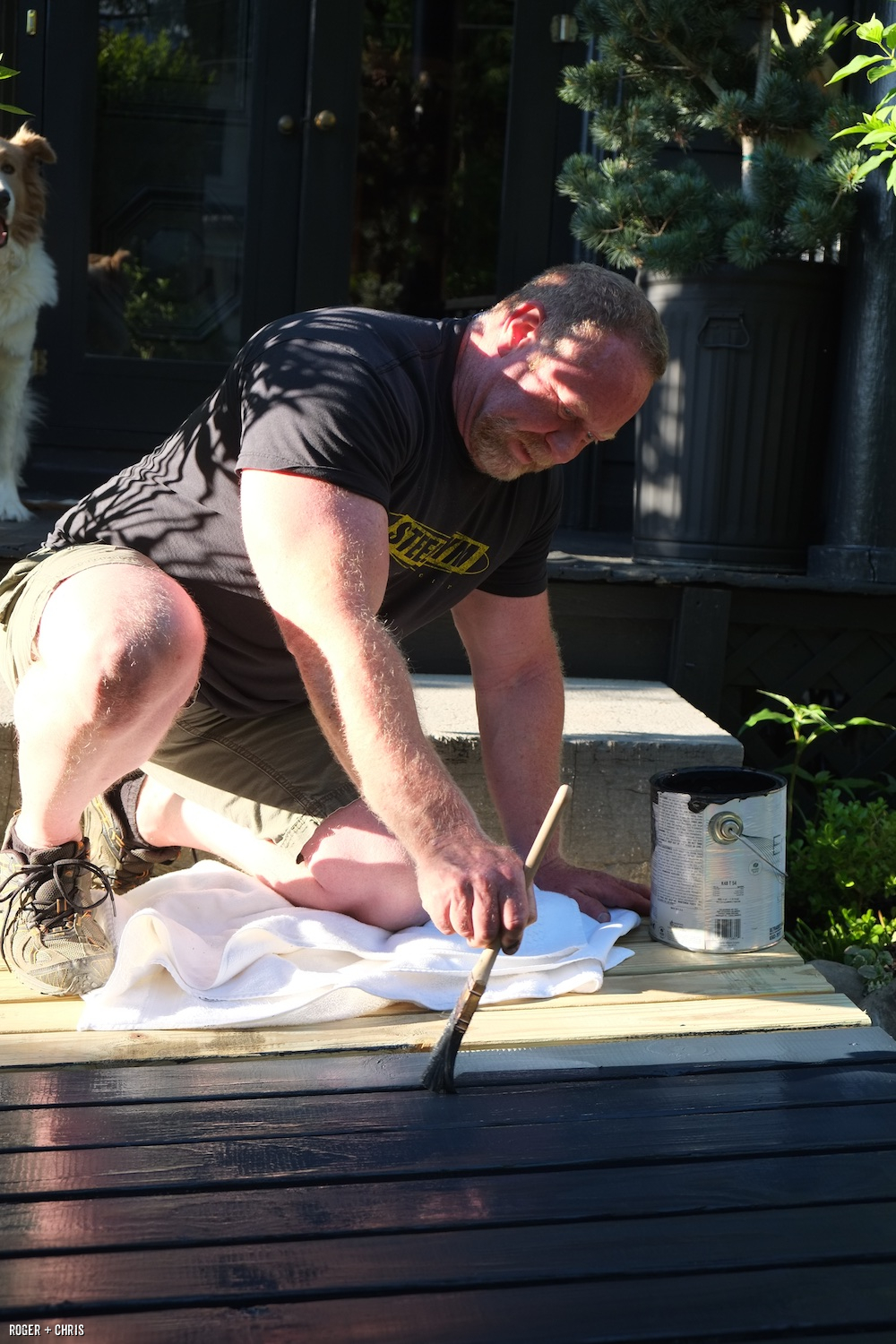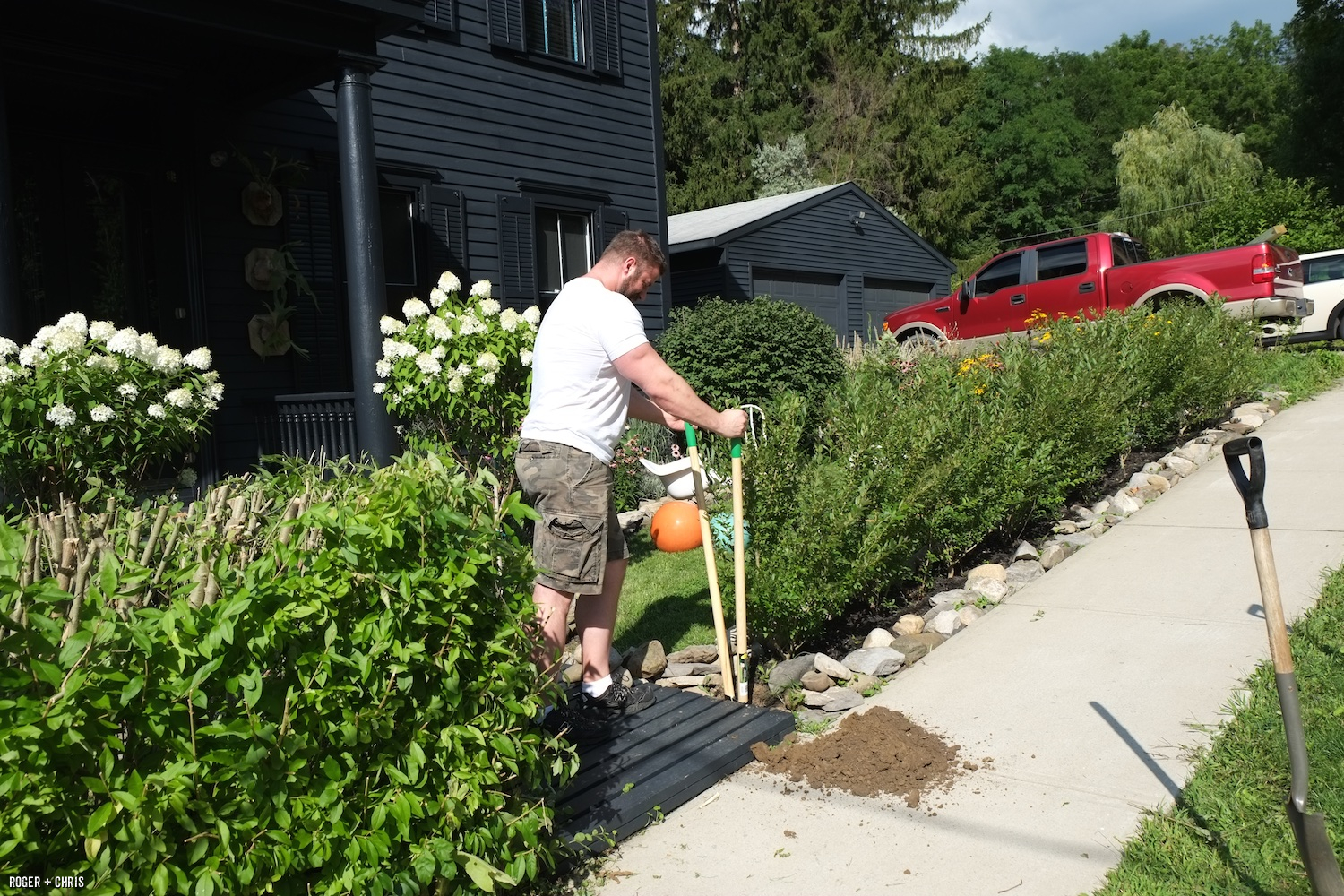 To make the simple front walk more memorable, we built a wood "boardwalk" that we painted to match the house. Our modernist wood gate lends a more formal garden house feel and helps keep Buck the dog from wandering.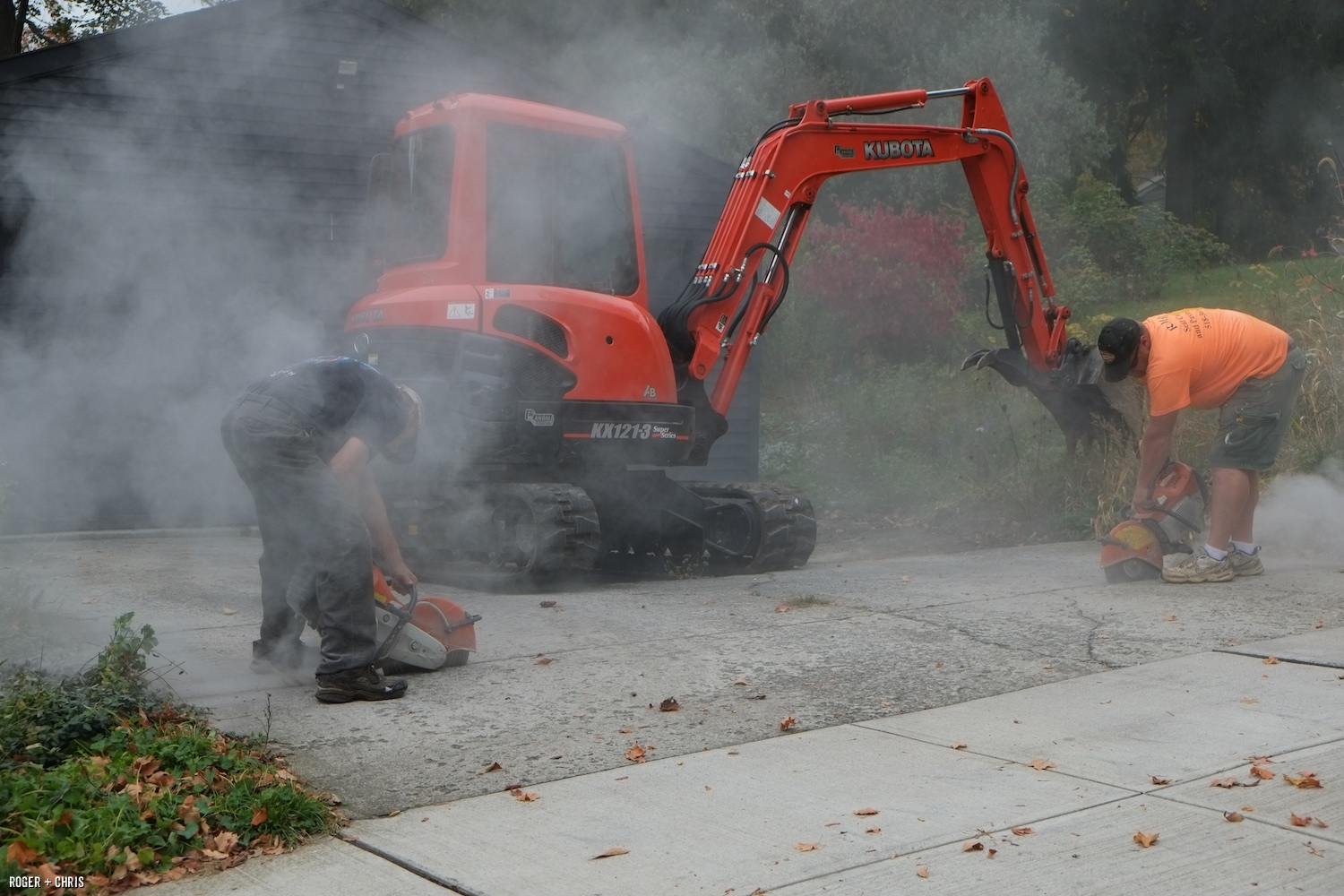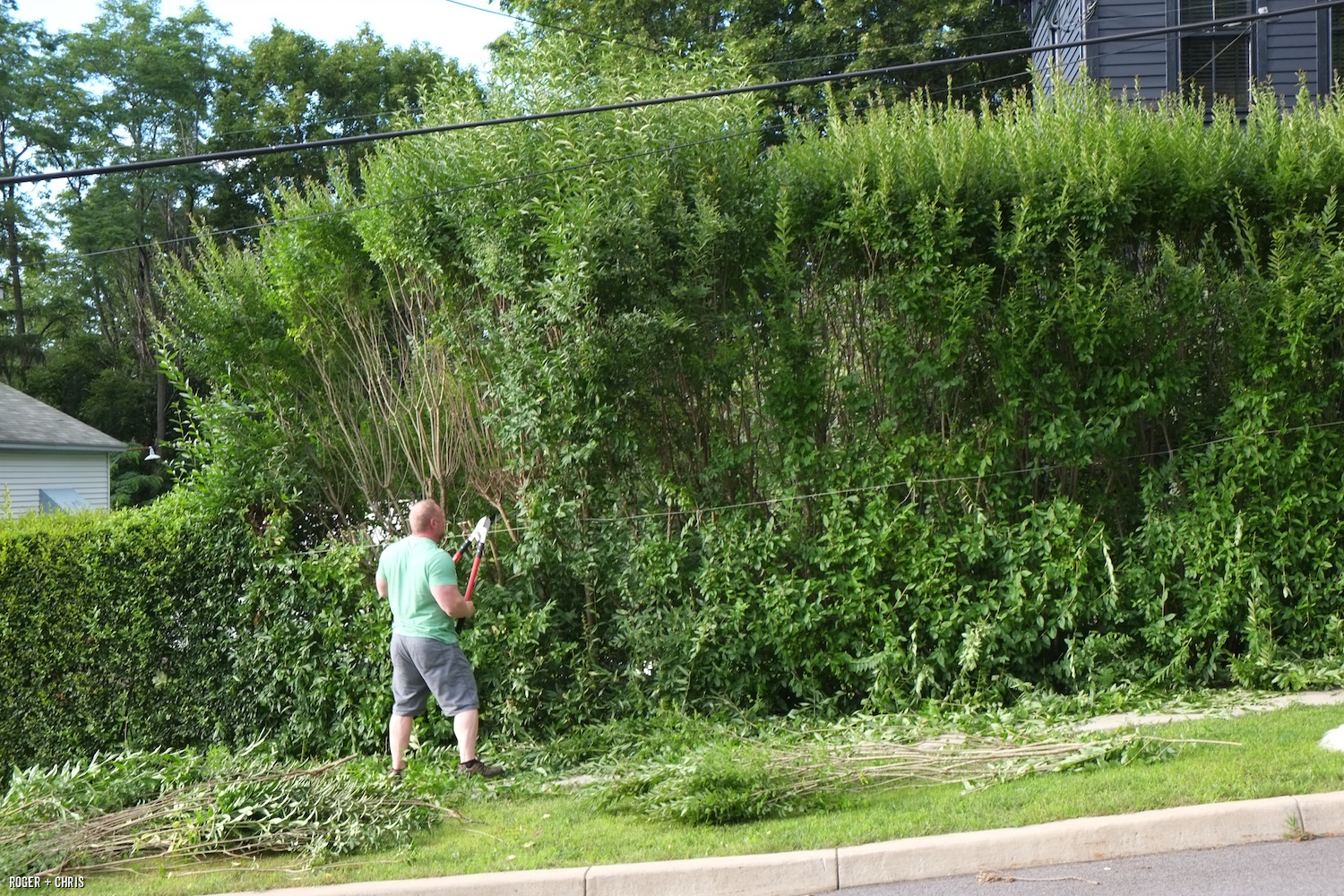 Roger created the feel of an English garden by dramatically cutting back the hedge on one side of the house, and cultivating a matching hedge on the other side.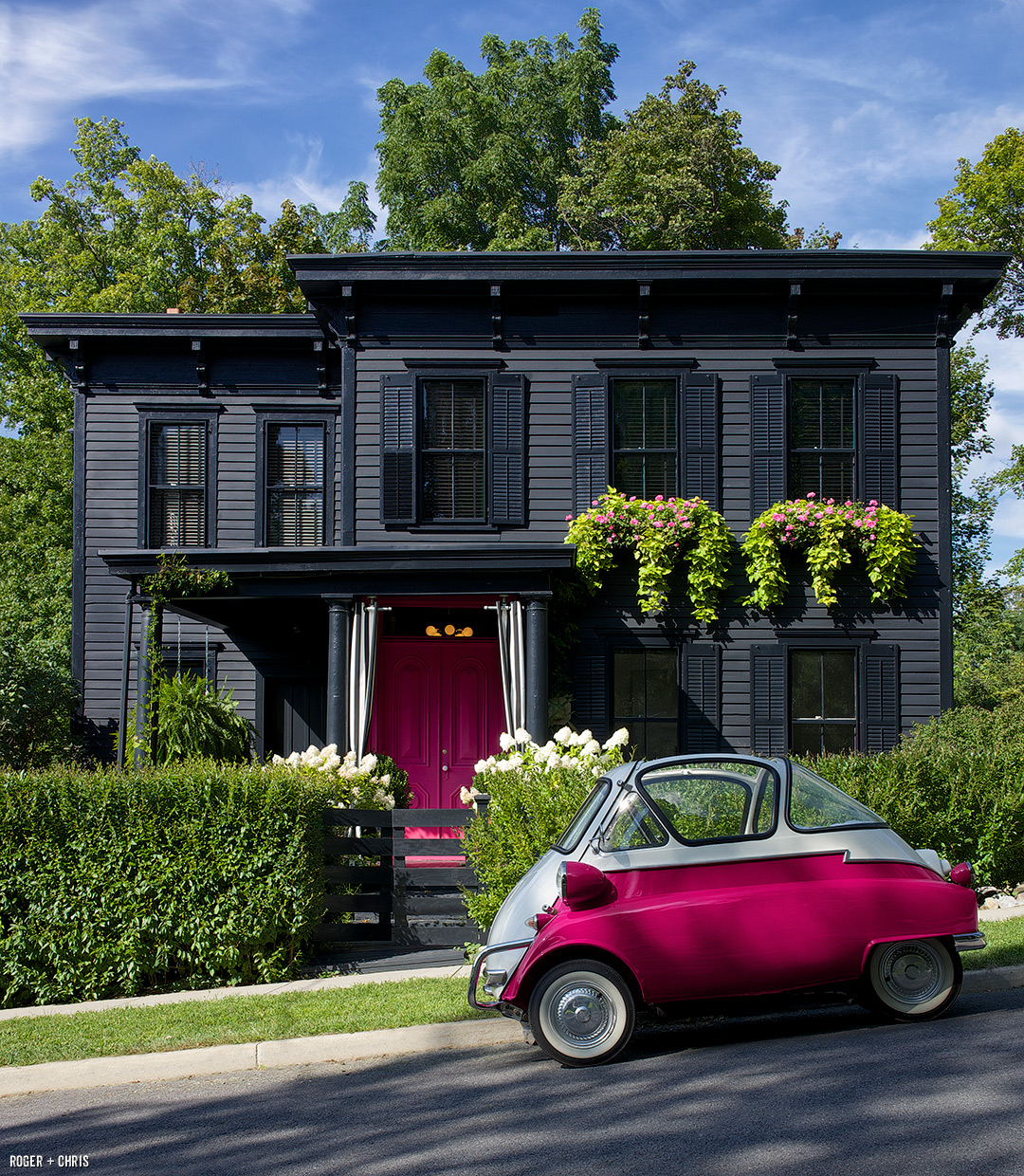 The transformed home features dramatic color, tailored landscaping, and distinctive touches like planter boxes and bold pink doors.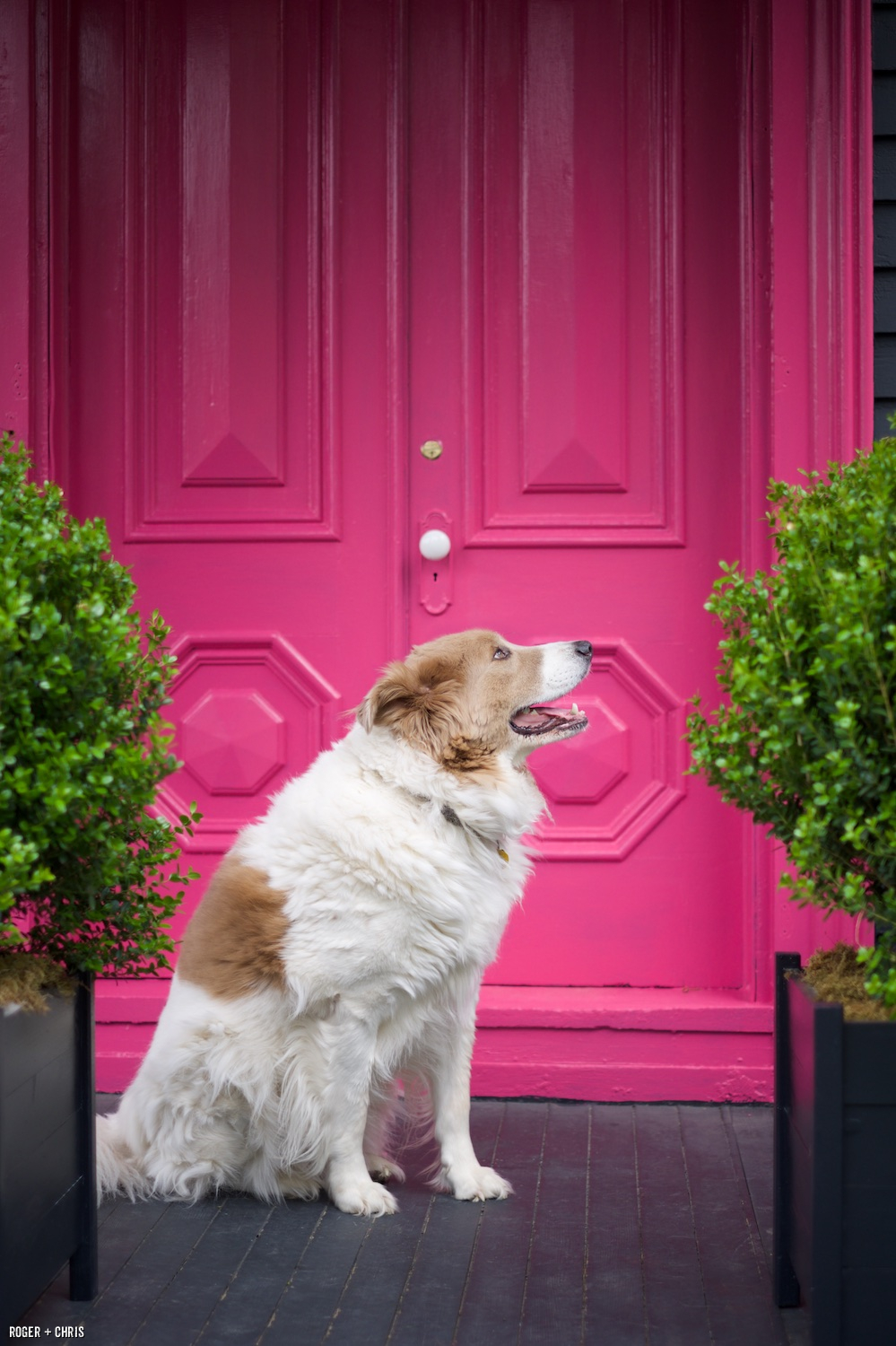 We built planter boxes and added huge boxwoods to add an English touch to the porch.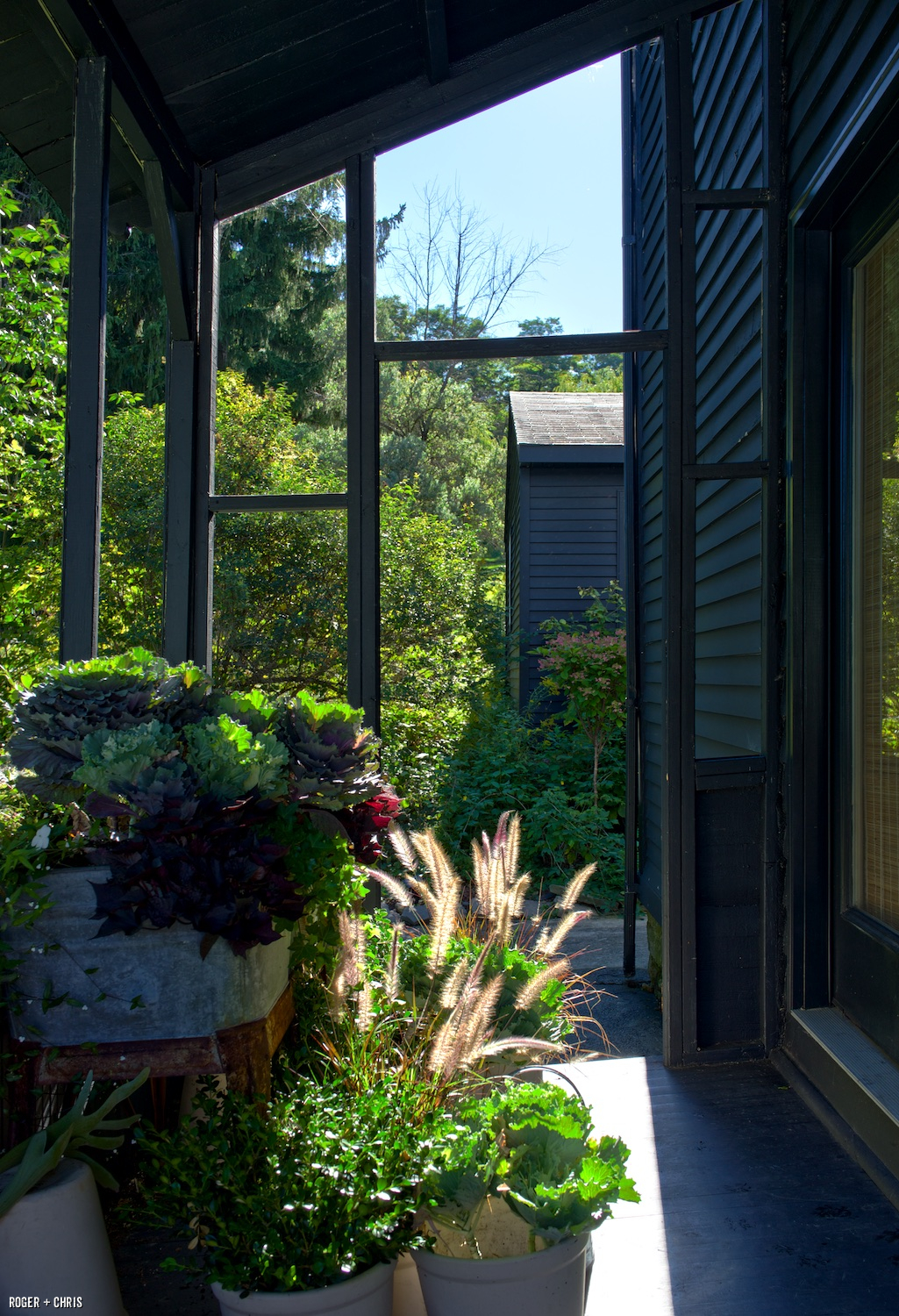 The back porch features a charming container garden, perfect for days when we keep the French doors open in the kitchen.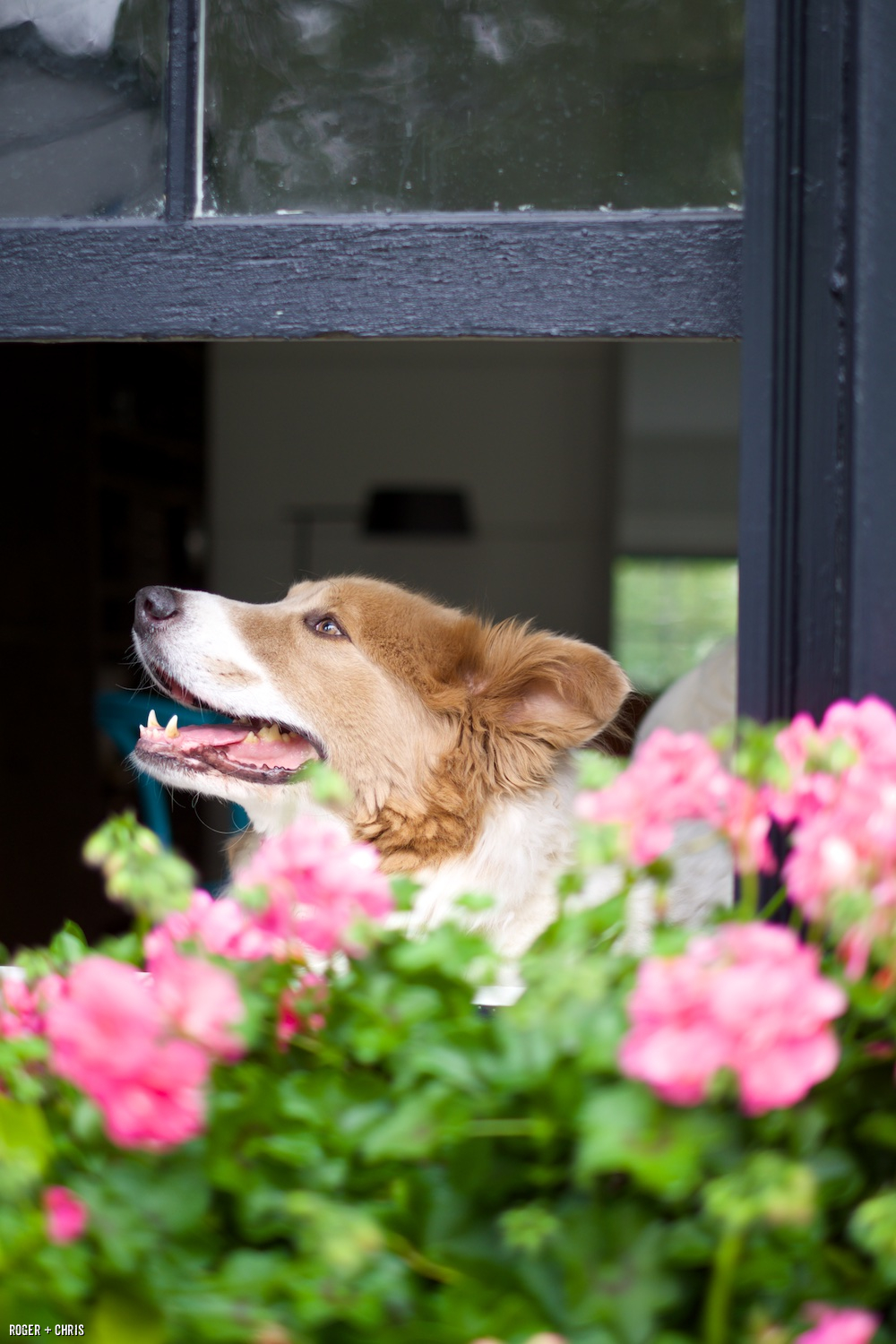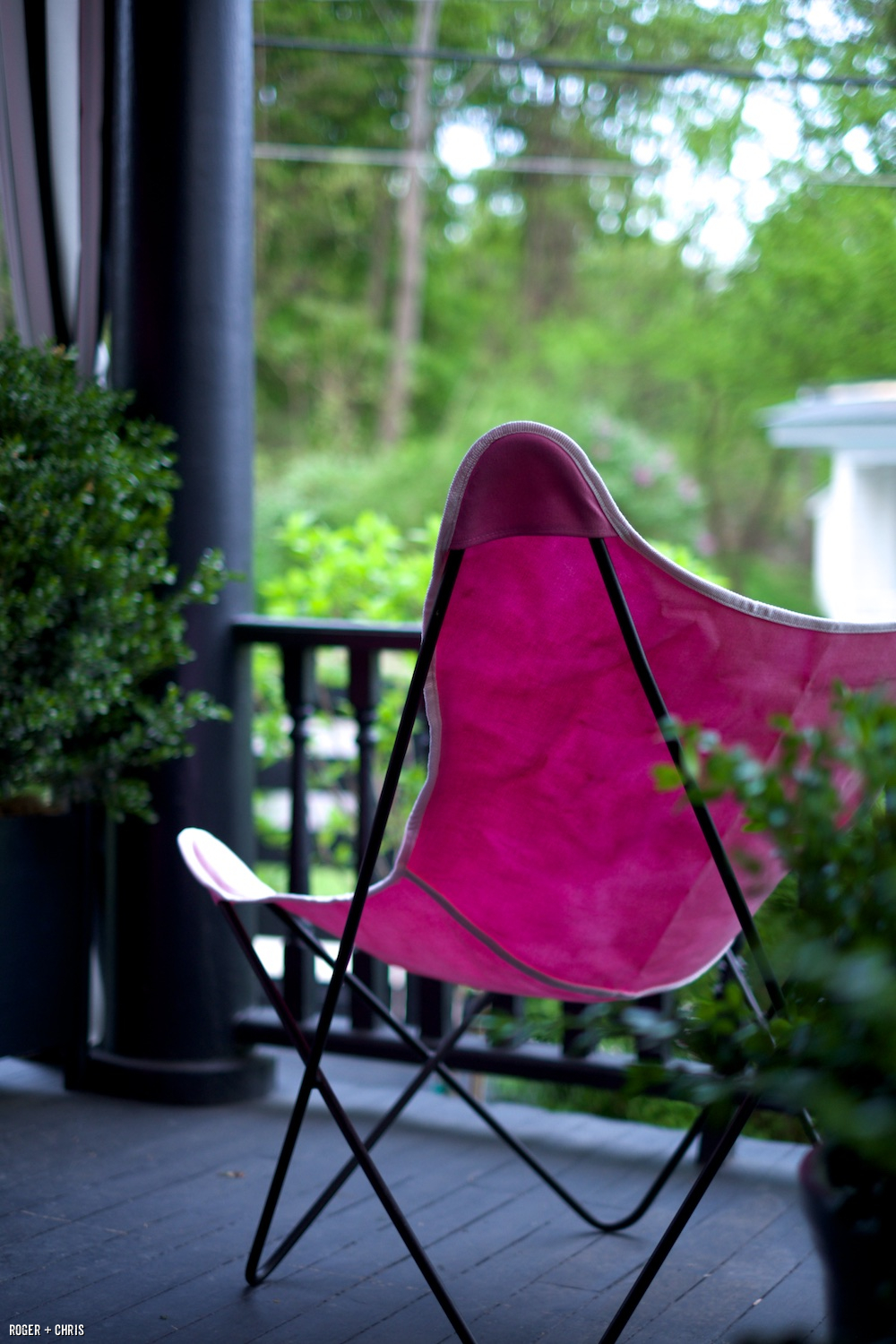 We dyed a white Butterfly Chair cover to match our color theme.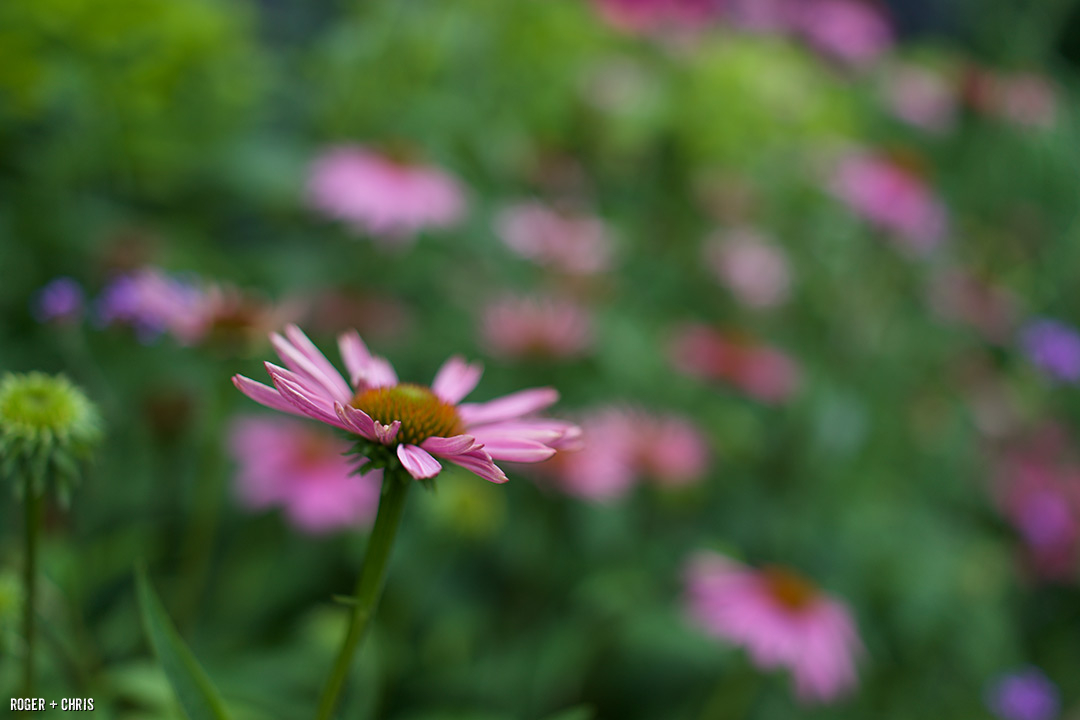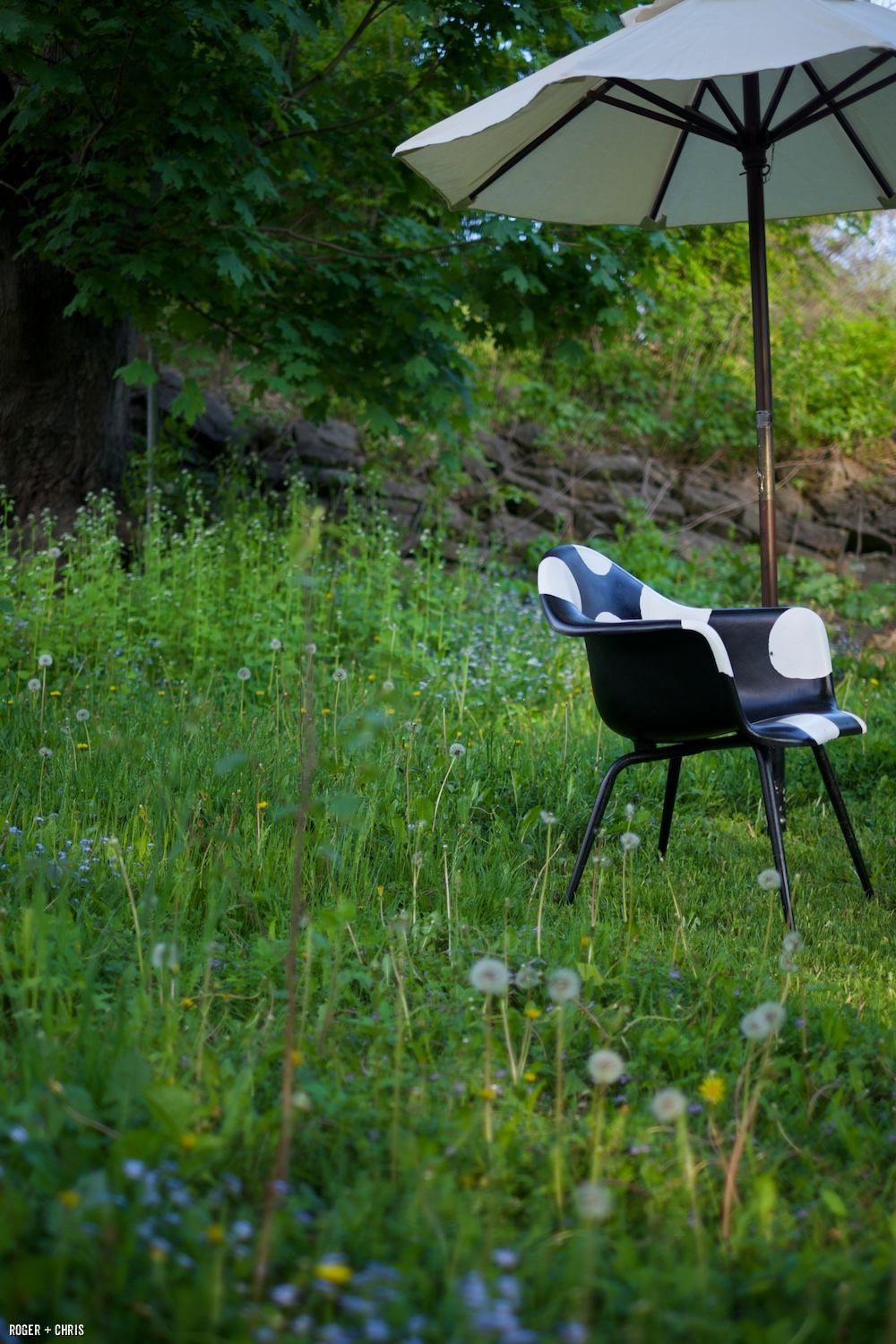 The backyard is a mixture of wilderness and whimsy, with Roger's polka dot painted Eames chair sitting amidst wildflowers.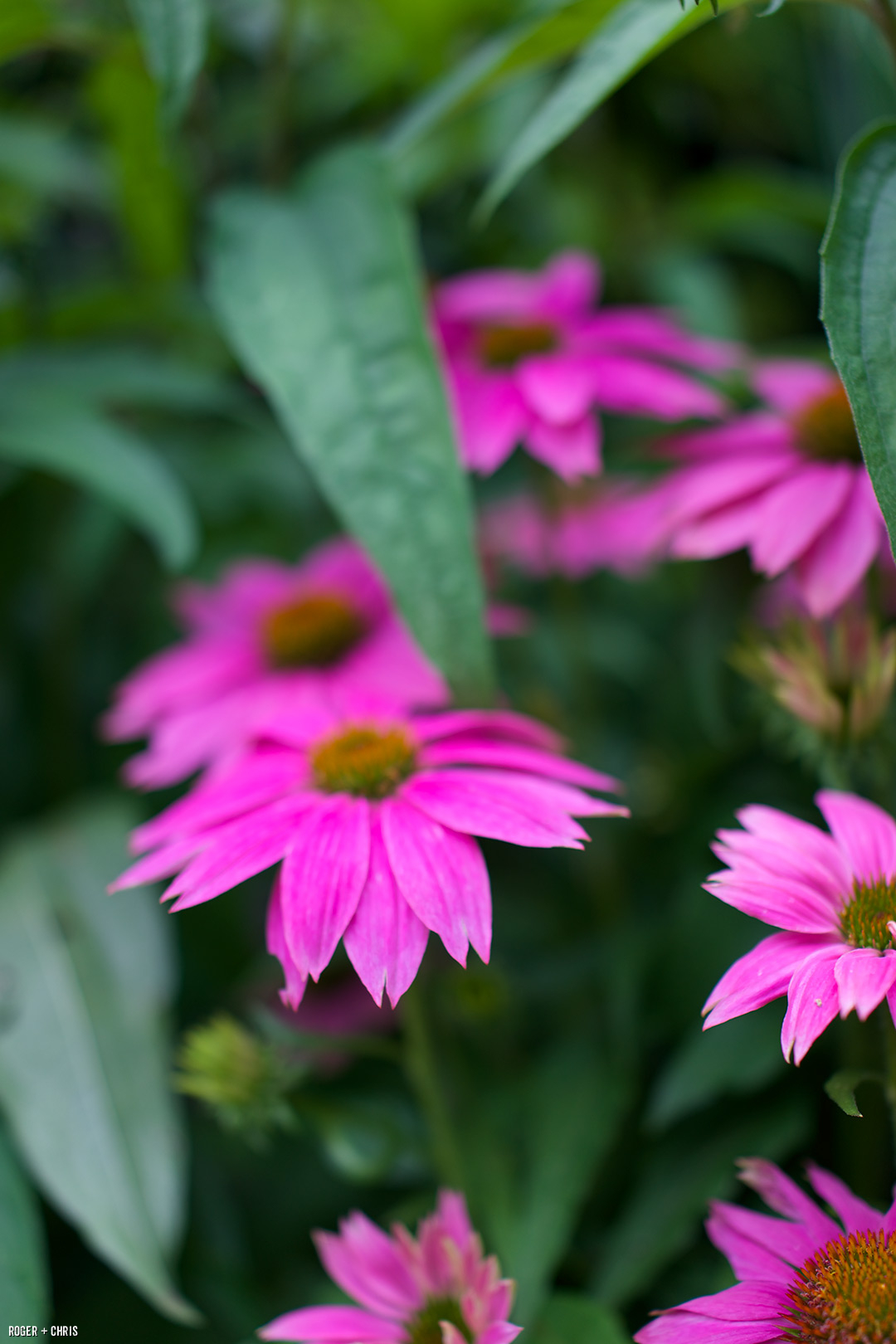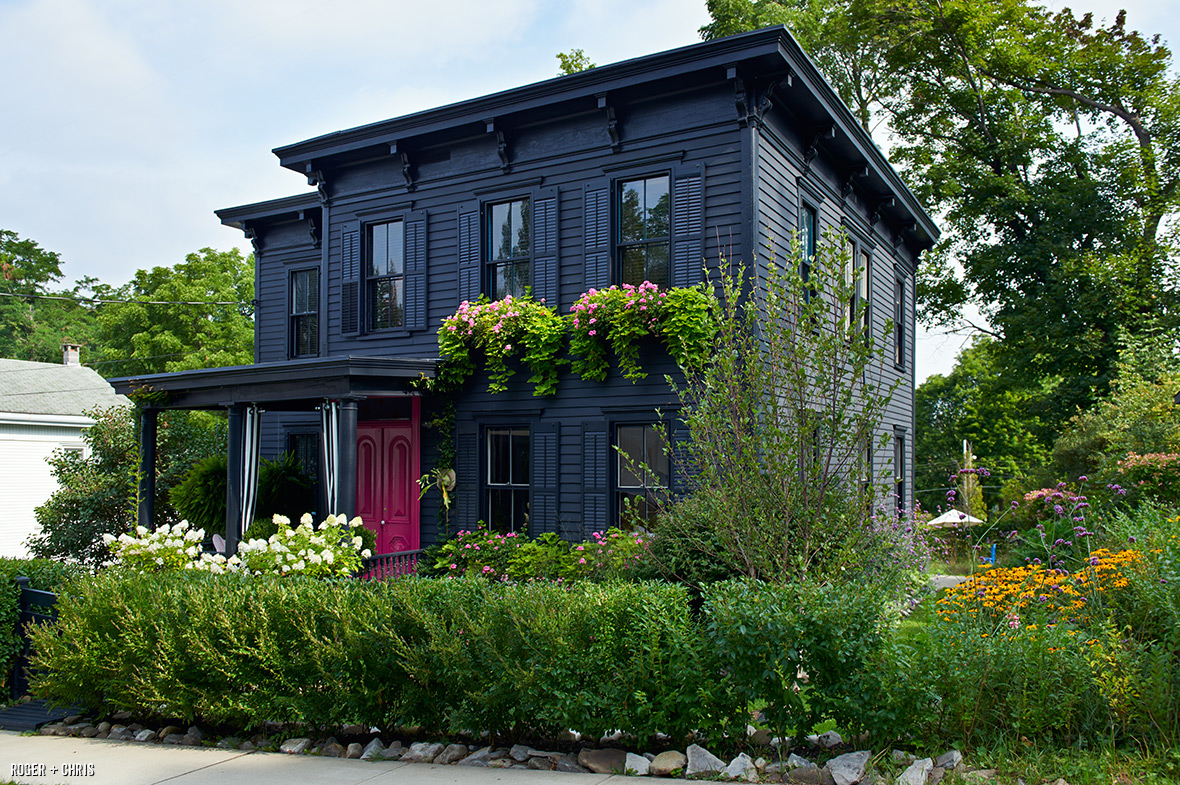 Photo by Alec Hemer.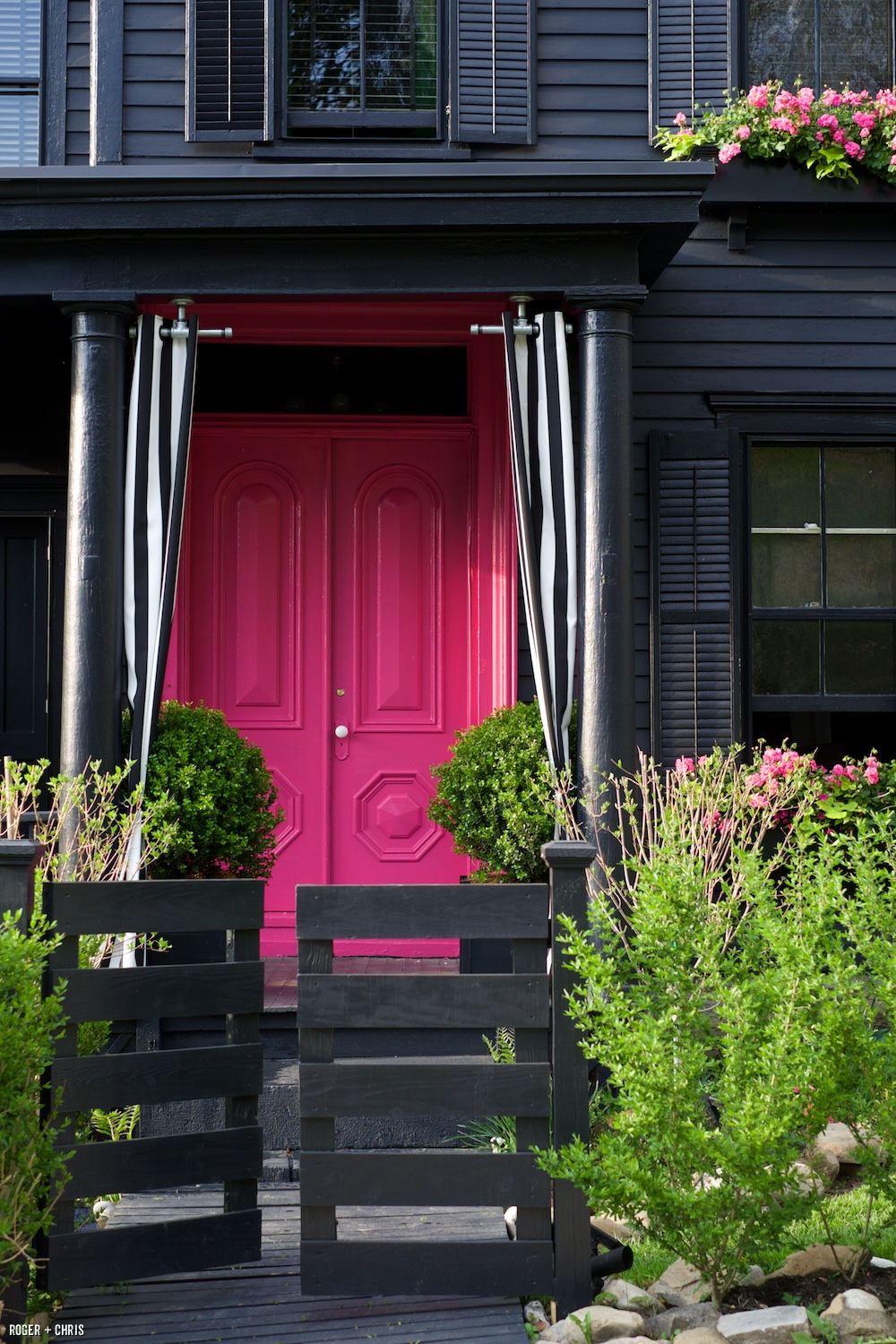 The finished modern gate and boardwalk create a more formal entrance. We made drapes for the porch to add a whimsical touch. The fabric is an all-weather, fade proof textile. Chris sewed them to length and added black plastic grommets.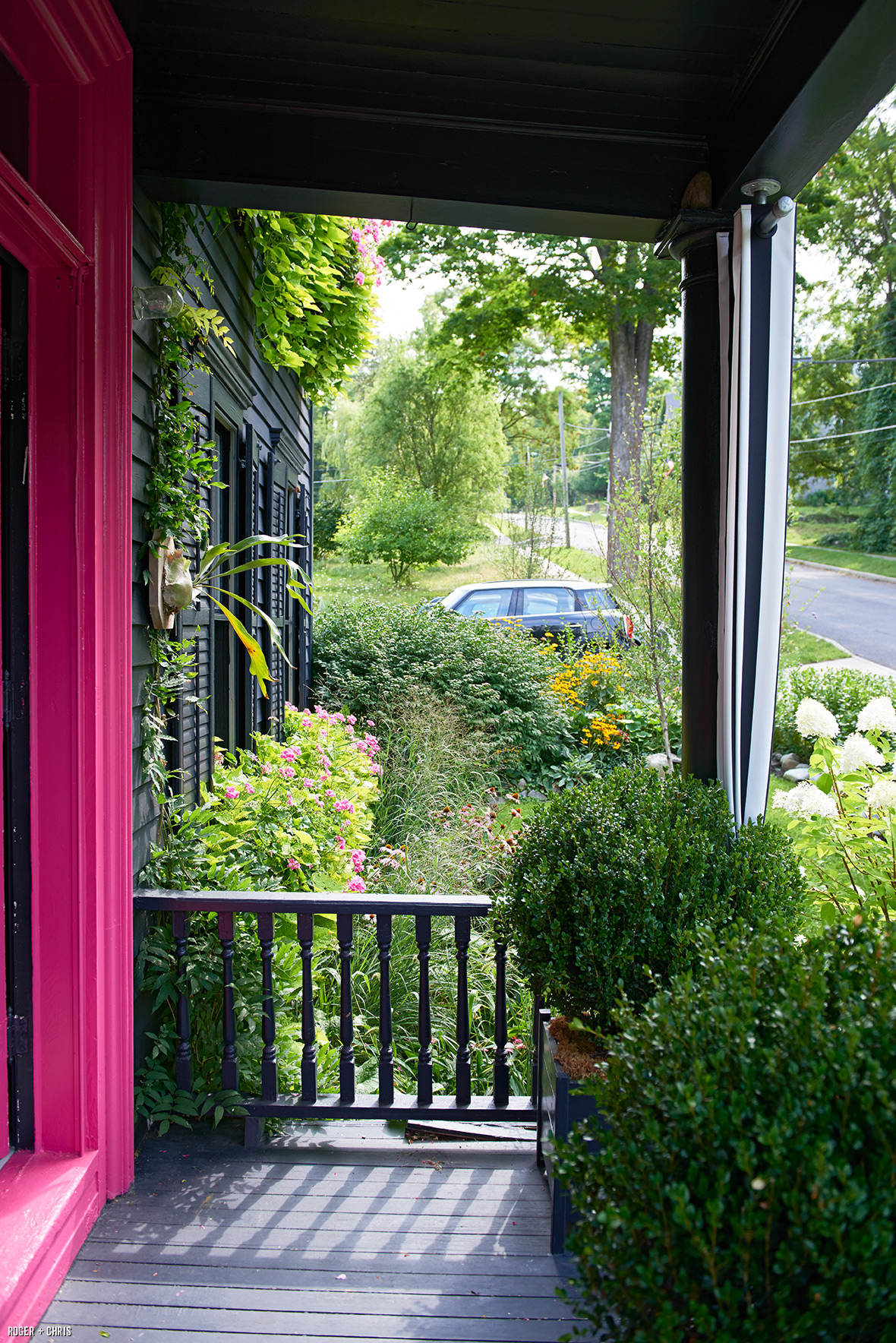 The drapery "rods" were improvised from galvanized pipe fittings, with end caps large enough to prevent the drapes from blowing off. They are tied back to the pillars using eye hooks and black paracord.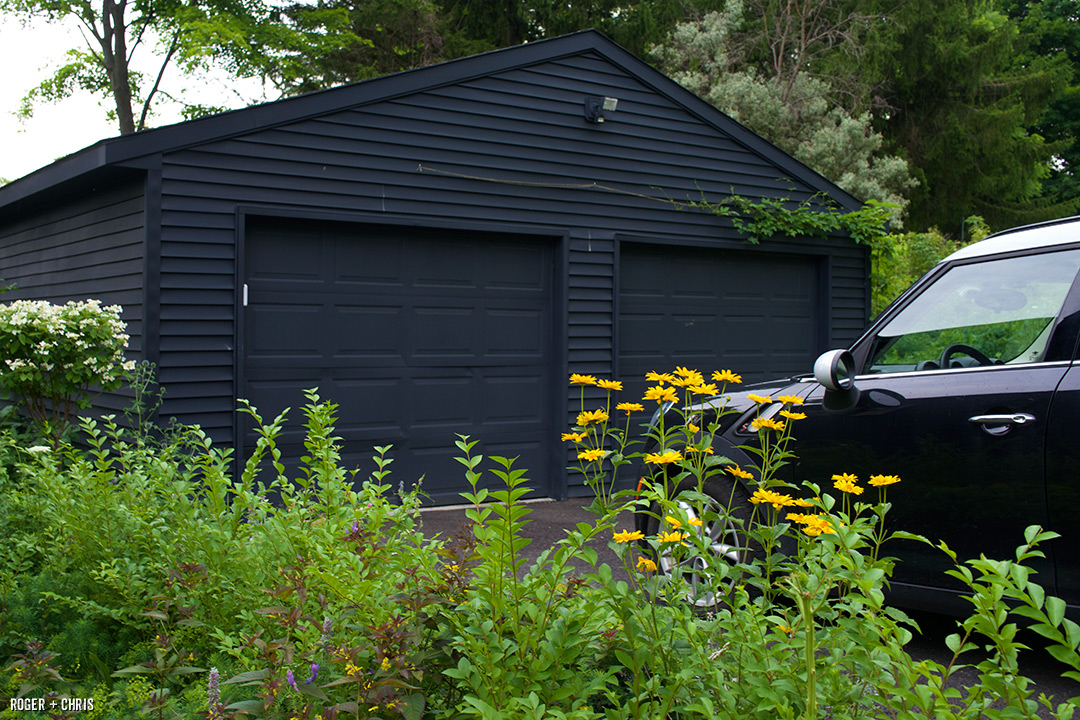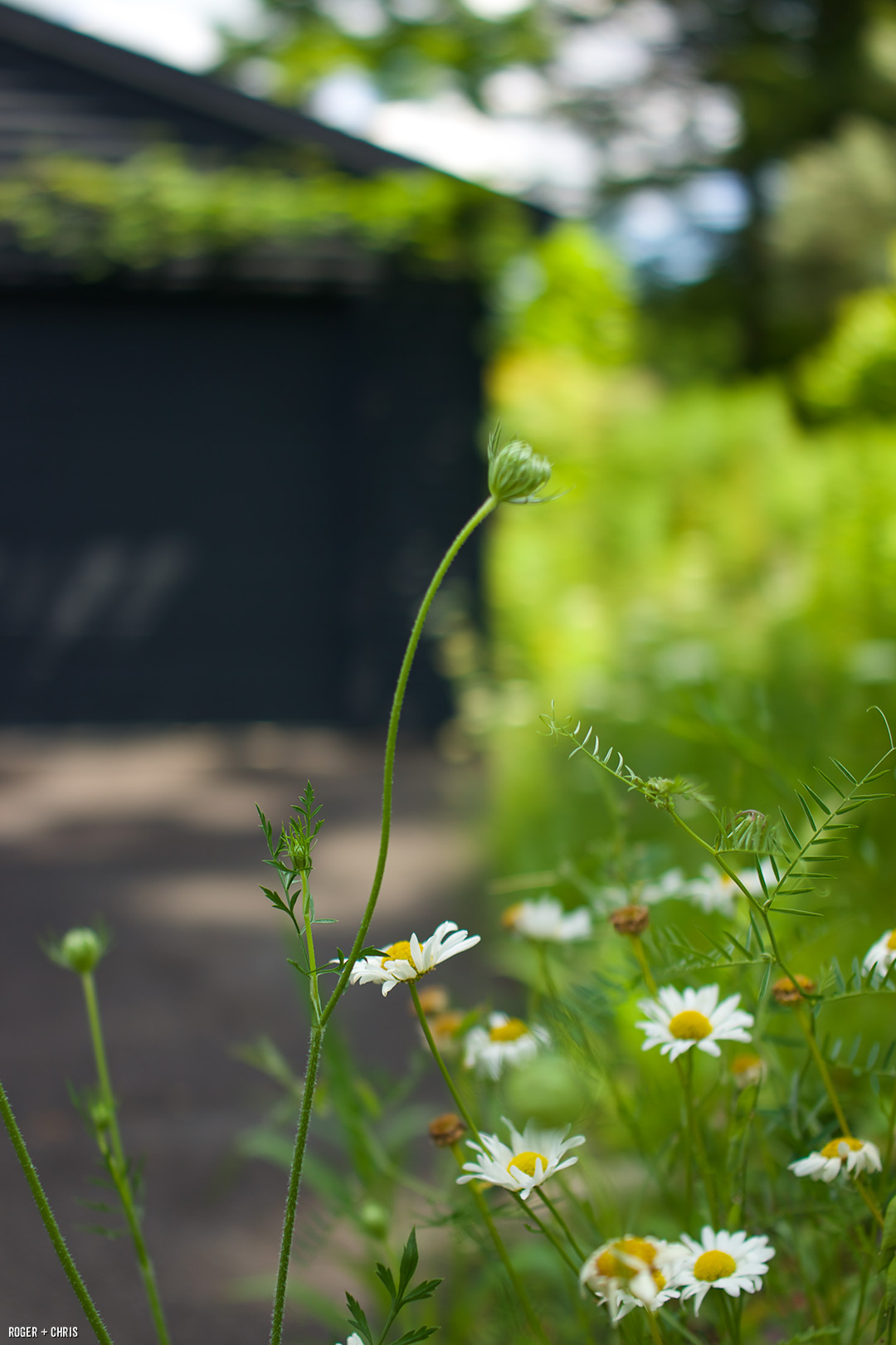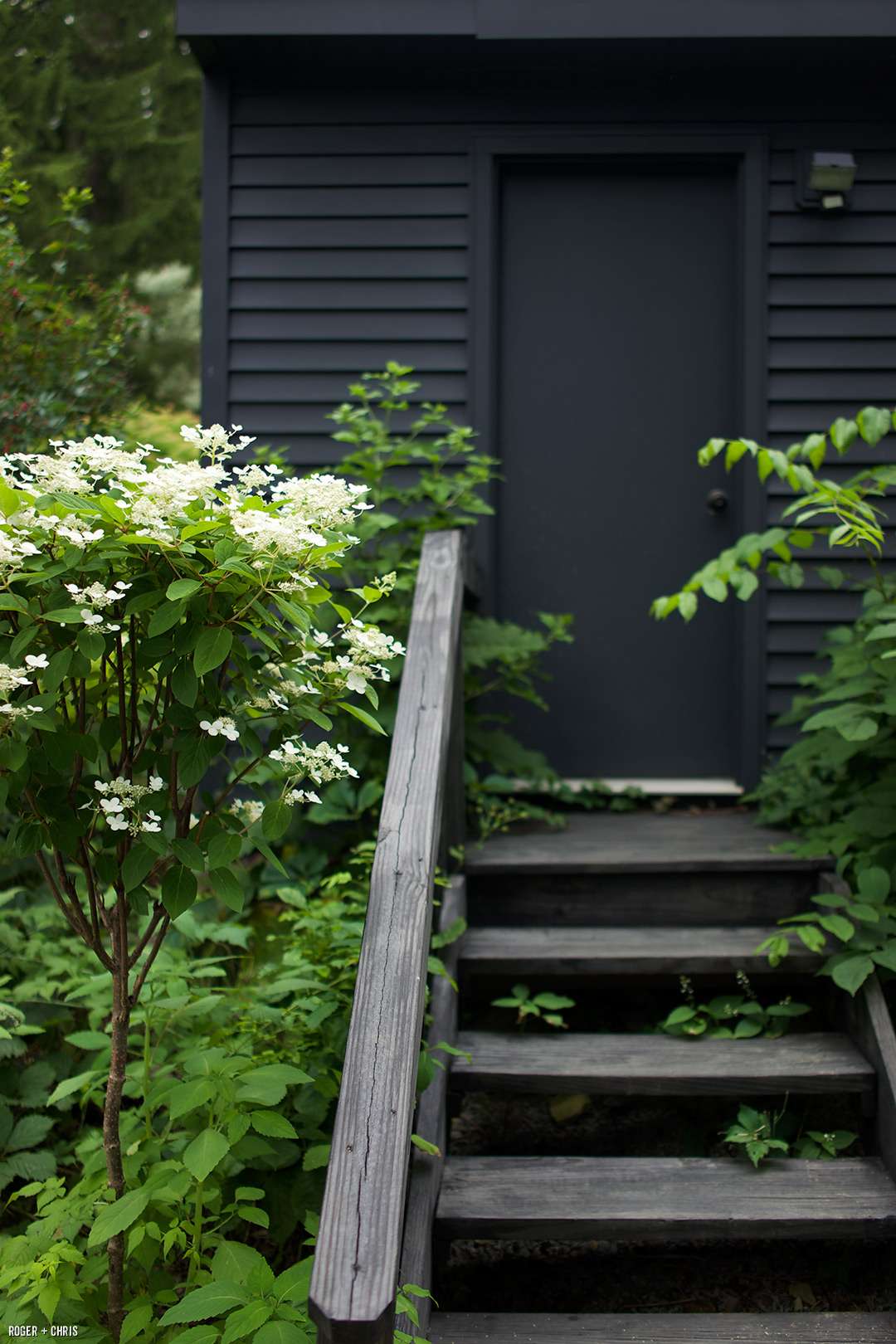 The previously pinky-gray garage - with vinyl siding and aluminum garage doors - looks far more sophisticated in its darker hue. A new driveway, stained steps, and wildflower garden surrounding it add polish and charm.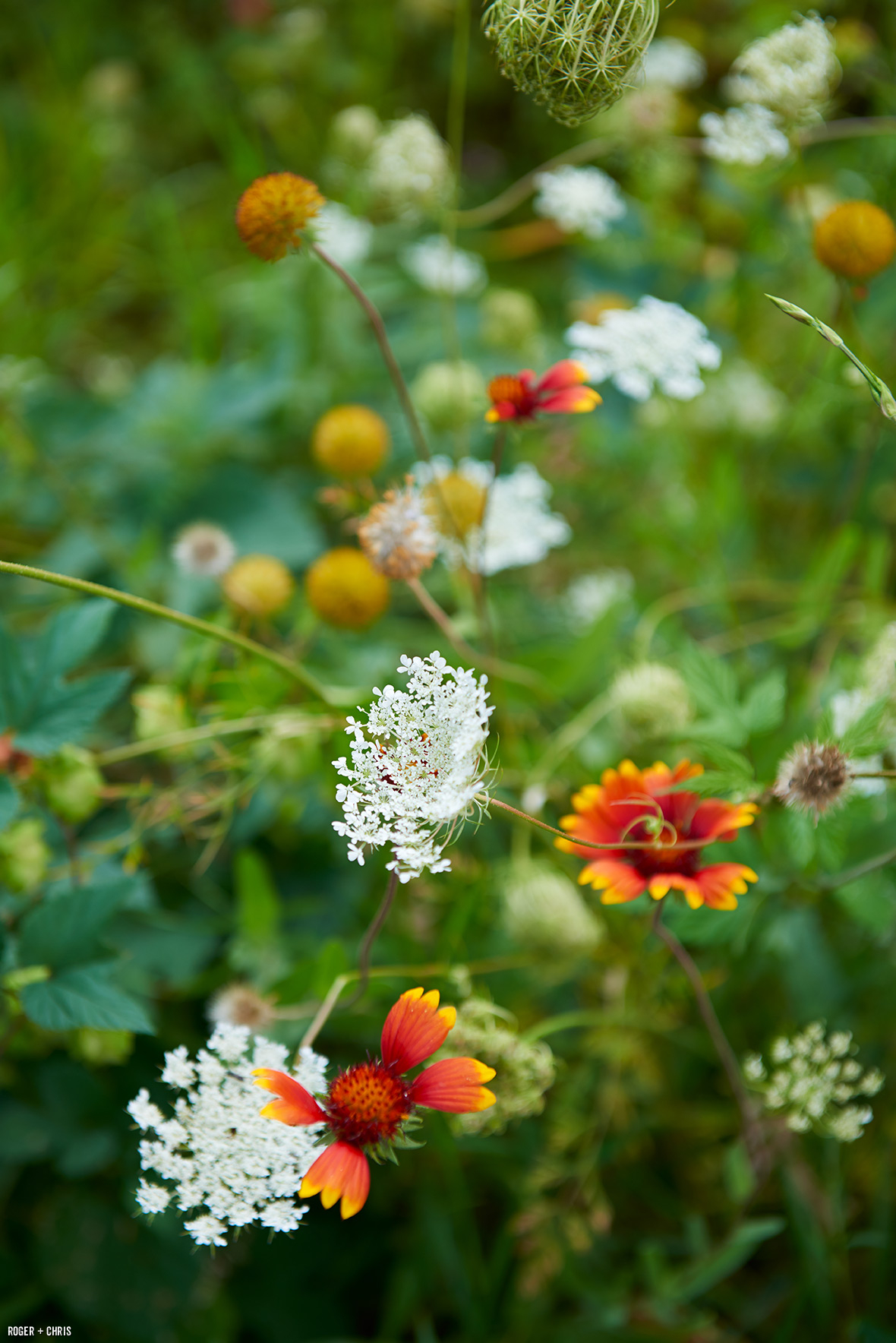 The path along the side to the backyard is lined with flowers.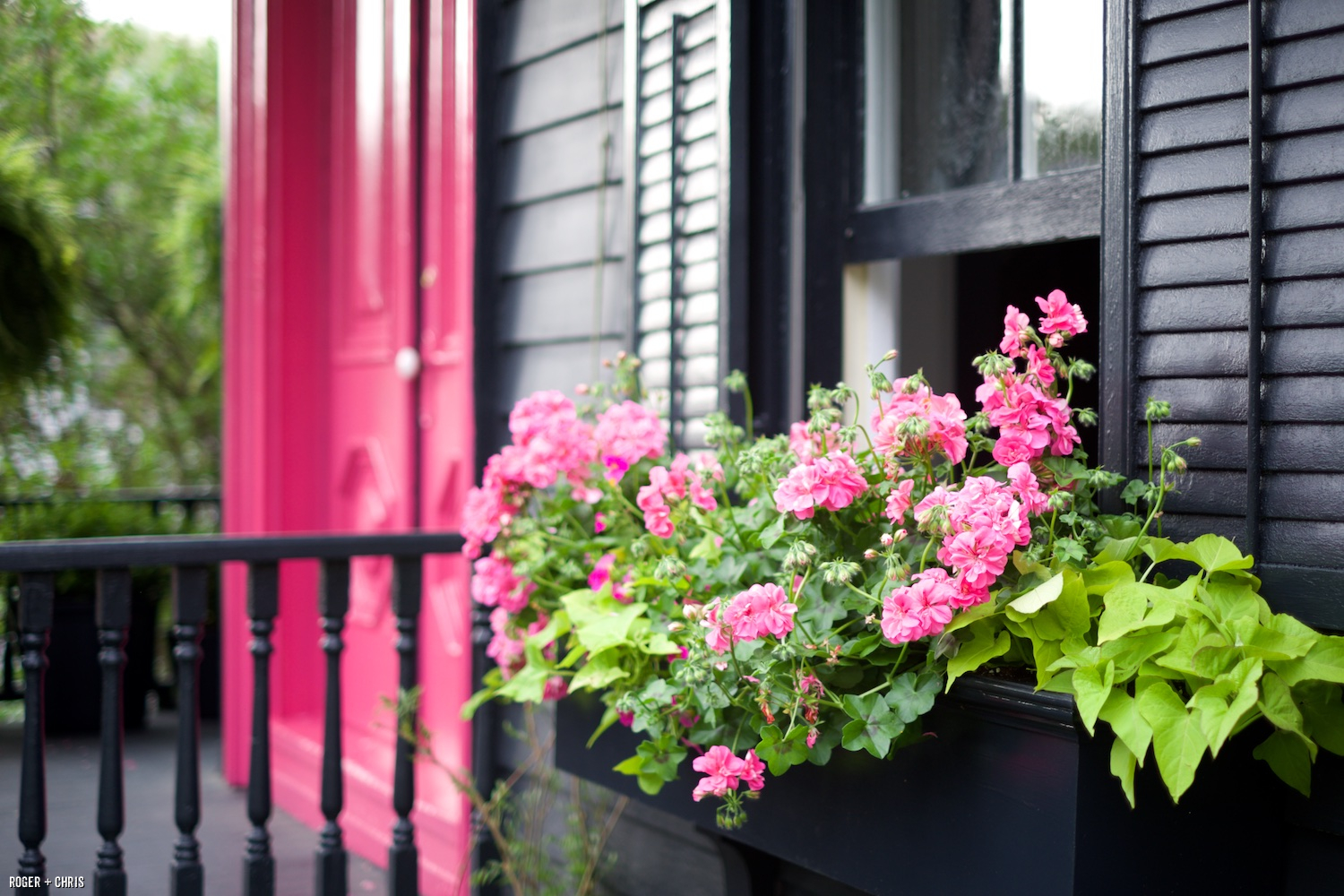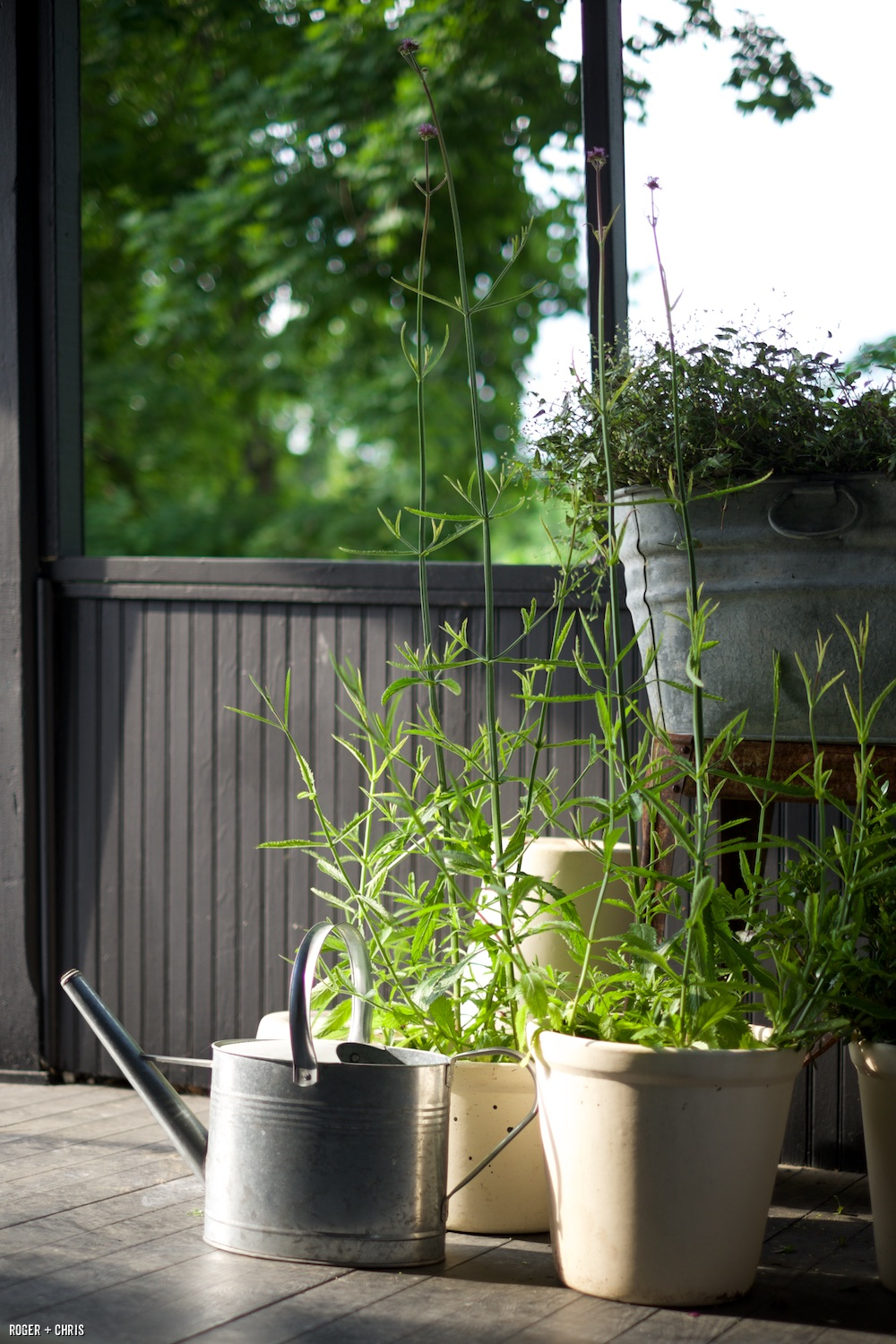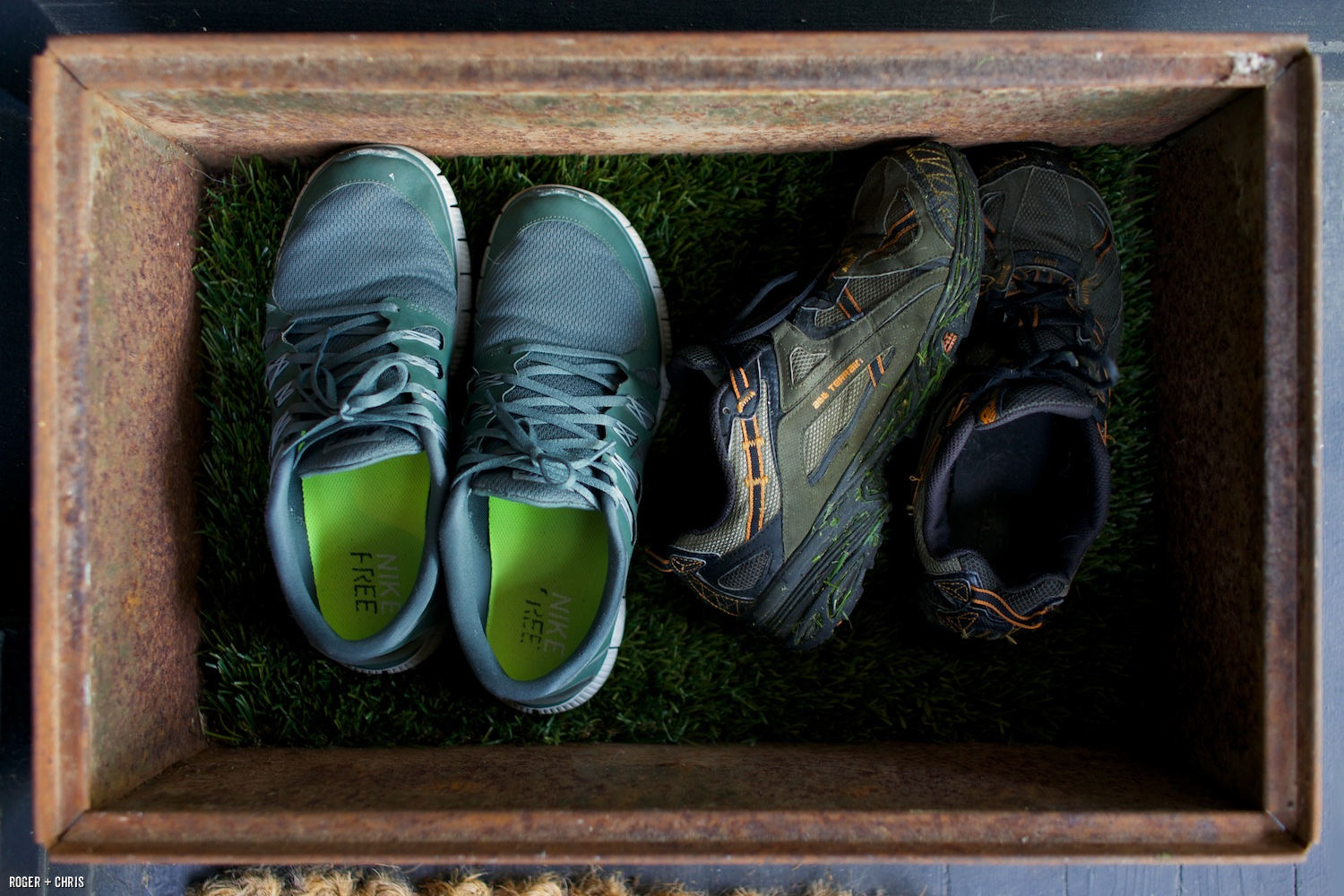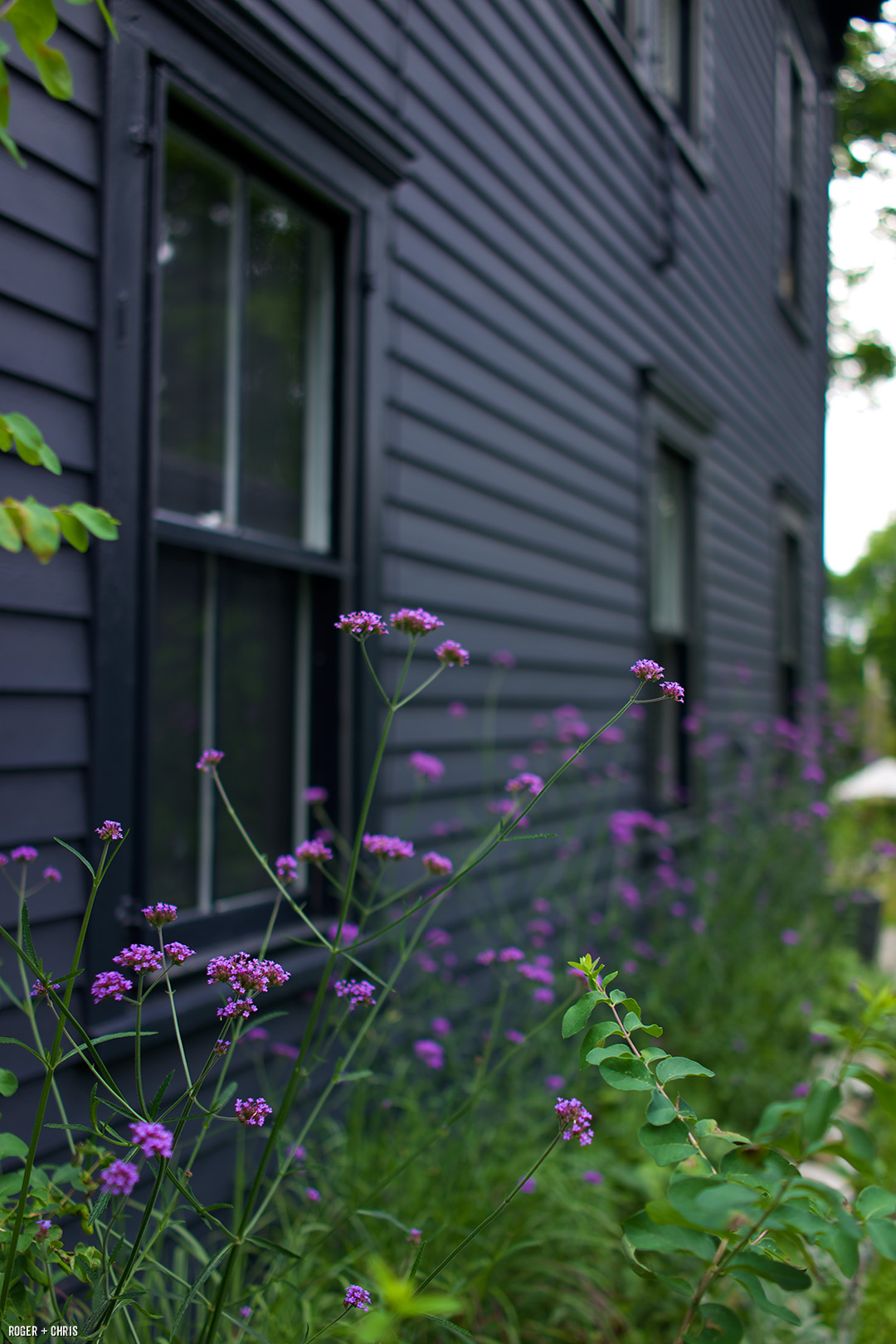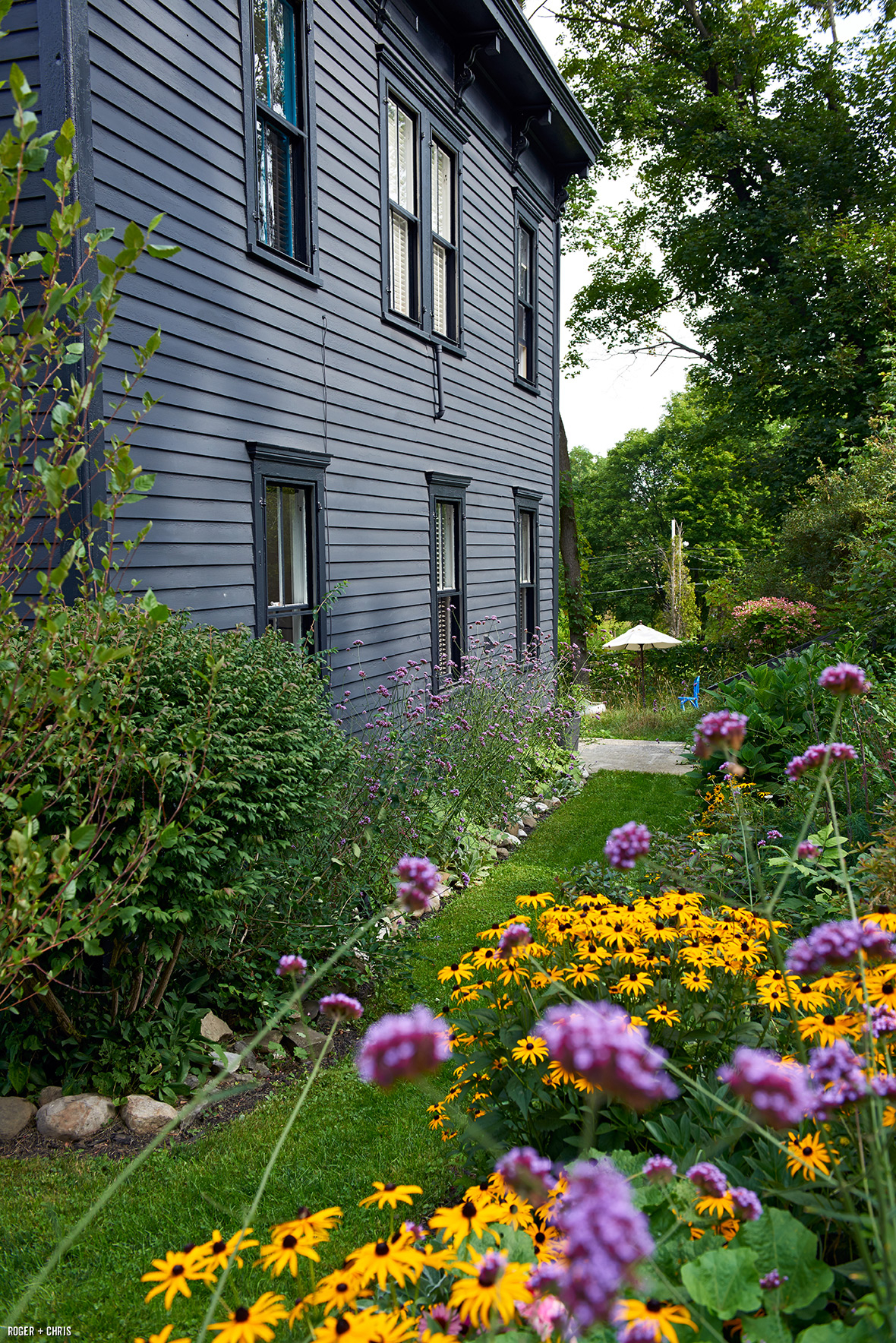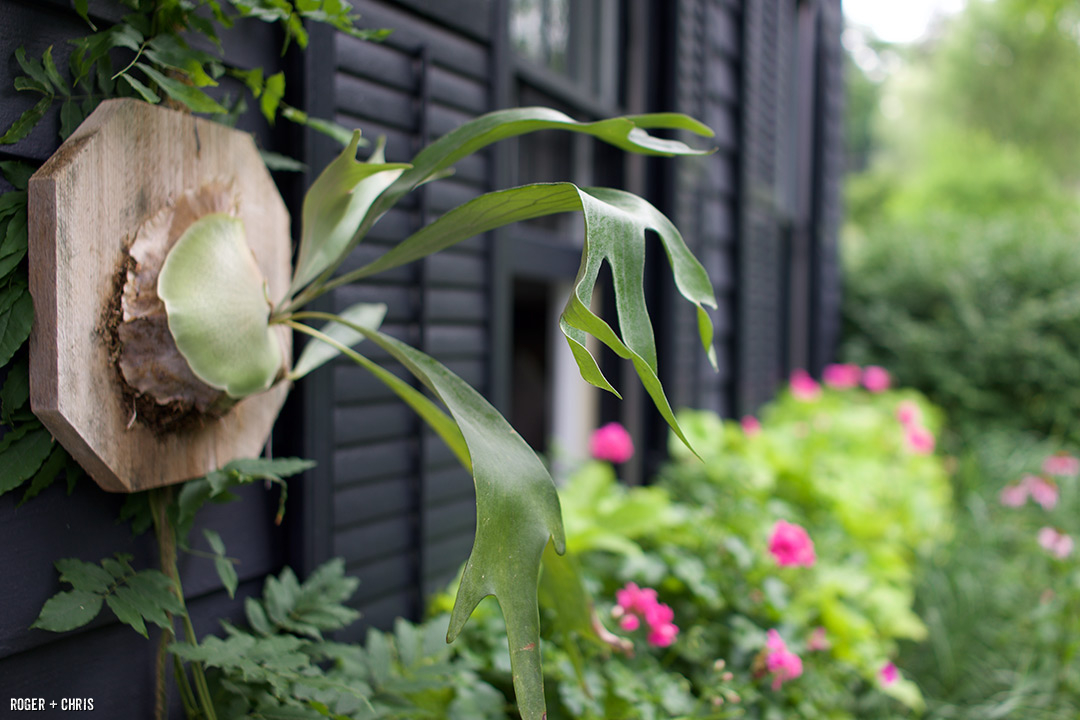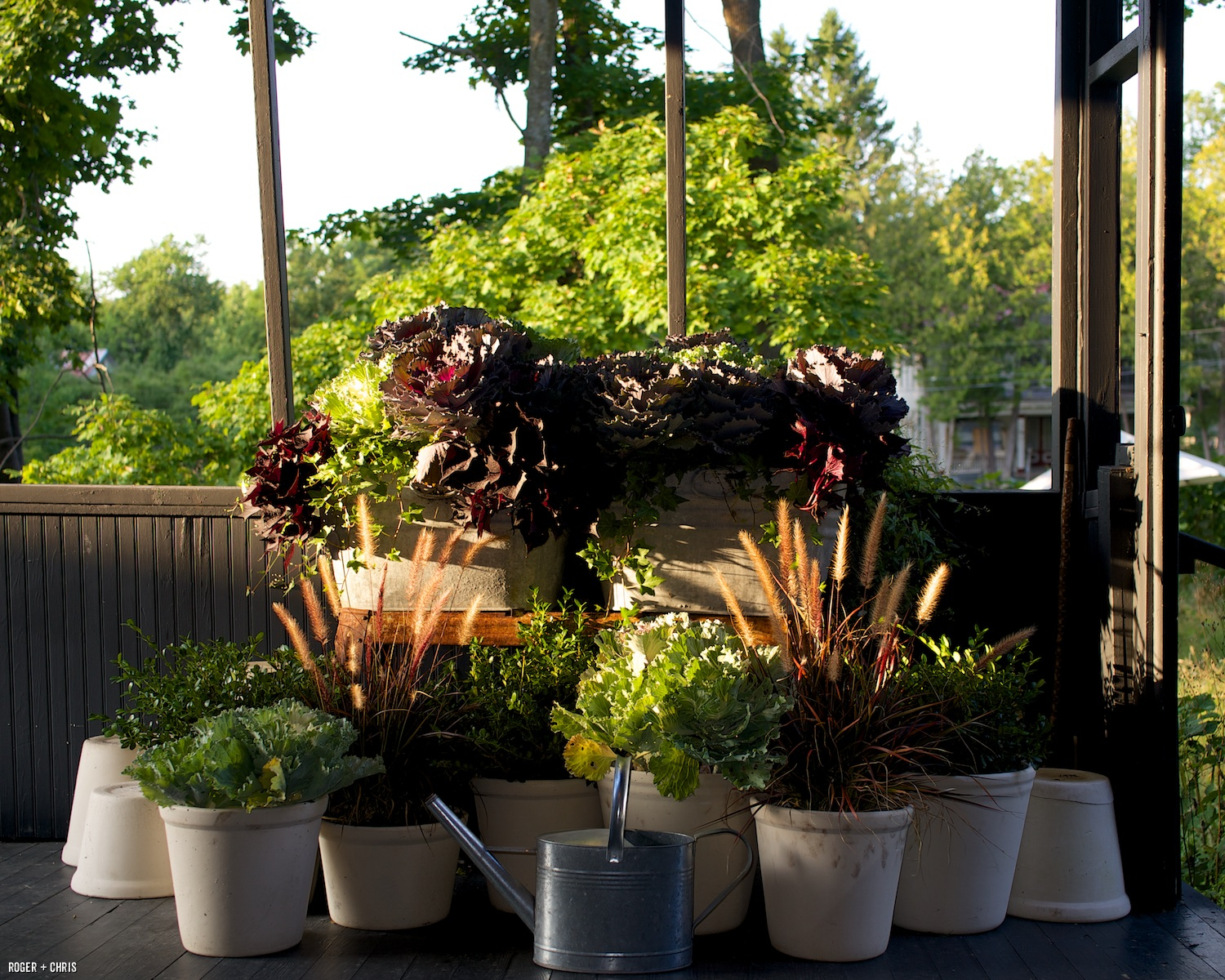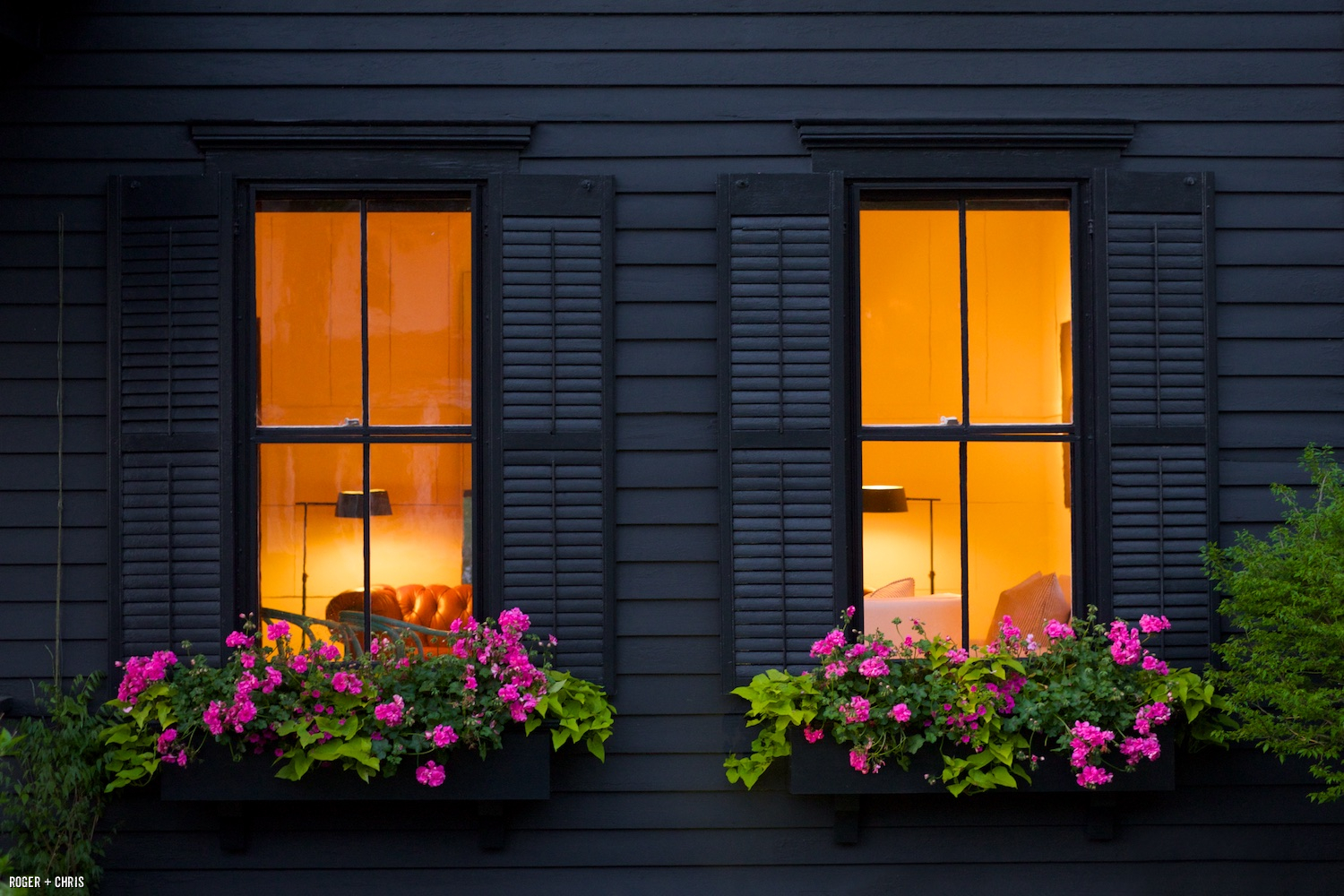 What do you think of the transformation? Have questions about the projects or where we found supplies? Share your comments and questions below!