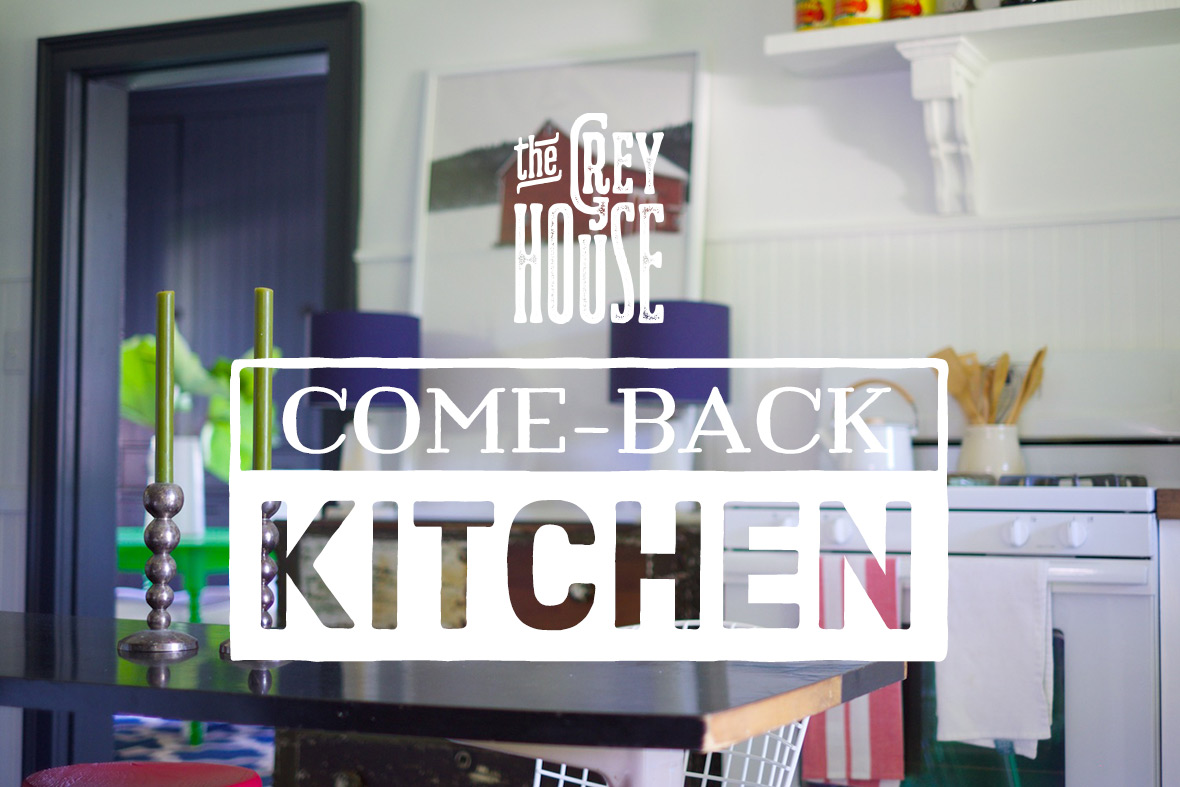 Oh man was this one ugly kitchen. It was installed by the previous owners of the house who meant well enough. But it was so gloomy, so dysfunctional, so unlikable that the house sat on the market for years. Despite the unpleasant starting point, we transformed it into one of the coolest rooms in the house for a fraction of what most "new" kitchens cost.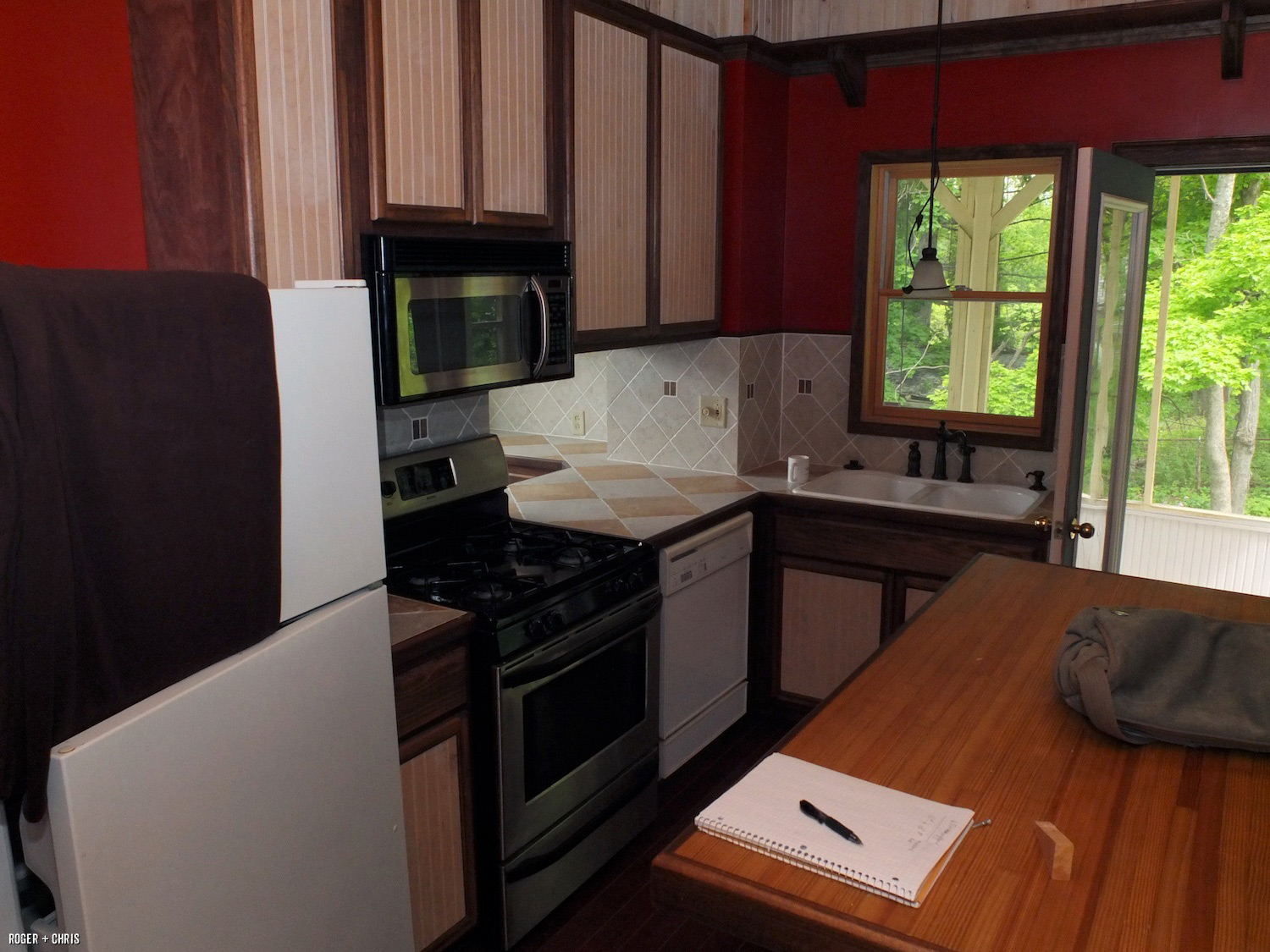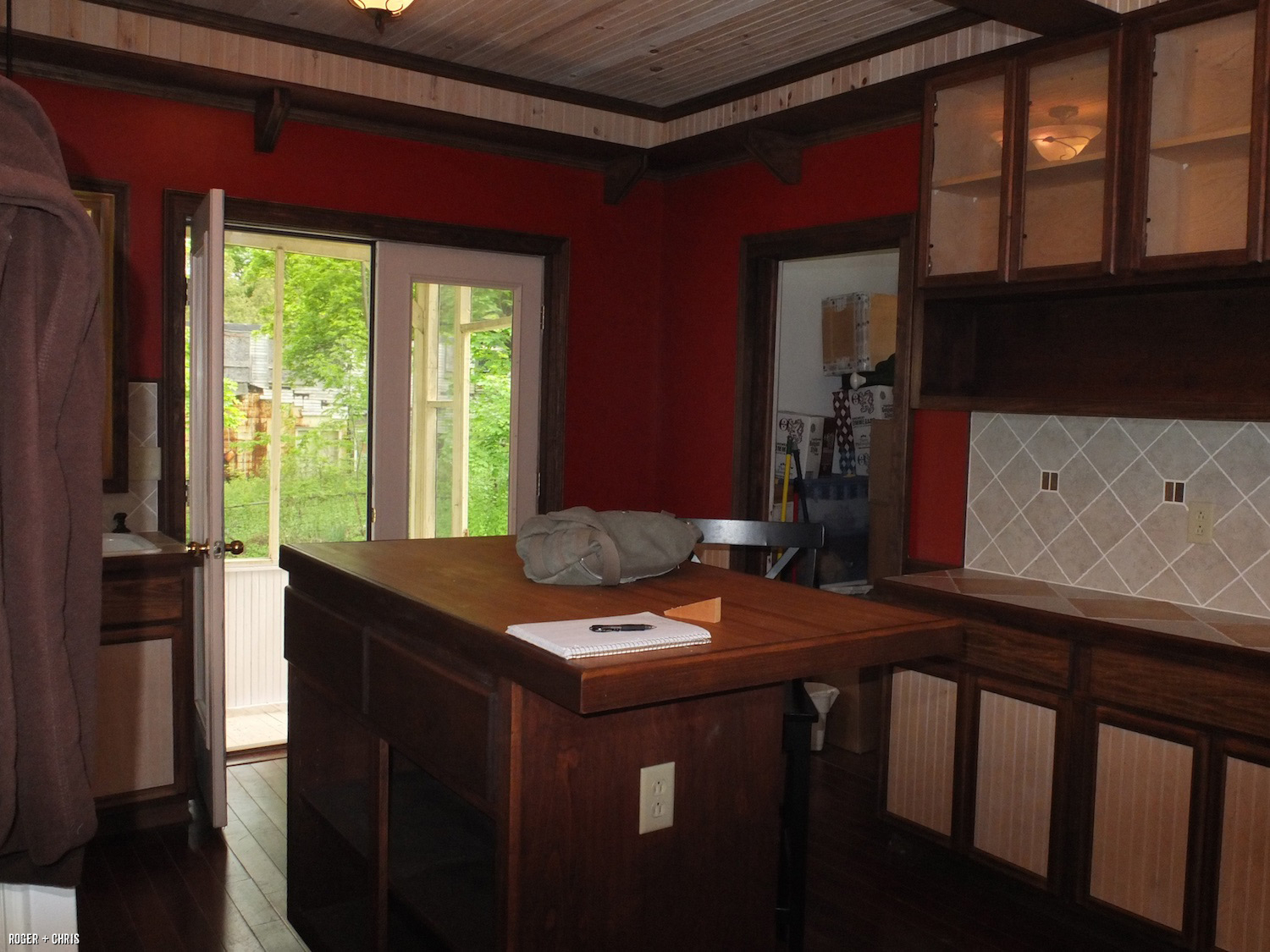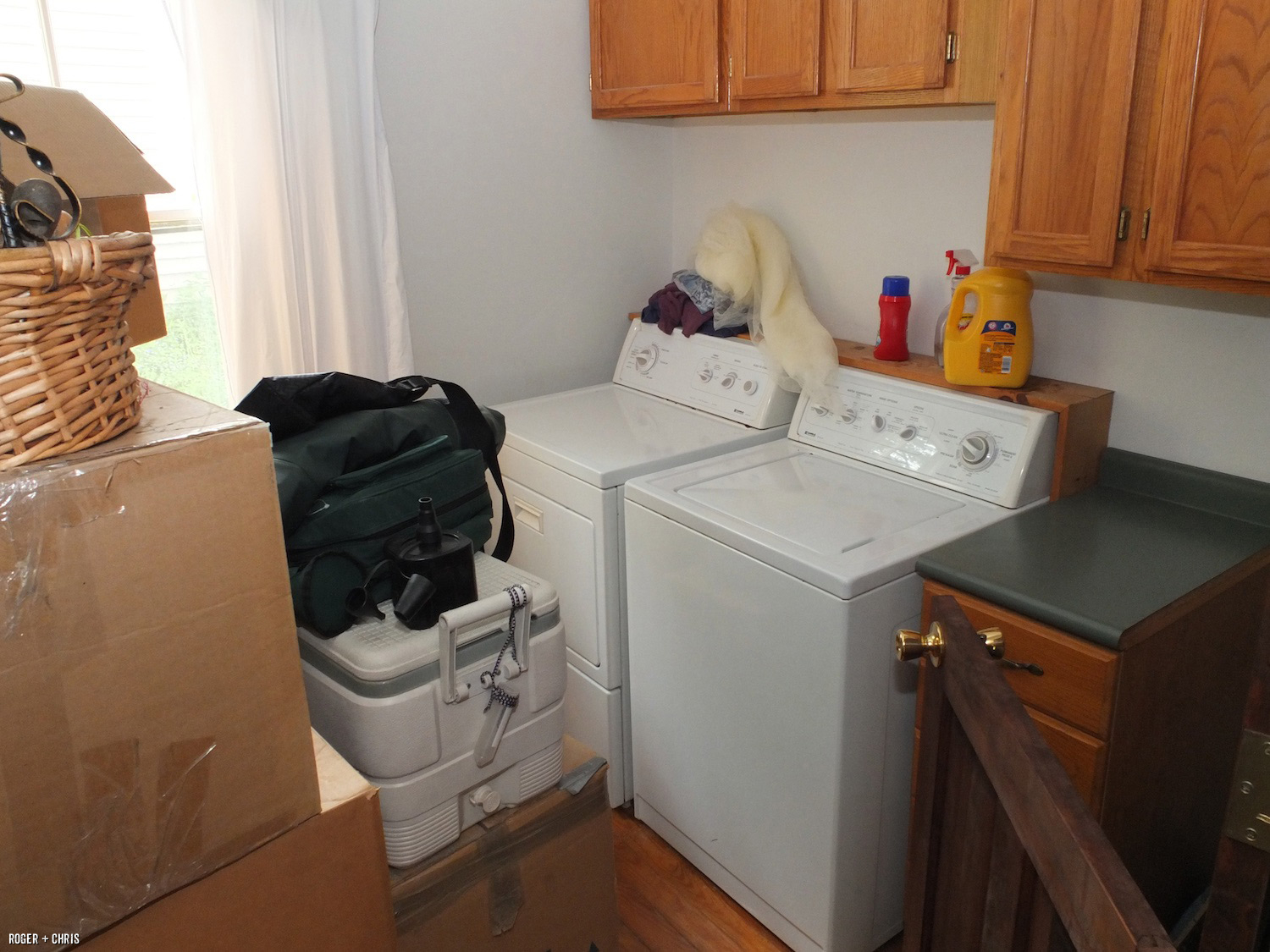 Terrible wall colors, terrible laminate flooring, terrible floor tiles used for countertops, terrible bar-height oversized island, terrible lighting...shall I go on? Note the inexplicable "railroad bridge" that runs around the upper walls. The unloved storage room off the kitchen held the washer, dryer, and a confusing assortment of leftover cabinetry.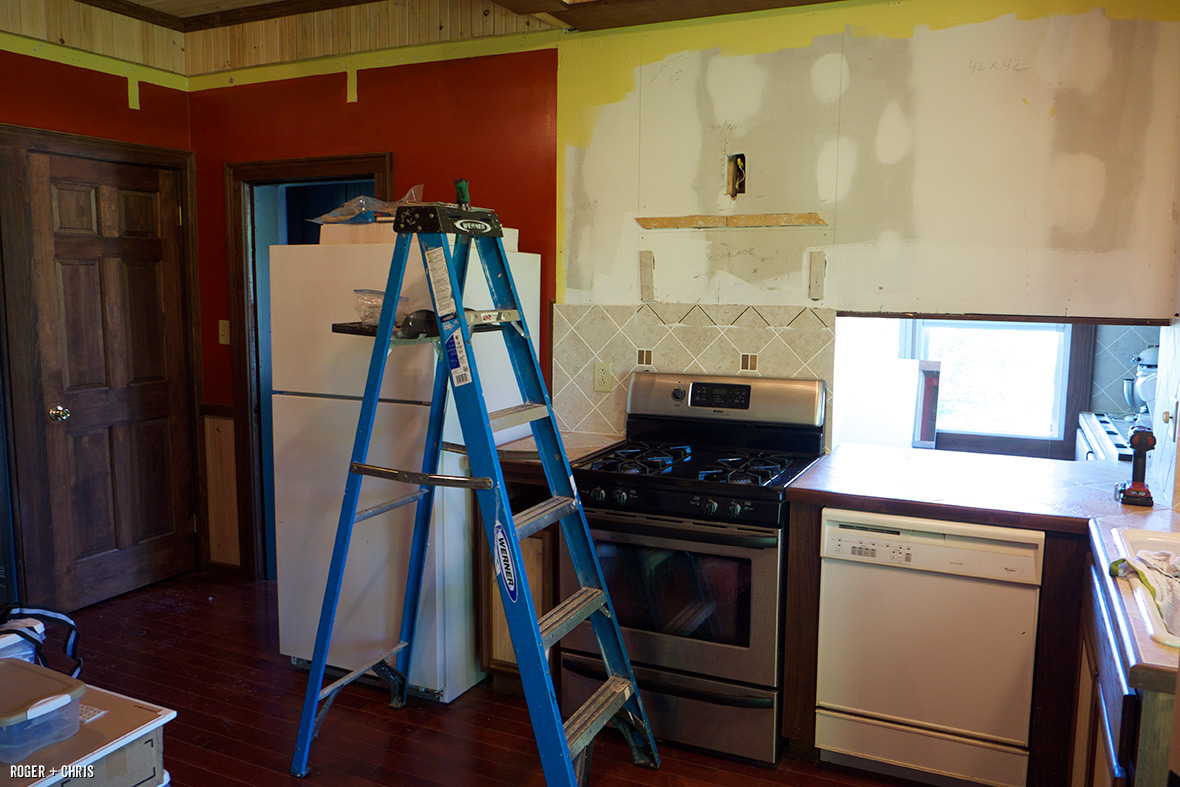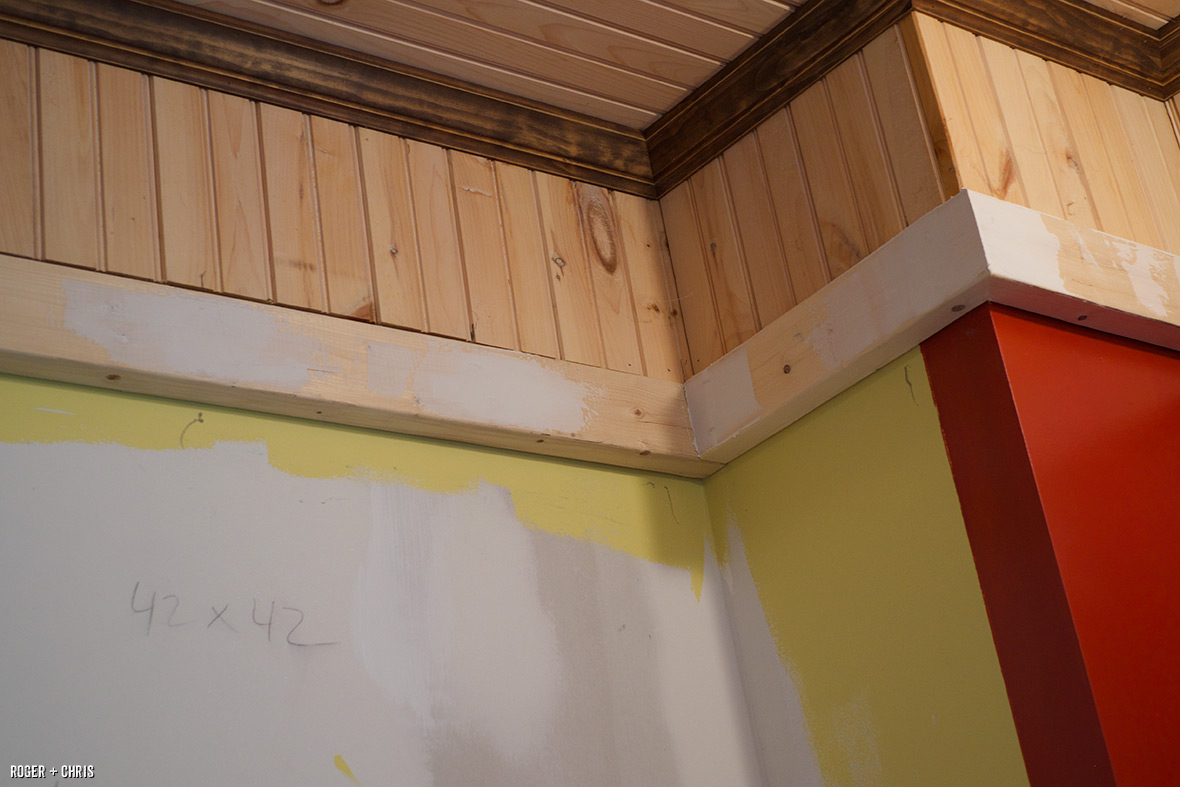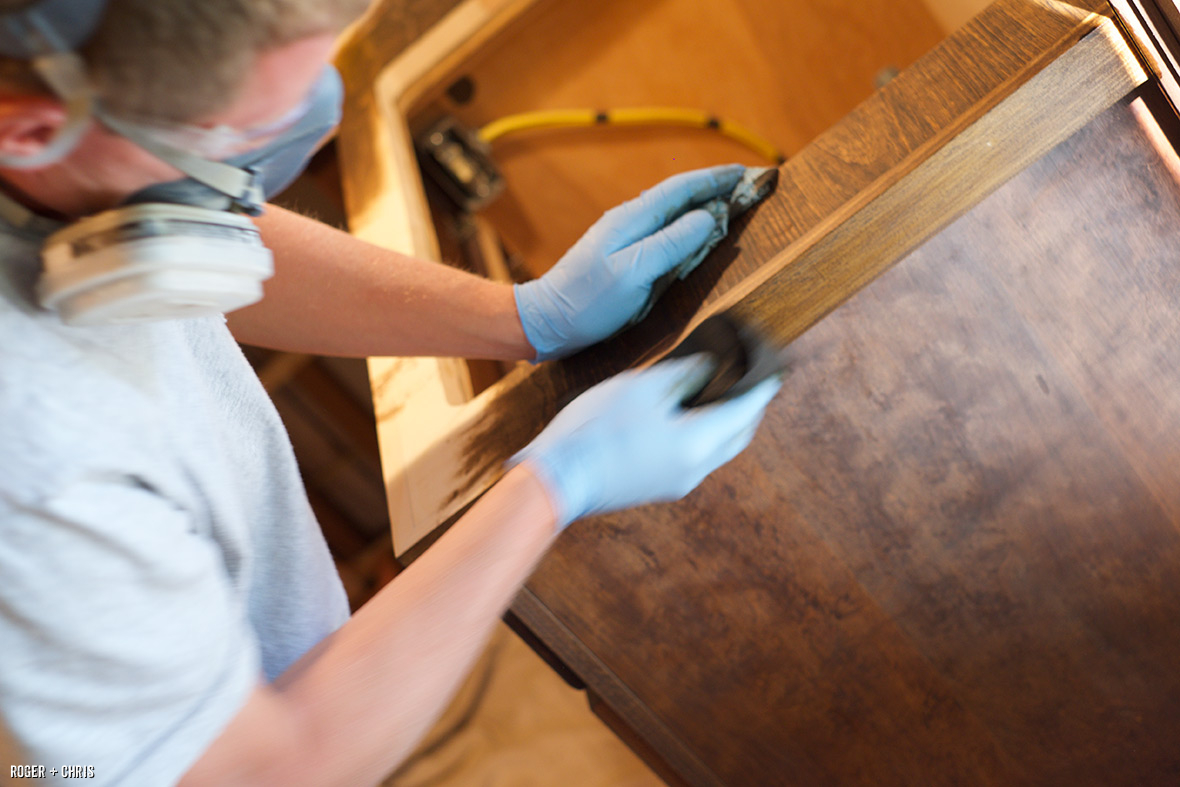 The first step included removing the ungainly island, china cabinet, and upper cabinets. This dramatically opened up the space. We removed the railroad bridge and finished out the trimwork where cabinetry had been removed. Our carpenter Drew fashioned new wood countertops and applied protective coatings.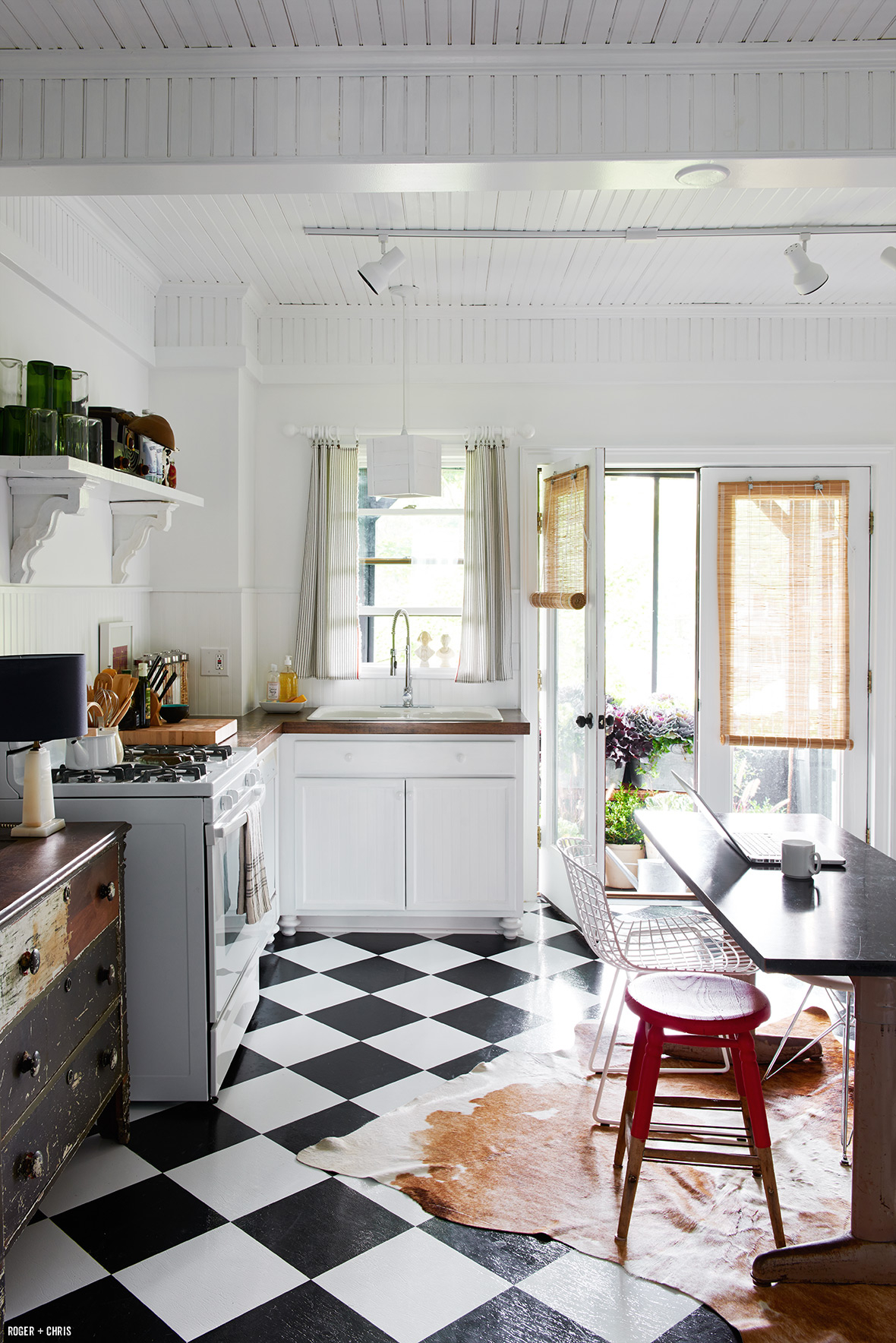 The finished kitchen, with new floors, bright white paint, and a more open layout, is a much more welcoming space. Photo by Alec Hemer.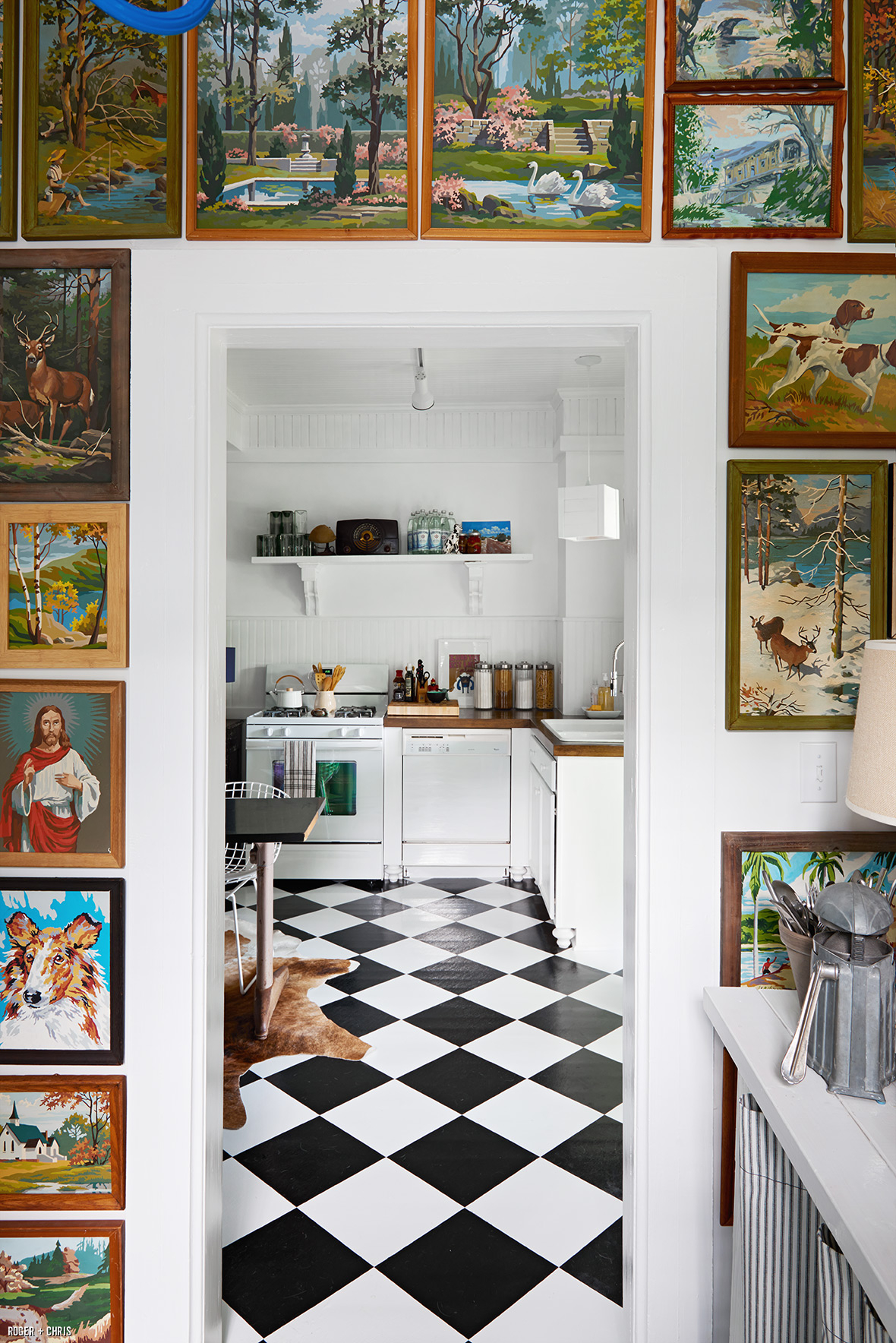 The under-utilized laundry room now serves as a stylish pantry, housing the relocated refrigerator and our collection of paint-by-number art. Photo by Alec Hemer.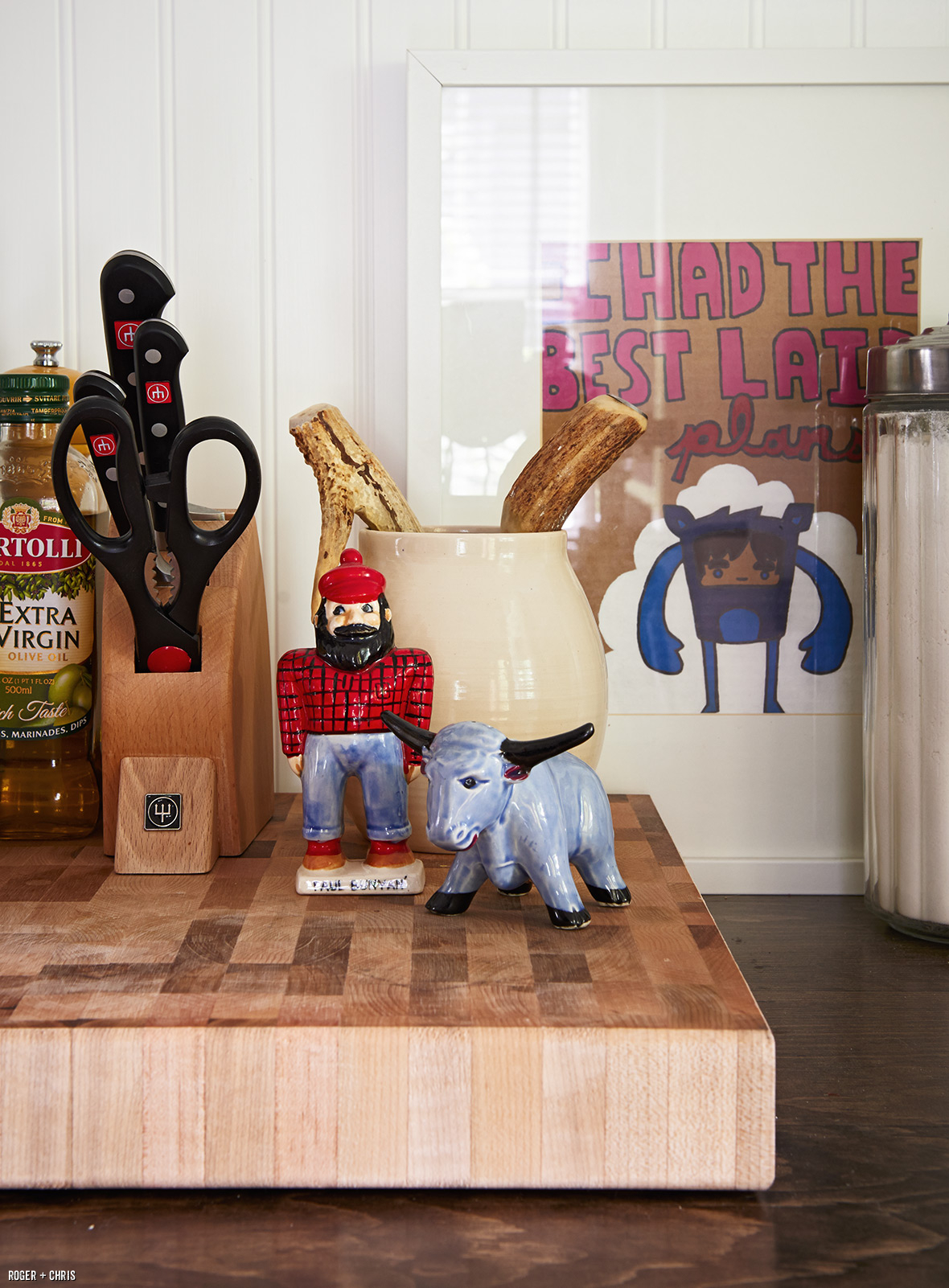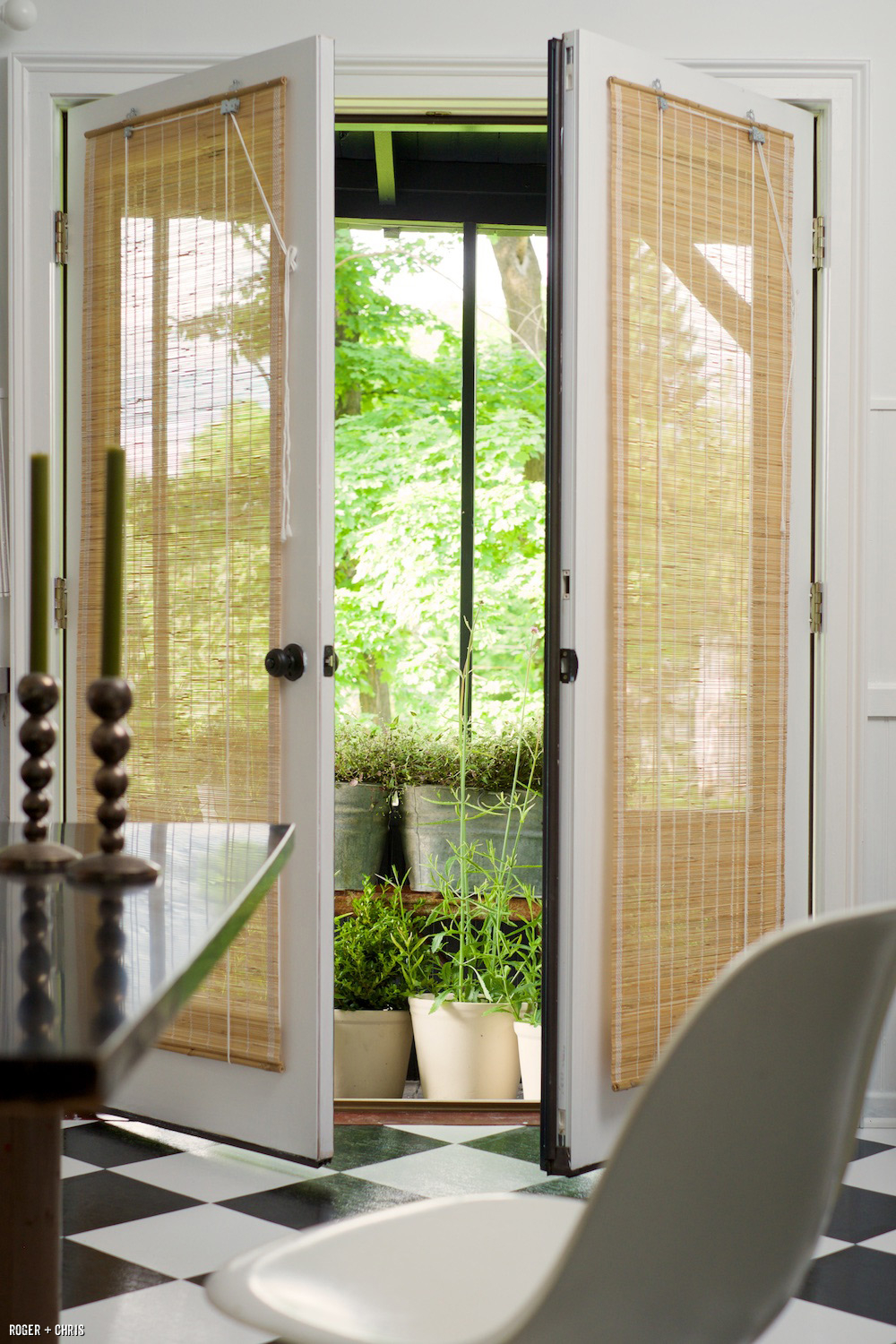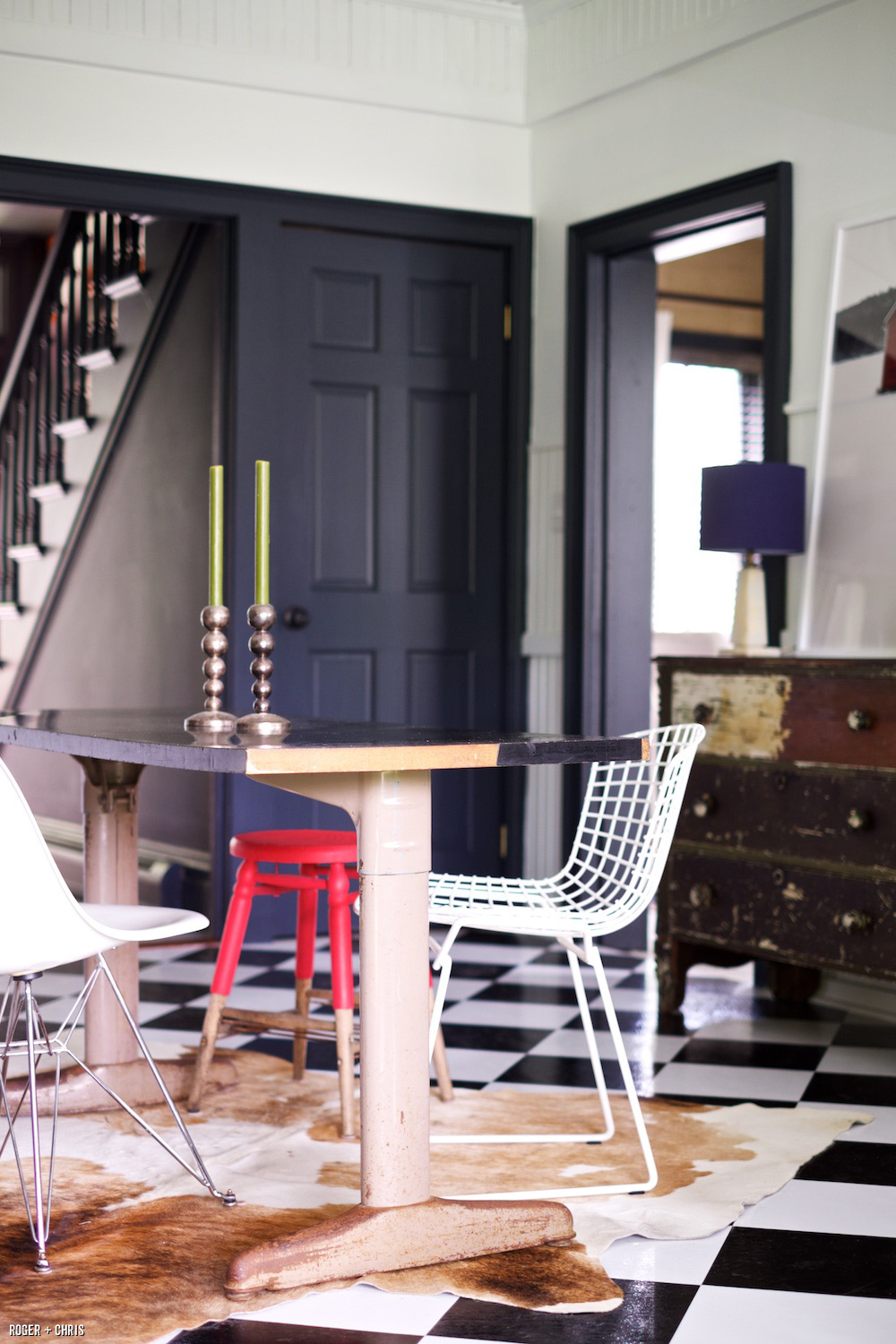 In the summer, we keep the French doors open to enjoy the fresh air and container garden on the back porch. Instead of an island, we used an old science lab table. It's narrow enough to stay out of the way, yet offers enough surface area to function as a prep space, dining table, and makeshift office.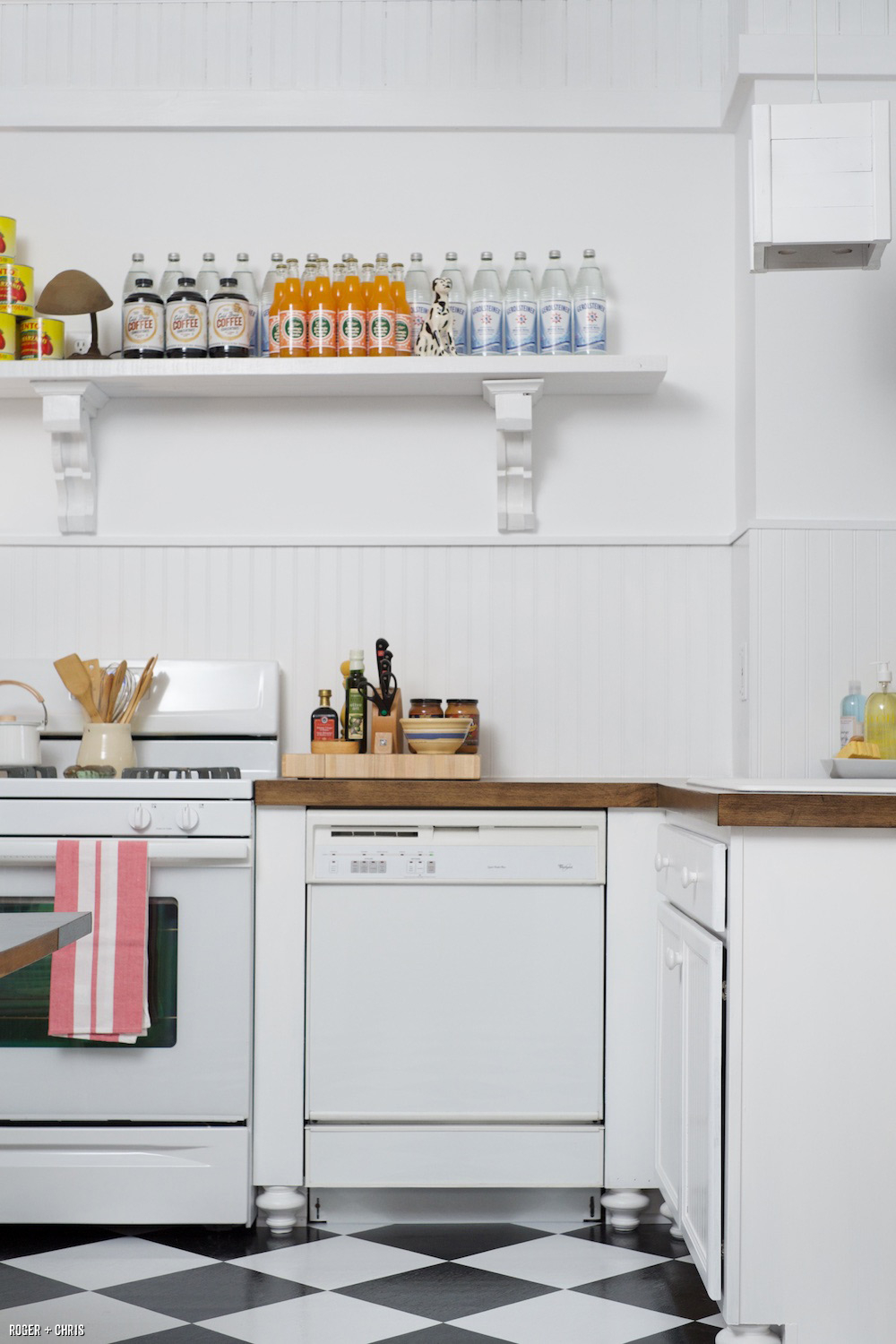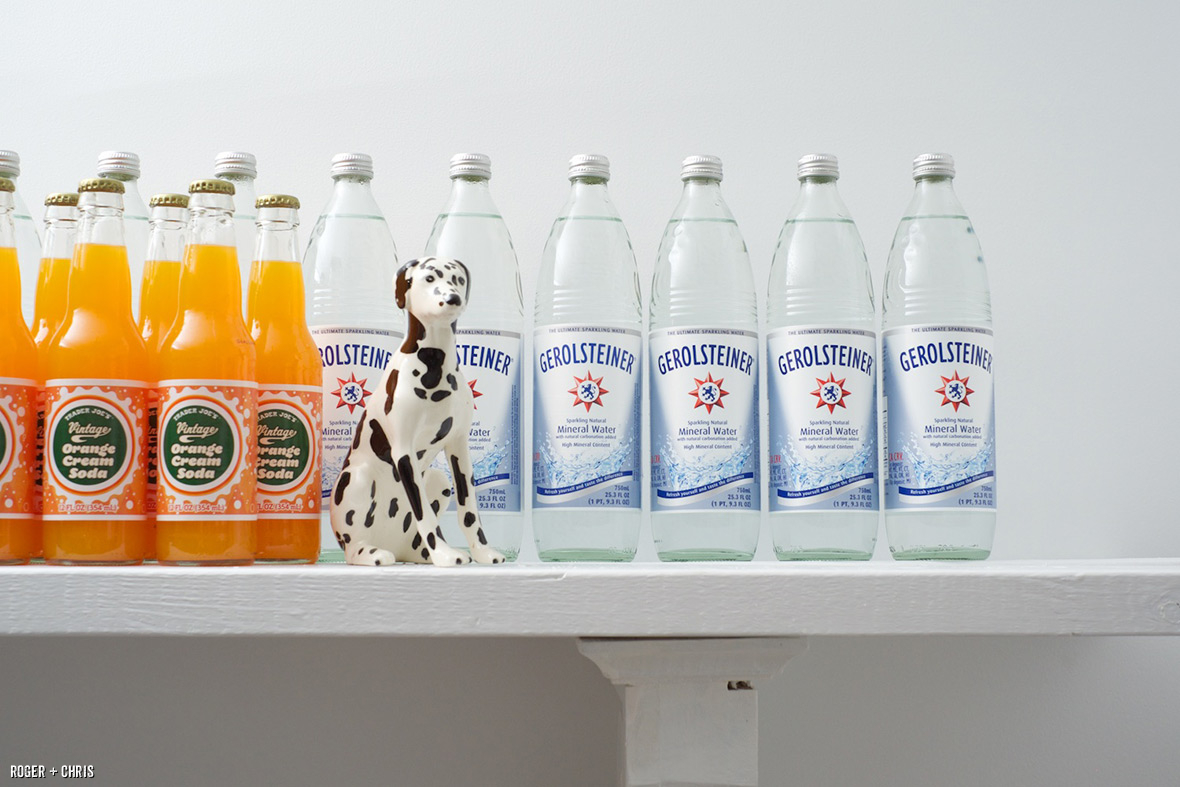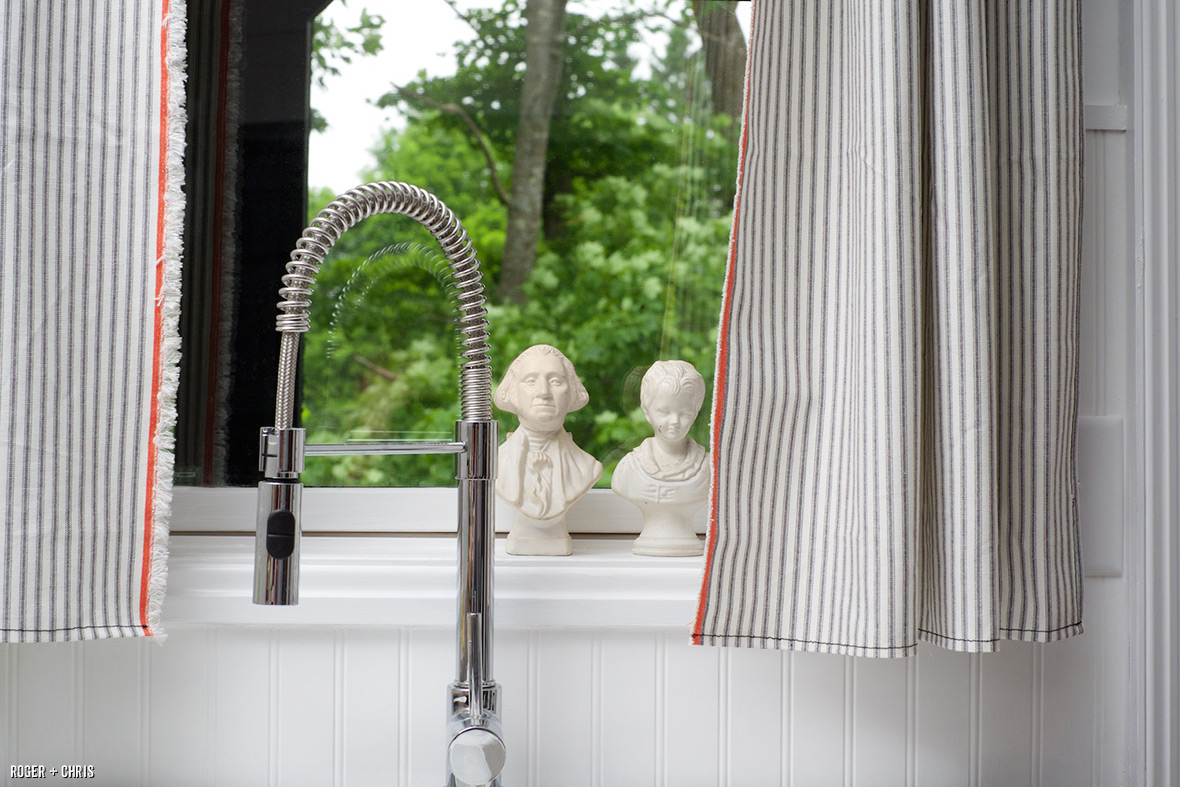 We repainted the existing lower cabinets, adding hardware, wood feet, and stained wood countertops to make them more closely resemble furniture. We built a shelf using antique corbels to offer storage space without claustrophobic upper cabinets. Chris built a pendant lamp to match the rustic aesthetic.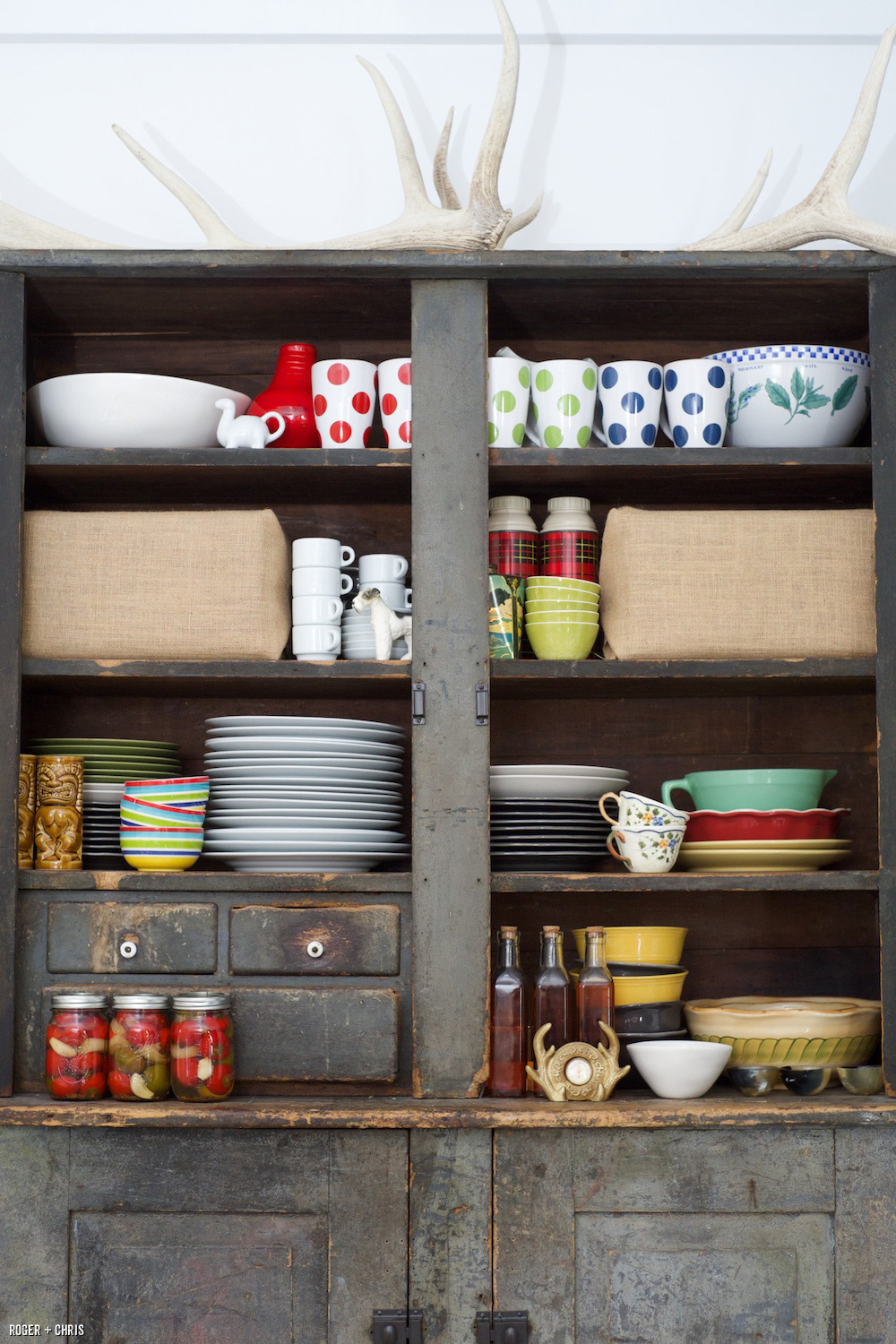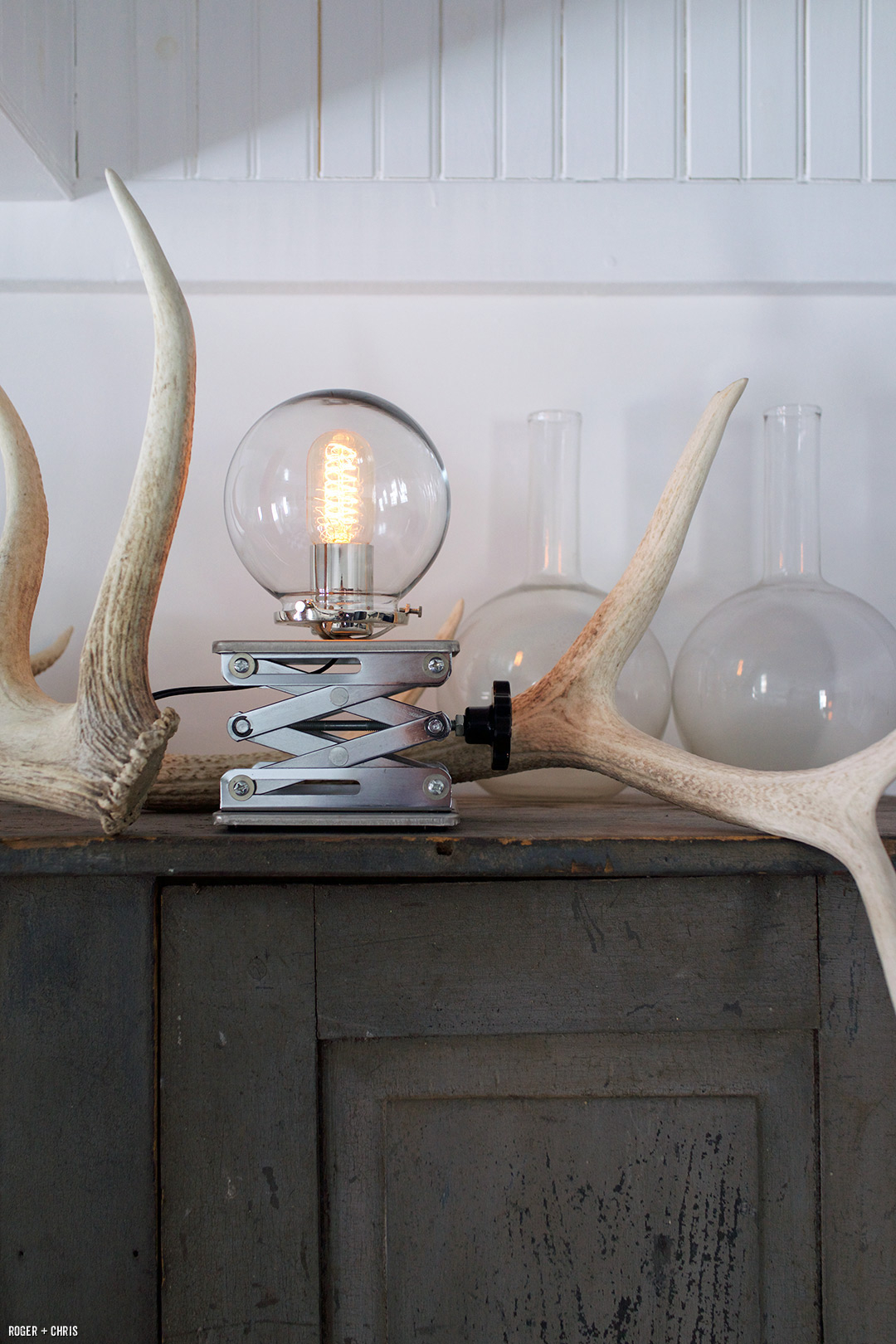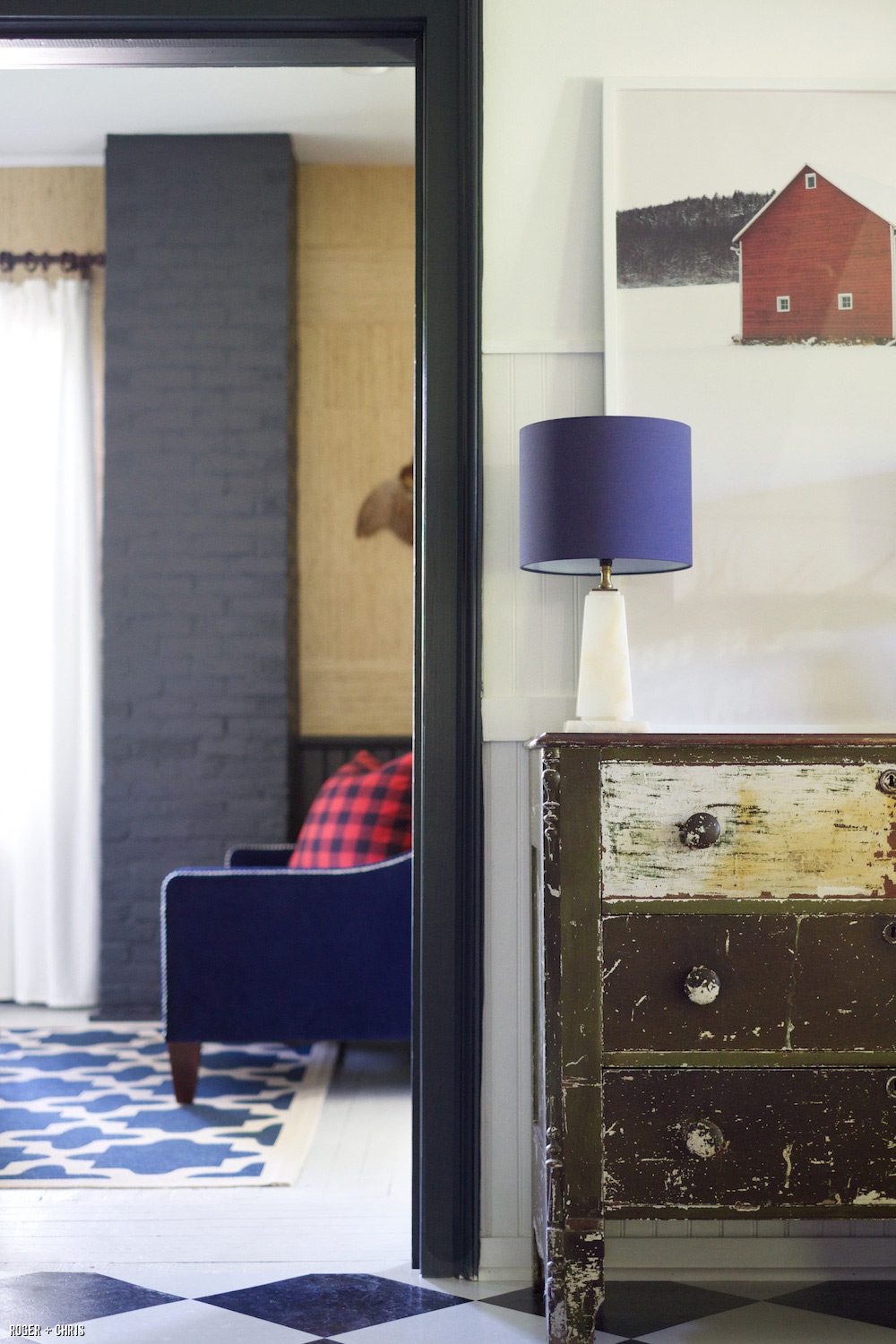 We found an amazing hutch in a barn in Iowa - very old and packed with character. In addition to holding dishes and mugs, it holds Chris' parents' pickled peppers and vinegar and our home stereo. (Those are speakers wrapped in burlap on the shelves.) Our Cranky lamp is hanging out atop the hutch. An old dresser offers additional storage, with a couple of vintage marble lamps and one of our photos from Upstate New York resting on it.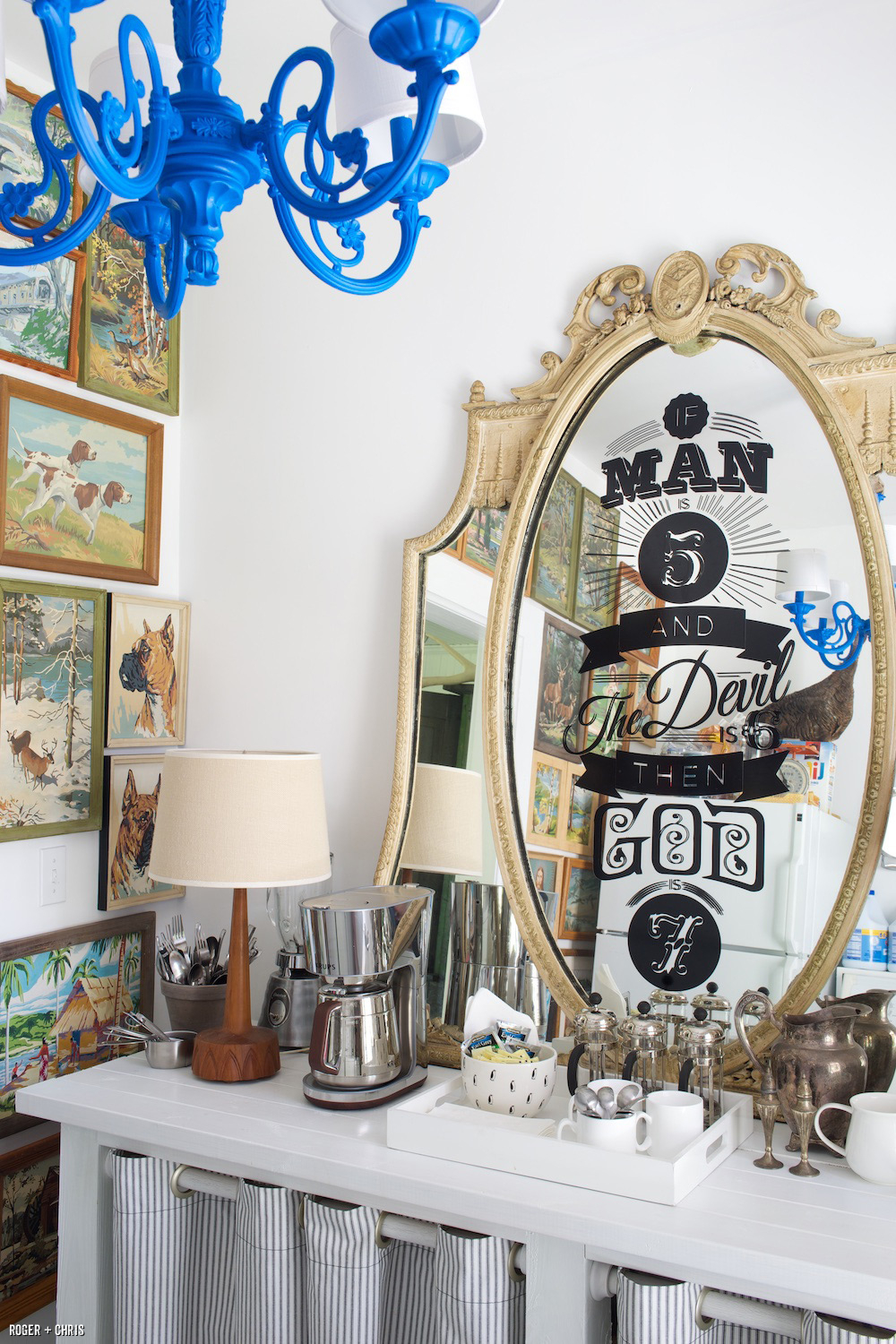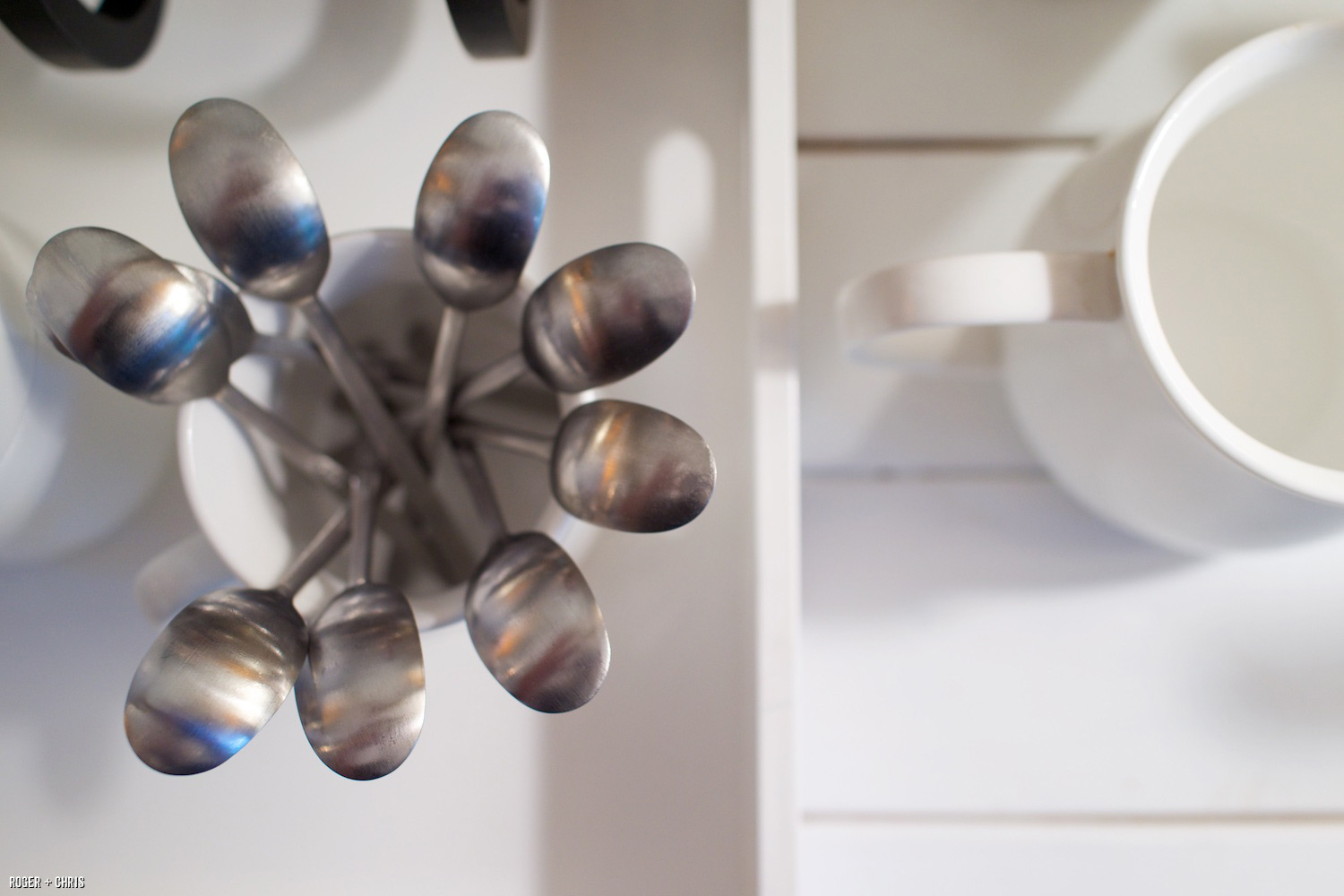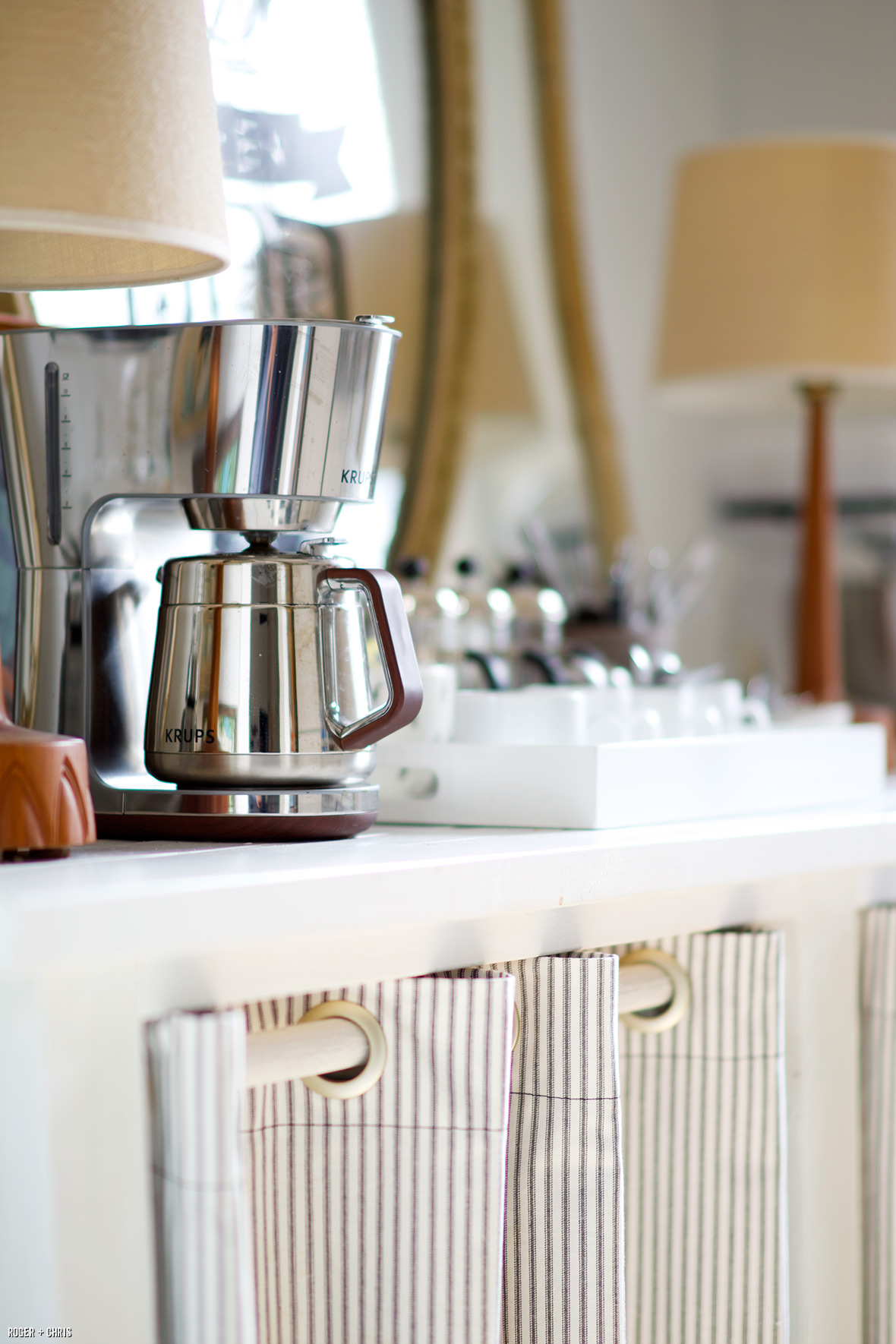 We added functionality to the pantry with a custom-made table. The fabric skirt hides essentials like cereal boxes, a microwave, and dog food.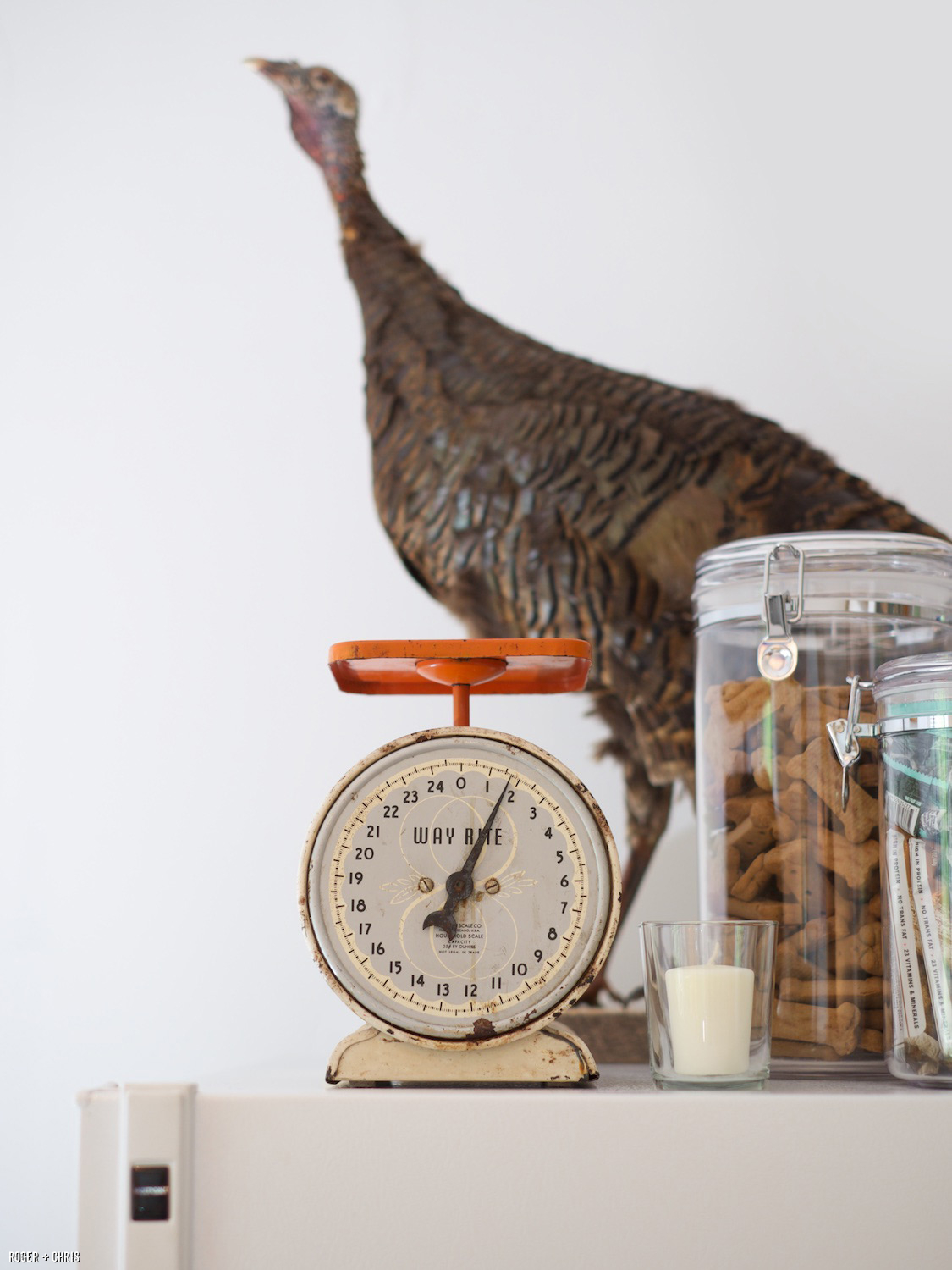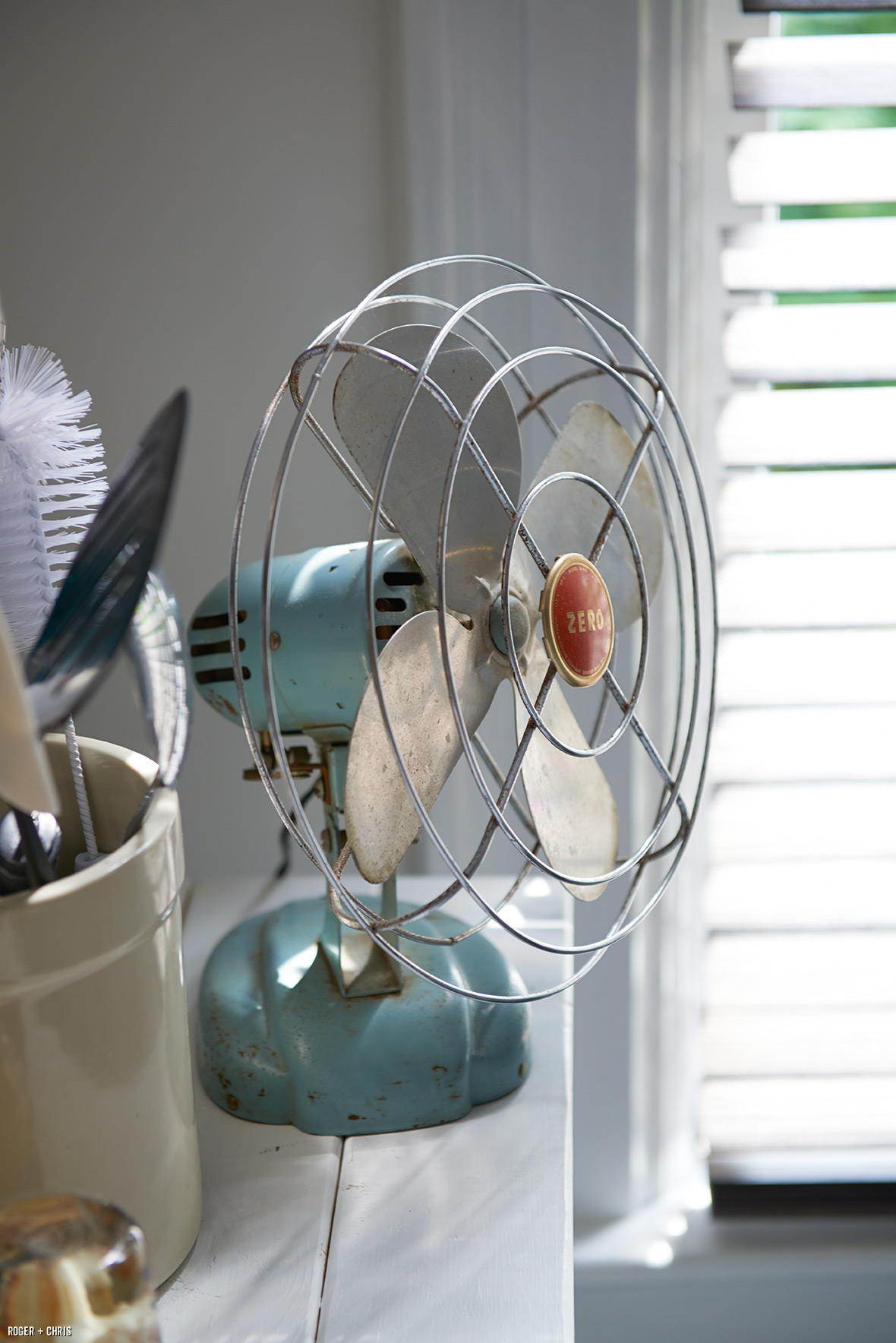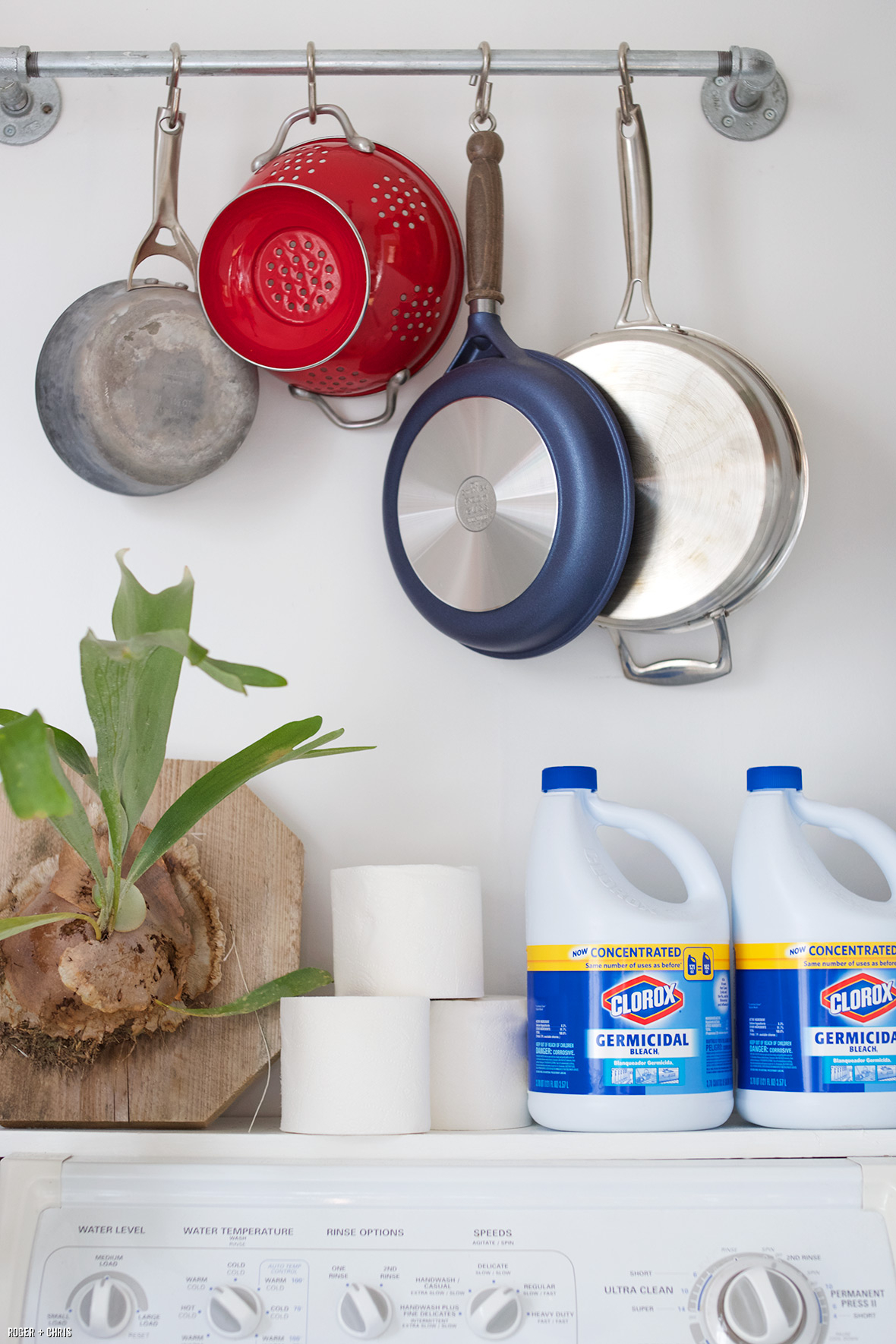 Atop the fridge are some dog treats, protein bars, and an antique stuffed turkey from a retired museum exhibit. Pots and pans hang over the washing machine on a rail made from galvanized pipe.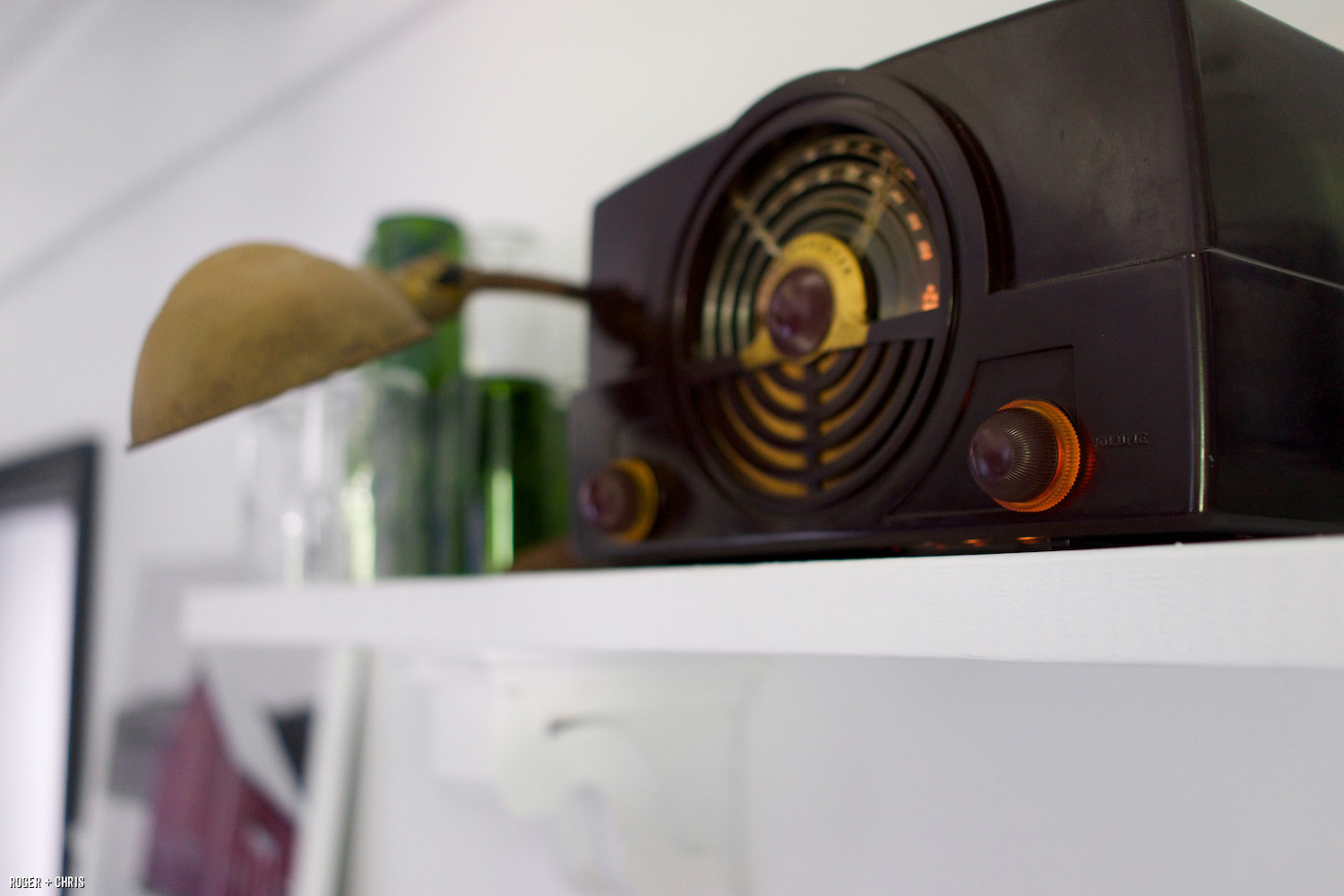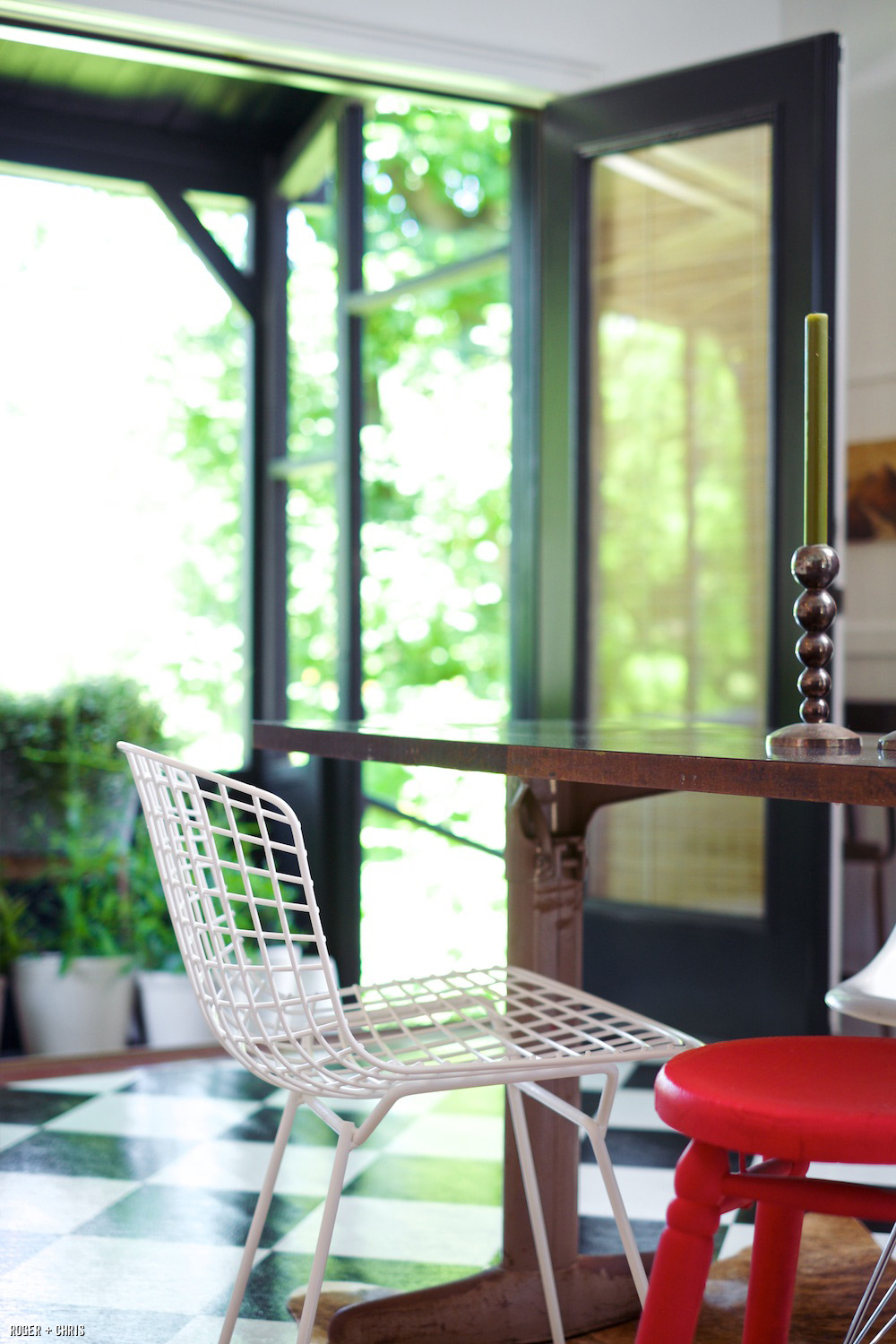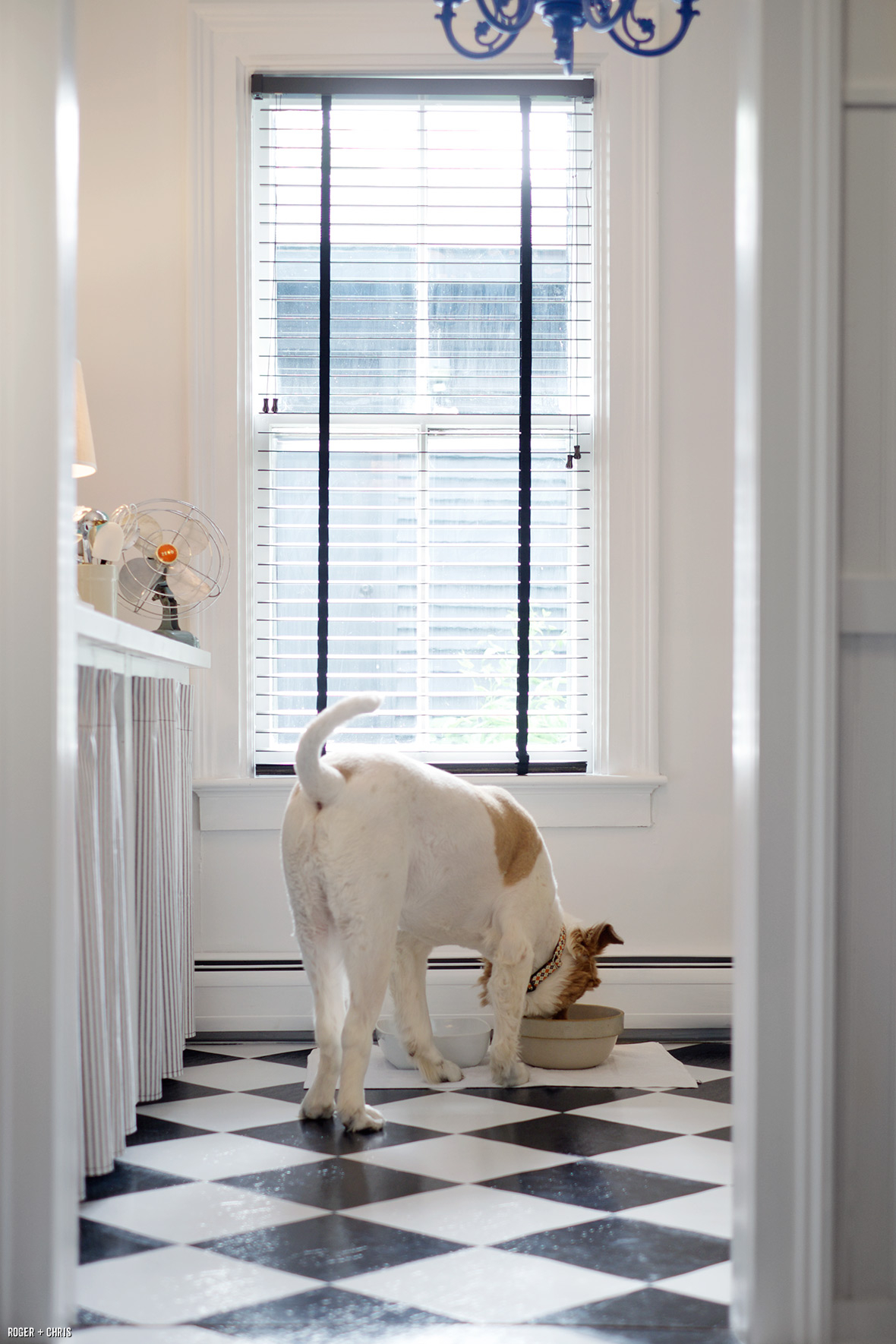 Sources
What do you think of the transformation? Have questions about the projects or where we found supplies? Share your comments and questions below!