Grey House: Renovating a 160-year old Victorian.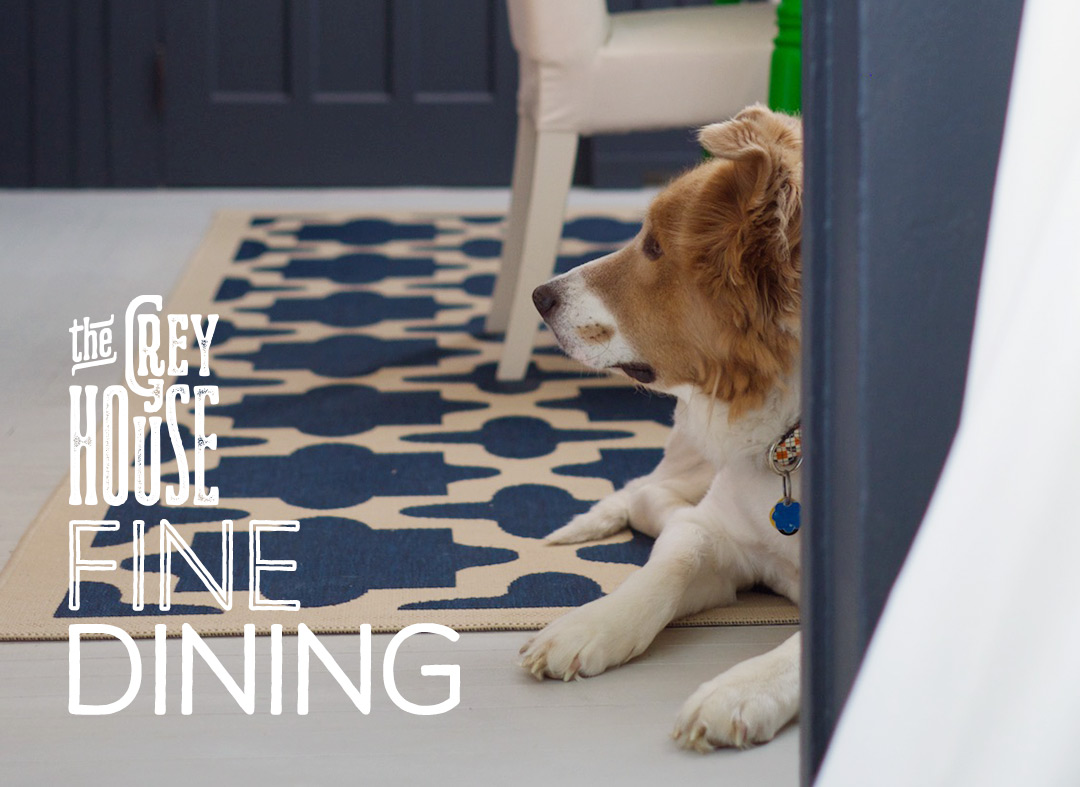 Antique and modern built-ins, doors, windows, and a chimney... We worked around a multitude of obstacles to create a welcoming dining room and butler's pantry.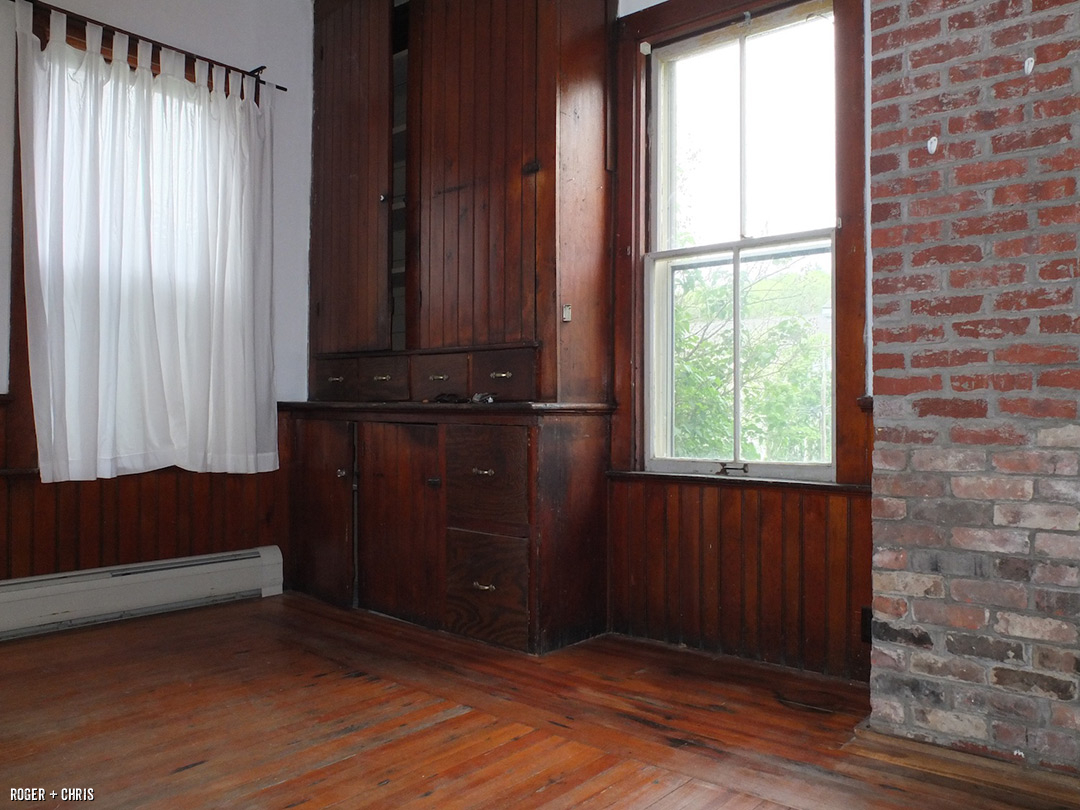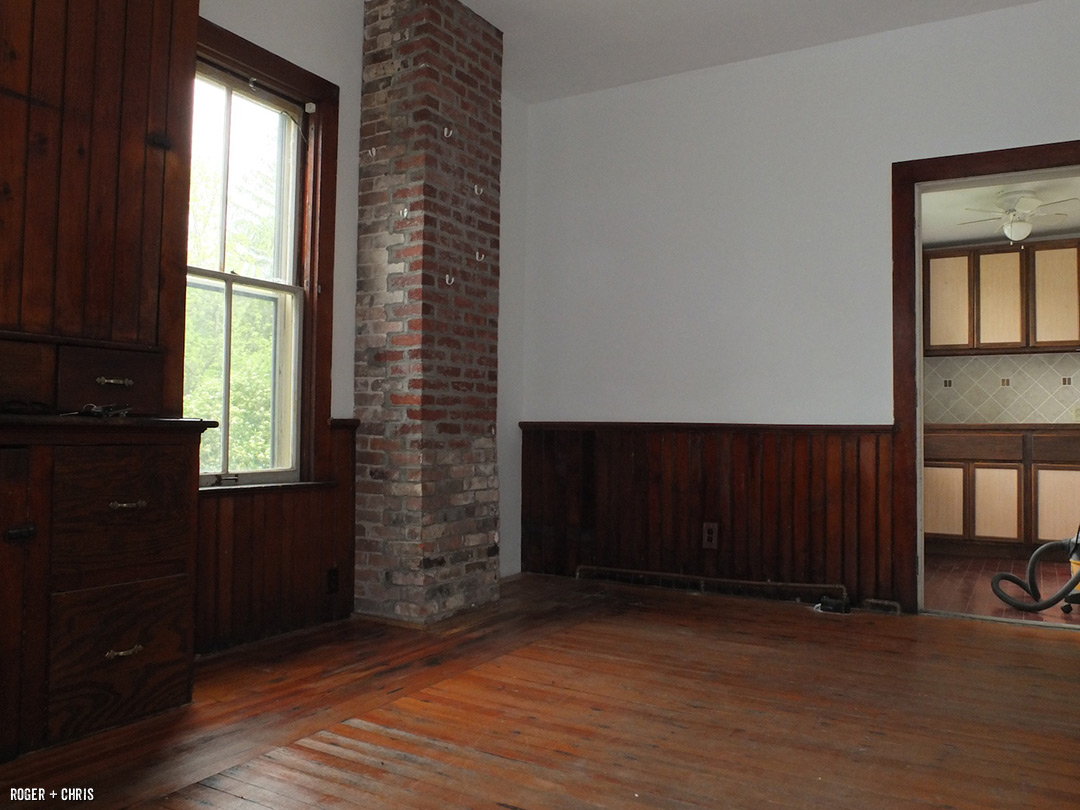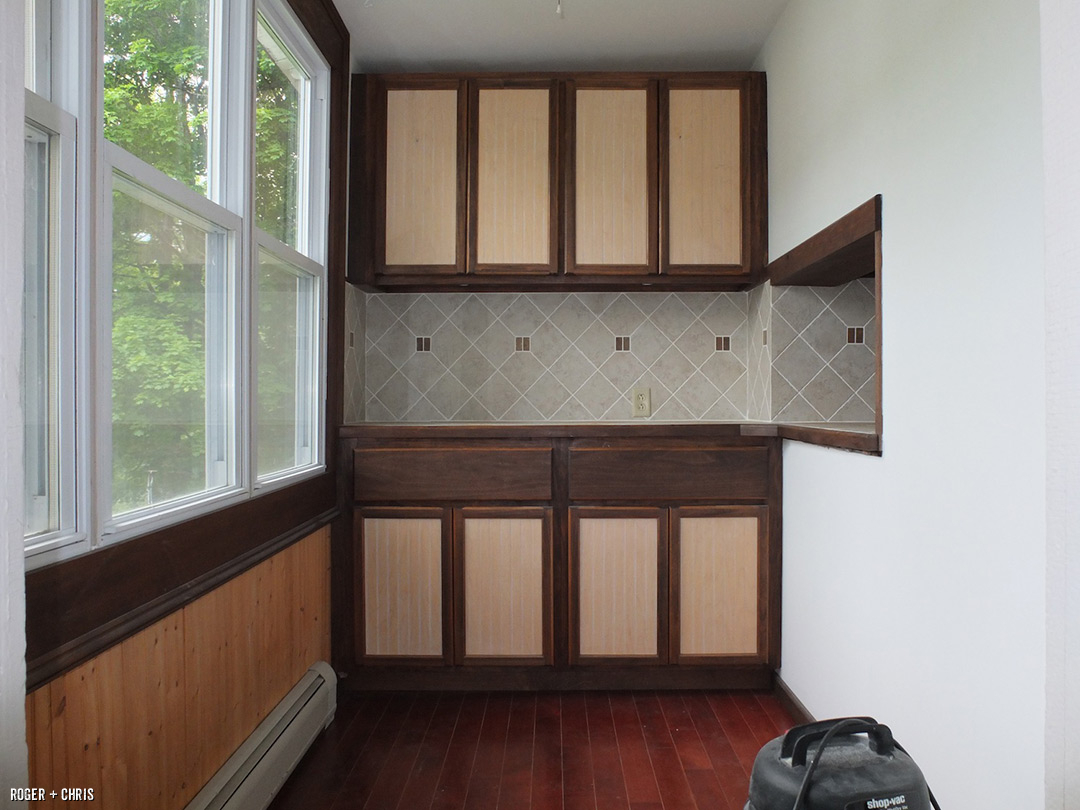 The dining room was packed with windows, doors, and complicated surfaces to work around. The attached butler's pantry boasted a wall of windows, some very ugly custom-made cabinets, and a perplexing pass-through to the kitchen.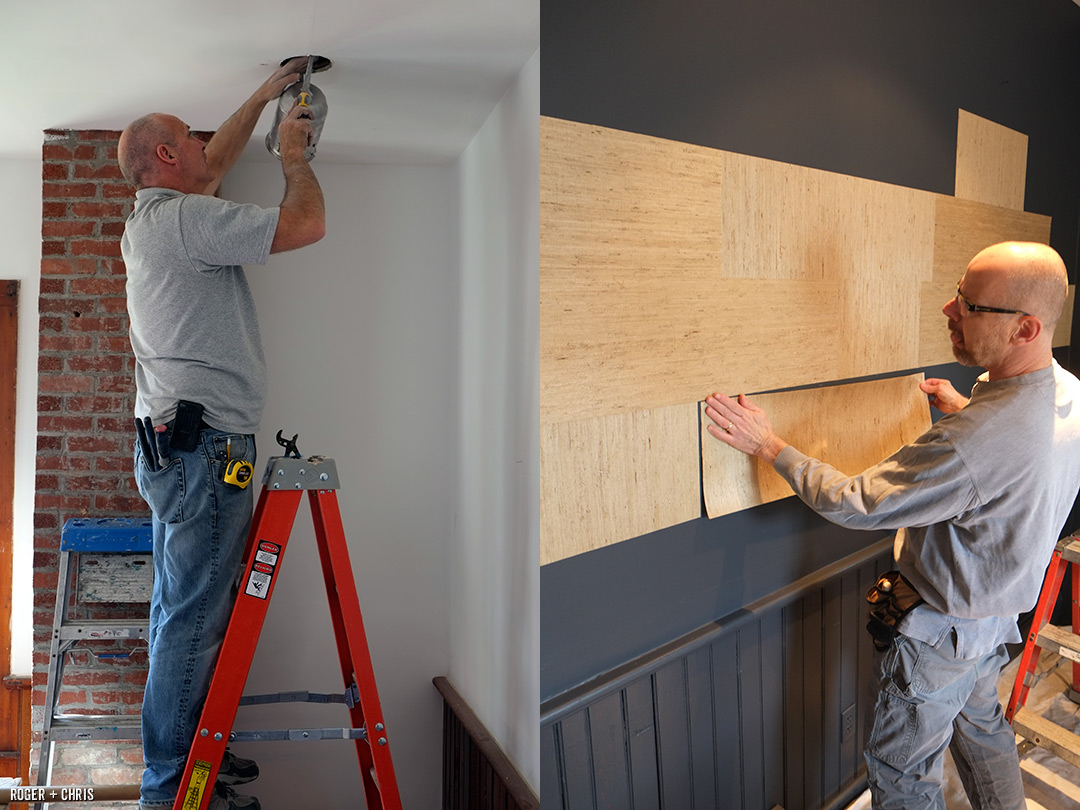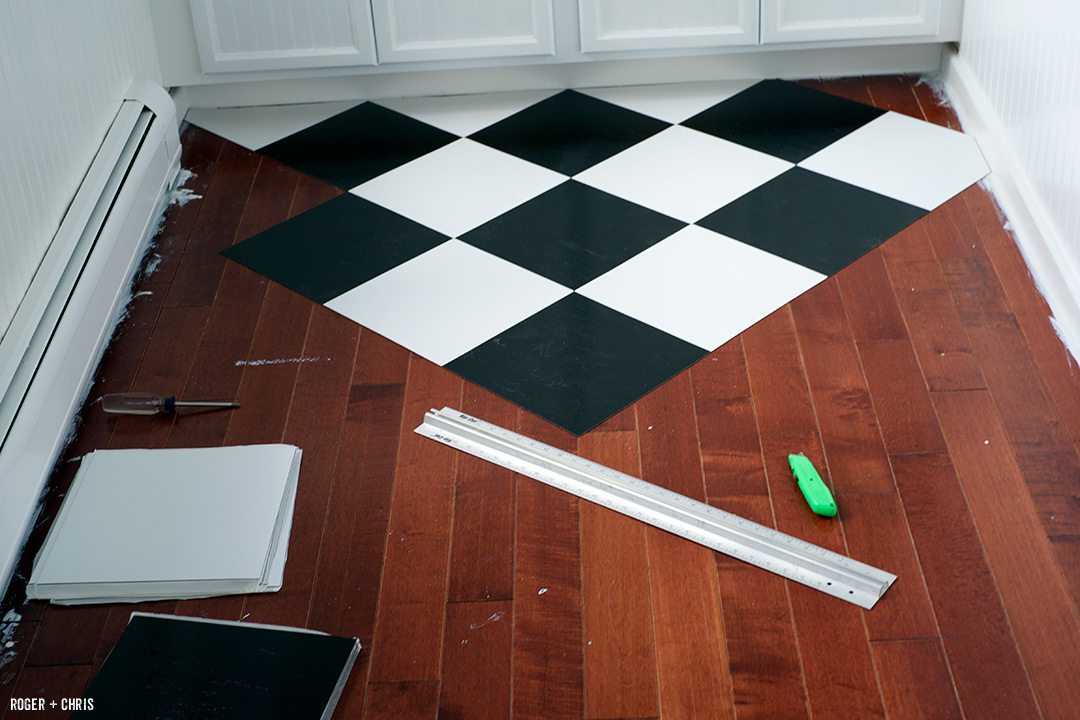 Electrician Jim Owens brought light to this dim room with the addition of built-in can lights. After the woodwork, brick, walls, and floors all received prep and paint by CertaPro, master paper hanger Jim Grinchis added natural grasscloth in a custom-cut brick pattern.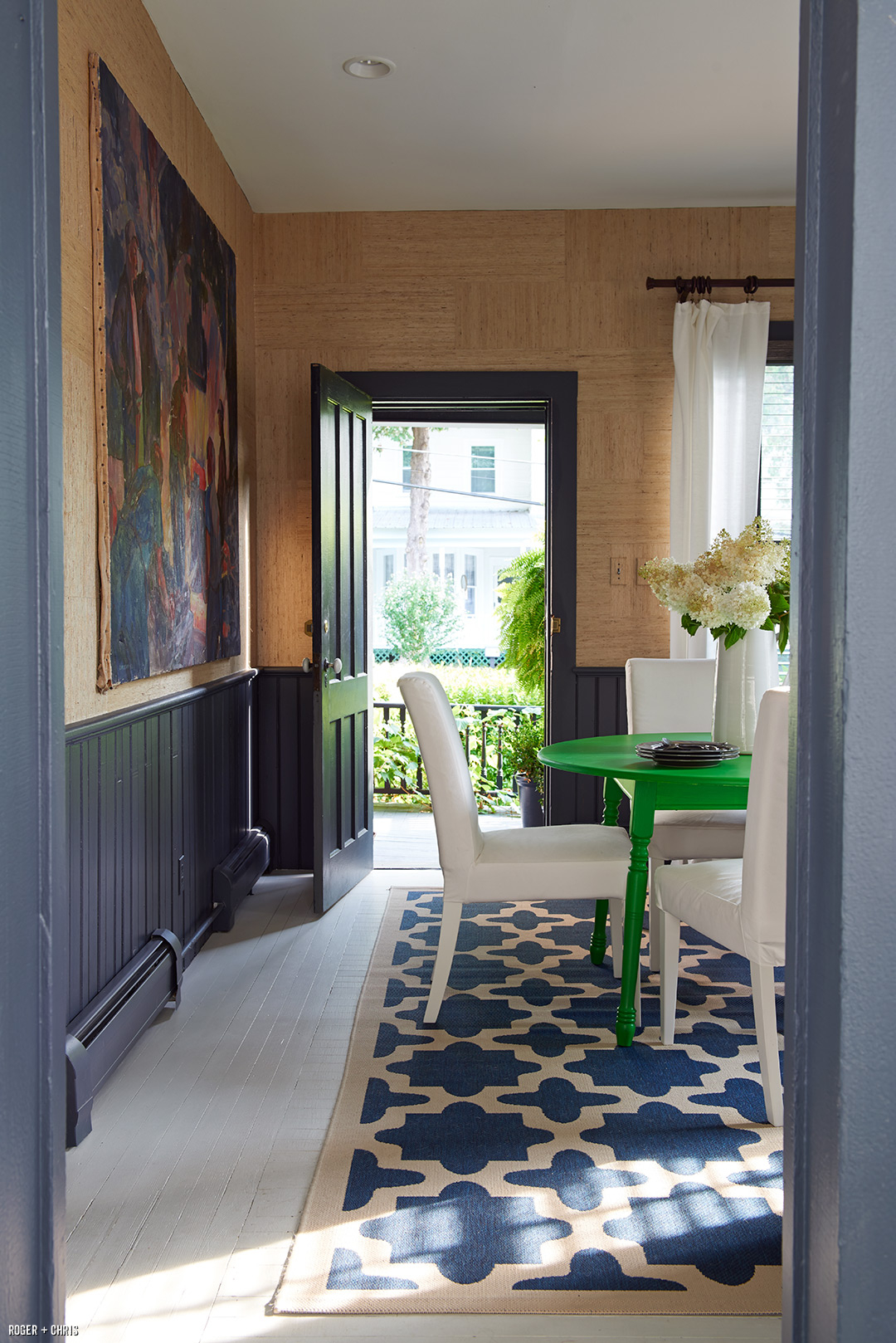 Light streams into the finished room. The warm tones of the grasscloth wallpaper soften the cool greys of the floor and woodwork. By painting all of the woodwork a single color, the messy patchwork is unified for a more polished appearance.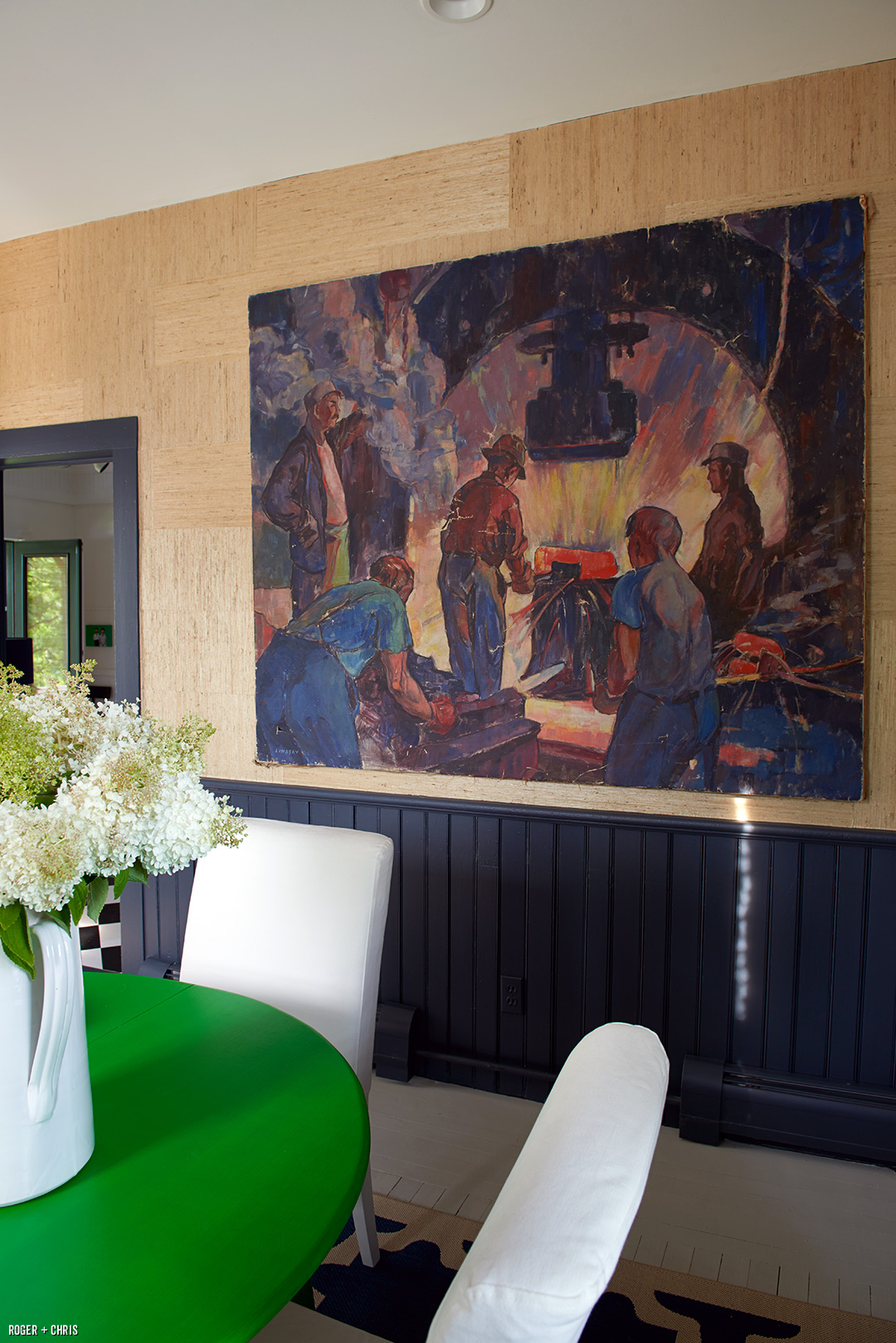 A large WPA mural dominates the room, drawing in eyes.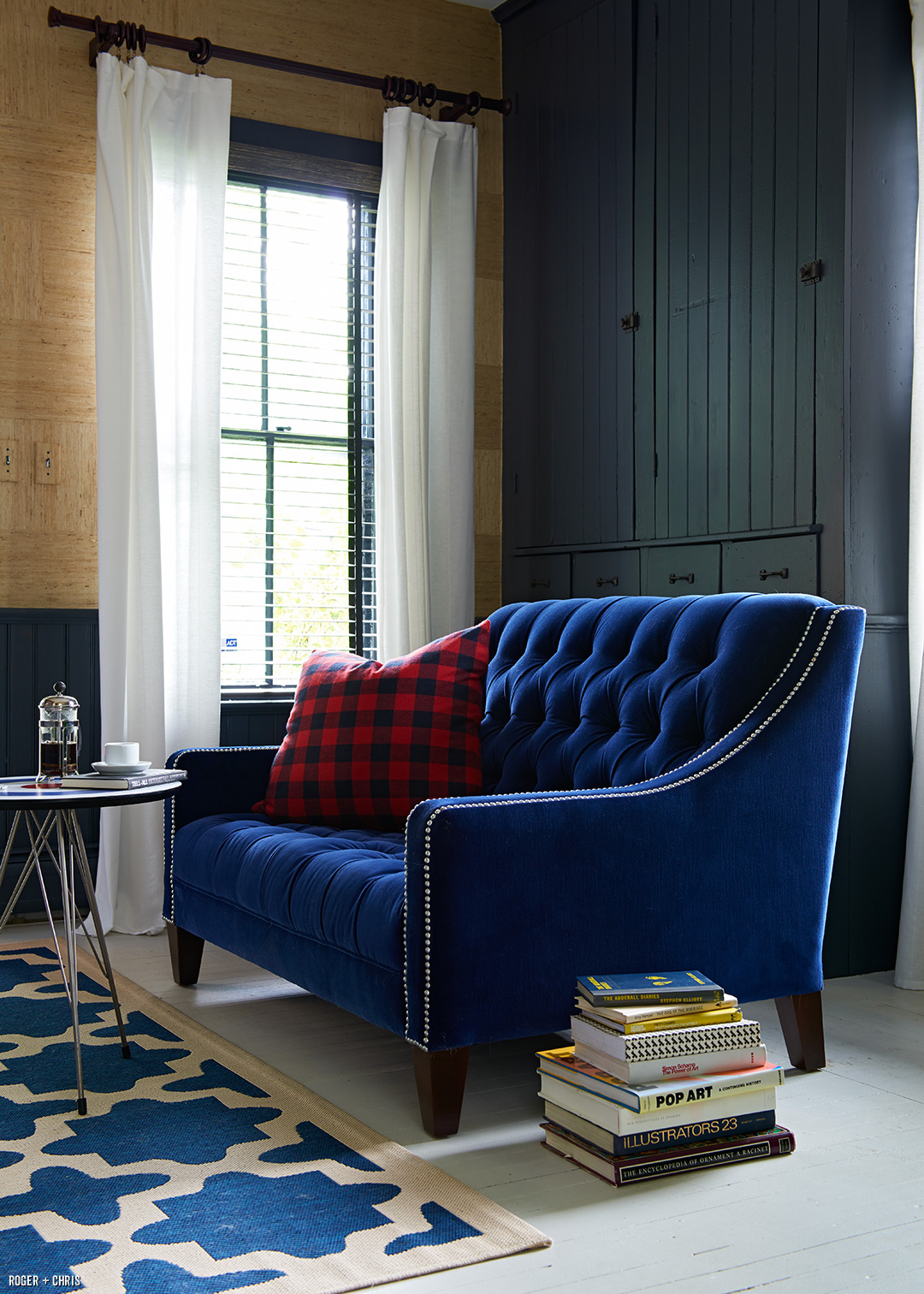 Our tufted velvet Lincoln love seat makes a cozy spot to read.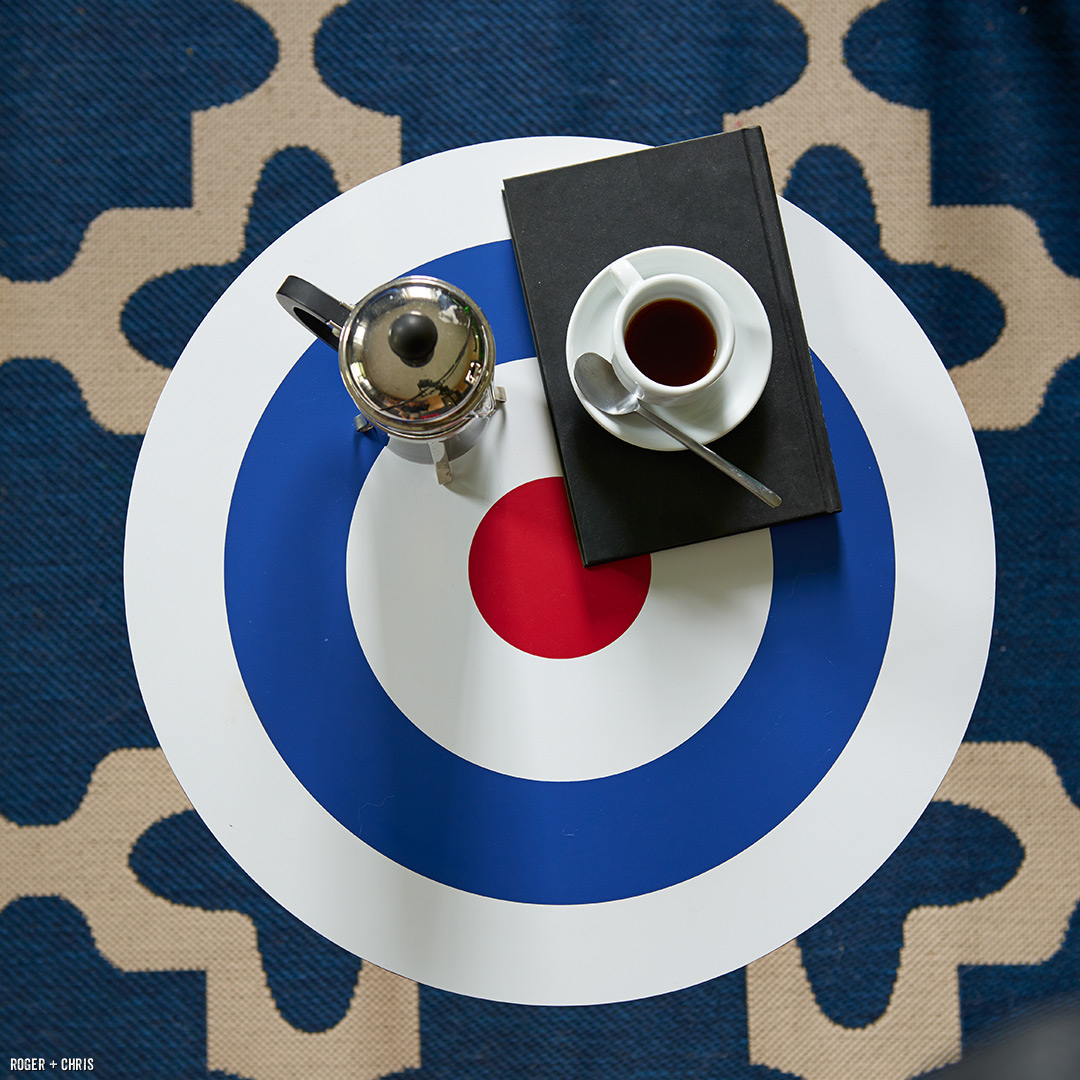 We found an inexpensive indoor/outdoor area rug for the dining room - a smart pick for living in a muddy region with a big dog.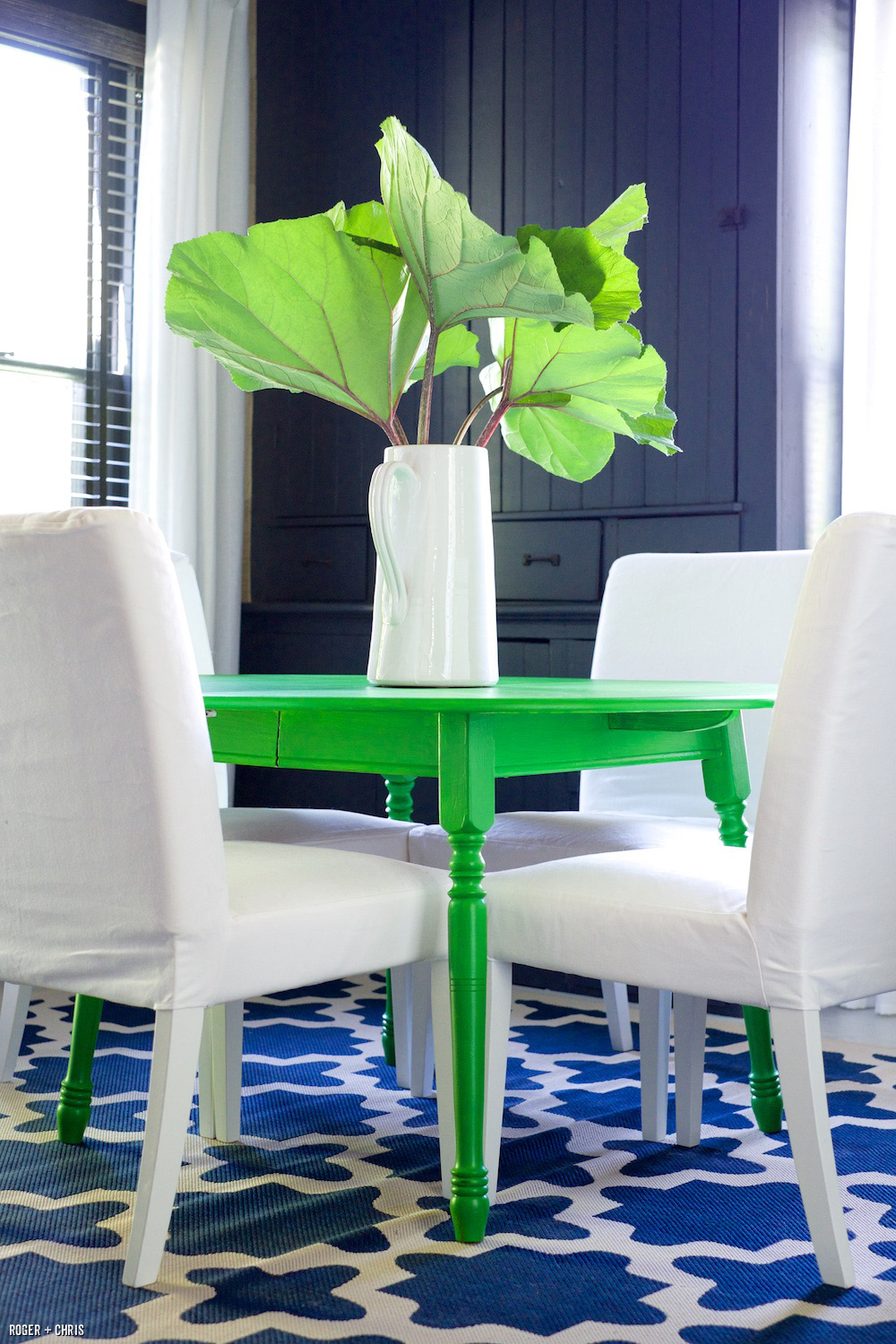 Roger painted this vintage table a bold green.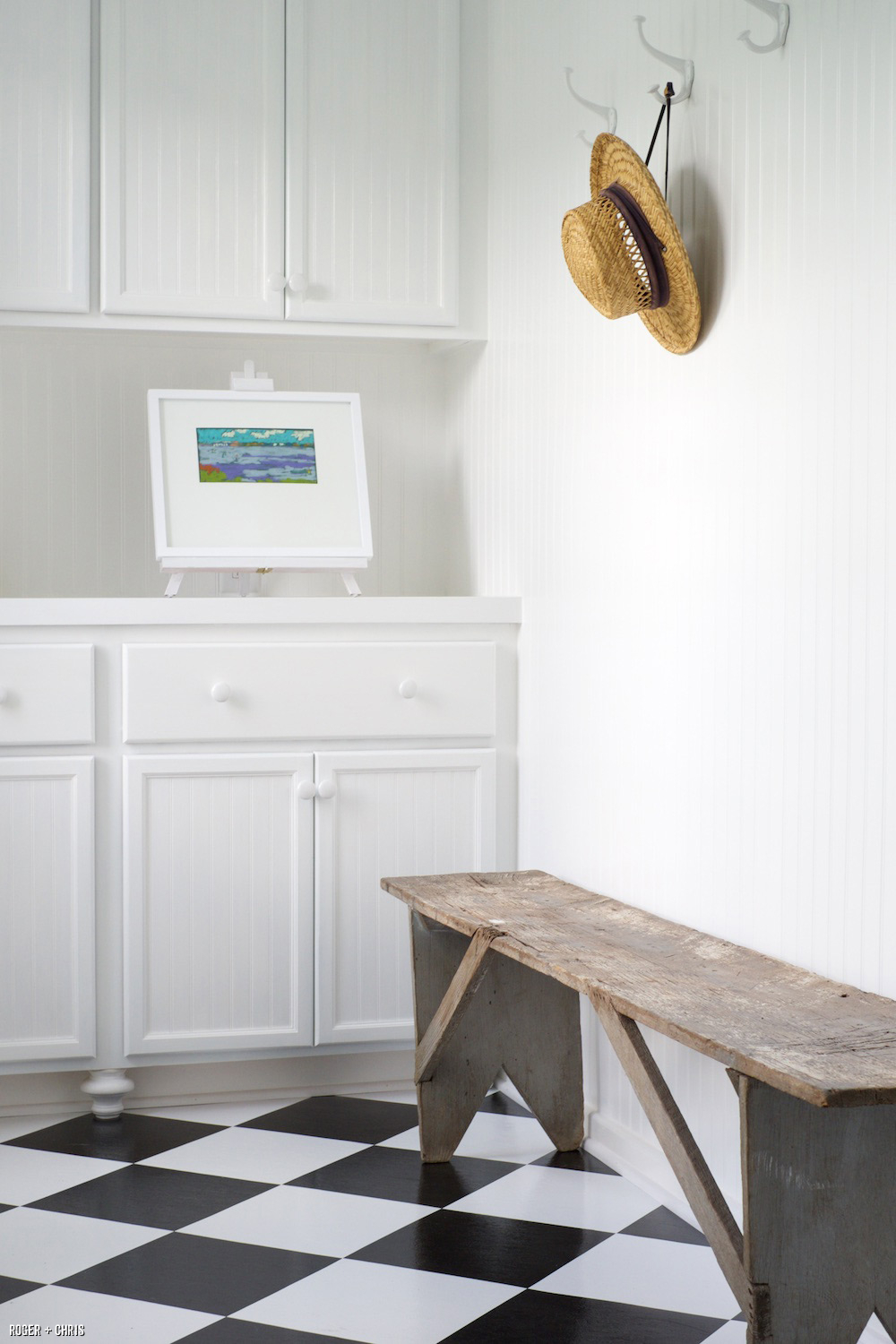 Closing up the pass-through in the butler's pantry and covering the walls with bead board gave the room more interest. The original cabinetry was simply painted, and new countertops were fashioned out of wood. The sharp tile floor and new hardware and feet on the cabinets make it hard to believe this is the same space.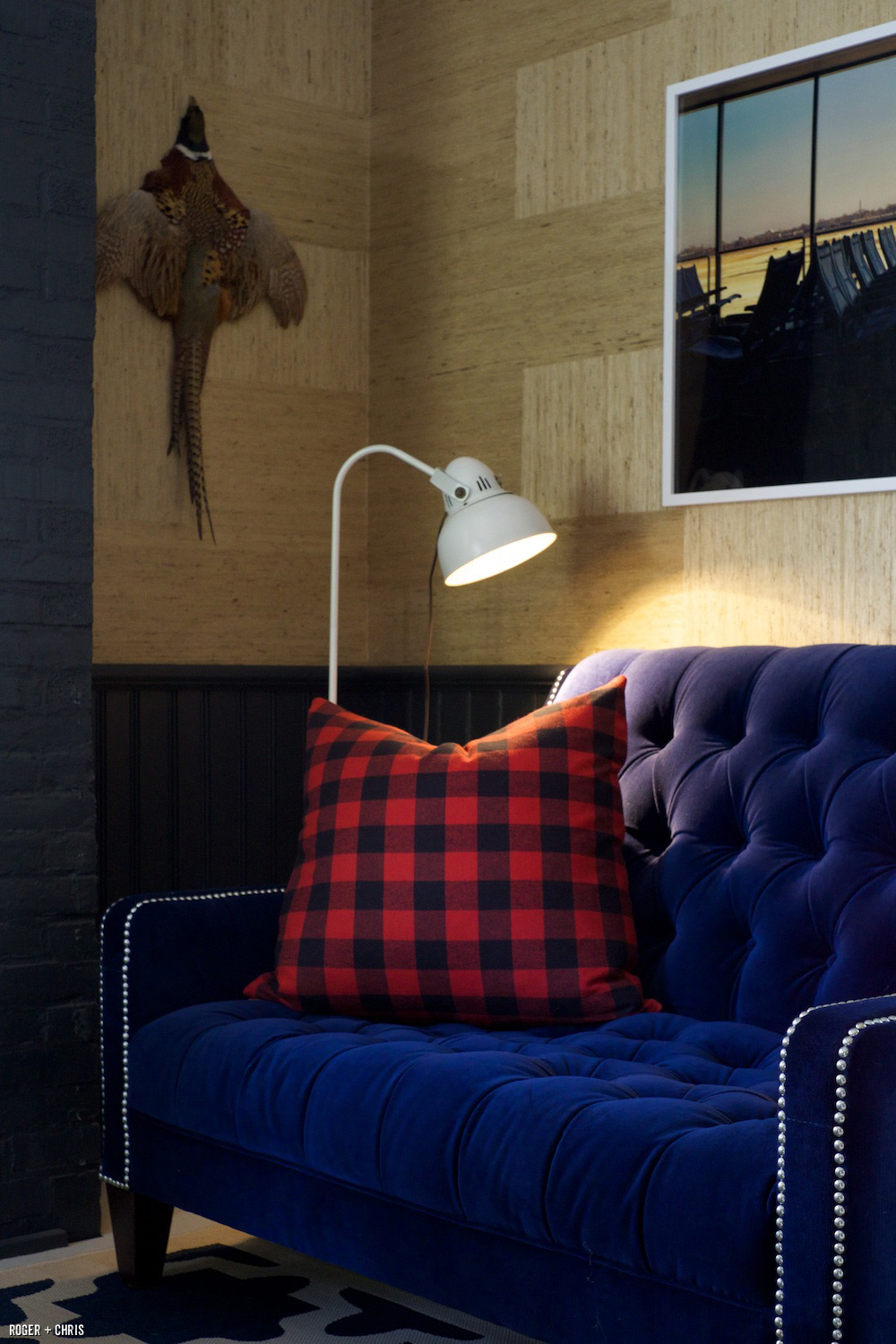 One of Chris' photos of an empty airport terminal hangs over our Lincoln love seat, paired here with a vintage lamp that we rewired and painted.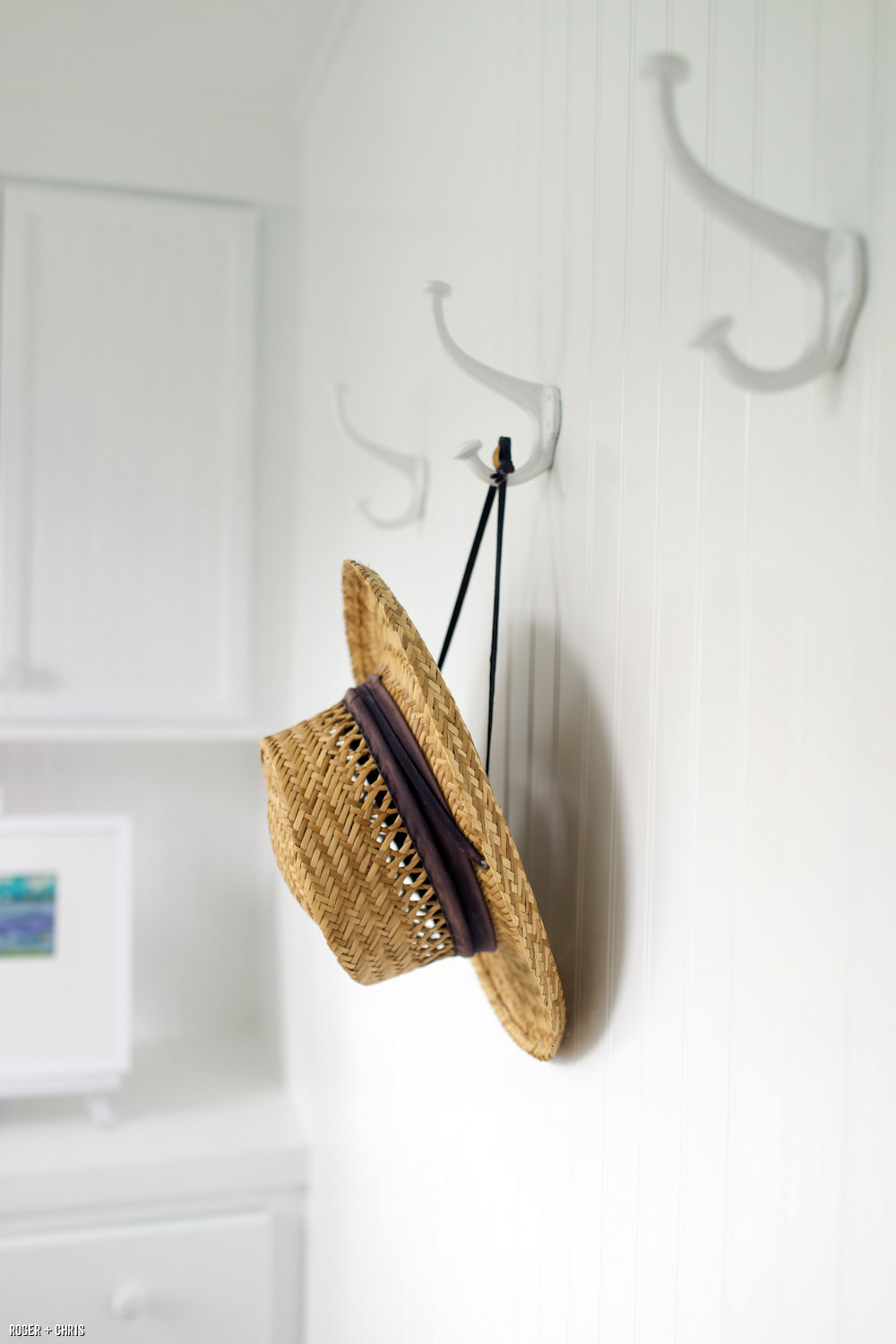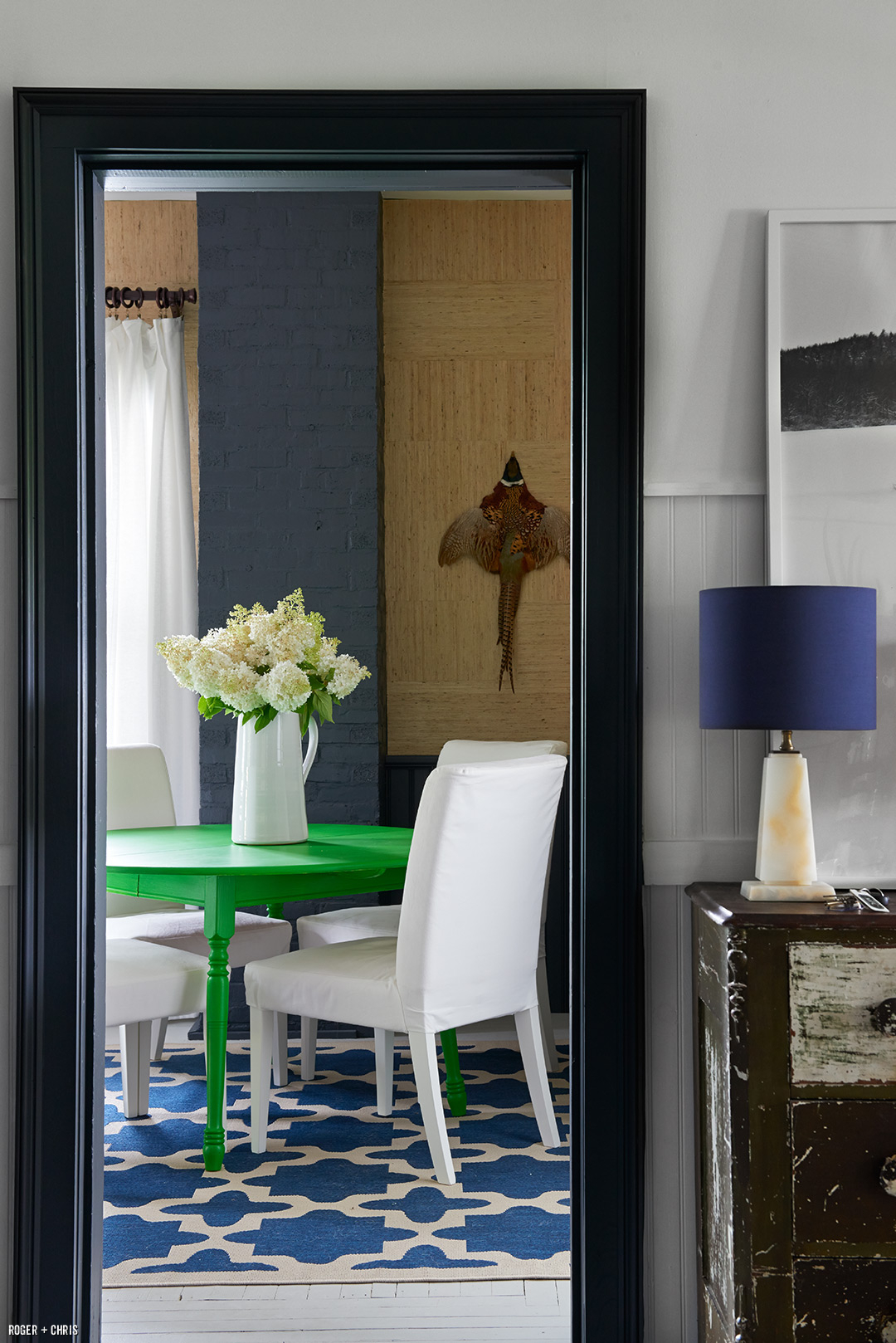 Viewed from the kitchen, the dining room's happy green table and crisp white chairs are cheerfully inviting. A pheasant from Chris' family's ranch in South Dakota hangs on the wall.
Sources
What do you think of the transformation? Have questions about the projects or where we found supplies? Share your comments and questions below!

Hot right now on Roger + Chris
How to Clean Velvet Furniture
Velvet fabric can be a bit trickier to clean than other fabrics because, in addition to removing the stain, you must take care to avoid "crushing" the nap of the fiber. Here are some tips to help you successfully remove stains without damaging your beautiful furniture.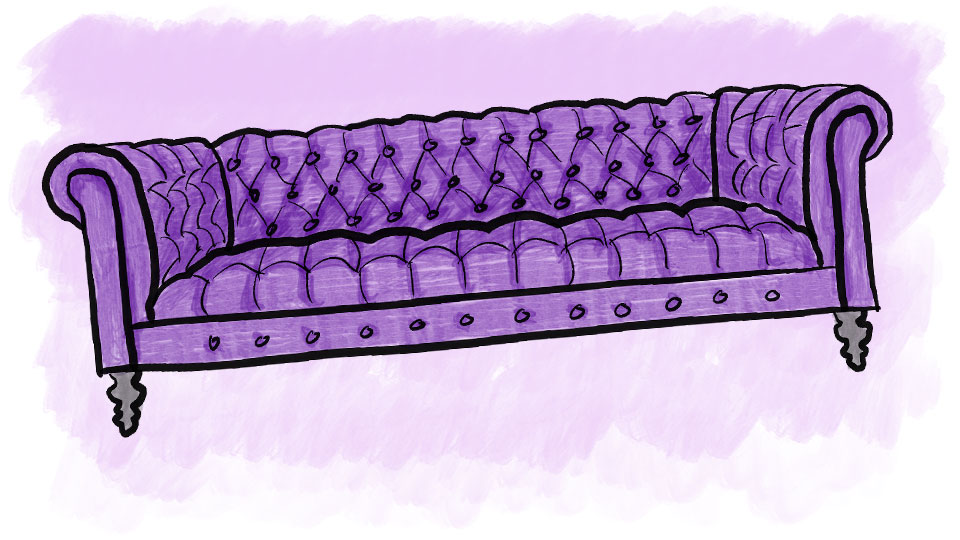 Restyling a Garden House: Paint It Black
A cute, 160-year old Italianate Victorian had the potential to be a stunning garden house - but only after taming the garden, adding style to the porches, and applying some unexpected new colors.

DINING ROOM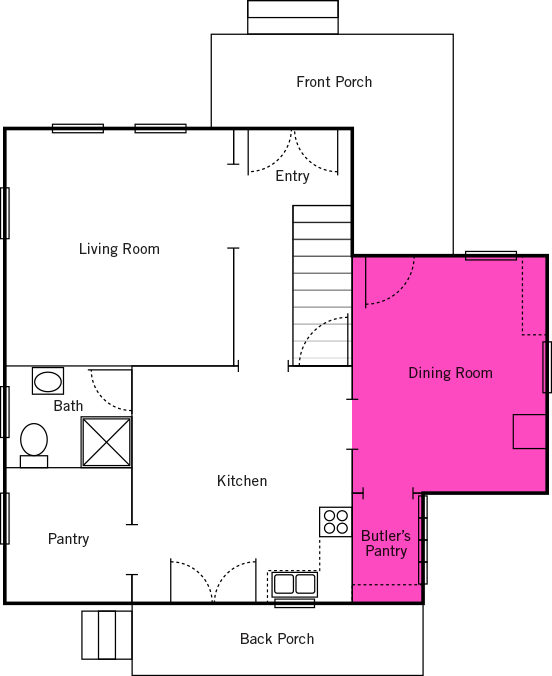 RELATED POSTS
A Modern Bistro In A Historic Village
Design inspiration comes from many sources. We love the style of 204 Main Bar & Bistro, which recently opened in the historic spa village of Sharon Springs, NY.

Every Day is a Holiday
We just returned from a short business trip to a town that is literally a stone's throw from Canada. (We actually took the exit boldly marked as the "LAST EXIT BEFORE CANADA," which someone should use as an album title.) And while we weren't meeting or socializing with folks, we were in our hotel room watching TV.

In The Garden Of The American Hotel
This weekend, the American Hotel in Sharon Springs, NY will be the epicenter of the village's annual Garden Party Festival. Here are a few photos of the hotel's lush garden.