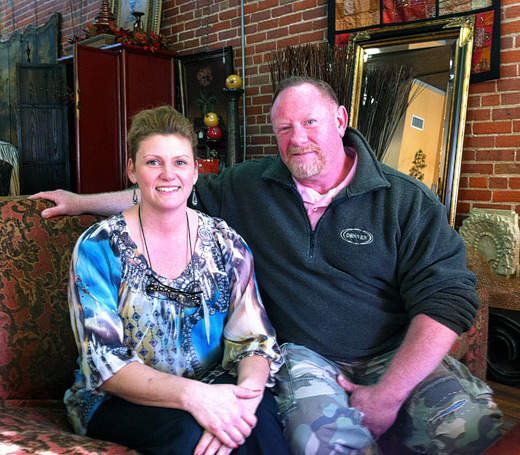 Roger with Brenda Leaton at Casa Bella in Hot Springs, AR.
Brenda runs a great home decor and furniture store in Hot Springs. She has an interesting mix of new and antique items at very reasonable prices. I found a unique stool and some nice accessories for a project I'm working on in Austin.
Casa Bella is located at 325 Broadway Street in Hot Springs. Their phone number is (501) 624-2272. If you're headed that way, be sure to stop in and say hi to Brenda for me!

Hot right now on Roger + Chris
How to Clean Velvet Furniture
Velvet fabric can be a bit trickier to clean than other fabrics because, in addition to removing the stain, you must take care to avoid "crushing" the nap of the fiber. Here are some tips to help you successfully remove stains without damaging your beautiful furniture.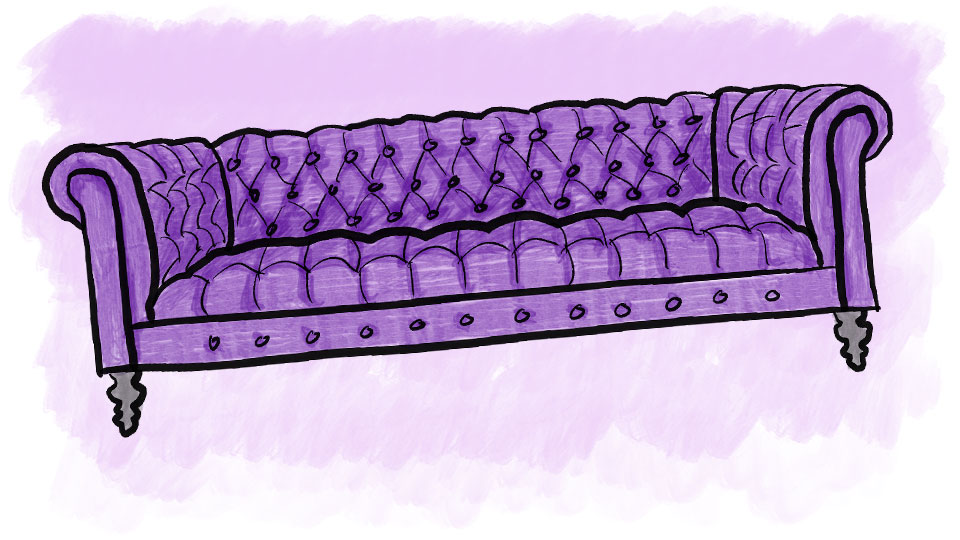 Restyling a Garden House: Paint It Black
A cute, 160-year old Italianate Victorian had the potential to be a stunning garden house - but only after taming the garden, adding style to the porches, and applying some unexpected new colors.

Best Blue Velvet Sofas
We've gathered some of our favorite sofas and armchairs in gorgeous blue velvets, along with design inspiration from around the web.

RELATED POSTS


Living Room Lightbox
What started as a boring living room turned into a Scandinavian-inspired light box with unique paneling, bold industrial furnishings, and a huge DIY floor mirror.