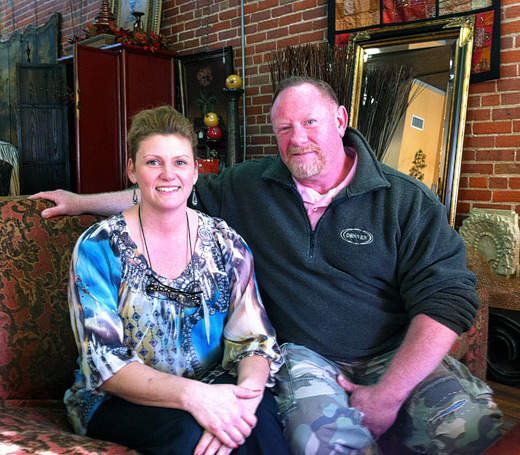 Roger with Brenda Leaton at Casa Bella in Hot Springs, AR.
Brenda runs a great home decor and furniture store in Hot Springs. She has an interesting mix of new and antique items at very reasonable prices. I found a unique stool and some nice accessories for a project I'm working on in Austin.
Casa Bella is located at 325 Broadway Street in Hot Springs. Their phone number is (501) 624-2272. If you're headed that way, be sure to stop in and say hi to Brenda for me!