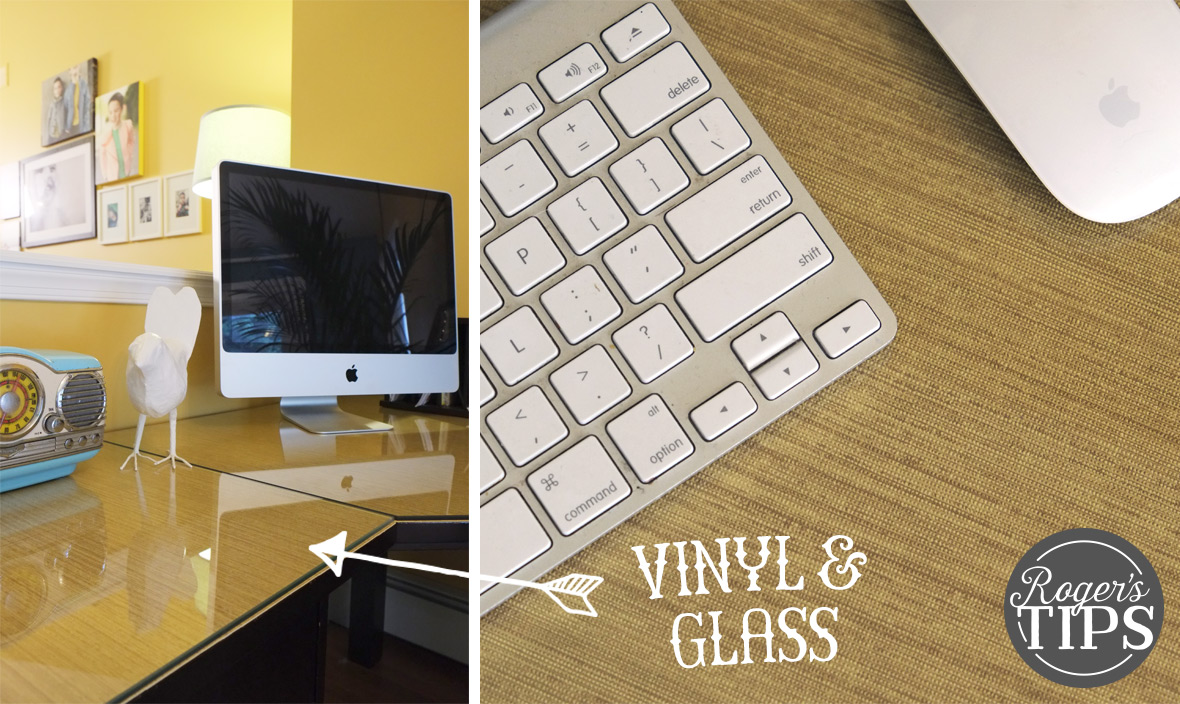 I've found so many great design tips over the years. Here's one of them.
After a few years of use, dark wood desktops become scuffed and dented. Spruce up your desk with this simple solution.
Measure your desktop and have a glass shop cut custom panels to fit atop it. Between the desk and glass, add a textured vinyl fabric that adds interest and color (along with a non-slip surface for the glass). Cut it yourself, and you can always change it out if you want to spruce up your desk in the future.
For more photos and video of this project, check out Episode 101 of Roger That!, our design show featuring easy DIY projects like this one.