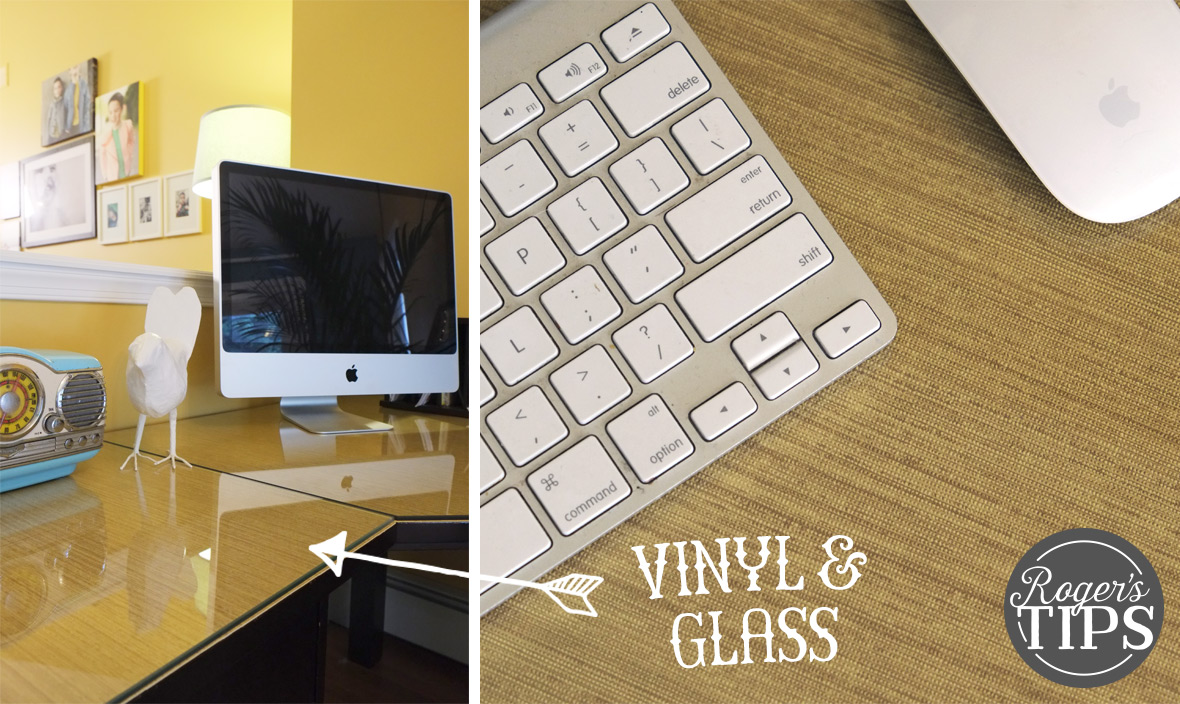 I've found so many great design tips over the years. Here's one of them.
After a few years of use, dark wood desktops become scuffed and dented. Spruce up your desk with this simple solution.
Measure your desktop and have a glass shop cut custom panels to fit atop it. Between the desk and glass, add a textured vinyl fabric that adds interest and color (along with a non-slip surface for the glass). Cut it yourself, and you can always change it out if you want to spruce up your desk in the future.
For more photos and video of this project, check out Episode 101 of Roger That!, our design show featuring easy DIY projects like this one.

Roger Hazard
· Founder · Roger + Chris · Sharon Springs, NY
Roger Hazard is TV's original home stager, as well as designer / producer on the international, Emmy-nominated "SELL THIS HOUSE," "SELL THIS HOUSE: EXTREME," and "MOVE THIS HOUSE." MORE ABOUT Roger Hazard
Hot right now on Roger + Chris



RELATED POSTS

Deconstructing a Kitchen: Hajdu Kitchen
Amy and Chris Hajdu purchased this West Austin home just over a year ago. The house, built in the early 1960s, had been well cared for but had received minimal updates over the decades. The Hajdus purchased the house from the original owner with the goal of respecting the existing architecture, while modernizing the systems and styling.

Roger's Tips: Finials As Cabinet Knobs
I love using oversized knobs on powder room vanities - it's fun and unexpected. Since most cabinet knobs aren't the right size, I use drapery finials for a bigger impact.