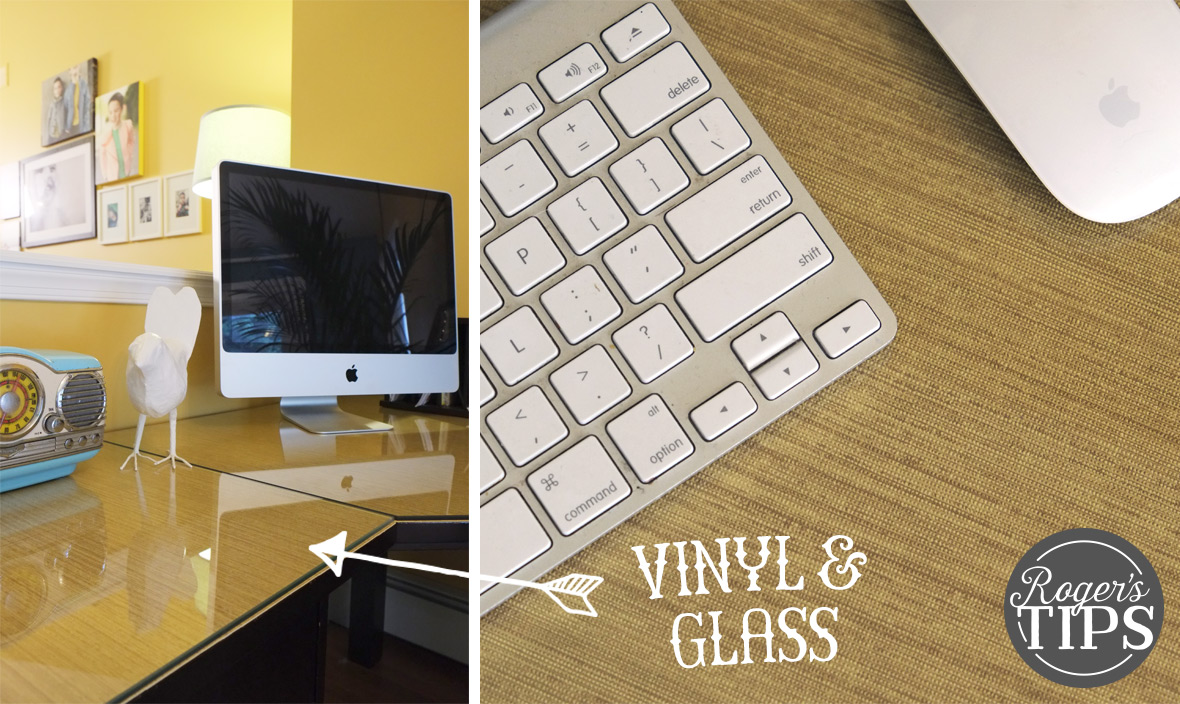 I've found so many great design tips over the years. Here's one of them.
After a few years of use, dark wood desktops become scuffed and dented. Spruce up your desk with this simple solution.
Measure your desktop and have a glass shop cut custom panels to fit atop it. Between the desk and glass, add a textured vinyl fabric that adds interest and color (along with a non-slip surface for the glass). Cut it yourself, and you can always change it out if you want to spruce up your desk in the future.
For more photos and video of this project, check out Episode 101 of Roger That!, our design show featuring easy DIY projects like this one.

Roger Hazard
· Founder · Roger + Chris · Sharon Springs, NY
Roger Hazard is TV's original home stager, as well as designer / producer on the international, Emmy-nominated "SELL THIS HOUSE," "SELL THIS HOUSE: EXTREME," and "MOVE THIS HOUSE." MORE ABOUT Roger Hazard
Hot right now on Roger + Chris

How to Clean Velvet Furniture
Velvet fabric can be a bit trickier to clean than other fabrics because, in addition to removing the stain, you must take care to avoid "crushing" the nap of the fiber. Here are some tips to help you successfully remove stains without damaging your beautiful furniture.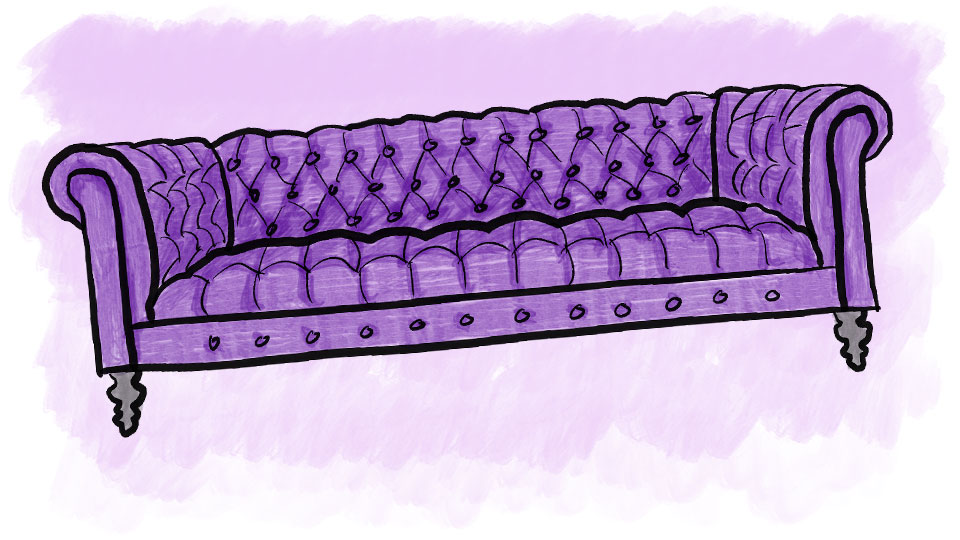 Best Blue Velvet Sofas
We've gathered some of our favorite sofas and armchairs in gorgeous blue velvets, along with design inspiration from around the web.

RELATED POSTS

How Big Of A Sofa Can I Get?
Who doesn't love a big, comfy sofa? We're certainly fans. Opting for the largest couch available maybe tempting. But how can you be sure it will fit?