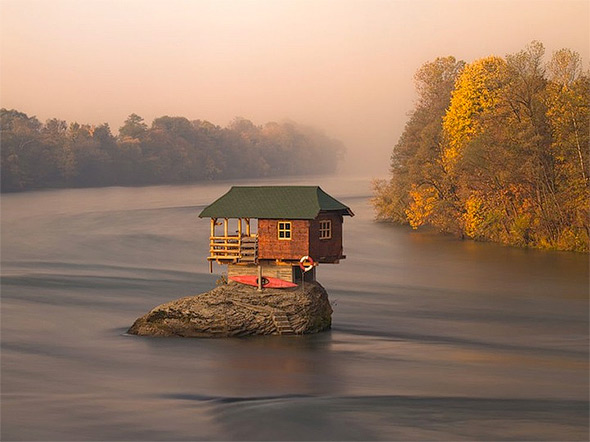 For 45 years, a tiny one-room house has balanced on a rock in the middle of a river.
Located in the middle of Serbia's Drina River, this structure was built in 1968 by a group of swimmers who enjoyed lounging on the large rock but wanted a little bit of shade.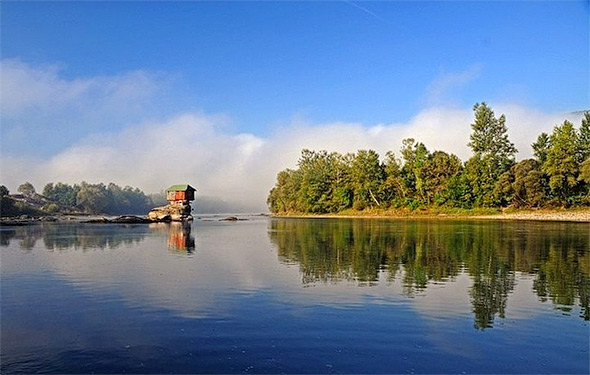 Constructed by bringing supplies over by kayak and floating larger pieces down the river, the house has maintained its grip on the rock through multiple storms and floods.
See more photos of the house at mymodernmet.com and drinariver.com. Photos: Irene Becker, Vlado Marinkovic.