Little House Love. Lovable homes come in all sizes. Here's to tiny houses.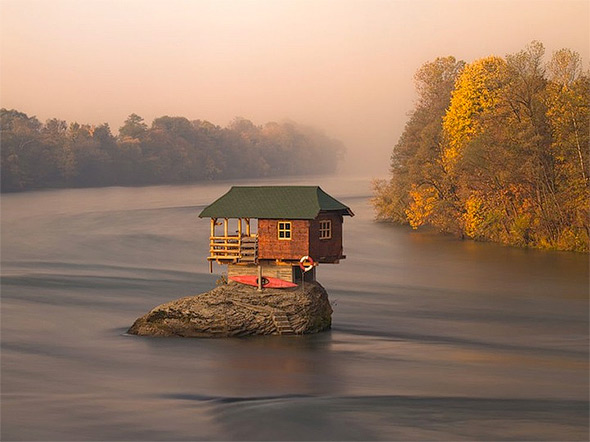 For 45 years, a tiny one-room house has balanced on a rock in the middle of a river.
Located in the middle of Serbia's Drina River, this structure was built in 1968 by a group of swimmers who enjoyed lounging on the large rock but wanted a little bit of shade.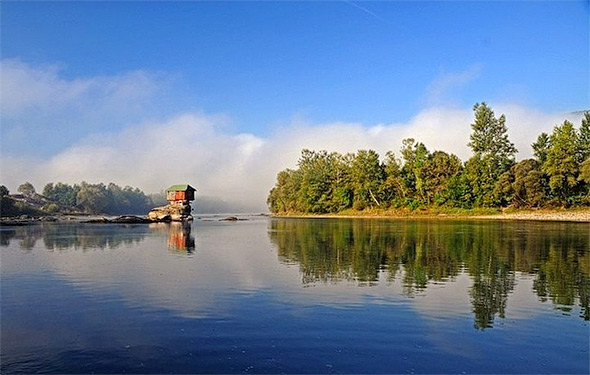 Constructed by bringing supplies over by kayak and floating larger pieces down the river, the house has maintained its grip on the rock through multiple storms and floods.
See more photos of the house at mymodernmet.com and drinariver.com. Photos: Irene Becker, Vlado Marinkovic.

Roger Hazard
· Founder · Roger + Chris · Sharon Springs, NY
Roger Hazard is TV's original home stager, as well as designer / producer on the international, Emmy-nominated "SELL THIS HOUSE," "SELL THIS HOUSE: EXTREME," and "MOVE THIS HOUSE." MORE ABOUT Roger Hazard
Hot right now on Roger + Chris
Restyling a Garden House: Paint It Black
A cute, 160-year old Italianate Victorian had the potential to be a stunning garden house - but only after taming the garden, adding style to the porches, and applying some unexpected new colors.

How to Clean Velvet Furniture
Velvet fabric can be a bit trickier to clean than other fabrics because, in addition to removing the stain, you must take care to avoid "crushing" the nap of the fiber. Here are some tips to help you successfully remove stains without damaging your beautiful furniture.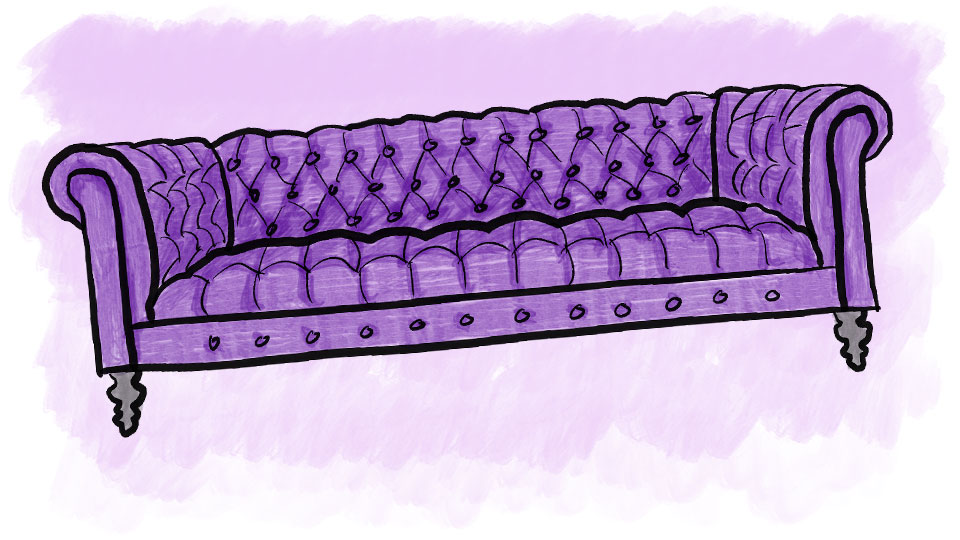 Best Blue Velvet Sofas
We've gathered some of our favorite sofas and armchairs in gorgeous blue velvets, along with design inspiration from around the web.

RELATED POSTS

Leading Tower
Chicago's Tower House makes the most of an oddly-shaped lot to deliver space, views, and style without the size.

This Tiny House Can Pick Up And Move
One luxury afforded to tiny houses is the potential for portability. Madrid-based architecture firm ÁBATON has engineered that trait into its new ÁPH80 Transportable House.