Little House Love. Lovable homes come in all sizes. Here's to tiny houses.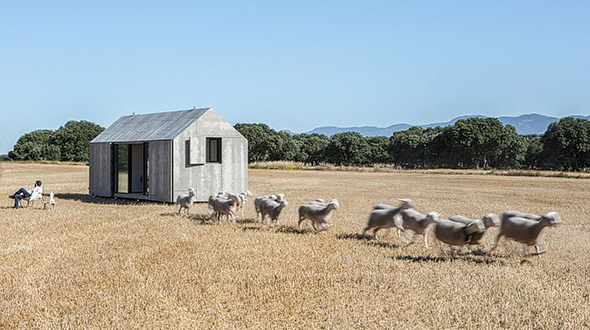 One luxury afforded to tiny houses is the potential for portability. Madrid-based architecture firm ÁBATON has engineered that trait into its new ÁPH80 Transportable House.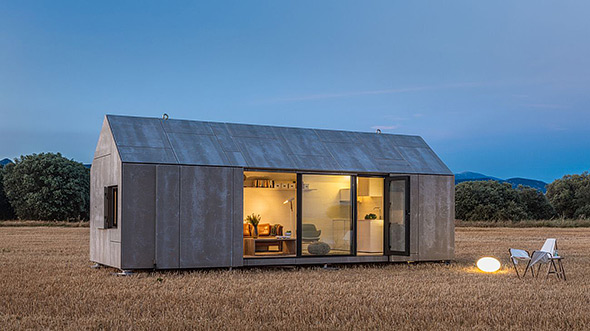 Designed for two occupants and easy transportation via truck, this prefabricated home utilizes environmentally-friendly materials and has a simple, unadorned exterior.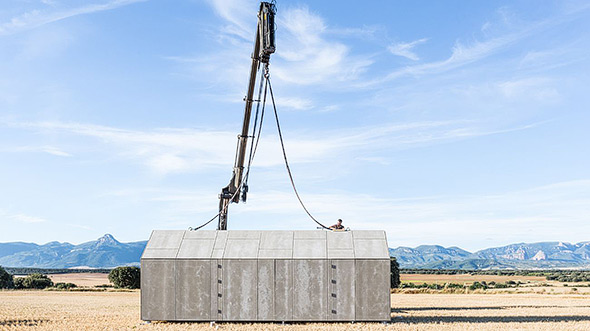 The interior features a dedicated bedroom and bathroom, and is swathed in sustainably-harvested fir, which adds some much-needed warmth to the clean, modern look.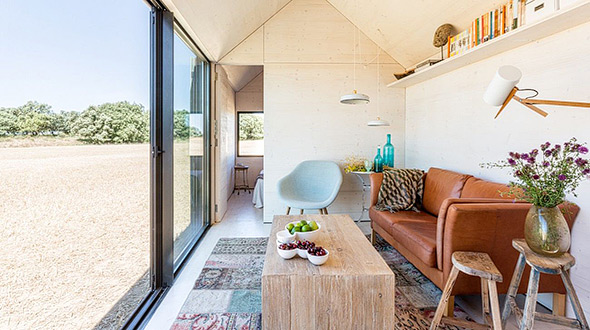 For more information, visit abaton.es. Photos via ÁBATON.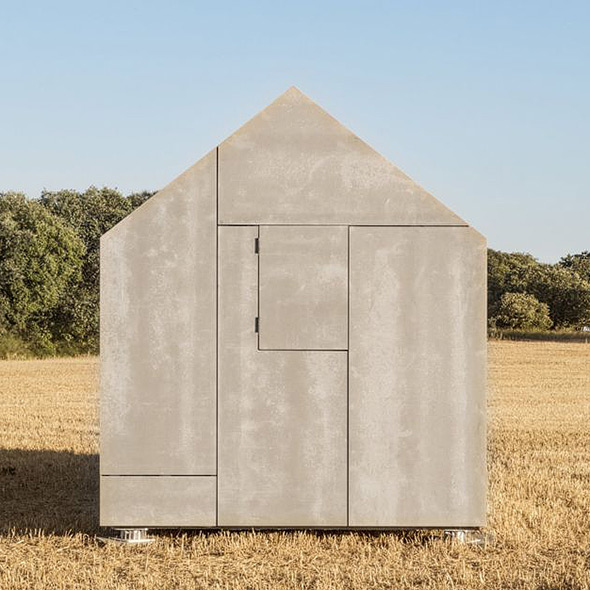 Roger Hazard
· Founder · Roger + Chris · Sharon Springs, NY
Roger Hazard is TV's original home stager, as well as designer / producer on the international, Emmy-nominated "SELL THIS HOUSE," "SELL THIS HOUSE: EXTREME," and "MOVE THIS HOUSE." MORE ABOUT Roger Hazard
Hot right now on Roger + Chris
Restyling a Garden House: Paint It Black
A cute, 160-year old Italianate Victorian had the potential to be a stunning garden house - but only after taming the garden, adding style to the porches, and applying some unexpected new colors.



RELATED POSTS
Sweetly Swedish Cottage
This charming cottage in Visby, Sweden is a model home put on display by the nearby manufacturer.

Tiny Cars for Your Tiny House
You can't park a ginormous SUV next to a tiny house without feeling a little bit silly. Tiny house hunters might find that one of following options from the 2013 Wee Wheels Tiny Car Show is better tailored to their diminutive needs.

Very Variegated Vardo
Tiny houses are nothing new. But unlike those wishing to downsize to a tiny home, the Romani people upsized.