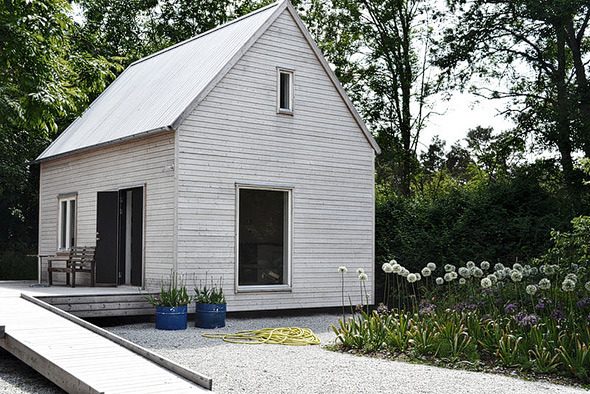 This charming cottage in Visby, Sweden is a model home put on display by the nearby manufacturer.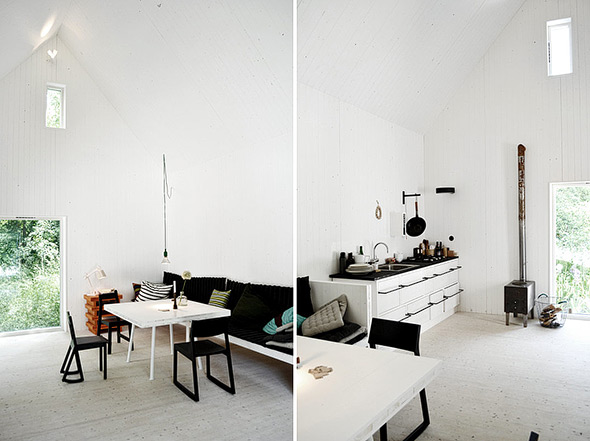 You can see how a small home can retain a sense of space through the use of high, vaulted ceilings. The most effective and enjoyable tiny homes use this trick - as well as white walls and light floors - to avoid causing claustrophobia.
See more of this cottage at IngerJohanna. All photos from IngerJohanna.