Little House Love. Lovable homes come in all sizes. Here's to tiny houses.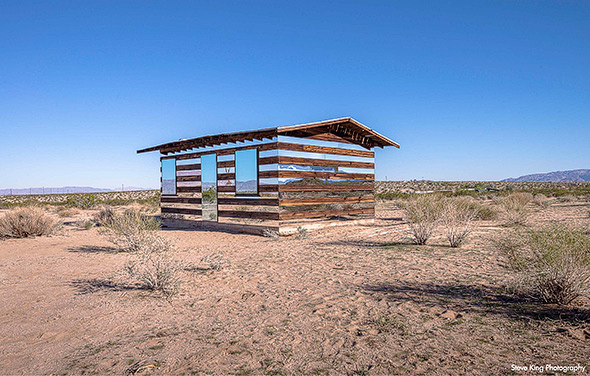 Artist
Phillip K Smith III
created a stunning installation from a small, 70-year-old wooden home located in the California desert.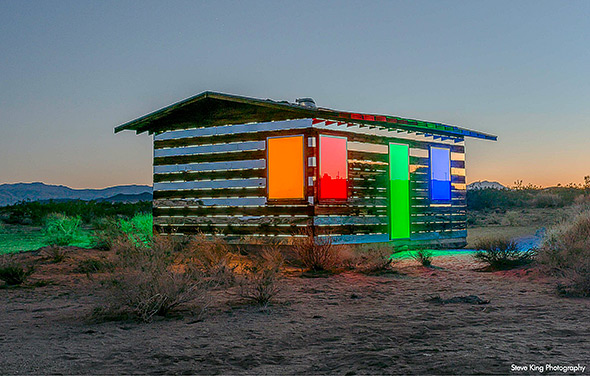 Smith added rectangular mirrors to the walls of the shack, making portions of the structure - dubbed Lucid Stead - seem almost transparent.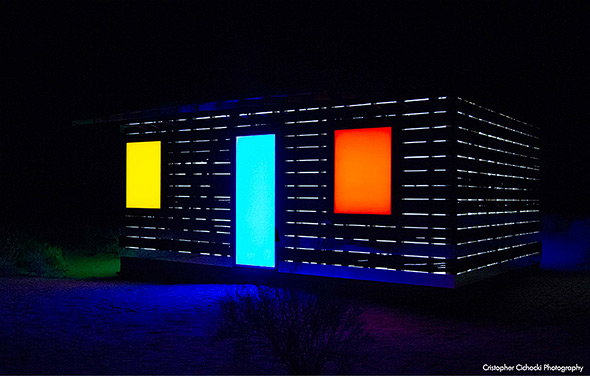 Doors and windows become illuminated and shift color as the sun sets, casting an otherworldly glow in this desolate setting.
Visit the artist's site for more information. For additional photos and a video tour, visit dezeen.com. Photos by Steve King and Cristopher Cichocki.

Hot right now on Roger + Chris
Best Blue Velvet Sofas
We've gathered some of our favorite sofas and armchairs in gorgeous blue velvets, along with design inspiration from around the web.


How to Clean Velvet Furniture
Velvet fabric can be a bit trickier to clean than other fabrics because, in addition to removing the stain, you must take care to avoid "crushing" the nap of the fiber. Here are some tips to help you successfully remove stains without damaging your beautiful furniture.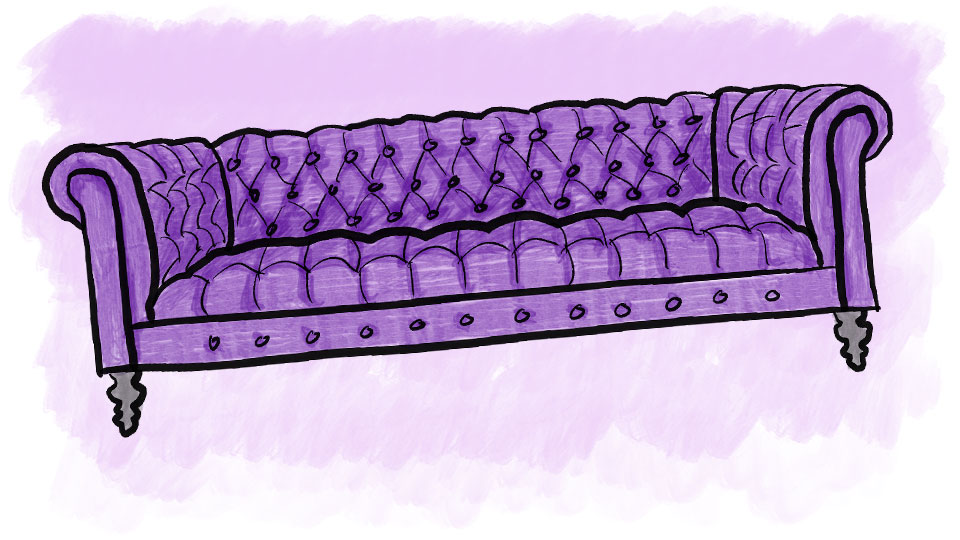 RELATED POSTS
Tiny Cars for Your Tiny House
You can't park a ginormous SUV next to a tiny house without feeling a little bit silly. Tiny house hunters might find that one of following options from the 2013 Wee Wheels Tiny Car Show is better tailored to their diminutive needs.

Very Variegated Vardo
Tiny houses are nothing new. But unlike those wishing to downsize to a tiny home, the Romani people upsized.

Off-Grid Tiny Home
Designed to run off-the-grid and be self-sufficient, this house can live almost anywhere.