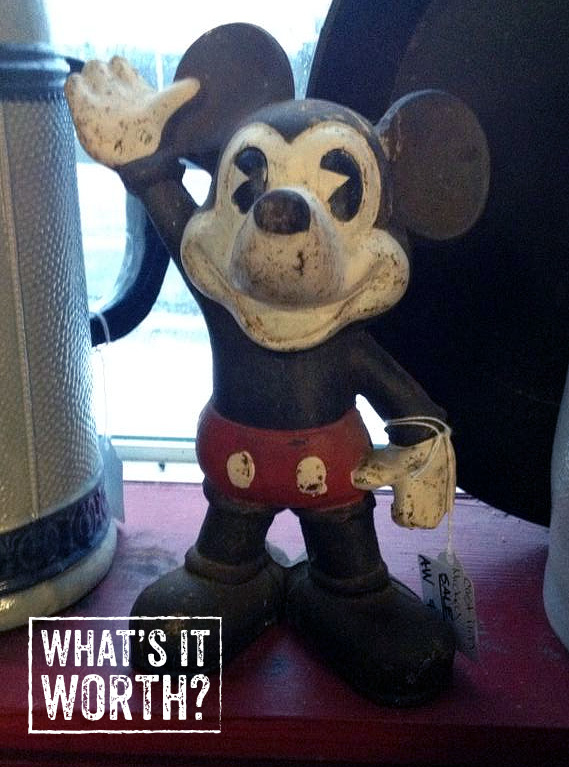 People will pay up to $2,000 for this, apparently.
The Answer to last week's WIW:
Last week, we asked you what you thought this cast iron Mickey Mouse object was worth. We had answers ranging from $25 to $2,000. It looks like you can find similar items online for between $50 and $200, but this particular shop was asking $65, on sale.
Worth: $65
This week's WIW: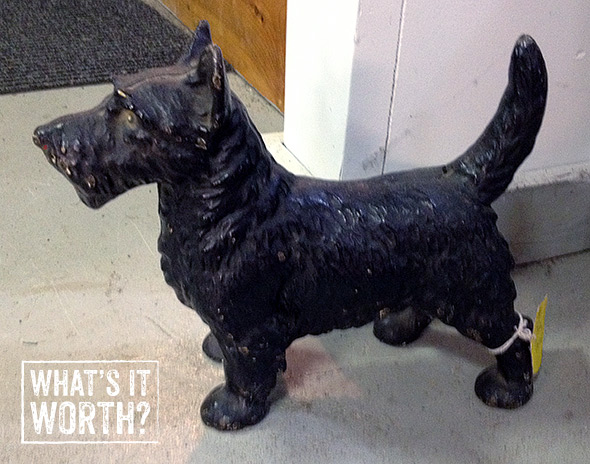 This cast iron Scottie dog is adorable and hefty. Can you guess the sticker price on this item? Leave your guess in the comments below and check back next week to see if you were right.

Roger Hazard
· Founder · Roger + Chris · Sharon Springs, NY
Roger Hazard is TV's original home stager, as well as designer / producer on the international, Emmy-nominated "SELL THIS HOUSE," "SELL THIS HOUSE: EXTREME," and "MOVE THIS HOUSE." MORE ABOUT Roger Hazard
Hot right now on Roger + Chris
Restyling a Garden House: Paint It Black
A cute, 160-year old Italianate Victorian had the potential to be a stunning garden house - but only after taming the garden, adding style to the porches, and applying some unexpected new colors.


How to Clean Velvet Furniture
Velvet fabric can be a bit trickier to clean than other fabrics because, in addition to removing the stain, you must take care to avoid "crushing" the nap of the fiber. Here are some tips to help you successfully remove stains without damaging your beautiful furniture.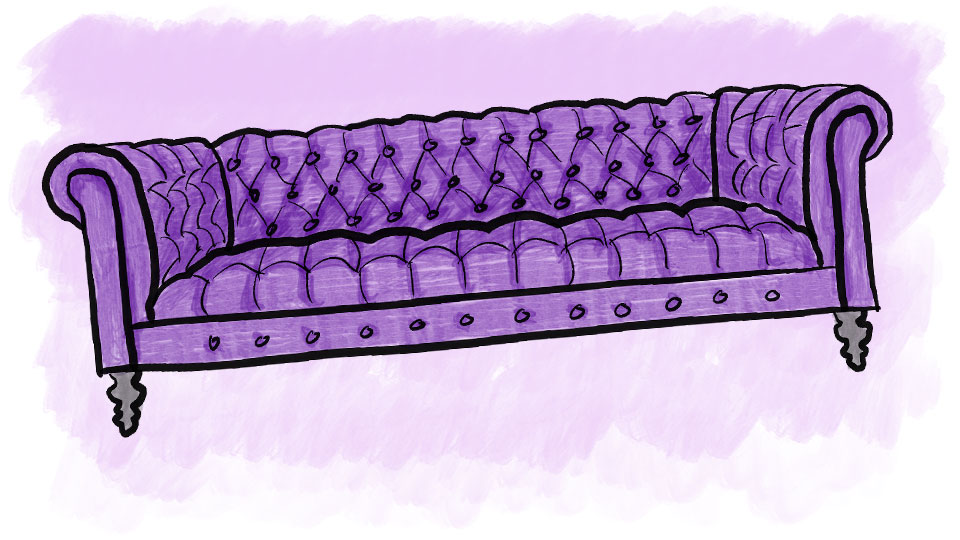 RELATED POSTS
What's It Worth: Marching Band Drum
This vintage Boy Scouts of America marching band drum added style to the living room in our Modern Farmhouse. What do you think we paid for it?

Tiny and Reclaimed
Here's a Texan tiny home that's constructed from reclaimed wood. Just 184 square feet, this one runs contrary to the meme that everything is bigger in Texas.

Making Vintage Bird Ornaments
Want to add a handcrafted touch to your Christmas tree? Create these paper bird ornaments using free vintage illustrations, your printer, and a little handiwork.