Little House Love. Lovable homes come in all sizes. Here's to tiny houses.
Chicago's Tower House makes the most of an oddly-shaped lot to deliver space, views, and style without the size.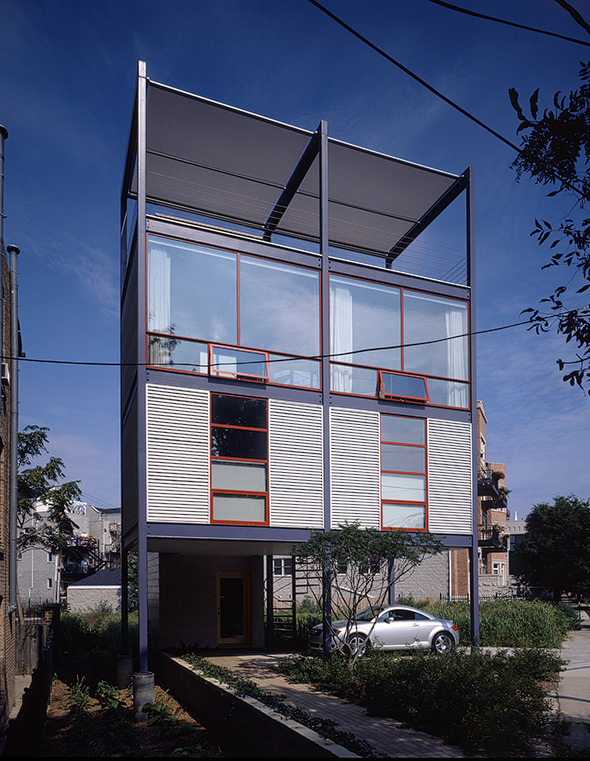 The Tower House may not be tiny at 1,152 square feet, but it sure has a small footprint as it sits on a tremendously cozy 0.038 acre lot. The steel-framed structure has been awarded the 2001 American Architecture Award (Chicago Atheneaum) and 2001 Design Excellence Award (Chicago AIA), in addition to being featured in numerous books and magazines.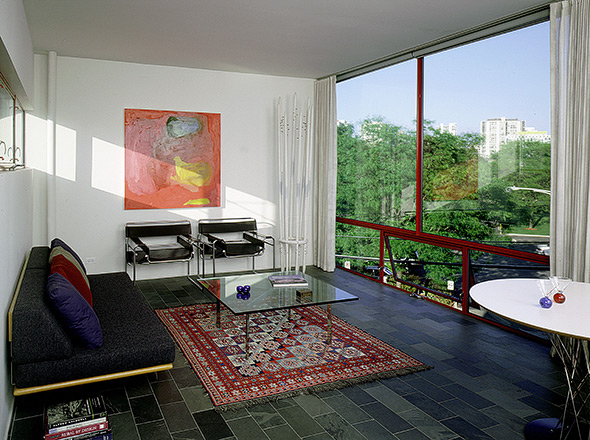 I first saw this project a few years back and fell in love with what struck me as Philip Johnson's Glass House stood on its end. Generous living spaces and a huge rooftop deck make this a small home meant to be shared with friends.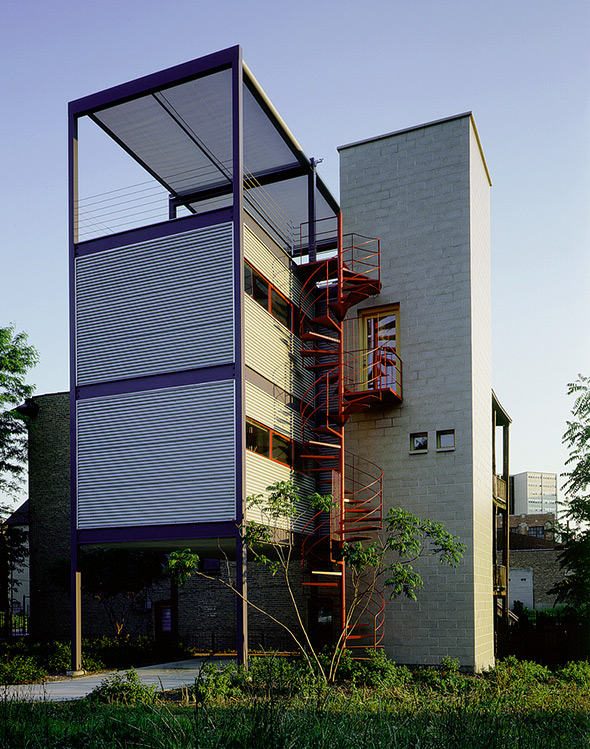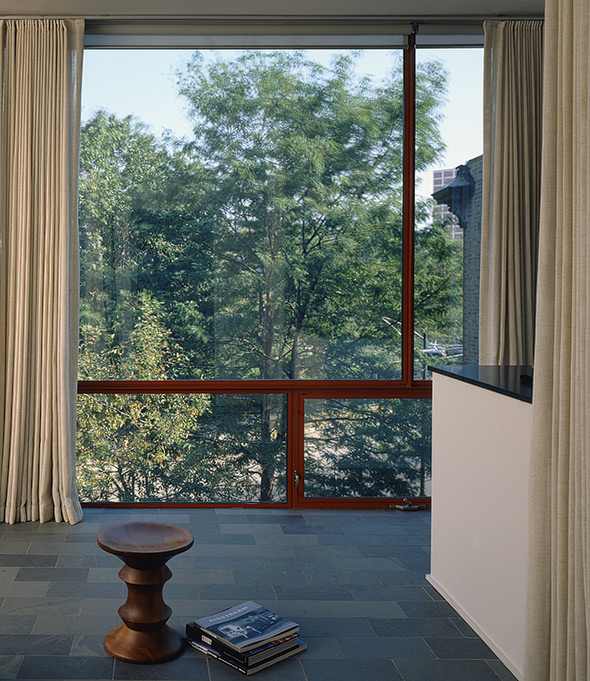 Oh, and just in case you wanted to check out the house on Google Maps, here it is:
View Larger Map
Learn more about the Tower House at Frederick Phillips & Associates. Photos via Frederick Phillips & Associates.

Hot right now on Roger + Chris


Restyling a Garden House: Paint It Black
A cute, 160-year old Italianate Victorian had the potential to be a stunning garden house - but only after taming the garden, adding style to the porches, and applying some unexpected new colors.

RELATED POSTS

This Tiny House Can Pick Up And Move
One luxury afforded to tiny houses is the potential for portability. Madrid-based architecture firm ÁBATON has engineered that trait into its new ÁPH80 Transportable House.

Seaside "Shack"
This tiny house nestled onto a cliff features a breathtaking ocean view.