Chicago's Tower House makes the most of an oddly-shaped lot to deliver space, views, and style without the size.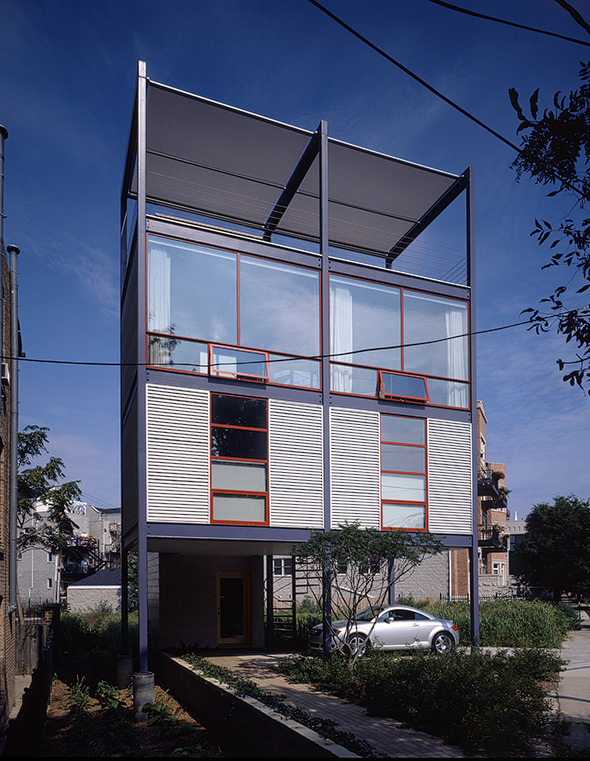 The Tower House may not be tiny at 1,152 square feet, but it sure has a small footprint as it sits on a tremendously cozy 0.038 acre lot. The steel-framed structure has been awarded the 2001 American Architecture Award (Chicago Atheneaum) and 2001 Design Excellence Award (Chicago AIA), in addition to being featured in numerous books and magazines.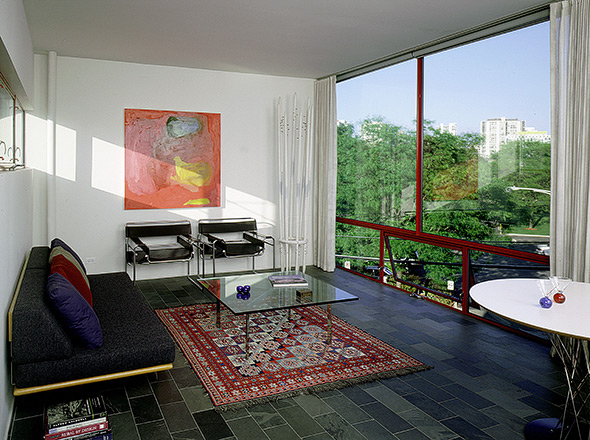 I first saw this project a few years back and fell in love with what struck me as Philip Johnson's Glass House stood on its end. Generous living spaces and a huge rooftop deck make this a small home meant to be shared with friends.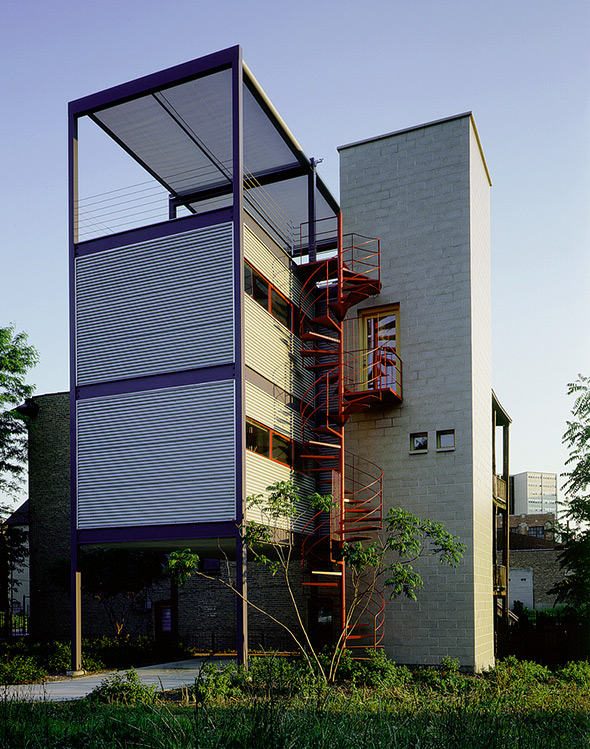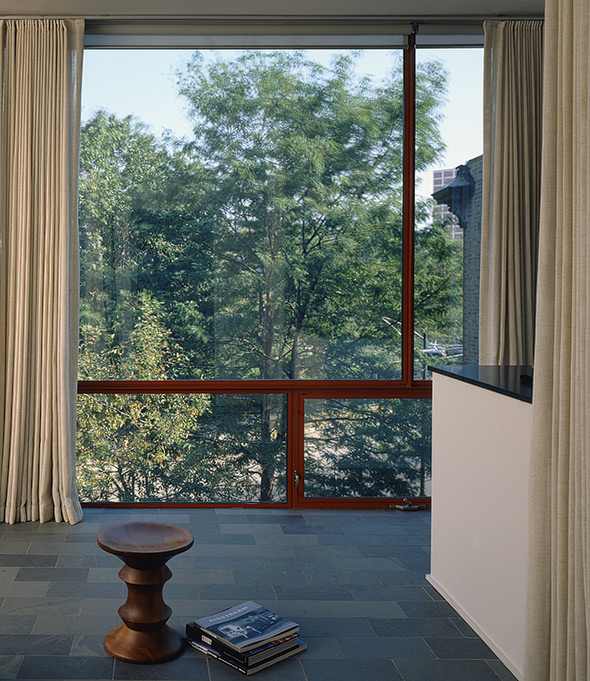 Oh, and just in case you wanted to check out the house on Google Maps, here it is:
View Larger Map
Learn more about the Tower House at Frederick Phillips & Associates. Photos via Frederick Phillips & Associates.